Which Car Brands Are The Most Reliable?
by Preston Davis Mar 08, 2022
Drivers choose a car for a host of different reasons. Maybe they're looking for expansive cargo space to store athletic and recreational equipment for themselves, or for their kids. Some may focus on fuel economy as a means of saving money and contributing less to climate change. Others might look for the latest and greatest technology, or horsepower that provides a whole lotta get-up-and-go.
Dependability also plays a huge role when consumers are looking to make what's considered a substantial purchase:  The average price of a new car is edging ever closer to $40,000. No one wants to put out that amount of money, and then be saddled with costly, unexpected repairs.
The following brands, listed in order of ranking, have been deemed the most dependable by calculating the average ranking from two leading authorities: J.D. Power and Consumer Reports. Both companies release updated scores annually that rely on information that includes reported issues and complaints about everything from major mechanical failures to technology glitches.
RAM
RAM comes with an average ranking of 14.0. It's the only exclusive truck brand on our list, and comes with three years or 36,000 miles of roadside assistance, which matches the duration of the bumper-to-bumper warranty. Most powertrain components are covered for five years or 60,000 miles; diesel engines carry a factory warranty up to 100,000 miles.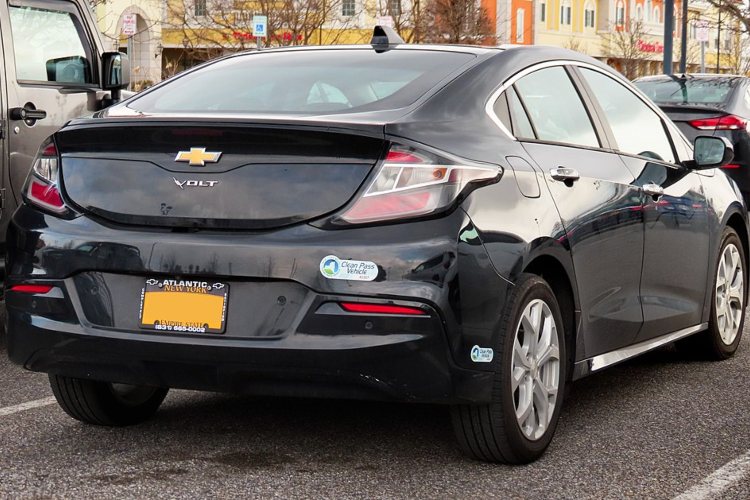 Chevrolet
With an average ranking of 12.5, Chevrolet holds the 17th position on Consumer Reports' list of reliable brands, which is a significant improvement from the previous year, owing, in part, to changes in the company's heavy-duty pickup trucks. J.D. Power survey respondents gave a glowing review of Chevy, elevating it to an 8th-place finish and recognizing the Equinox as the most dependable compact SUV. Chevy buyers get free factory-scheduled maintenance for two years or 24,000 miles.
Honda
All new Hondas are backed by a five-year/60,000-mile powertrain and three-year/36,000-mile bumper-to-bumper warranty; additionally, roadside assistance is  provided for three years or 36,000 miles. In recent years, owners have issued complaints about electrical problems with the redesigned Odyssey minivan, as well as excessive oil consumption with certain engines. As a result, Honda places 18th on J.D. Power's list of dependable auto brands, though it jumped up to 5th place in Consumer Reports' latest rankings, with an average ranking of 11.5.
Hyundai
Hyundai placed 13th on J.D. Power's ranking of dependable brands, and earned a respectable 6th-place spot on Consumer Reports' list. The company has earned a reputation for building cars and SUVs that deliver bold styling, great value, and reliable craftsmanship. Vehicles are covered by a 10-year/100,000-mile powertrain warranty (up to five years or 60,000 miles for subsequent owners).
BMW
The J.D. Power's owner satisfaction survey revealed that BMW ranked 7th, and that the BMW 2 Series was recognized as the most dependable small premium car. Consumer Reports ranked the company 12th out of 26 automakers, and pointed to the 3 Series as one of BMW's most reliable models. BMW's warranty coverage basically mirrors that of Porsche; there is no mileage restriction for roadside assistance, and three years or 36,000 miles of scheduled maintenance is included free.
Porsche
This "precision-crafted German sports car" is proving to be surprisingly dependable. Who knew? The brand that brings you not only the legendary 911 but also the Tesla-fighting Taycan sedan, is ranked 4th by J.D. Power but has fallen to number nine on Consumer Reports' list. Porsche offers a four-year/50,000-mile, bumper-to-bumper and powertrain warranty, as well as roadside assistance service.
Mazda
Mazda sits at the top of the Consumer Reports list, but comes in at 11th place in J.D. Power's ranking. The MX-5 Miata is distinguished as a class leader by J.D. Power, while Consumer Reports praises multiple Mazda models, although scores vary by model year. Mazda doesn't offer free factory-scheduled maintenance, but does provide basic (three-year/36,000-miles) and transferable powertrain (five-year/60,000-miles) warranties. Roadside assistance is good for three years or 36,000 miles.
Buick
Buick is one of only four brands to earn top marks from both J.D. Power and Consumer Reports, ranking 3rd and 4th, respectively. The Buick Encore is a standout for J.D. Power. Buick backs its new vehicles with a three-year/36,000-mile basic warranty, and powertrain coverage for five years or 60,000 miles. Standard roadside assistance spans that same five-year/60,000-mile term, and complimentary maintenance is technically included, but only covers the first year or 7,500 miles.
Toyota
The Toyota Camry, along with the Toyota 4Runner midsize SUV and the multi-functional Sienna minivan,  has been named a dependability leader by J.D. Power. Consumer Reports highly ranked the Toyota Prius and Highlander models. Overall, Toyota ranked 5th in J.D. Power's most recent list of dependable brands and came in 2nd according to Consumer Reports. Toyota's new-car warranty is good for three years or 36,000 miles, while the transferable powertrain warranty protects buyers for five years or 60,000 miles. Roadside assistance has no mileage limit, but is only good for 24 months. Free factory-scheduled maintenance spans the first 24 months or 25,000 miles after purchase.
Lexus
J.D. Power lists Lexus 2nd among all brands; Consumer Reports places this brand in 3rd place. The Lexus ES sedan and GX were named leaders in their respective classes by  J.D. Power, and the Lexus RX midsize SUV and LS full-size sedan have also been recognized for quality and dependability. All 2020 Lexus models are backed by a four-year/50,000-mile warranty and a transferable powertrain warranty that spans six years or 70,000 miles, whichever comes first. Four-year roadside assistance, with no mileage restriction, is also included. The first two factory-scheduled maintenance visits are free.