Where Will The 2022 Top MLB Free Agents End Up?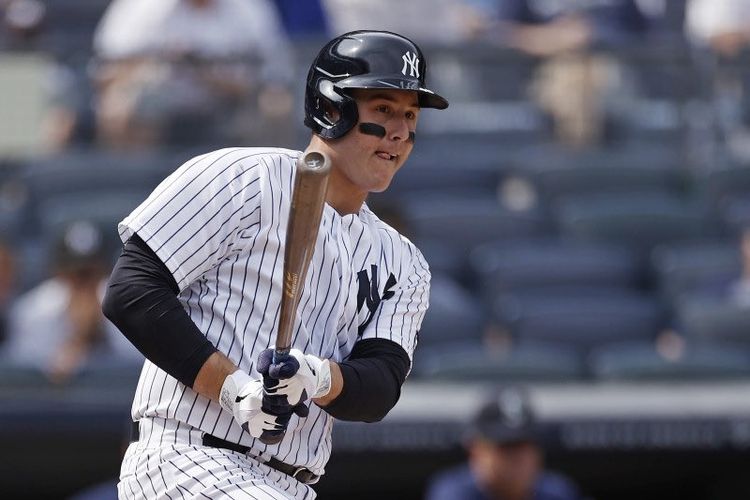 With the dramatic lockout between MLB owners and players ending in March of 2022 after three months of drama, the 2022 baseball free agency period is back underway. This selection of available players just be one of the most-talented classes in years.
Headlining this offseason's free agents are some of the game's elite shortstops like Javier Baez and Trevor Story, along with some key utility players and some former Cy Young-winning pitchers looking for one last hurrah before riding off into Cooperstown. Many All-Stars signed new deals before the lockout started at the end of 2021, but plenty of the game's elite still waited to sign with a new team. Grab a handful of sunflower seeds and check off your lineup card to see where some of the game's biggest stars have landed and who's still waiting to cash in…
Freddie Freeman, 1B Atlanta Braves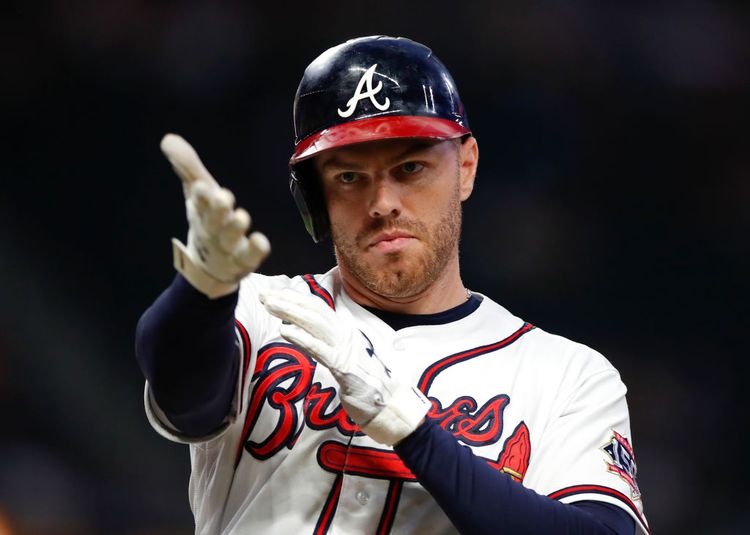 Freddie Freeman is hitting the market fresh off helping lead the Braves to a World Series championship. The five-time All-Star has been a cornerstone of the Atlanta franchise for over a decade so seeing him suit up for another team would be quite a sight.
The 32-year-old may be entering the tail end of his career, but should still have plenty to offer. His Ripken-esque endurance has been nothing short of miraculous and should help keep his value high despite his age.
Update: Signed with Los Angeles Dodgers for 6 years/$162 million
Kris Bryant, 3B/OF – San Francisco Giants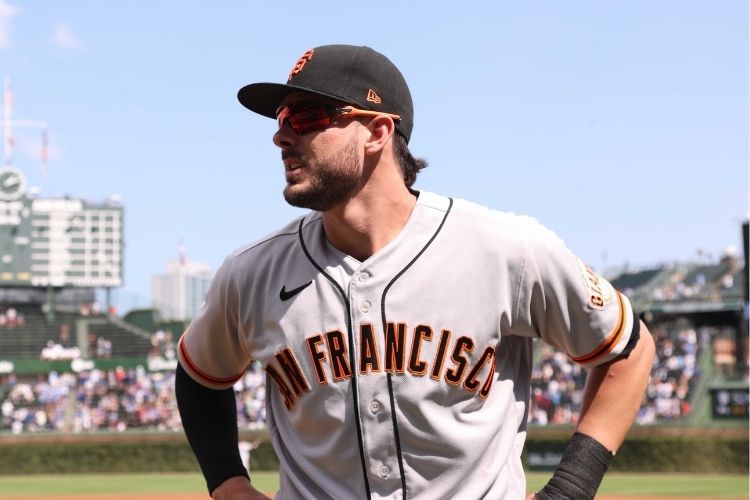 The former NL MVP will be looking to regain his All-Star form wherever he ends up playing next season. He bounced back from a slower 2020 season with a 25 HR as one of the faces of the Chicago Cubs was  traded from to the San Francisco Giants before the deadline in July.
With career numbers of .890 OPS and .376 combined with his defensive prowess at several positions, Bryant by all accounts should have many productive seasons still in front of him. Wherever he lands, Bryant will make his team better immediately.
Update: Signed with Colorado Rockies for 7 years/$182 million
Robbie Ray, P – Toronto Blue Jays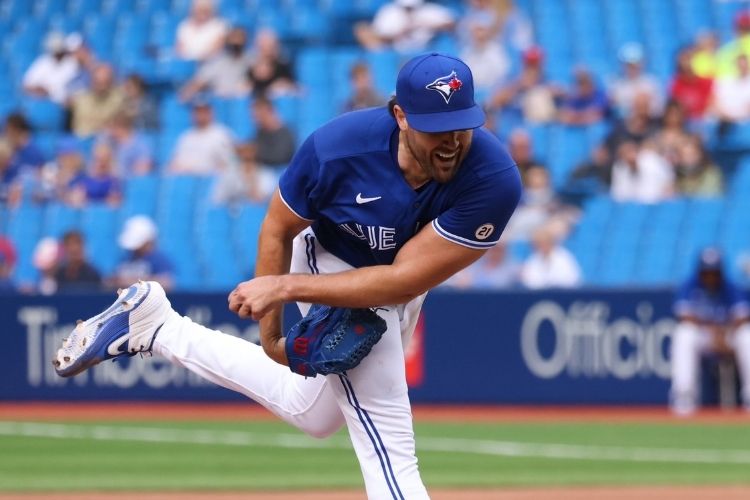 The 30-year-old Robbie Ray has some flashes of brilliance with a propensity for walks over the past several seasons before flipping the switch in 2021 and putting together his best season. His 2.84 ERA was the best in the American League and he dropped his walk rate to 6.7%,  the lowest of his career.
It will be interesting to see if teams evaluate Ray as a middle rotation guy or a franchise ace; if it's the latter, he could be in line for a massive payday. If he can keep his strikeouts high and his walks low, some team has a potential franchise pitcher on their hands.
Update: Signed with Seattle Mariners for 5 years/$115 million
Kyle Schwarber, OF/DH – Boston Red Sox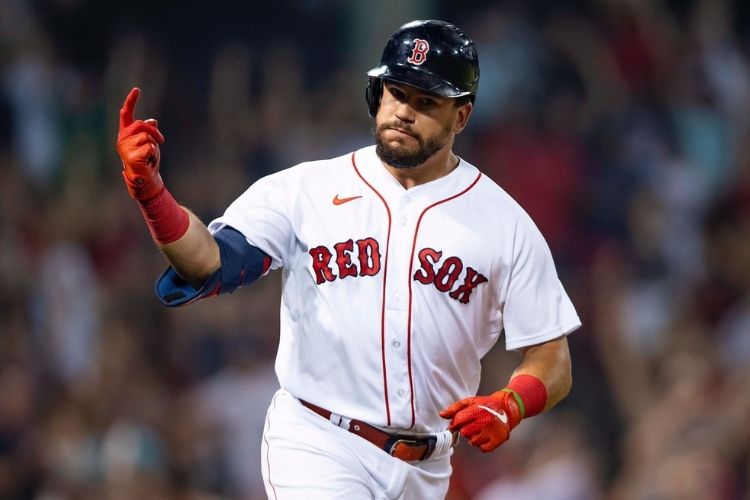 Schwarber hit another gear after moving from Washington to Boston, riding a hot streak that helped propel the Red Sox into the postseason. He simply hits home runs and gets on base, attributes that can help set himself up to cash in on a multi-year contract.
While Schwarber did have to deal with a hamstring injury during the season, he still hit 32 home runs and thrived in the DH role in Boston. The 29-year old slugger is another potential beneficiary of the universal DH rule which is being discussed, increasing his market value.
Update: Signed with Philadelphia Phillies for 4 years/$79 million
Max Scherzer, P – Los Angeles Dodgers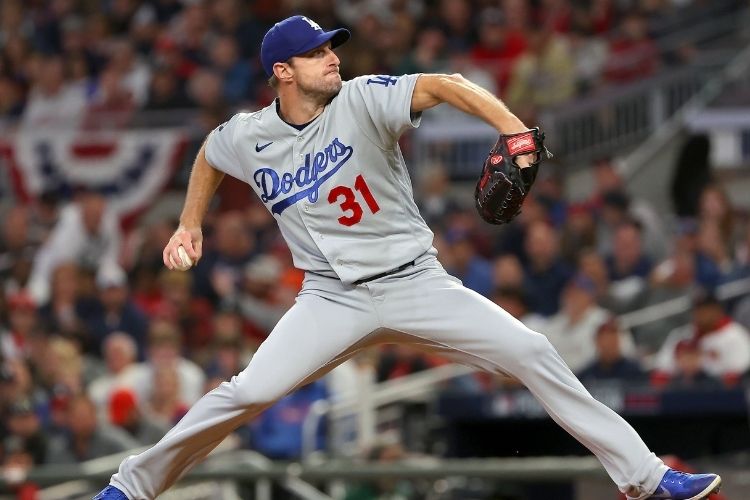 At age 37, Max Scherzer may not be in the running for the biggest free agent deal of the year, but he is still in line for one more big contract. During 2021 with both the Nationals and Dodgers he put up a 2.46 ERA and a Major League leading 0.86 WHIP so there is still plenty of gas left in the tank.
The future Hall of Famer should be in high demand and would provide an upgrade to any rotation in baseball. It may just be a question of who can afford him since he should be good for 25+ starts over the next three seasons.
Update: Signed with New York Mets for 3 years/ $130 million
Marcus Semien, SS/2B – Toronto Blue Jays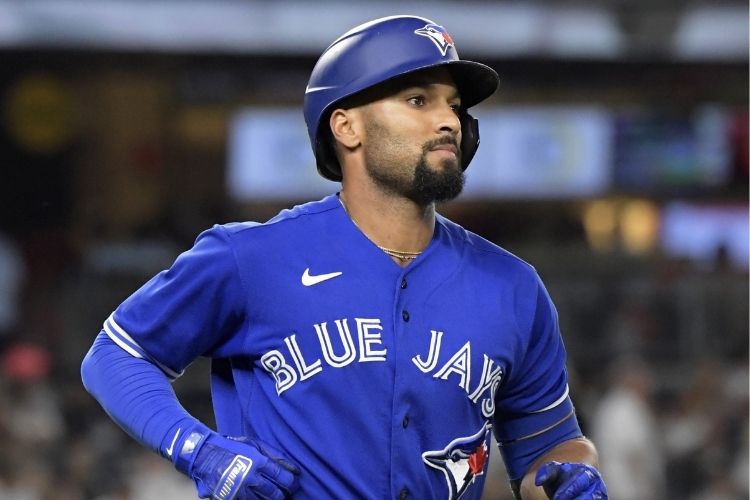 2021 saw Marcus Semien return to the stellar form he had displayed in Oakland prior to the shortened 2020 season, hitting 45 home runs while changing positions. One of the top-tier second basemen in the game, his ability to also play shortstop should further enhance his value.
The 31-year-old is a career .256 hitter with an OPS of .768 and 160 home runs. Several teams could be in the running for his services and the opportunity to lock down a middle infield spot for the foreseeable future.
Update: Signed with Texas Rangers for 7 years/$175 million
Kevin Gausman, P – San Francisco Giants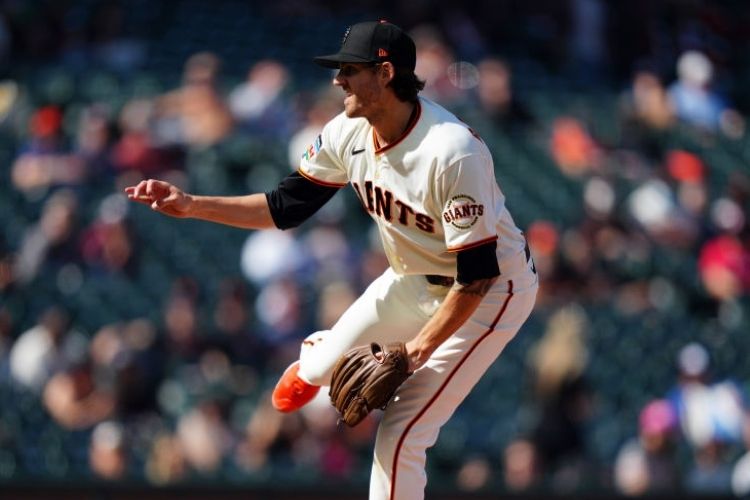 After signing a qualifying offer with San Francisco before the 2021 season, Kevin Gausman is hitting the open market. The 30-year-old has been a mainstay of the Giants' rotation, tallying over 200 strikeouts this past season.
Gausman's 2.81 ERA over 192 innings pitched demonstrated his value over the course of a season and is poised to become a highly-paid number two starter. He should be able to provide his new team 12-15 wins annually and at least 175 innings pitched.
Update: Signed with Toronto Blue Jays for 5 years/$110 million
Marcus Stroman, P – New York Mets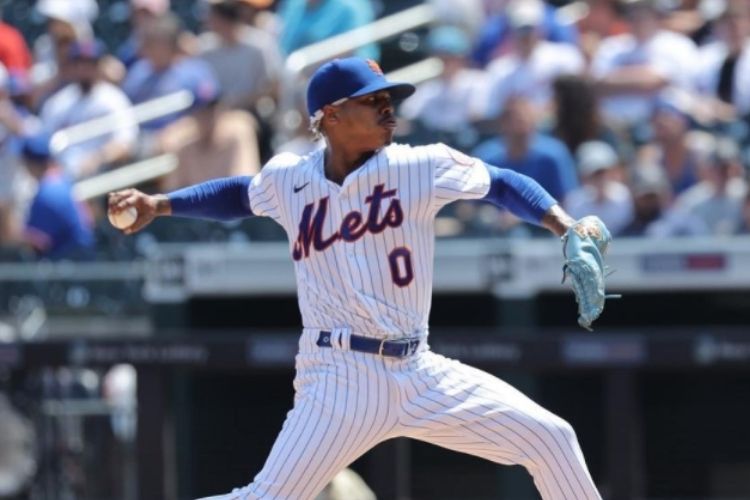 Another pitcher coming off a qualifying offer season, Marcus Stroman should receive a flurry of interest from teams needing to add a starter to their rotation. During 2021, Stroman delivered a 3.02 ERA over 179 innings pitched and made more than 30 starts.
Stroman stuck out batters at a 22% rate while holding walks to 6%. While not an overpowering fireballer, his ability to make hitters chase pitches should make him a good fit for a lot of rotations around the league
Update: Signed with Chicago Cubs for 3 years/$71 million
Corey Seager, SS – Los Angeles Dodgers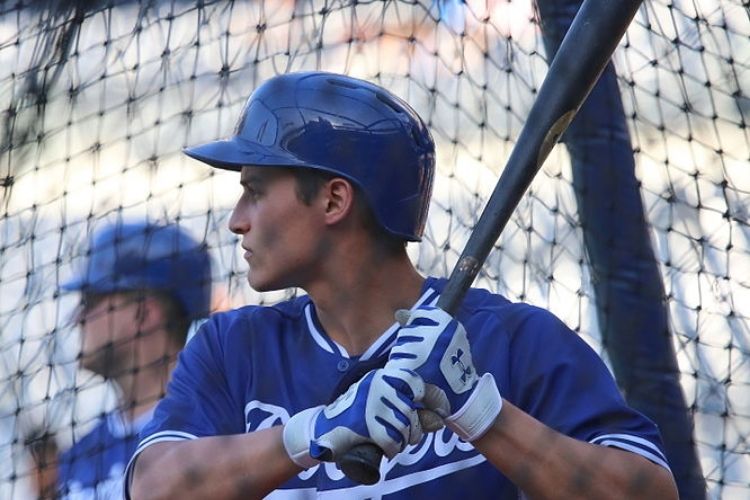 Injuries cost Corey Seager the opportunity to fully follow up a monster 2020 campaign where he led the Dodgers to a Worlds Series, winning the Series' MVP award along the way. A broken hand caused him to miss more than two months of the 2021 season and only appear in 95 games.
The Dodgers' mid-season acquisition of star Trea Turner may mean Seager is headed elsewhere The 27-year old is a career .297 hitter who has racked up 104 homers and 364 RBI during his career. His injury history is potentially troubling. If he can stay healthy however, he should be highly coveted.
Update: Signed with Texas Rangers for 10 years/$325 million
Javier Baez, SS New York Mets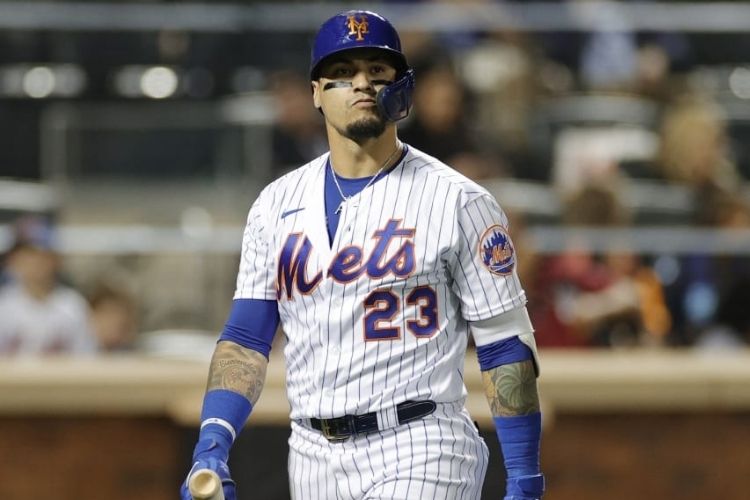 Another big-name shortstop in a crowded market, Baez is ineligible for a qualifying offer after being traded during the season from the Cubs to the Mets. His new team will have to take a high strikeout rate to go along with his great defensive abilities, however.
Baez's new team will be getting a career .264 hitter with an OPS of .783 who still should have several seasons left in his prime. While the higher profile shortstops may command higher premiums, Baez could be a solid pickup for the right team.
Update: Signed with Detroit Tigers for 6 years/$140 million
Nick Castellanos, OF Cincinnati Reds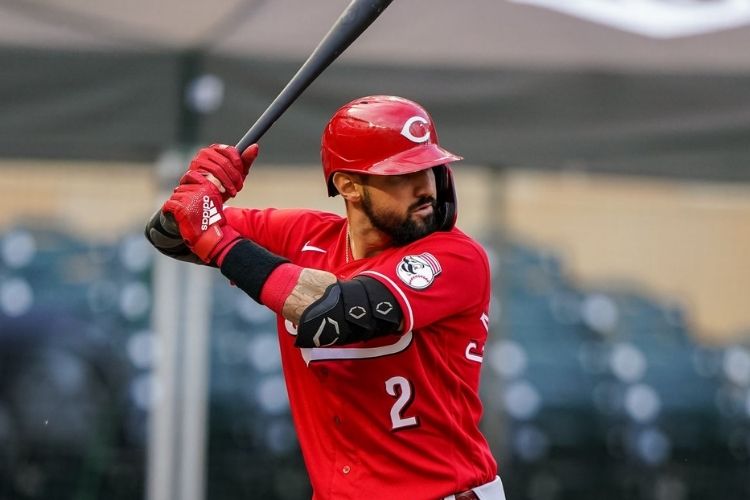 After opting out of the final two years on his contract in Cincinnati, Nick Castellanos is one of the biggest bats on the free agent market. His .939 OPS was in the top 10 in baseball for 2021 and he should be able to boost any team's offense.
Castellanos is poised to capitalize on a big 2021 where he hit .309 with 34 home runs and 100 RBI. If the Universal DH materializes, then his market value could be even further enhanced.
Update: Signed with Philadelphia Phillies for 5 years/$100 million
Justin Verlander, P – Houston Astros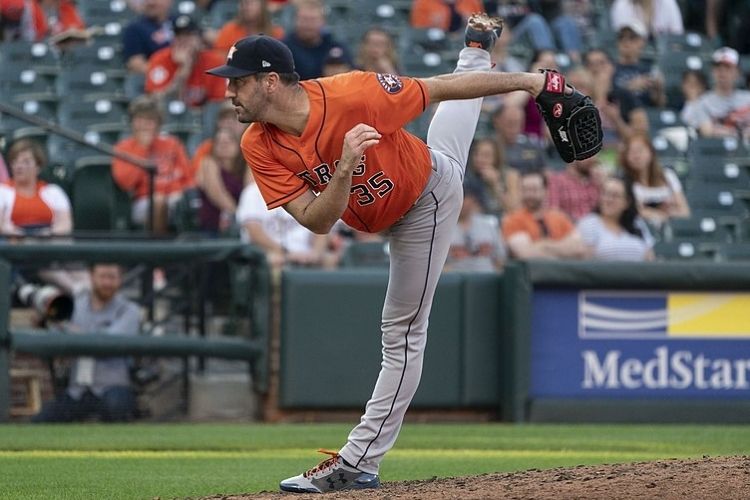 The 2019 Cy Young winner is approaching 40 years old and has missed the bulk of the 2020 and 2021 seasons with ligament damage that required Tommy John surgery. There is a risk associated with Verlander, but adding a Hall of Fame pitcher to the right situation could pay dividends.
A team that can surround Verlander with young, healthy arms could extract some value from him assuming he is capable of calling on his old brilliance, even in short spurts. A short-term deal is most likely in the cards for Verlander.
Update: Re-signed with Houston Astros for 1 year/$25 million
Steven Matz, P – Toronto Blue Jays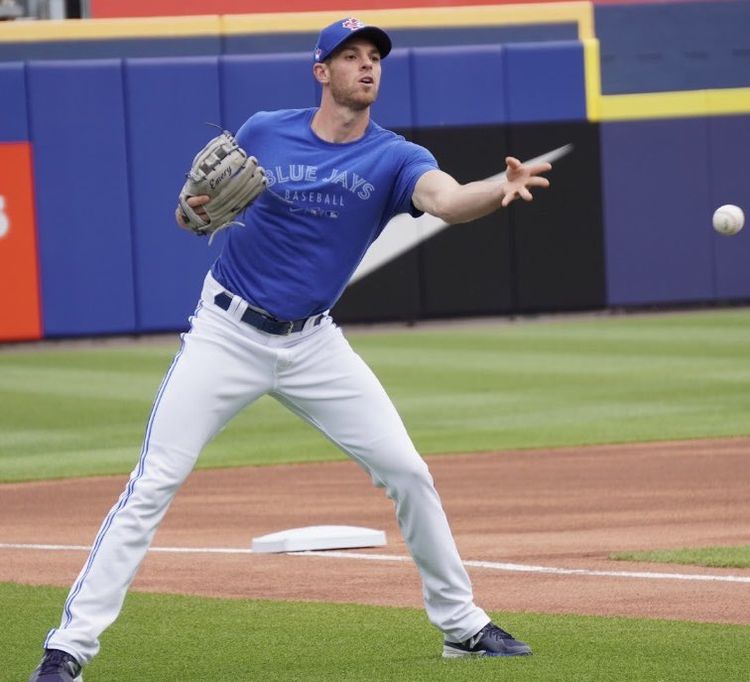 The left-handed pitcher is coming off a nice season in Toronto where he made 29 starts with a 3.82 ERA. He struck batters out 22% of the time, winning 14 games in the process. Matz also struck out 144 batters during the season.
With less than 750 innings pitched in his career, Matz should still have gas left in the tank. He should be able to provide depth to a club that has an already front-loaded rotation.
Update: Signed with St. Louis Cardinals for 4 years/$44 million
Joc Pederson, OF – Atlanta Braves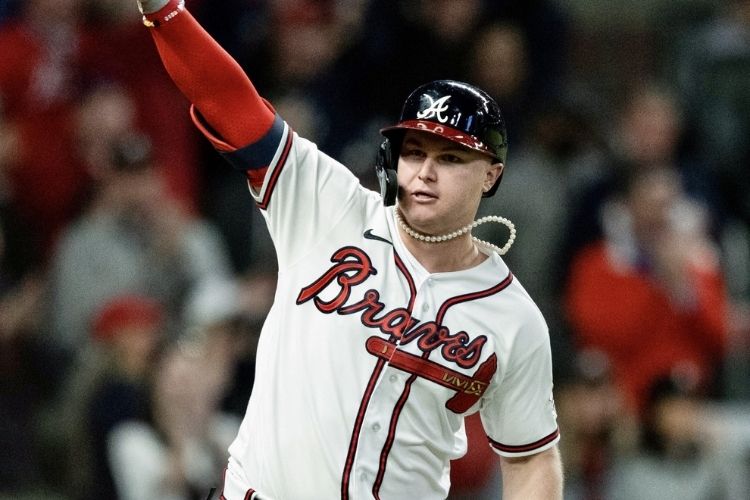 Joc Pederson was one of the cogs in Atlanta's championship machine for 2021, but opted out of the last two years of his deal to become a free agent. The lefthander shined in the postseason, hitting two clutch pinch hit home runs against Milwaukee.
A deep class of free agent outfielders may limit his value, but he has accomplished the rare feat of winning back-to-back World Series rings with two different teams. He could provide a team solid offensive production at a club-friendly price, and has proven postseason experience to boot.
Update: Signed with San Francisco Giants for 1 year/$6 million
Starling Marte, OF – Oakland A's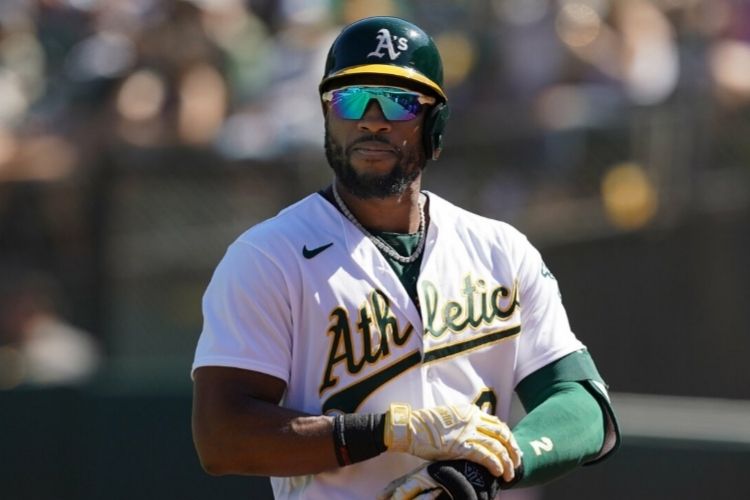 Despite starting the 2021 season dealing with a rib fracture, Starling Marte was productive for both the Marlins and A's. He hit .310 with an OPS of .841 along with 145 hits for the season, demonstrating that he can still get it done at age 33.
Adding a MLB-leading 47 stolen bases his offensive production, Marte is also a solid defensive center fielder. Productive outfielders are always in demand, so Marte has put himself in position to capture a big contract.
Update: Signed with New  York Mets for 4 years/$78 million
Michael Conforto, OF – New York Mets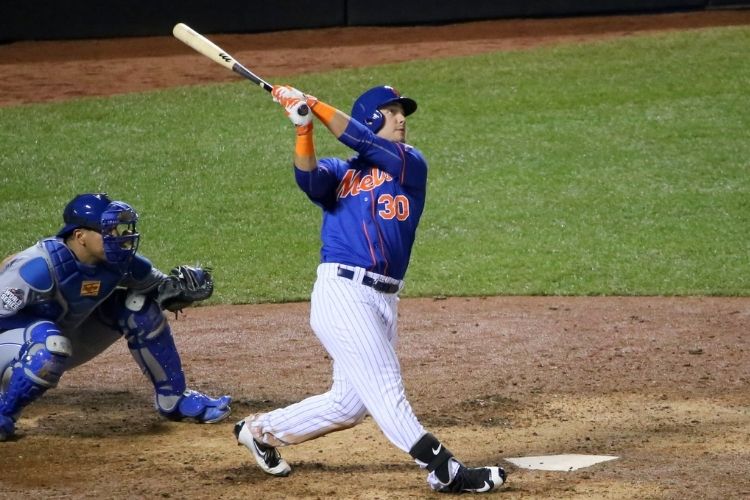 Conforto is coming off a disappointing 2021 campaign that was marred by injuries. He missed a chunk of the season with a hamstring injury and saw his OPS drop to .729, the lowest of his career.
The outfielder is still under 30 however, so he does have the potential to bounce back in a big way. If he can regain his All-Star form he flashed in 2017, some team could find a gem in the free agent market.
Chris Taylor, OF/2B/SS –  Los Angeles Dodgers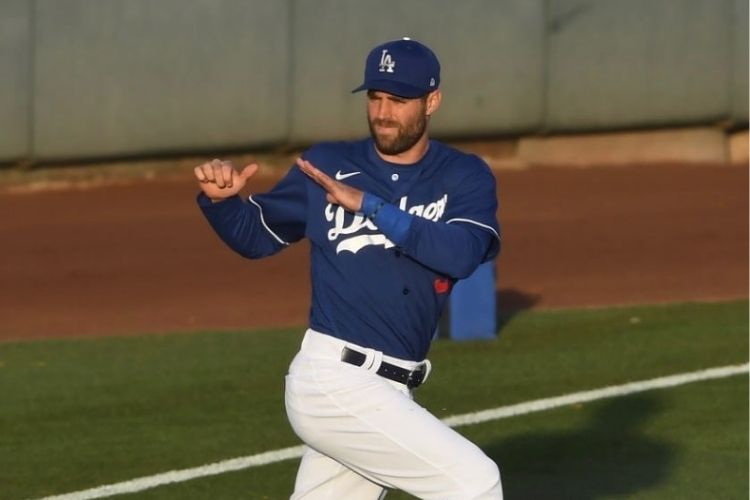 The 2021 season saw Chris Taylor achieve his first All-Star selection, hit a walk off homer in the National League Wild Card game, and tally a three-homer-game during the NLCS. He has also logged innings in left field, center field, third base, shortstop, and second base.
In addition to his versatility, Taylor has also been a durable player, appearing in 120+ games each season since 2017. While not one of this free agent class' biggest hitters, he does bring a career .261 average and .780 OPS to his future destination.
Update: Re-signed with Los Angeles Dodgers for 4 years/$60 million
Noah Syndergaard, P – New York Mets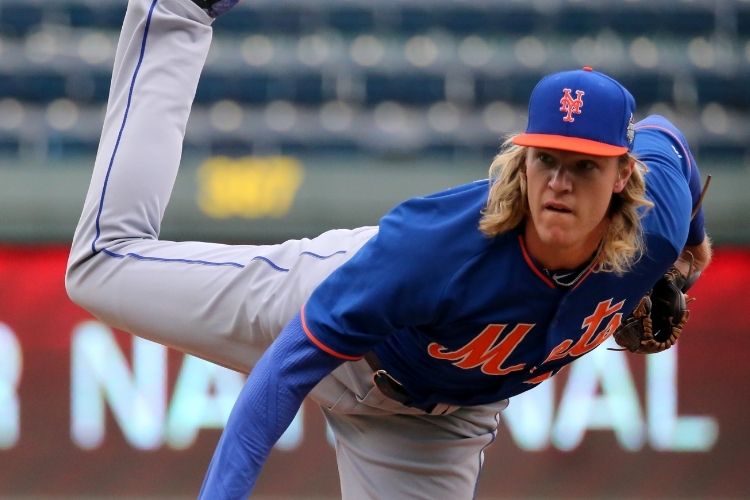 It has been a frustrating past few years for Noah Syndergaard, appearing in just two innings over the past two seasons. A setback in recovery has made his road back from Tommy John surgery longer than expected. He has not yet hit 30, though, so there is hope he can regain his old form.
The injury history makes Syndergaard a huge risk, so a short-term prove it type contract is most likely in the cards. If he can return to his pre-2019 form however, a team has a chance to capture a lightning in a bottle-type season.
Update: Signed with Los Angeles Angels for 1 year/$21 million
Carlos Correa, SS – Houston Astros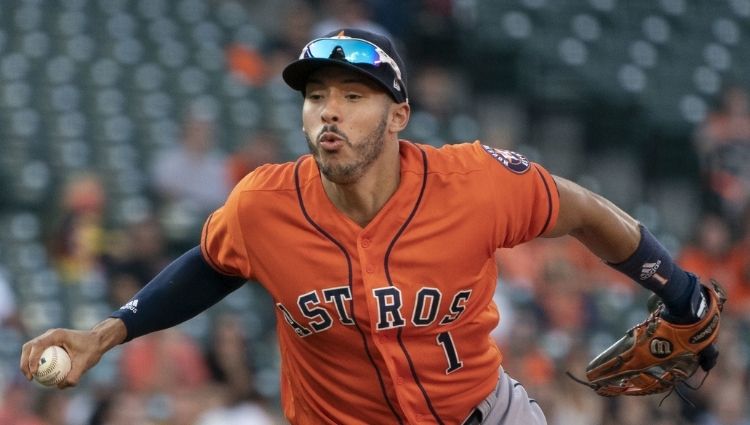 Fresh off a World Series appearance, Carlos Correa might be the biggest name to hit the free agent market as contract negotiations with Houston stalled earlier in 2021. Correa is poised to cash in on a big 2021 season where he appeared in 148 games tallying 155 hits, 26 home runs, and 92 RBI.
There are several shortstops hitting the market, but Correa should set the bar for the class. After recently taking a dig at New York Yankees' legendary shortstop Derek Jeter saying he didn't deserve any of his Gold Glove awards, he may have hurt his chances of coming to the Bronx.
Update: Signed with Minnesota Twins for 3 years/$105.3 million
Eduardo Rodriguez, P – Boston Red Sox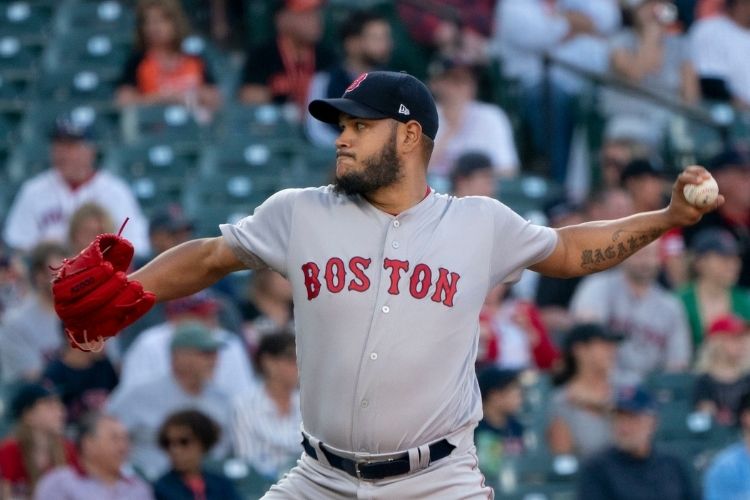 The 28 year old pitcher is a risk/reward situation for potential suitors as he is coming off a rough 2021 season where his ERA was up to 4.74. On the flip side though, he turned in a 27% strikeout rate and 7% walk rate, so the potential is certainly there.
Rodriguez also dealt with a heart condition following a battle with COVID-19 but should be fully recovered. A team in need of a middle rotation starter could be in a good position to land excellent value in Rodriguez.
Update: Signed with Detroit Tigers New York for 5 years/$77 million
Trevor Story, SS – Colorado Rockies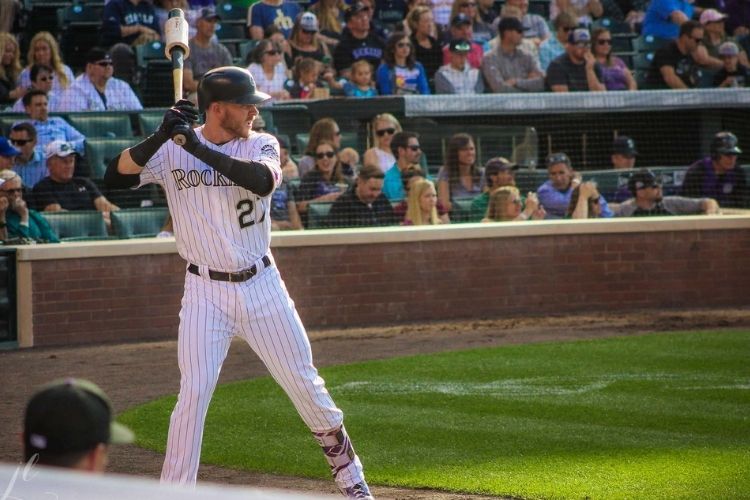 One high-profile shortstop hitting the free agent market, Trevor Story had a solid second half of the 2021 season and is a rare mix of defensive skill, speed, and power. Many around the league were expecting Story to be traded mid-season, but a deal never came to fruition.
Team brass seems to be satisfied to receive draft pick compensation from letting Story walk. Story is no doubt looking for greener pastures after spending this past season dealing with an elbow injury on a losing team.
Update: Signed with Boston Red Sox for 6 years/$140 million
Clayton Kershaw, P – Los Angeles Dodgers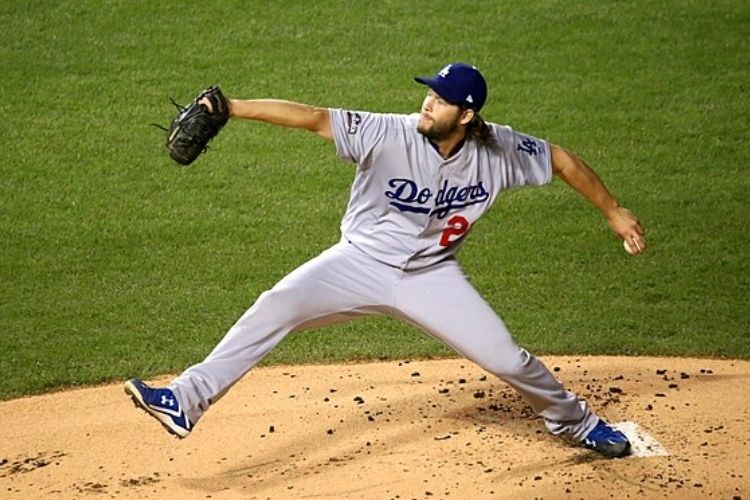 It's strange to see a future Hall of Famer hitting the open market without receiving a qualifying offer, but Kershaw's injury history probably is the reason. The forearm injury that ended his 2021 season is the latest malady on top of prior back and elbow issues.
Kershaw can certainly add value in spurts, despite having logged over 2,500 innings over the course of his career. The injury history makes his future availability a gamble, but a situation where he does not have to be the workhorse could make a lot of sense.
Update: Re-signed with Los Angeles Dodgers for 1 years/$17 million
Mark Canha, OF – Oakland A's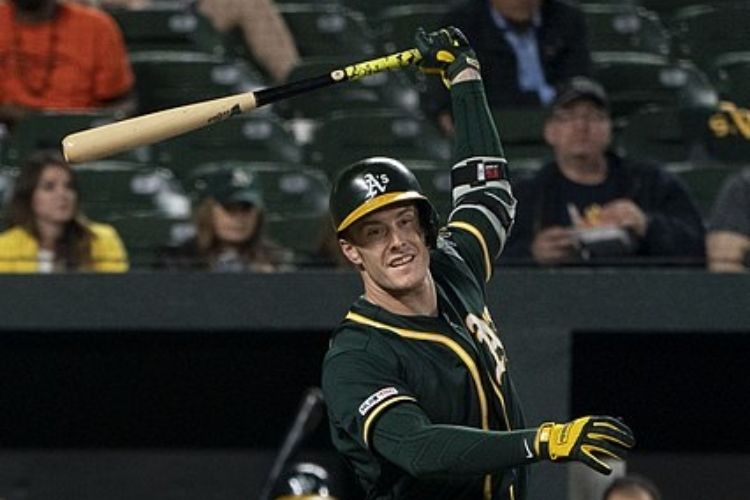 Mark Canha was a productive leadoff hitter for Oakland in 2021, scoring 93 runs and drawing walks in more than 12% of his at bats. The 32 year old outfielder could be a solid addition to a team looking to add one or two final pieces to make a playoff run.
Canha has hit .244 for his career with a .776 OPS and his 2021 campaign showed only slight signs of slowing down. It's reasonable to expect a team to get 50+ RBI and 15+ home runs from Canha for the next few seasons.
Update: Signed with New York Mets for 2 years/$26.5 million
Brandon Belt, 1B – San Francisco Giants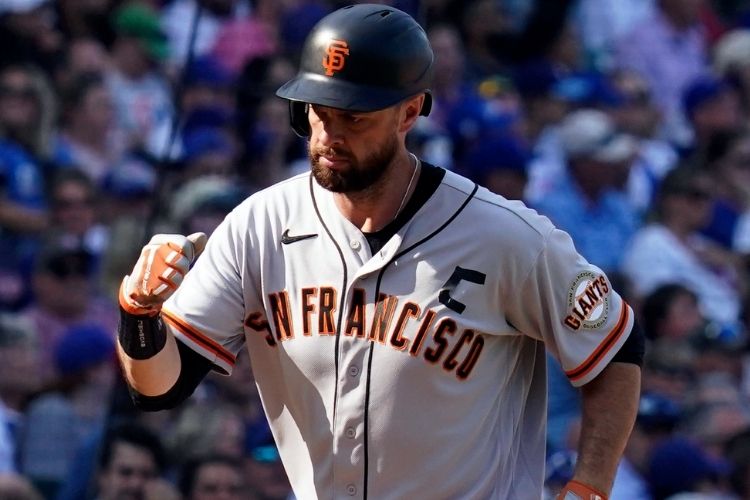 Although injuries shortened his 2021 season, Brandon Belt had a rock solid offensive performance. He turned in career highs in home runs with 29 and OPS with .975. A solid defensive first baseman, Belt represents intriguing value for the right team.
Belt drives in a lot of runs, with 59 RBI for 2021 and 561 over the course of his career. If he is paired with teammates who reliably get on base, he could provide enormous value.
Update: Re-signed with San Francisco Giants for 1 year/$18.4 million
Anthony Rizzo, 1B – New York Yankees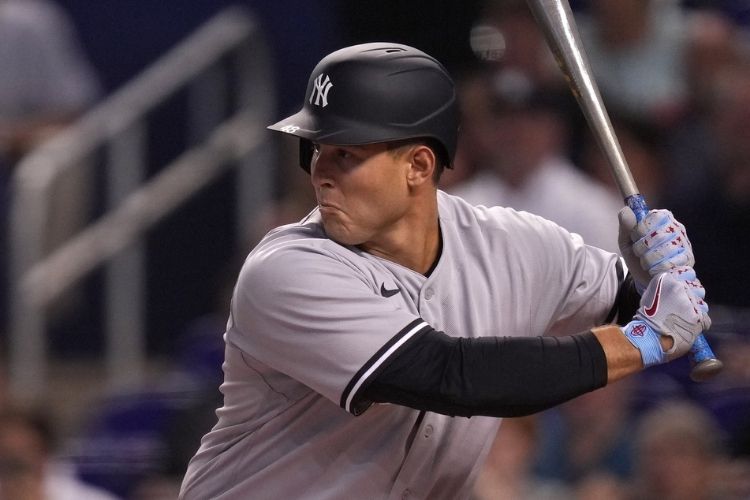 While the 32-year-old may be on the back side of his career, he still has enough offensive firepower to make him a good fit with several teams. Solid defensive skills and plate discipline also help his value.
While his production has tailed off in recent years, he still should be good for 100+ hits and 20+ home runs per season for the near future. Rizzo could be an excellent clubhouse addition to a team with young sluggers as he would provide some steady veteran leadership.
Update: Re-signed with New York Yankees for 2 years/$32 million
Anthony DeSclafani, P – San Francisco Giants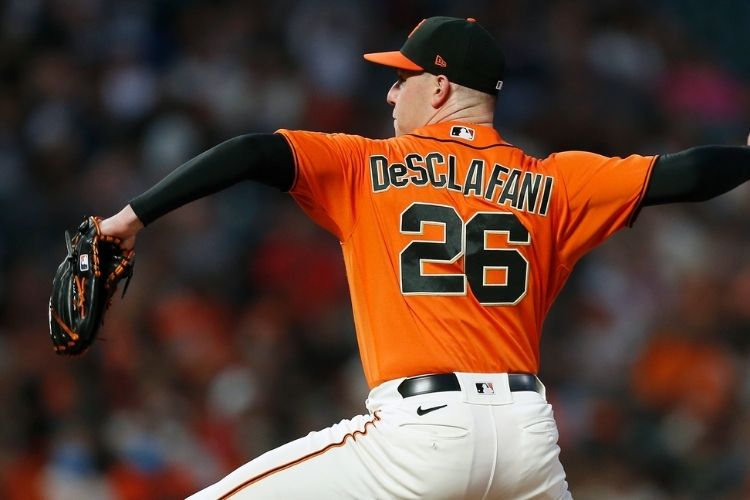 DeSclafani had a nice season in San Francisco, winning 13 games with a 3.17 ERA. His control is perhaps DeSclafani's best attribute, walking batters only about 6% of the time. The ground ball specialist could thrive in most ballparks.
A team with a middle rotation hole to fill could find tremendous value with the right hander. DeSclafani logged 167 innings over 2021, demonstrating durability that should further enhance his market position.
Update: Re-signed with San Francisco Giants for 3 years/$36 million
Nelson Cruz, DH – Tampa Bay Rays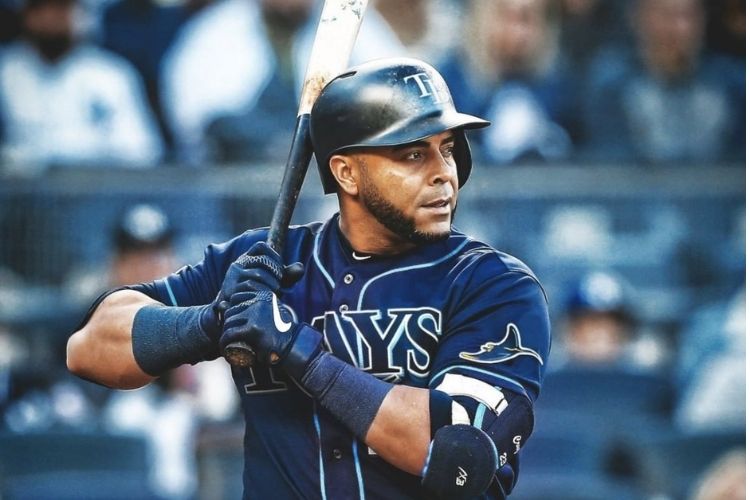 Though 41 years old, Cruz still has plenty of power in his bat. He hit 32 home runs during the 2021 season, continuing a seven year streak of 30+. He will enter 2022 needing 51 home runs to reach 500 for his career.
Cruz would be a valuable addition to a clubhouse in need of veteran leadership. A consummate professional, he could provide young players with a mentor and help build clubhouse chemistry, especially for a team looking to go deep into the postseason.
Update: Signed with Washington Nationals for 1 years/$15 million
Jorge Soler, OF – Atlanta Braves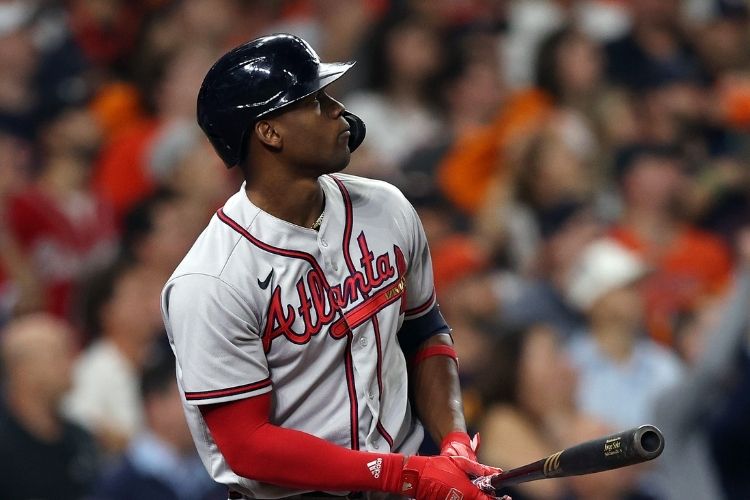 Soler certainly ended 2021 with a bang, hitting three home runs during the World Series and winning the World Series MVP in the process. The move from Kansas City proved to be a good one for both Soler and the Braves, as he played a huge role in helping them win a championship.
The slugger blasted 27 home runs during 2021 while collecting 115 hits and 70 RBI. A proven postseason commodity, Soler could be an intriguing option for teams wanting to lift the trophy.
Update: Signed with Miami Marlins for 3 years/$36 million
Carlos Rodon, P – Chicago White Sox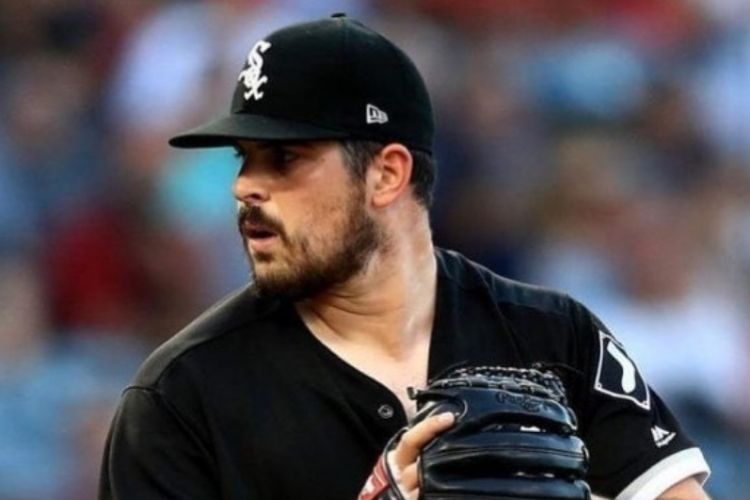 The Carlos Rodon story was one of the best of 2020. After being tendered in December of 2020, he was brought back to Chicago on a team-friendly contract in a prove it year. Rodon held hitters to a batting average under .200 for the season and turned in a 2.37 ERA.
A mechanics tune-up and rediscovered fastball took Rodon from potential early retirement to the brink of signing a big free agent deal. He does have some past injuries that may dampen his value, but he appears to finally be living up to his potential.
Update: Signed with San Francisco Giants for 2 years/$44 million
Raisel Iglesias, P – Los Angeles Angels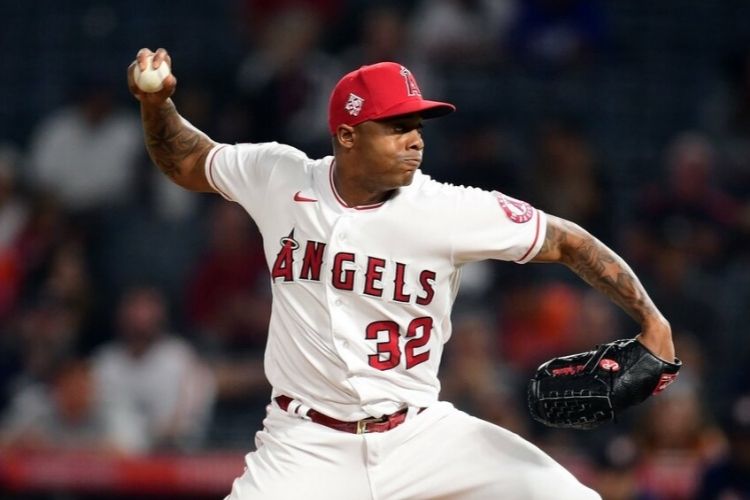 Iglesias, a reliever, ended up having a nice 2021 campaign, posting a 2.57 ERA and striking out 103 batters over 70 innings pitched. Iglesias also tallied 34 saves on the season for the Los Angeles Angels.
Quality relief pitchers are always in demand, so Iglesias should have several options to choose from. He is still most likely in the front half of his career, so some team will have a chance to add a bullpen staple who is capable of closing or middle relief.
Update: Re-signed with Los Angeles Angels for 4 years/$58 million
Kenley Jansen, P – Los Angeles Dodgers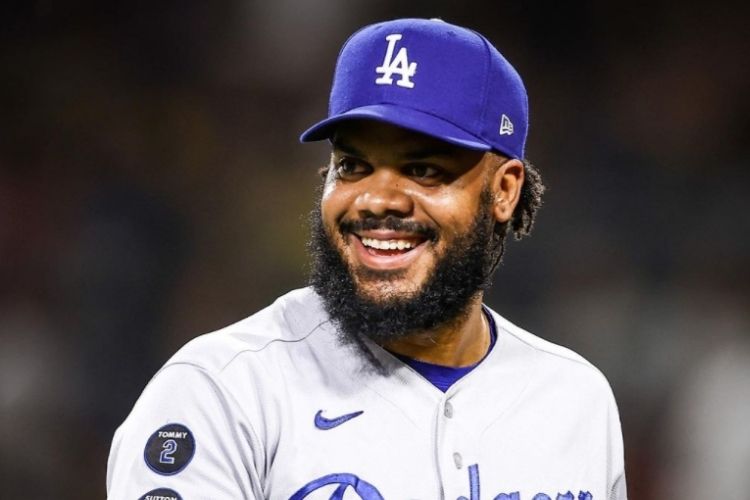 Jansen is another relief pitcher with a strong track record hitting the open market. He has established himself as one of the best closers in the game over the past decade. The 34-year-old has been a fixture in Los Angeles, but could very well close his career out somewhere else.
The veteran has amassed over 350 saves during his career and has an excellent chance to reach 400 before he is done. He could provide a steady hand for a bullpen in need of a veteran presence with a lot of postseason experience.
Update: Signed with Atlanta Braves for 1 year/$16 million
Jon Gray, P – Colorado Rockies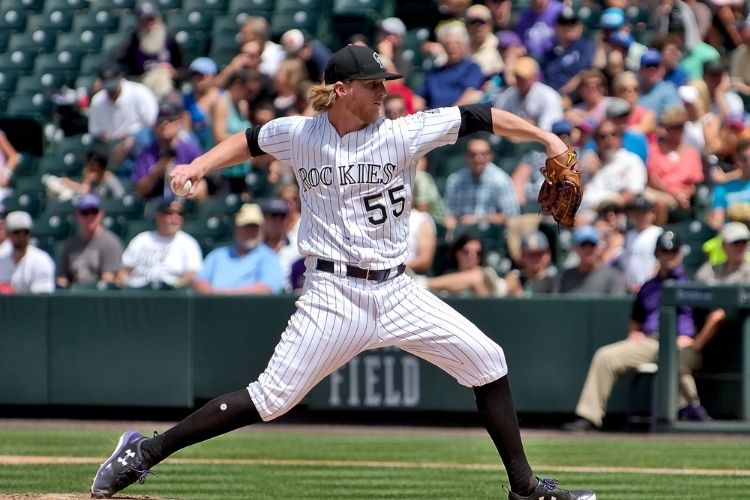 Jon Gray has called Coors Field home since his Major League debut in 2015 but could be on the move. The 30 year old may very well be looking to write the next chapter of his career in a more pitcher friendly ballpark.
Over his career he has racked up 53 wins and 809 strikeouts over 788 innings pitched. Gray would make complimentary rotation addition to a team with an established 1 and 2 starter. Though seemingly happy in Colorado, his performance may jump up a notch at lower altitudes.
Update: Signed with Texas Rangers for 4 years/$56 million
Yan Gomes, C – Washington Nationals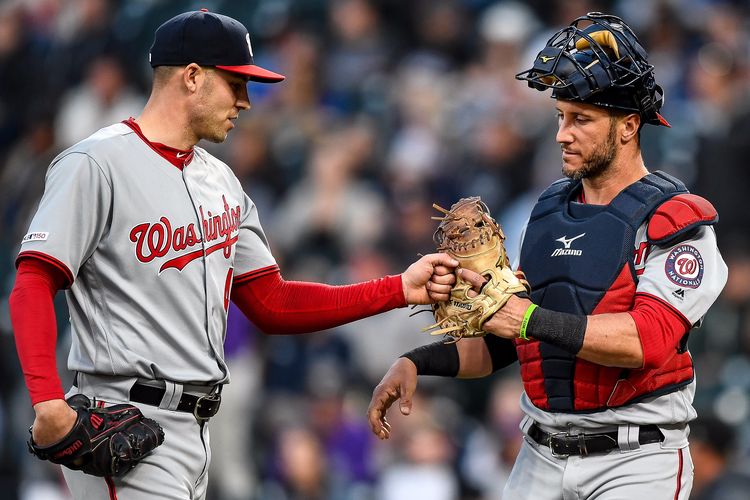 The veteran catcher is coming off a solid but not spectacular performance in 2021. He tallied 88 hits, 14 home runs, and 52 RBI offensively while appearing in 103 games. Gomes is a steady defensive catcher as well and can provide veteran leadership to a club.
While not one of the biggest names in the free agent pool, Gomes is a lower risk option that could provide immediate help to a club in need of his skills. He is the type of player that can be plugged into just about any lineup and contribute immediately.
Update: Signed with Chicago Cubs for 2 years/$13 million
Eduardo Escobar, 2B – Milwaukee Brewers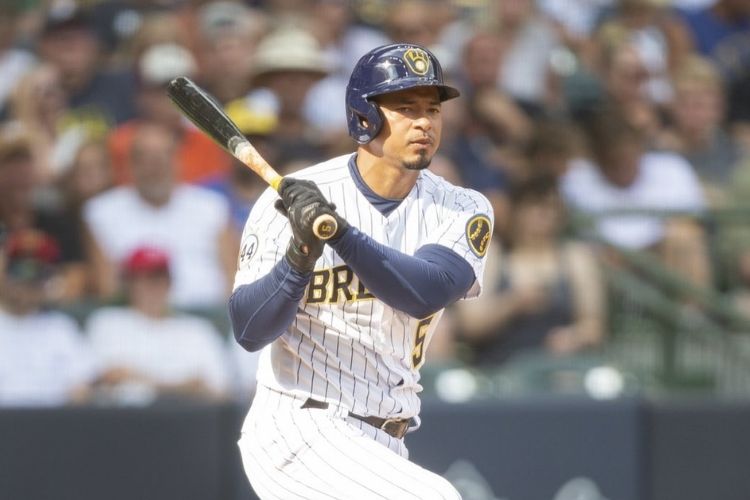 Eduardo Escobar is certainly a versatile player. He can play all four infield spots as well as switch hit. The 33 year old veteran is in line for one more big contract and can offer just about any club solid value.
Escobar had a nice 2021 offensive season, hitting .253 with 28 home runs and 90 RBI. In the right situation, the do it all player could help a team win a lot of games.
Update: Signed with New York Mets for 2 years/$20 million
Tommy Pham, OF – San Diego Padres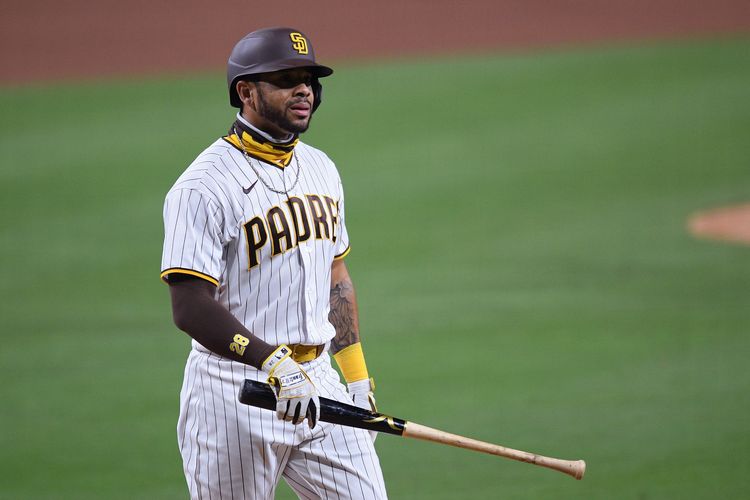 The 33-year-old outfielder rebounded in 2021 from a subpar 2020 season where he had bouts with COVID-19 and a broken bone which limited him to just 31 games. To top it off, he was stabbed outside of a San Diego club and required more than 200 stitches.
Pham could be looking for a change of scenery following a disappointing tenure in San Diego. Poor timing could limit his market value, but a team could be getting a productive veteran at a manageable price.
James Paxton, P – New York Yankees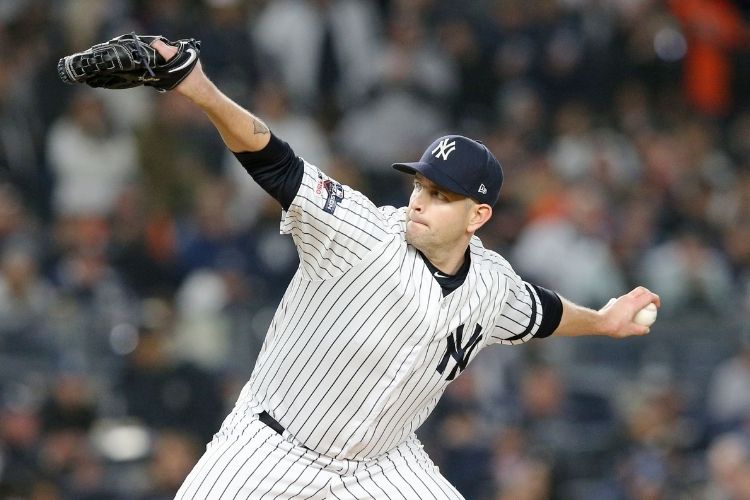 James Paxton is hitting the market after struggling with injuries over the past two seasons, which could hamper his value. An effective if not spectacular pitcher when healthy, Paxton could provide inexpensive help to a team with a need to add rotation depth.
Paxton may need to sign a short-term deal to prove that he can stay off the injured list. Teams that lose starters in free agency could make the most sense as suitors for him.
Update: Signed with Boston Red Sox for 1 year/$10 million
Zack Greinke, P – Houston Astros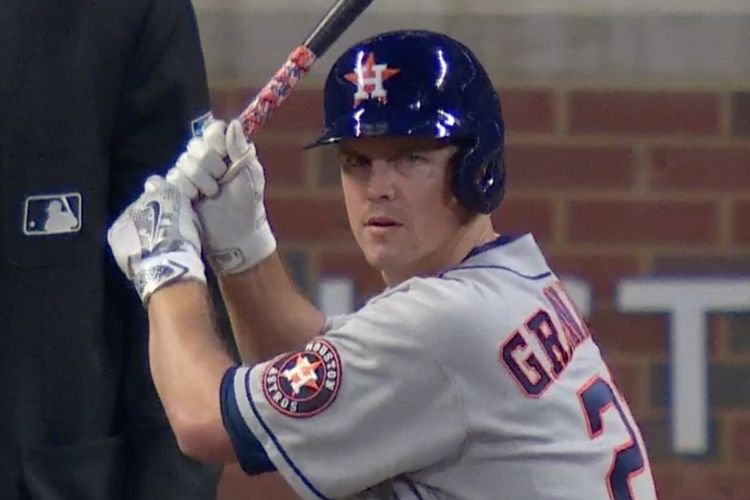 The 38 year old pitcher is a former Cy Young award winner and six time All-Star and is looking to cash in on one more contract. His strikeout numbers have been on the decline, but he has still racked up over 100 in all of his 16 full Major League seasons, which is remarkable.
Greinke needs 191 strikeouts to join the exclusive 3,000 club, so he should be well incentivized entering 2022. He could provide a valuable veteran presence to many clubs and despite his age, be a source of rotation depth.
Update: Signed with Kansas City Royals for 1 year/$13 million
Corey Kluber, P – New York Yankees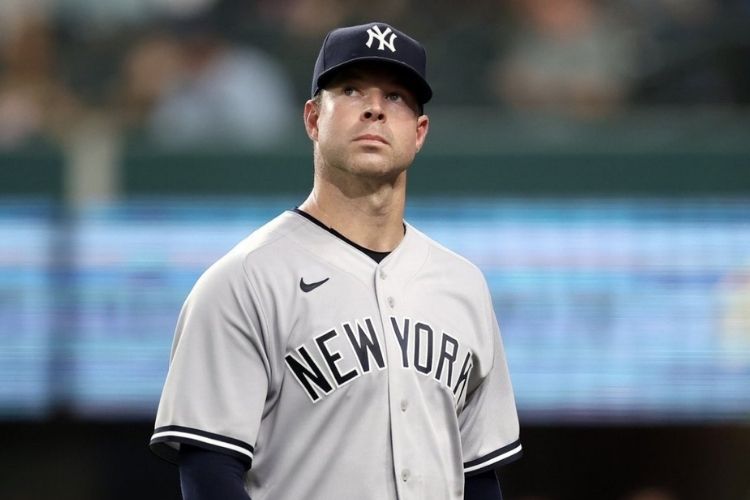 Kluber battled a shoulder injury during 2021 which caused him to miss most of the season, but he did manage to throw a no-hitter. His shortened campaign saw him tally a 5-3 record with a 3.83 ERA.
If he can stay healthy, Kluber can provide rotation depth with flashes of occasional brilliance that turns back the clock. He'll be looking at a bottom of the rotation role, but given the right situation, it is something he could thrive in.
Update: Signed with Tampa Bay Rays for 1 year/$8 million
Trevor Rosenthal, P – Oakland A's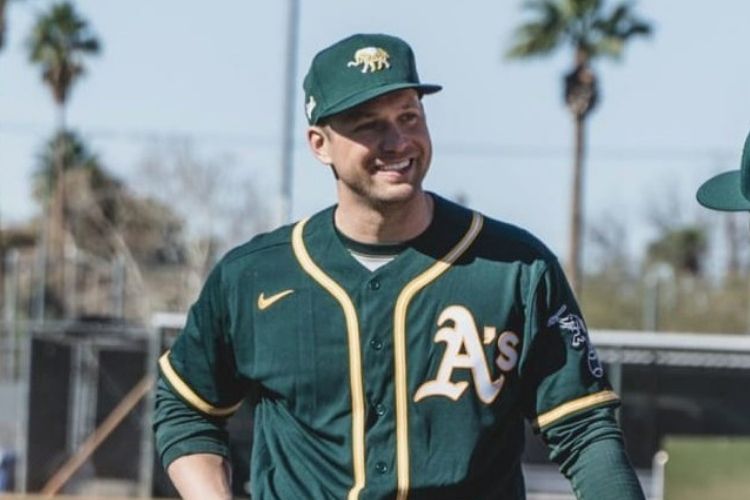 The closer never lived up to his potential in Oakland and had season ending hip surgery back in July. Teams could have trepidation in signing him to a big contract due to his injury history, possibly limiting his value.
If Rosenthal can get healthy and stay healthy, a team has the potential to get a dominant closer for a reasonable price tag. A change of scenery could be just what Rosenthal needs to re-ignite his career.
Mark Melancon, P – San Diego Padres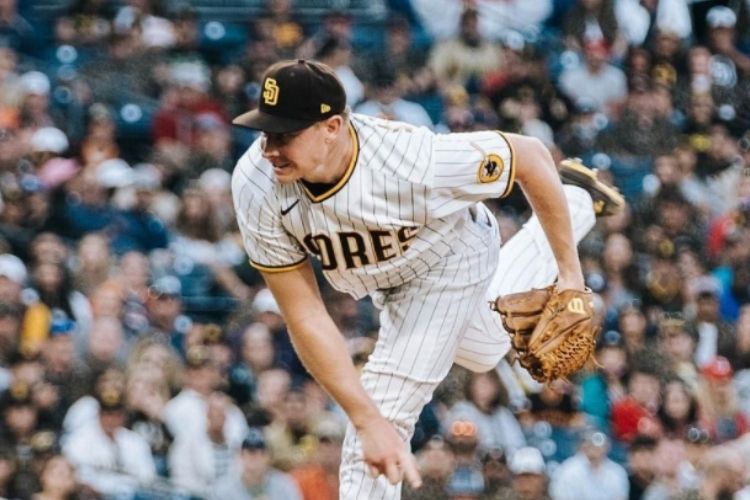 Mark Melancon experienced a career resurgence in San Diego after coming over from the Braves. The 36 year old closer led the Majors in saves last season and looks to continue the momentum into 2022 wherever he signs.
Once he seized the closer role in San Diego, Melancon never relinquished it and demonstrated that he is still a force, even in the latter stages of his career. He shouldn't have to prove himself again and will provide bullpen help wherever he lands.
Update: Signed with Arizona Diamondbacks for 2 years/$14 million