What Happened To These Stars Of The 80s?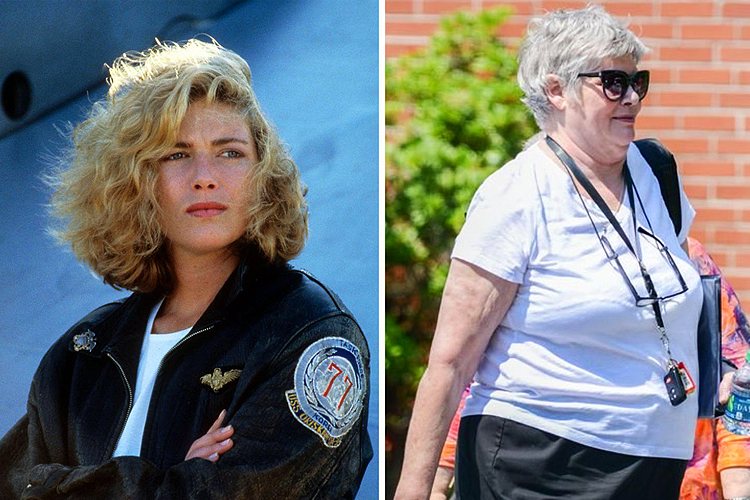 The 1980s were a simpler time — kids played outside, video games looked like pieces of Lego on your TV screen, and the mullet wasn't a throwback look. The decade also provided truly memorable entertainment, as legendary movies and TV shows were produced left and right. Roles from those movies have become so iconic that just seeing the faces of Marty McFly, Ferris Bueller, and members of The Brat Pack can transport someone back to their youth.
Well, some of the stars of our favorite 1980s movies and shows (including some we had massive crushes on) may have actually gotten stuck in that decade, as we haven't heard from them in quite some time. Dust off that old jean jacket, Walkman, and head to the mall to see what happened to some of the most iconic, but perhaps forgotten, stars of the '80s…
Jami Gertz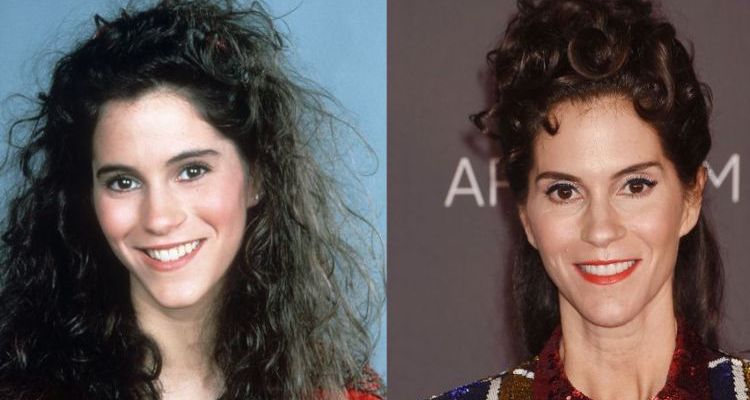 Jami Gertz starred in several cult film favorites of the '80s, such as Sixteen Candles, Crossroads, and The Lost Boys. Beyond those appearances however, she never really ended up making it as a major lead when it came to starring in movies or TV shows.
Surprisingly, she actually ended up turning down the role of Monica on Friends. Throughout the '90s and early 2000s she had guest appearances on hit shows like Seinfeld, Ally McBeal, and ER. Gertz is now a minority owner of the NBA team, the Atlanta Hawks.
Patsy Kensit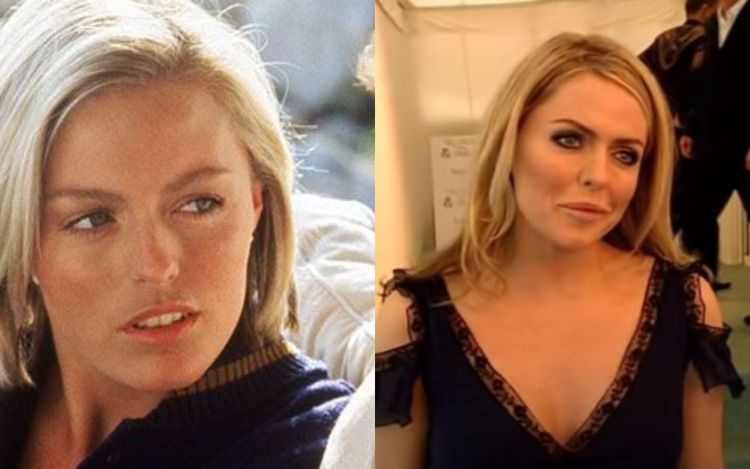 Patsy Kensit is an English actress, singer, and model. Before her acting career, she was best known as the lead singer of the band Eighth Wonder. After a breakout role in the 1986 musical Absolute Beginners, she starred in Lethal Weapon 2 as Mel Gibson's love interest.
For years, she balanced having a dual career as a singer and actress before her band, Eighth Wonder, broke up in 1989. She has acted sporadically in small films throughout the 1990s. The actress was seen on Richard Osman's House of Games in March 2021.
Lea Thompson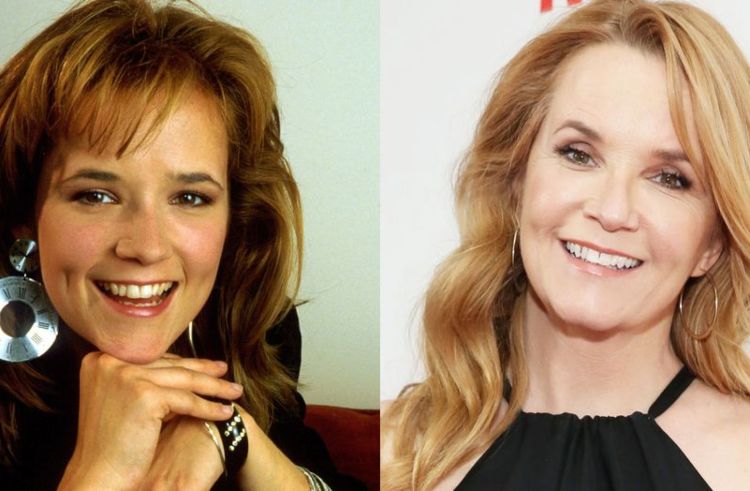 Lea Thompson is probably best known to audiences for playing Michael J. Fox's mother Lorraine Baines McFly in the '80s classic movie Back to the Future.  She's also had sporadic roles in films such as The Beverly Hillbillies, Red Dawn, and All the Right Moves.
In the '90s, she was cast as the lead on her own show, NBC's Caroline in the City. She portrayed the character cartoonist Caroline Duffy, and the show lasted a total of four seasons. She was most recently starring on the ABC Family drama called Switched At Birth.
Olivia D'Abo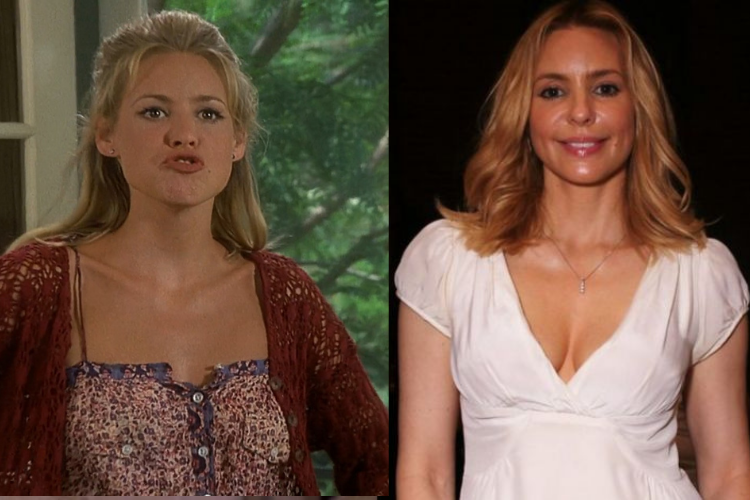 Olivia d'Abo was on four seasons of the hit show The Wonder Years, portrayed the free-spirited, hippie older sister of protagonist Kevin Arnold. She hadn't really been in many more memorable roles until the 2000s when she played serial killer Nicole Wallace on the drama Law & Order: Criminal Intent.
She has provided the voice for some animated projects, such as portraying Luminara Unduli in Star Wars: The Clone Wars and as Jane in The Legend of Tarzan. Aside from a career in acting, D'abo is also known as a singer-songwriter, guitarist, and pianist.
Geena Davis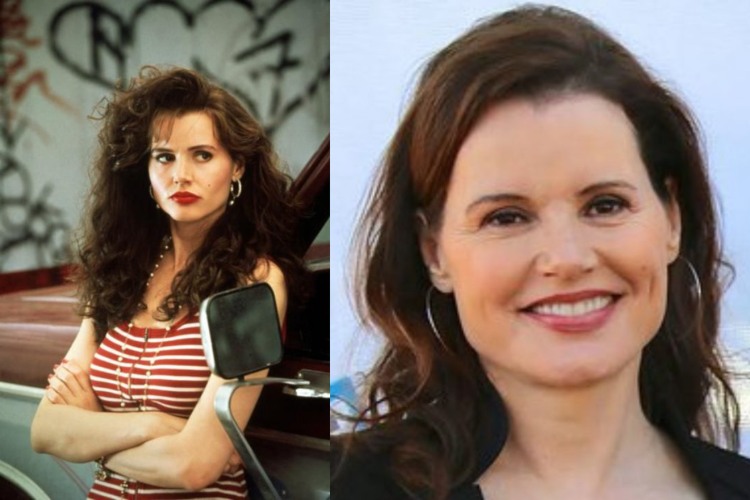 Geena Davis was in a ton of films in the 1980s. Some of the most notable movies that she would go on to star in were The Accidental Tourist and Beetlejuice. She would also end up playing Jeff Goldblum's love interest in the sci-fi/horror remake The Fly.
She was nominated for Best Actress in the 1991 film Thelma and Louise and played the lead character the next year in A League Of Their Own.  She has founded a non-profit organization Geena Davis Institute on Gender in Media, to support gender inclusivity on-screen for females and children below the age of 11.
Kelly McGillis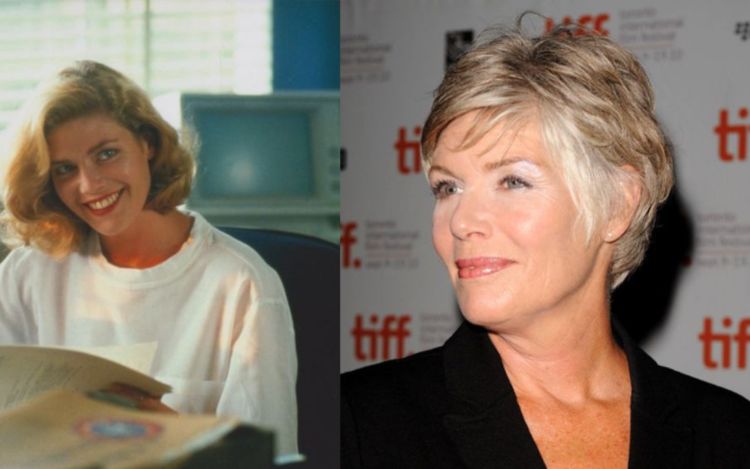 Kelly McGillis had a sudden rise to fame, as she starred opposite some big-name leading men. First, she paired up with Harrison Ford in Witness. But made a memorable mark on pop culture as the instructor Tom Cruise's Maverick ends up dating in the action-packed Top Gun.
In the 1990s and 2000s, she mostly acted in various plays across the country. She has had sporadic roles in movies and television, such as an appearance on a season of The L Word. She has also worked full-time with addicts at the Seabrook House Drug Alcohol Rehab Center and taught acting at New York Studio for Stage and Screen NYS3.
Olivia Newton-John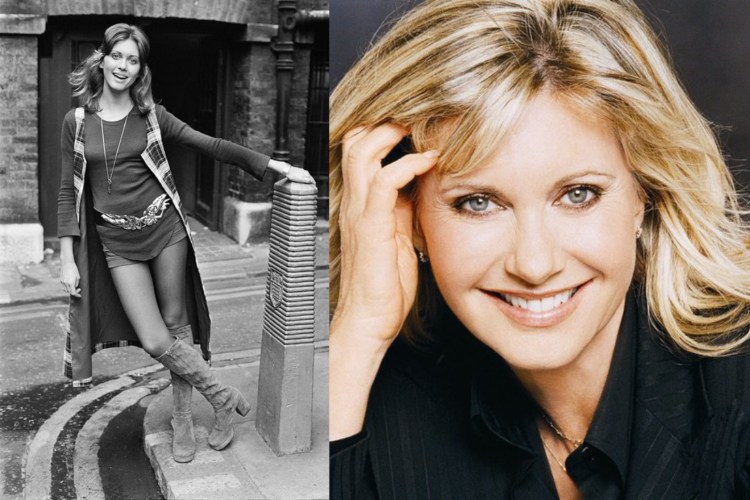 Olivia Newton-John became an absolute icon starring alongside John Travolta in the film adaptation of the Broadway musical Grease in 1978. The film's soundtrack helped earn her three top 5 singles with hits, "Hopelessly Devoted To You," "Summer Nights" and "You're The One That I Want."
In 1981, a few years after Grease, Newton-John had her most successful album, Physical, with the title track being quite popular and also shunned by some for its suggestive lyrics. Sadly, Newton-John died on 8 August 2022, at age 73 at her home in the Santa Ynez Valley of California due to stage IV breast cancer.
Jennifer Beals
Jennifer Beals is best known as an actress that had a memorable portrayal as Alex Owns in the hit movie Flashdance. Beals earned a Golden Globe nomination for Best Actress for her performance and dancing skills in the film. She also helped popularize the song "Maniac" by Michael Sembello.
Beyond that role, she would also end up starring in over 70 episodes of the show The L Word. In addition, she also would have one-off appearances in films such as The Grudge 2 and The Book of Eli. More recently, she played one of the leads on the show Taken.
Kim Basinger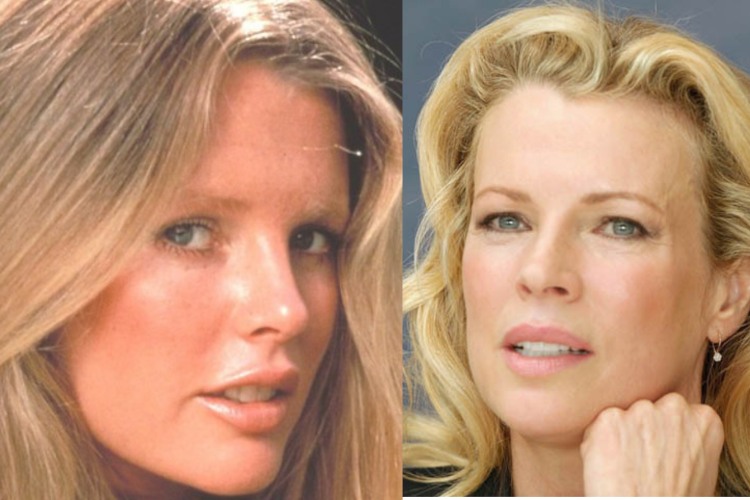 Kim Basinger was very much the crush of many men in the '80s after her sultry, breakout role as Domino Petacchi in the Bond film Never Say Never Again. She topped that role with memorable roles in 9 1/2 Weeks, Batman, and L.A. Confidential.
She was famously married to Alex Baldwin for nine years before divorcing in 2002. She also made headlines in 1989 when she and other investors bought the town of Braselton, Georgia, with the intent to turn it into a film studio, actual town, and theme park.
Judd Nelson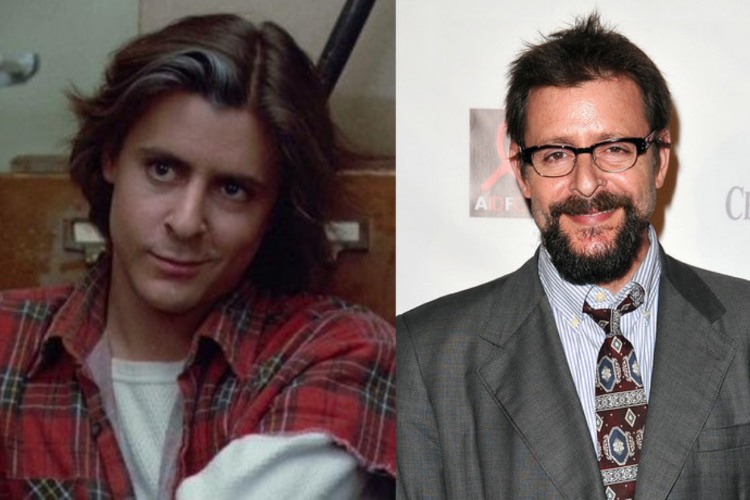 Judd Nelson is an actor who most notably got attention from audiences in his famous portrayal playing bad boy John Bender in the classic film The Breakfast Club. After that role, he also went on to star in another iconic film from the decade, St. Elmo's Fire.
His performance in Billionaire Boys Club, a popular television mini-series, was able to put him back at the top of casting calls with his Golden Globe-winning performance. In the '90s, he would also go on to star alongside Brooke Shields in the comedy series, Suddenly Susan.
Claudia Wells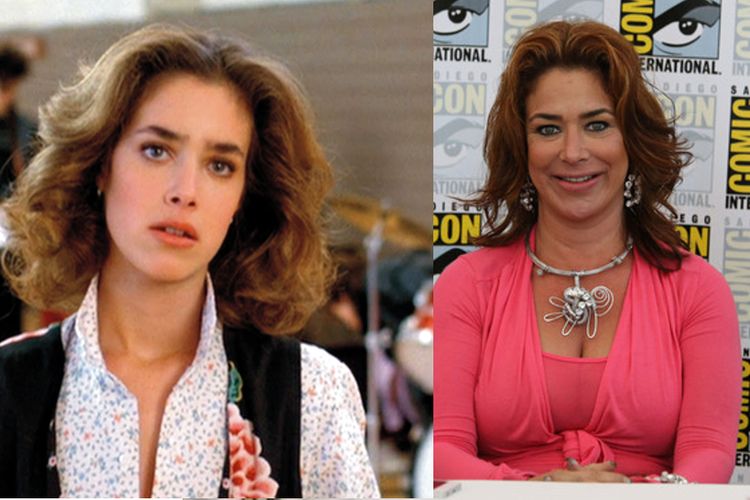 After starring in the first Back to the Future as Marty McFly's girlfriend Jennifer Parker, Claudia Wells took a break from acting to care for her mother, who had been diagnosed with cancer. After 26 years, the actress got to play the character's voice in the video game.
You actually may have seen her in a few flicks after her stint in Back to the Future. The latest one that she was in was a horror film entitled Room & Board. Wells now isn't acting too much these days. She manages a clothing store called Armani Wells.
Jennifer Grey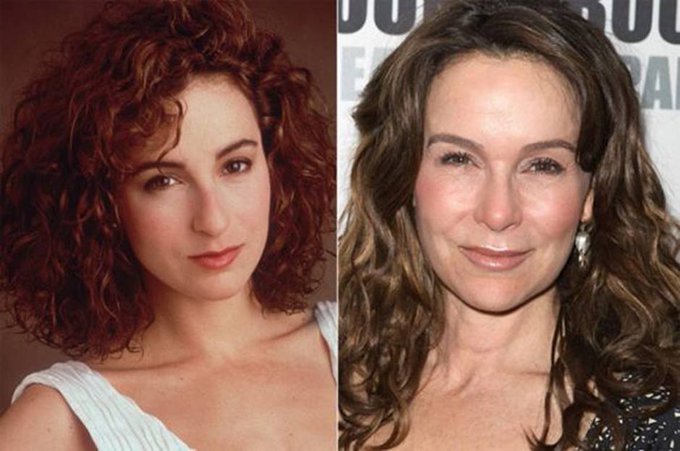 Jennifer Grey is certainly an iconic 1980s name and is notable for at least a couple of memorable performances. After her debut in the movie Reckless, she rose to fame as Matthew Broderick's jealous younger sister in the hit classic film Ferris Bueller's Day Off.
Her most notable role was in the movie Dirty Dancing, playing the character of "Baby" and dance partner to Patrick Swayze. In 2010, Grey won the season of Dancing With The Stars, which shouldn't be a surprise since nobody should put Baby in the corner. There has also been confirmation that a Dirty Dancing 2 is in the works with Grey set to be cast in it.
Michelle Pfeiffer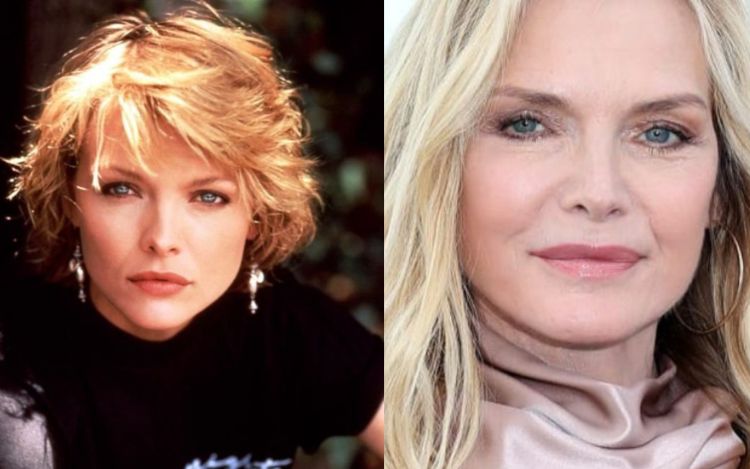 Michelle Pfeiffer first caught people's attention in the sequel to Grease. While Grease 2 very much flopped at the box office especially compared to what a success the original was, Pfeiffer still managed to gain considerable recognition for her performance.
Her role in the gangster film Scarface opposite Al Pacino placed her in line for even more fame. She impressed comic book fans as well playing Selina Kyle/Catwoman opposite Michael Keaton in Tim Burton's Batman Returns.  She was recently in Marvel's Ant-Man and the Wasp, where she plays the original Wasp, and Maleficent: Mistress of Evil as Queen Ingrith.
Emilio Estevez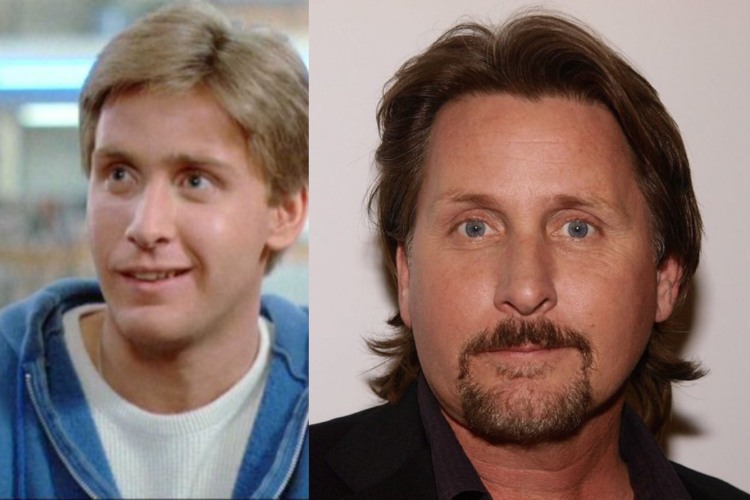 Emilio Estevez was born into a Hollywood family, with his brother Charlie Sheen and father Martin Sheen, having notable careers of their own. His status as an '80s star came from his memorable roles in The Breakfast Club and St. Elmo's Fire.
Estevez also had a notable  performance in The Outsiders, showing off his acting chops. Success followed after he starred in the blockbuster franchise The Mighty Ducks. He later would go on to direct several movies like The Way and The Public.
Winona Ryder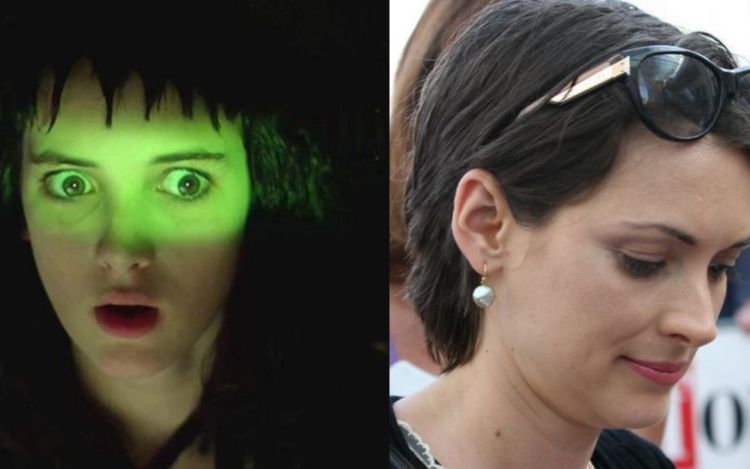 Winona Ryder emerged into the Hollywood scene with her nuanced performance as the goth Lydia in the hit Beetejuice. Two years later, she appeared as the title character's love interest in Edward Scissorhands.
She had been in a number of movies throughout the years, but most notably, the movie Girl, Interrupted, which secured an Academy Award for costar Angelina Jolie. She made headlines in 2001 after being arrested for shoplifting designer clothes and accessories at Saks Fifth Avenue. She currently stars in the Netflix hit series Stranger Things.
Molly Ringwald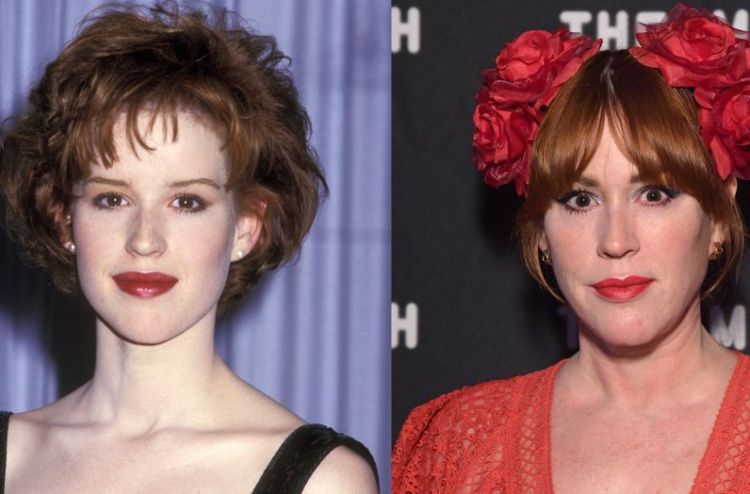 Molly Ringwald is definitely one of the most famous members of the "Brat Pack." She served as John Hughes' muse for the screenplay of Sixteen Candles before she went on to act in his classic The Breakfast Club.
After a quiet couple of decades, in 2008, Ringwald wound up starring in 5 seasons of ABC's The Secret Life of the American Teenager. The most recent notable role she had was as Archie Andrews' mother in the drama series Riverdale.
Meg Ryan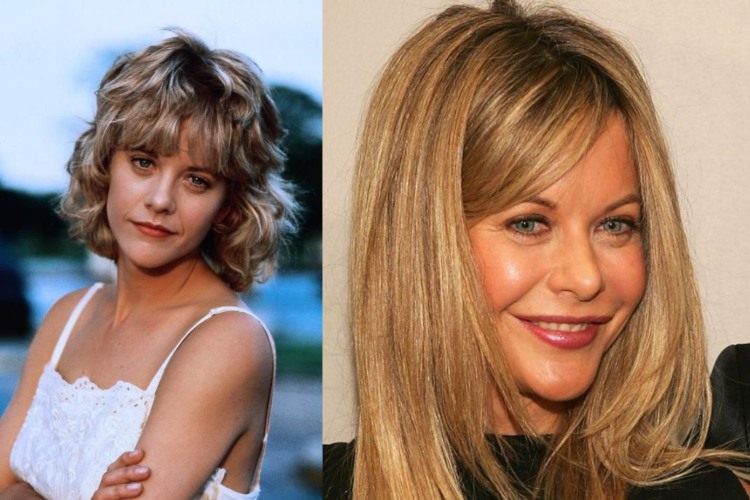 Meg Ryan may be best known for her portrayal in one of the most famous romantic comedies of all-time, When Harry Met Sally, alongside Billy Crystal. Her memorable scene where she imitates a woman in the throes of passion in the middle of lunch is certainly one of the most famous in cinema history.
She co-starred with A-lister Tom Hanks in Joe Versus The Volcano, You've Got Mail, and Sleepless in Seattle. Since the 2010s, she has decided to act in more indie films and take her place behind the camera, making her directorial debut with Ithaca in 2015.
Karen Allen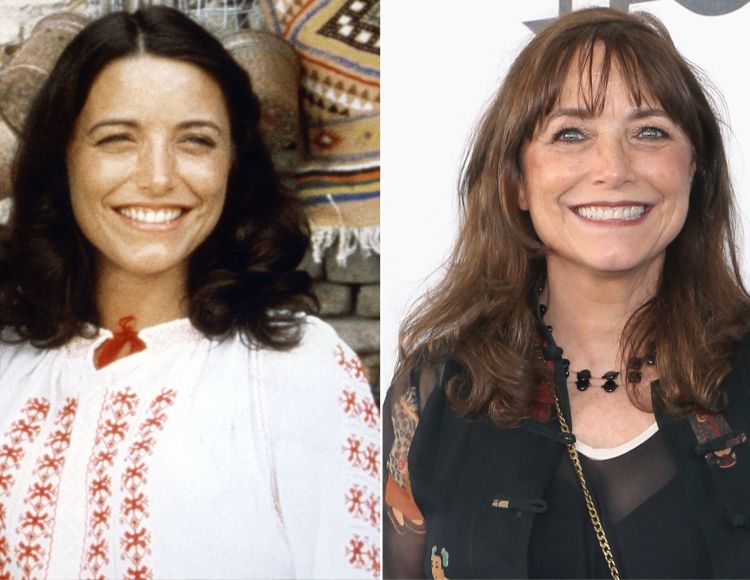 Karen Allen tasted success when she starred as a love interest opposite Harrison Ford in Indiana Jones and the Raiders of the Lost Ark. She would also take up roles in several Broadway plays, as well as being cast in major roles in films such as Scrooged and The Glass Menagerie.
Nowadays, Allen is no longer really part of the acting world. She is the head of a store called the Karen Allen Fiber Arts, where she sells her knitwear and other pieces from various designers. Her store is located in Great Barrington, Massachusetts.
Michael J. Fox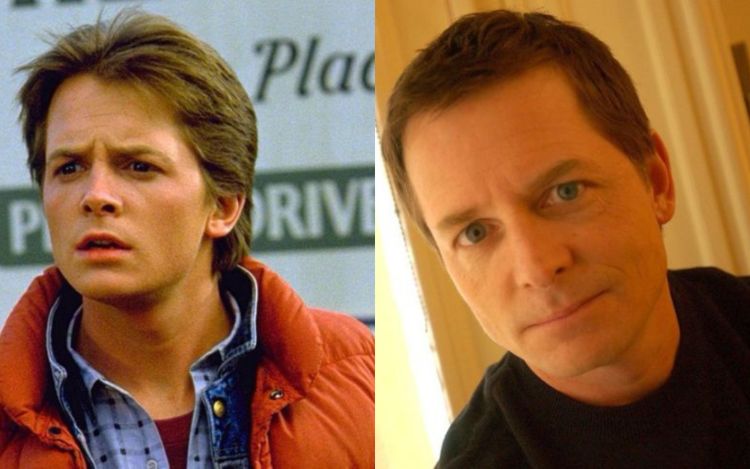 It's hard to find a more iconic 1980s movie than Back to the Future. In the legendary role of Marty McFly, Michael J. Fox solidified his place in pop culture history in the classic trilogy, as well as his appearance in the hit movie Teen Wolf.
Fox became a star playing Alex P. Keaton on the popular show, Family Ties. In the late '90s, he went on to star in the sitcom Spin City. Fox is actively part of ongoing research into finding a cure for Parkinson's, a disease that has caused him to be acting less and less.
Mia Sara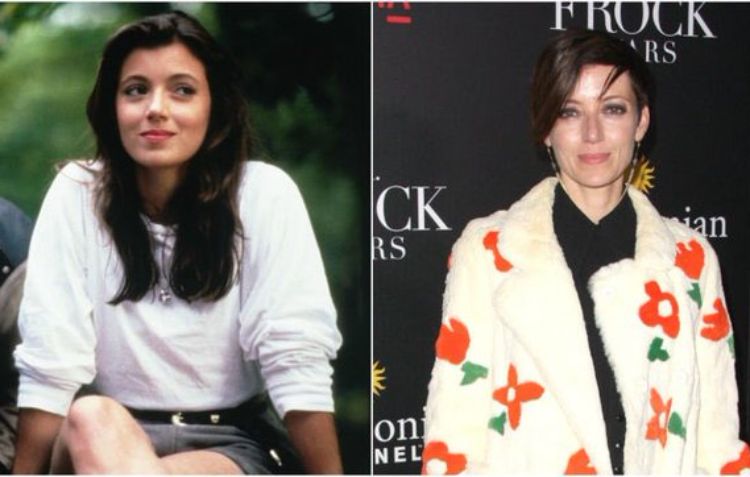 Mia Sara played Sloane Peterson, Matthew Broderick's girlfriend, in Ferris Bueller's Day Off after her debut as Princess Lili in the movie Legend. The actress also won the Saturn Award for Best Supporting Actress for her performance as Melissa Walker in Timecop.
Mia Sara never really crossed into mainstream fame, however. She would end up performing in smaller roles such as on the TV show Time Trax and in smaller Hollywood movies A Stranger Among Us and The Witches of Oz. She mostly retired from acting in the early 2010s and married Muppets creator Jim Henson's son Brian in 2010.
Tiffani Amber Thiessen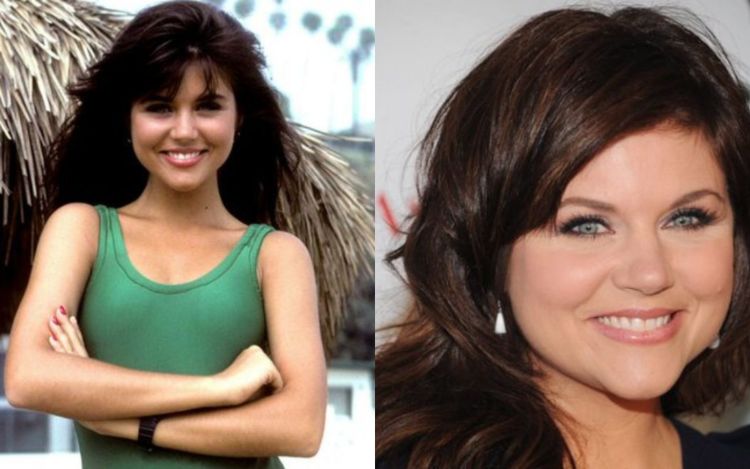 Tiffani Amber Thiessen stole the hearts of many boys and men who remember her role as Kelly Kapowski on Saved By The Bell, one of the more famous shows about high school in the 1980s. She was also wildly popular on the hit show Beverly Hills, 90210.
Since her appearances on those hit shows, Thiessen was also cast in several films such as The Ladies Man, Hollywood Ending, and Cyborg Soldier. She would go on to reprise her role as Kelly Kapowski on the Saved by the Bell reboot, which premiered in 2020. She also went on to host the MTV clip show Ridiculousness.
Kelly LeBrock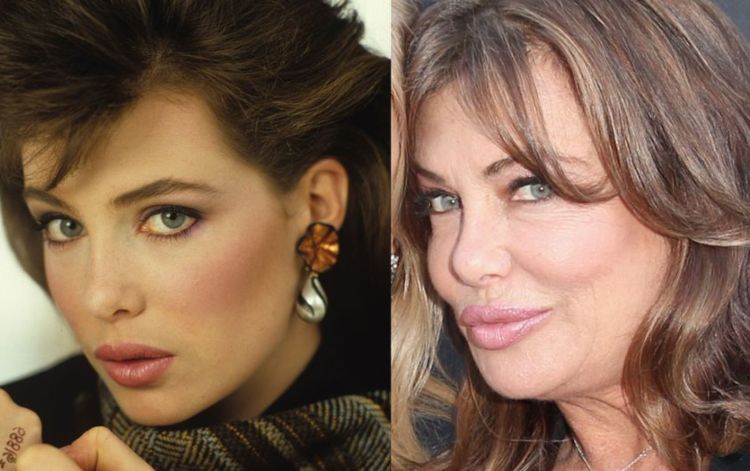 Kelly LeBrock skyrocketed to fame as one of the crushes of adolescent boys in the 1980s after starring  Hard to Kill and John Hughes' Weird Science. The actress and model went on to become a spokeswoman for Pantene and became the face of Christian Dior's brand.
She was previously married to Hollywood tough guy Steven Seagal but got divorced from him after nine years of marriage. After her brother Harold's passing from cancer in 2008, she began devoting her time to the terminally ill and children suffering from the disease.
Brooke Shields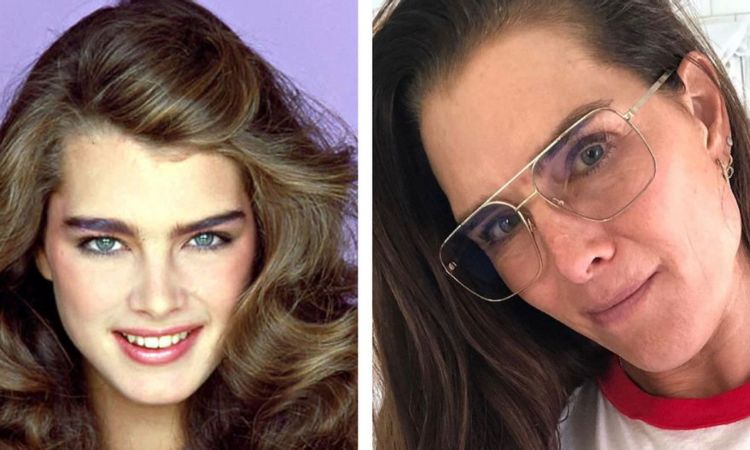 Brooke Shields emerged into pop culture fame after her critically-acclaimed performance in the '80s movie Blue Lagoon. This would come just a couple of years after she starred alongside Susan Sarandon in the movie Pretty Baby. She would quite a recognizable face in the 1980s as an actress and model.
She went on to become a household name and starred in her own TV series in the late '90s called Suddenly Susan. She has also appeared in guest roles on shows such as Jane The Virgin and The Middle.  Today, she's an animal rights activist and vegan who has had appearances on The Today Show.
Vanessa Williams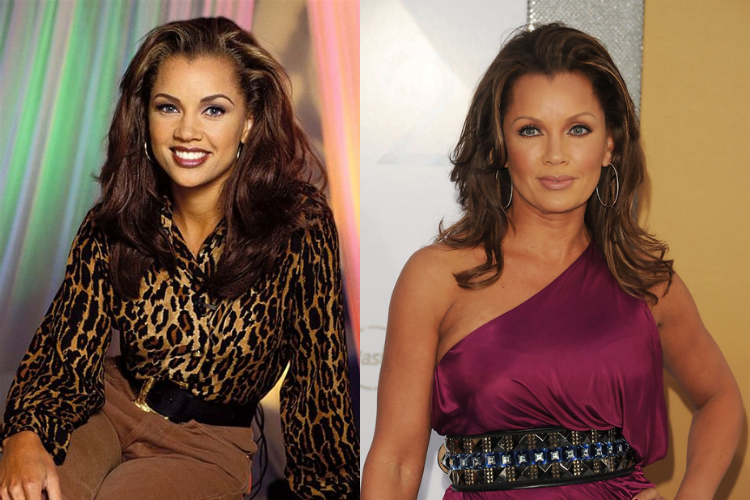 Vanessa Williams came to a household name after becoming the first African-American woman to win the Miss America title in 1983. She would later resign under pressure from the organization. She would go on to lead a successful career as a singer and actress.
Her debut album The Right Stuff saw her singing career take off,  and she eventually would perform her song "Save the Best for Last" at the 1993 Grammys. As an actress, she'd be best known for starring in Soul Food and on the hit TV show Ugly Betty.
Kirk Cameron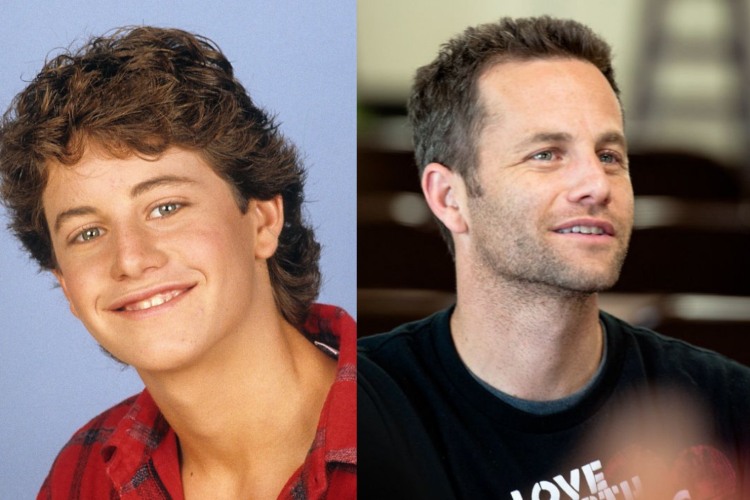 Kirk Cameron is one of those names that naturally comes up when people are talking about movies and TV from the '80s. He played troublemaker and hunk Mike Seaver in the beloved sitcom, Growing Pains. He actually went on to marry Chelsea Noble, who played a girlfriend of Mike's on the show.
In his adult life, Cameron became famous for his religious beliefs. He publicly became a born-again Christian. He now serves as an official minister at his organization and ministry called The Way of the Master. There was also a television show by the same name produced as well.
Rick Moranis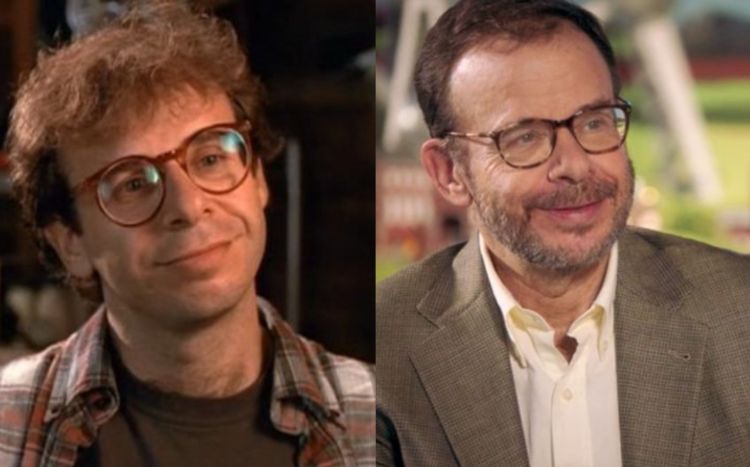 Rick Moranis started out on the Canadian sketch show SCTV, essentially Canada's version of Saturday Night Live.  He is probably best known for his role as the eccentric scientist in the blockbuster Disney installments of Honey, I Shrunk the Kids and in the film Little Shop of Horrors.
Moranis brought his comedic chops to some of the most memorable classic comedies of the 1980s such as Spaceballs and Ghostbusters. After his wife passed away in 1991, he didn't appear on screen anymore, opting to spend his time raising his kids. Though there are rumors that a Honey, I Shrunk the Kids sequel is in the works.
Sybil Danning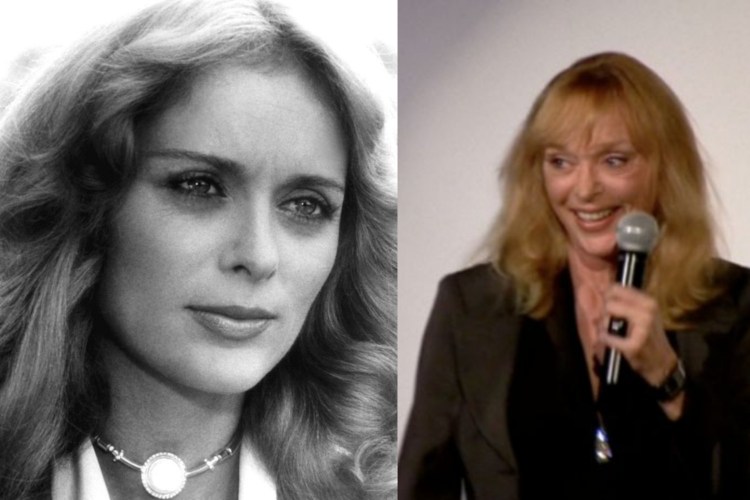 Sybil Danning is primarily known for frequent appearances in a variety of Hollywood B-movies. She rose to fame after playing a Valkyrie warrior in the movie Battle Beyond the Stars, which won her The Golden Scroll Award of Merit. In 1990, her career was disrupted when she suffered a spinal disc herniation while rehearsing a film stunt.
After taking an acting hiatus through the '90s, she starred in Werewolf Women of the SS, a trailer that appears before a segment of the movie Grindhouse. The Australian-American actress now is not longer acting much, but produces music videos and films in Europe.
Kiefer Sutherland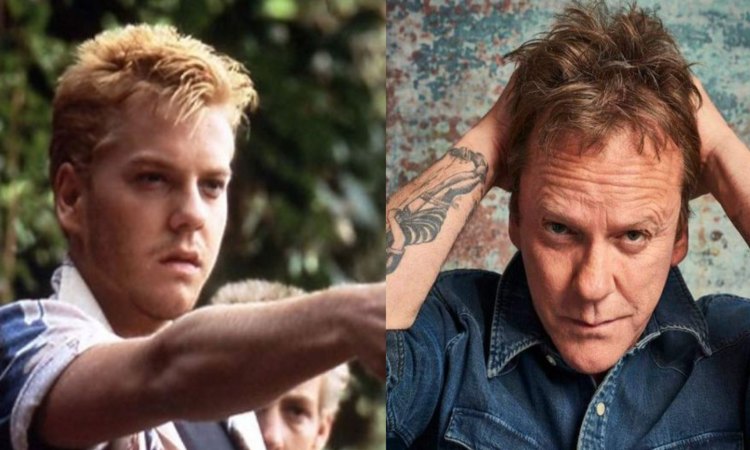 Sutherland got his big break in The Lost Boys and would play the bully and antagonist Ace Merrill in the movie Stand By Me. He's best known as the action hero Jack Bauer, in the thriller TV series 24, where he plays a counterterrorism agent trying to foil urgent threats.
After 24, he played the lead on Designated Survivor for its two-year run, which saw his character thrown into the office of the Presidency following the chain of succession. In 2020, he starred in the reboot of the classic show, The Fugitive, and is also set to portray FDR in a Showtime anthology series called The First Lady.
Haviland Morris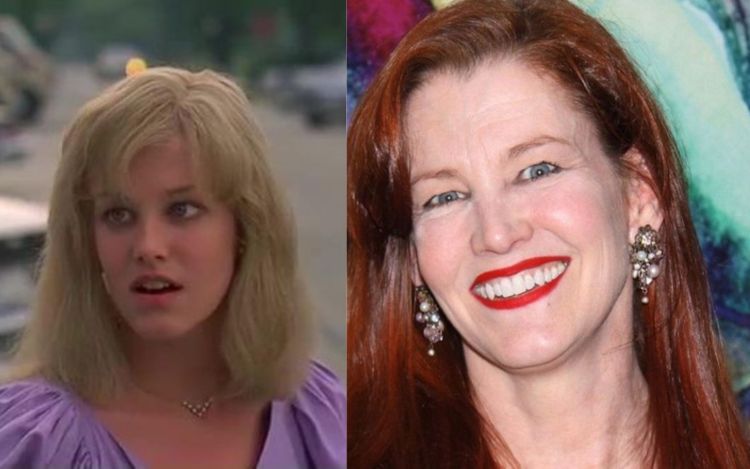 Most of the actors of note from the 1980s were likely in a John Hughes film at one time or another. After all, Hughes directed a ton of movies during the decade.  Haviland Morris is no different, as she was a prolific child star in Sixteen Candles, and later appeared in Gremlins 2: The New Batch.
In the 2000s, she could be found on several television shows like The Good Wife and Blue Bloods. She also portrayed the mother in the lesser-known Home Alone 3. She has now changed careers and is a licensed real estate broker with Halstead Properties.
Matthew Broderick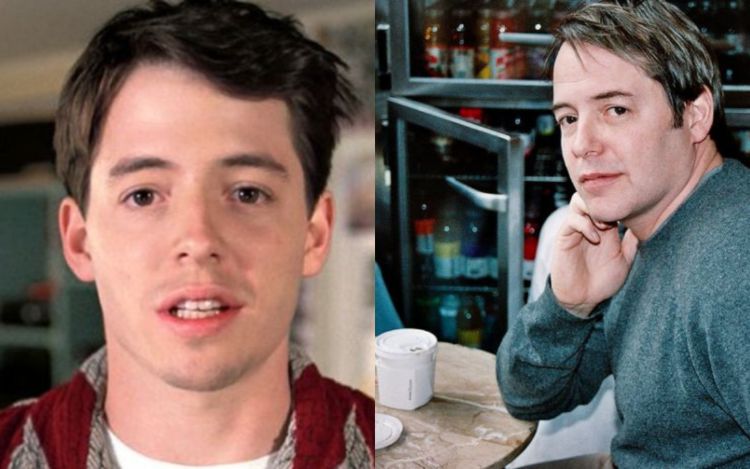 Matthew Broderick is certainly one of the 1980s stars who has had a thriving career since that decade. He played the lovable title character in the classic Ferris Bueller's Day Off. He has starred in Glory, The Cable Guy and The Producers in addition to many others.
In the '90s, he was the voice of the adult Simba in Disney's The Lion King. Besides working in theatre in later years, Broderick received a Tony award for his noteworthy performance in How To Succeed In Business Without Really Trying.
Wil Wheaton
Wil Wheaton became famous after starring in the coming-of-age classic movie Stand By Me about four neighborhood friends. A year later, Wheaton became an even bigger name after being cast in the role of Wesley Crusher on the TV show Star Trek: The Next Generation.
He never really made it past being typecast as the Star Trek character, however, he did use that iconic role for comedic effect on over a dozen stints on the sitcom, The Big Bang Theory. You can now catch him as the host of the reality show Rival Speak.
Danica McKellar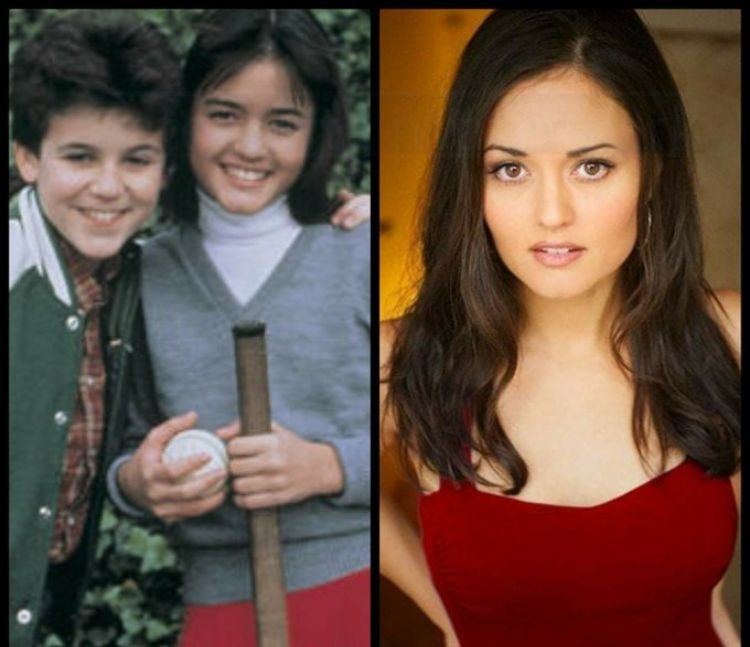 Danica McKellar is one of the best examples of an actress who people know more about by her character's name than her name. She famously played Winnie Cooper, longtime friend, and girlfriend of Fred Savage's Kevin Arnold on The Wonder Years.
After the show ended, she went on to get a B.S. in mathematics from UCLA and write several books on improving math education, as well as appearing before a Congressional subcommittee in 2000 to promote ways to increase the number of women in math-related fields. She is also still acting and provided the voice of a superhero on the animated show Young Justice.
Tanya Roberts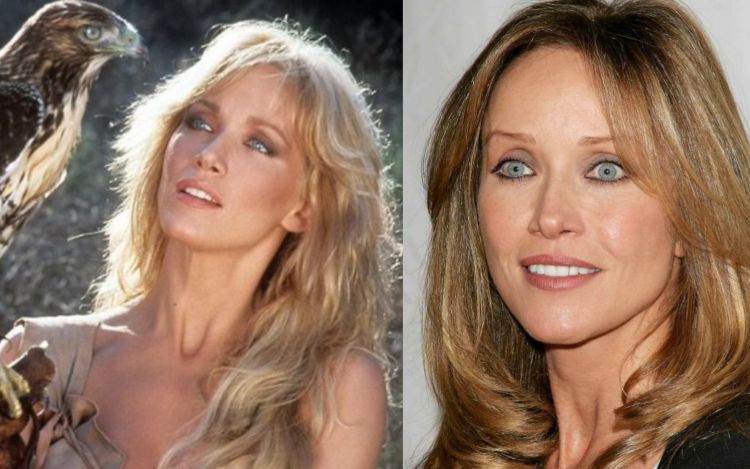 Tanya Roberts gained fame in the 1980s after being cast in the last season of the hit show Charlie's Angels and The Beastmaster. She also played one of James Bond's paramours alongside Roger Moore and Christopher Walken in the film A View To A Kill.
In the late '90s and early 2000s, she would end up playing the recurring side character of Midge Pinciotti on the sitcom That 70s Show. Unfortunately, Roberts ended up collapsing on Christmas Eve of 2020, and would sadly pass away at the age of 65 in January 2021.
Jennifer Connelly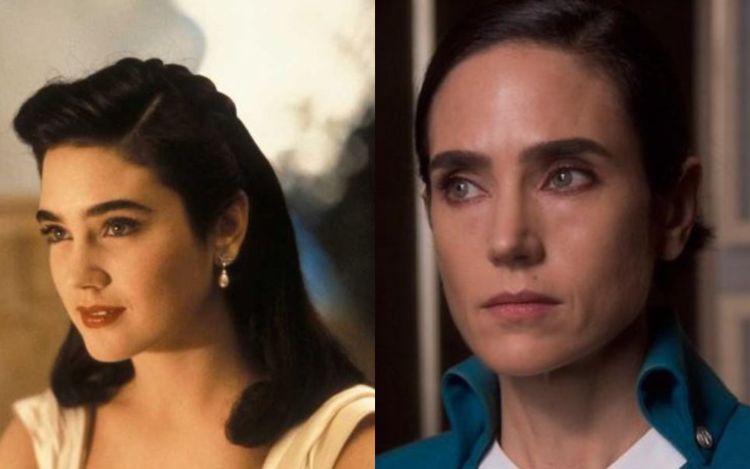 Jennifer Connelly first garnered attention acting opposite David Bowie in the movie Labyrinth. Even though the movie didn't perform particularly well and didn't receive great critical acclaim,  Connelly still ended up on the radar of audiences and film producers.
She didn't become a household name until the 2000s when she starred in the disturbingly accurate depiction of drug use in Requiem For A Dream. In 2002, she won an Academy Award for acting opposite Russell Crowe in A Beautiful Mind. These days, she stars in the television show Snowpiercer.
Emil Minty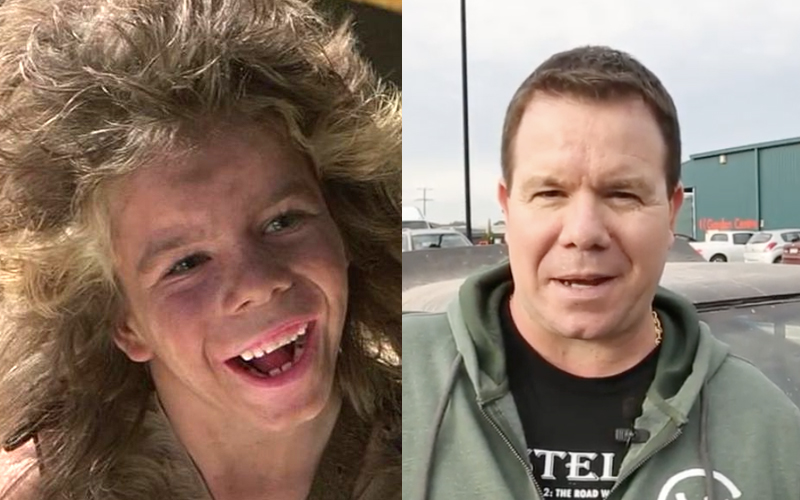 When Emil Minty played The Feral Kid in Max Max 2: The Road Warrior, he was just seven years old. Now, he's 51. He revealed that he hadn't seen the original Mad Max film until he was cast in its sequel. Though he's a memorable part of the movie, he never actually had any lines.
Minty gave up acting after he finished high school, and he hasn't starred in anything since. He now has two kids and has worked as a jeweler in Sydney for 30 years. He says that he and his wife "live life like most ordinary families".
Charlie Sheen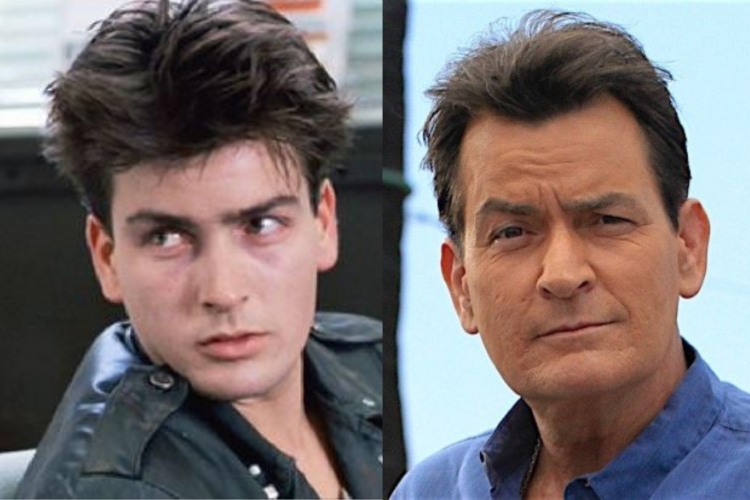 Charlie Sheen had a brief but memorable appearance in Ferris Bueller's Day Off. Shortly after, he starred in Oliver Stone's Vietnam thriller Platoon, Wall Street, and played Ricky "Wild Thing" Vaughn in the baseball comedy Major League movies, as well as the Hot Shots parody films.
He was chosen to replace Michael J. Fox in the series Spin City after Fox left due to his Parkinson's diagnosis. He earned a Golden Globe Award for Best Actor on the show. Before his unforgettable dispute with producer Chuck Lorre, he was television's highest-paid actor in 2010 for his role in the comedy Two and a Half Men.
Linda Kozlowski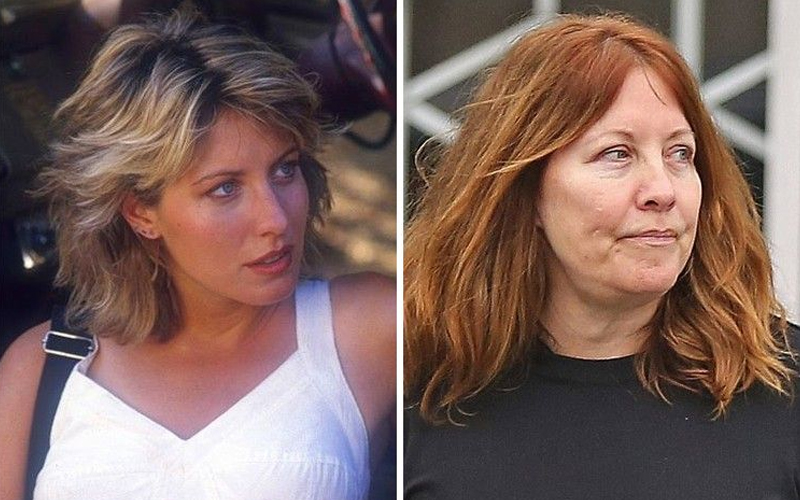 The 1980s was a golden era for comedies, and one film, in particular, dominated the box office in 1986. Based on Rod Ansell's real-life survival in the Australian Northern Territory, the film elevated Paul Hogan to a leading man status and gave up-and-coming actress Linda Kozlowski immediate popularity.
In 2001, the actress made the decision to step away from the spotlight. While she has no plans to return to Hollywood, her time as Sue Charlton was more than enough to bring her fame and fortune to last a lifetime. Her fans can always go back and rewatch the franchise while she enjoys the next chapter in her life.
Madonna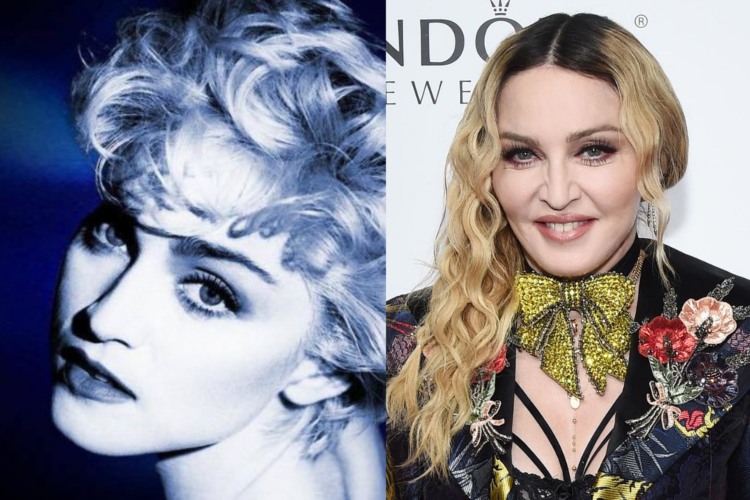 Provocative and edgy, Madonna started becoming nothing short of an icon in the 1980s. She had a number of hit songs such as "Like A Virgin," La Isla Bonita" and "Papa Don't Preach"  that made her a musical phenomenon. Though half the attention she was getting was partly due to her unabashed attitude to not hide her sex appeal.
As the reigning queen of pop and one of the greatest songwriters of her time, Madonna has also acted in several films such as A League Of Their Own, Desperately Seeking Susan, Dick Tracy, and Evita. Aside from being a philanthropist and mom, the 63-year-old is still going strong with musical tours all over the world.
Sean Penn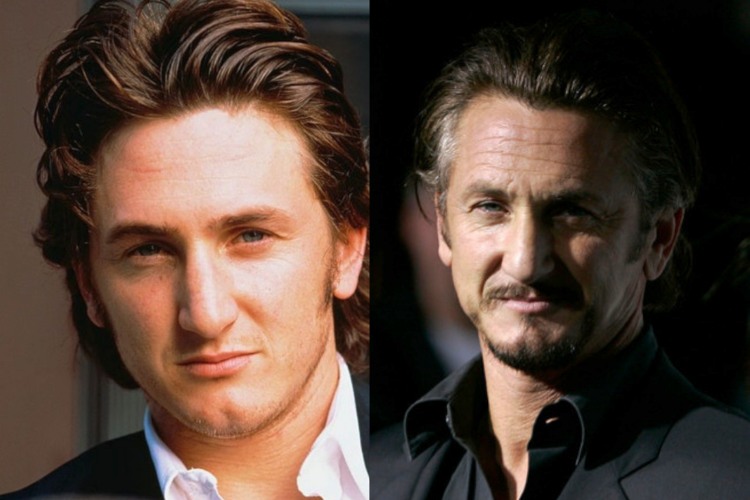 Sean Penn played the memorable stoner Jeff Spicoli in Fast Times At Ridgemont High, though his roles took more of a serious turn afterward. In the mid-90s, he had a memorable performance in Dead Man Walking and then went on to win two Academy Awards for his performances in Mystic River and Milk.
Beyond his movie career, which is pretty stagnant these days, Penn has become known for his political activism. He has become a prominent voice in progressive circles and was public about his pushback of the U.S. government's handling of Hurricane Katrina. In 2022, he was active in coverage of the Russian-Ukraine crisis.
Andrew McCarthy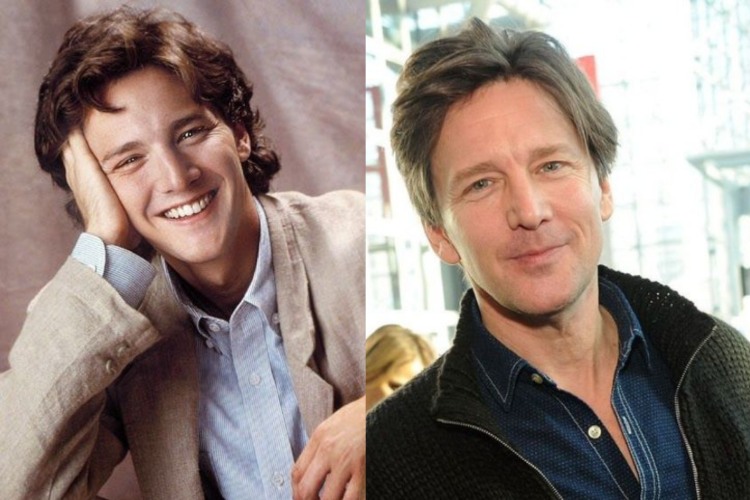 Andrew McCarthy's success in the '80s was prolific as one of the members of "The Brat Pack."  After starring in a string of classics such as St. Elmo's Fire, Weekend At Bernie's, Less Than Zero, and Pretty In Pink, McCarthy was everywhere in the 80s.
After that though, he never lasted as a Hollywood mainstay, though he would have sporadic appearances in popular shows such as Monk and Gossip Girl. McCarthy directed 11 episodes of the hit series, Orange Is The New Black. He recently wrote a memoir entitled: Brat: An '80s Story.
Christopher Lloyd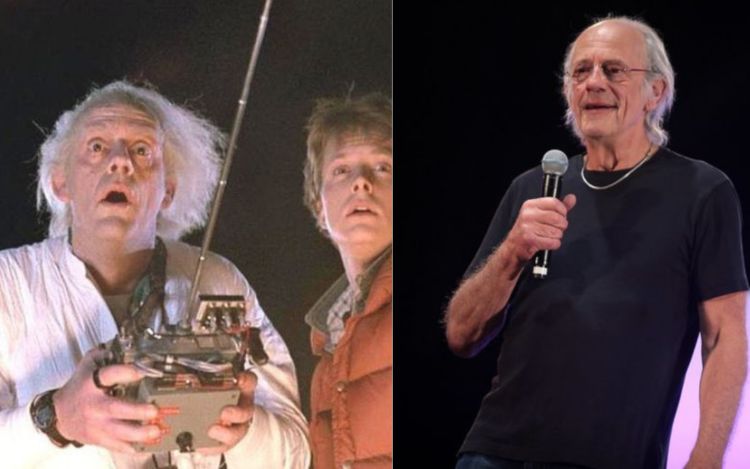 The other half of the Back to the Future classic duo, Christopher Lloyd played the eccentric Doc Brown, mentor to Michael J. Fox's Marty McFly. His character has become so iconic that even the character Rick from Rick and Morty is very much based on Lloyd's Doc Brown.
Lloyd got his big break on the sitcom Taxi and has played Uncle Fester in the big-screen adaptation of The Addams Family, as well as the terrifying Judge Doom in the aforementioned Who Framed Roger Rabbit? Lloyd has been acting for almost six decades and doesn't plan on retiring anytime soon.
Christina Applegate
One of the most popular sitcoms of the late '80s and early '90s was the show Married…with Children. Christina Applegate was a big part of the show's success with her portrayal of ditzy Kelly Bundy. In the mid-2000s, she used her comedic chops starring alongside funnyman Will Ferrell in the hit comedy Anchorman: The Legend of Ron Burgundy.
Applegate has also been in the news for her health issues. In 2008, she underwent a double mastectomy during her battle with breast cancer and in 2021 she announced that she was diagnosed with multiple sclerosis. She returned to the screen with her most recent appearance as Jen in the Netflix dark comedy Dead to Me.
Kathleen Turner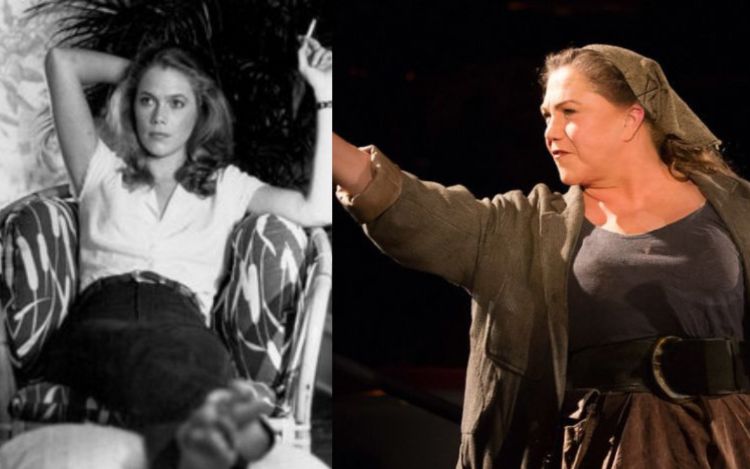 As one of Hollywood's leading ladies of the 1980s, Kathleen Turner's performance in the thrilling movies Body Heat and Crimes of Passion earned her an indelible reputation in the business. Her distinctive and sultry voice made her the perfect choice to voice Jessica Rabbit in the semi-animated film "Who Framed Roger Rabbit?"
After being diagnosed with rheumatoid arthritis in 1992, audiences would see less and less of her. In more recent years, Turner could be found on a few sporadic TV appearances, such as popular shows like Nip/Tuck, Friends, Californication, and Law & Order.
Anthony Michael Hall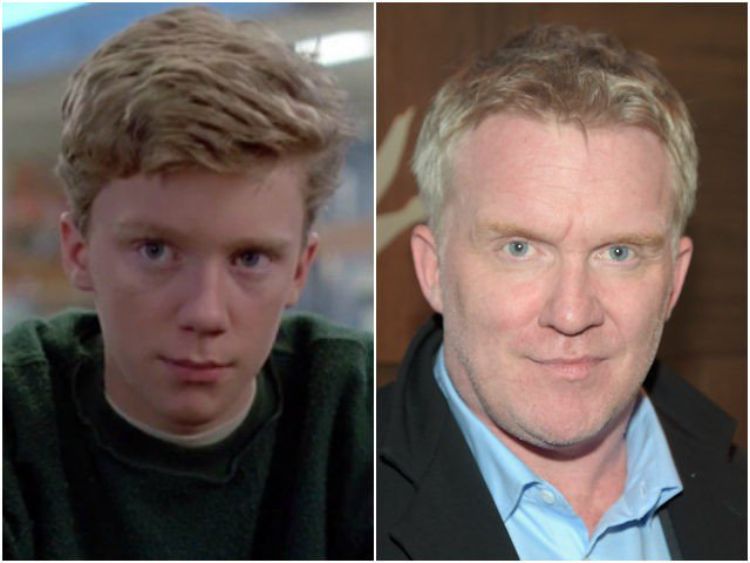 Anthony Michael Hall first was cast in the comedy classic, National Lampoon's Vacation, as Chevy Chase's son Rusty. From there, the actor would then become one of the more popular actors of the '80s, being cast in The Breakfast Club and Sixteen Candles, both movies also by filmmaker John Hughes.
After those hit movies, the actor took two years off from acting before he would end up reappearing alongside Johnny Depp and Winona Ryder in Tim Burton's Edward Scissorhands. He would end up playing parts here and there later in his career. In the early 2000s, he starred in the sci-fi series The Dead Zone.
Cyndi Lauper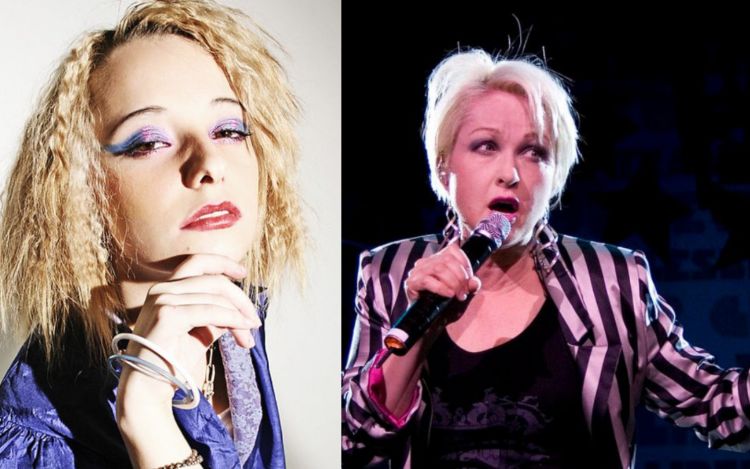 Cyndi Lauper encapsulated the pop music genre of the 1980s quite well with her big hit "Girls Just Wanna Have Fun." She would also follow that up with another hit song, "Time After Time." Lauper even won best new artist at the 27th Grammy Awards in 1985.
Success ensued when Lauper ended up recording the soundtracks for the movies True Colors and The Goonies. Her free spirit and distinctive style are still popular with audiences, and she finds herself still touring today. She has released 12 albums to date.
Cory Feldman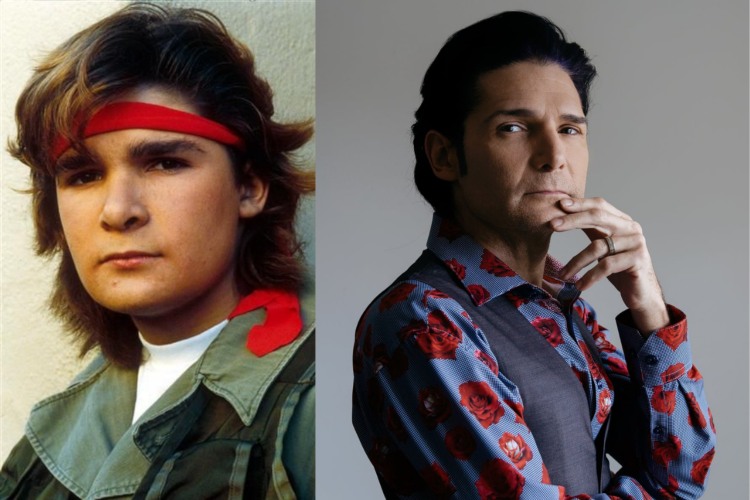 Although in hindsight, he is known as being one of the more troubled stars of the decade, Corey Feldman would end up rising to success in the 1980s after starring in a slew of classic movies from the decade such as The Goonies, Gremlins, and The Lost Boys.
The actor would find himself battling addiction and alleged to be assaulted as a child star along with his friend and fellow '80s actor Corey Haim, who would pass away in 2016. Feldman has also been in a variety of films and TV shows throughout the years.
Debbie Harry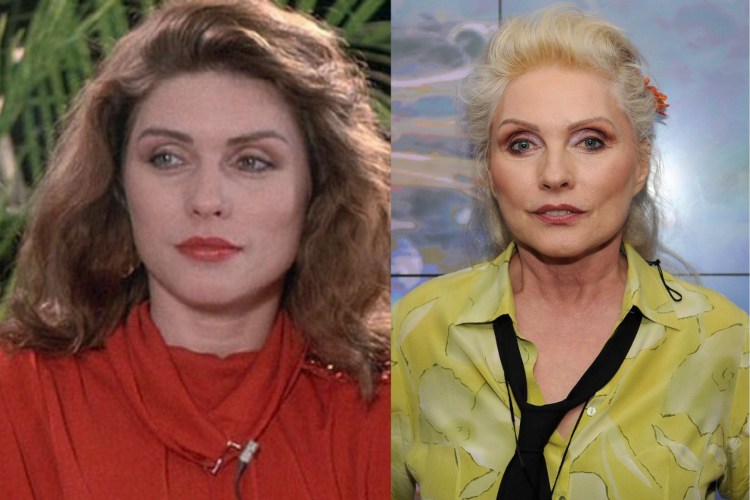 Debbie Harry didn't actually become a household name until she was 31. She became a huge name in the musical world, as the frontwoman for the band Blondie in 1976, with hits such as "Call Me" and "Heart of Glass."
After struggles with a heroin addiction, Harry actually developed a second career as an actress.  The singer spent a lot of on-screen time in films like Hairspray, Deuces Wild, Full Grown Men, and Elegy, and has been on television shows Saturday Night Live and RuPaul's Drag Race.
Alan Ruck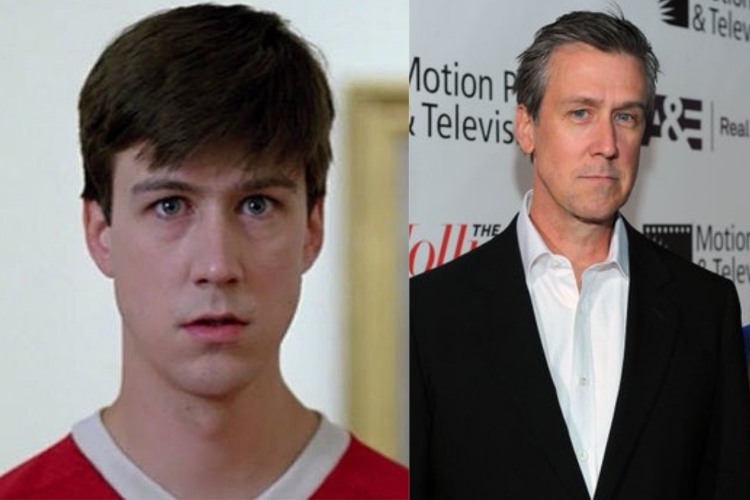 Alan Ruck has also seen success since playing Cameron, the hypochondriac best friend in Ferris Bueller's Day Off. He went on to star in the TV shows Spin City and Succession.
You may have seen him in smaller performances, as a guest star on the medical comedy Scrubs, as well as Young Guns II, Speed, and the Fox TV adaptation of The Exorcist.
Jerry Hall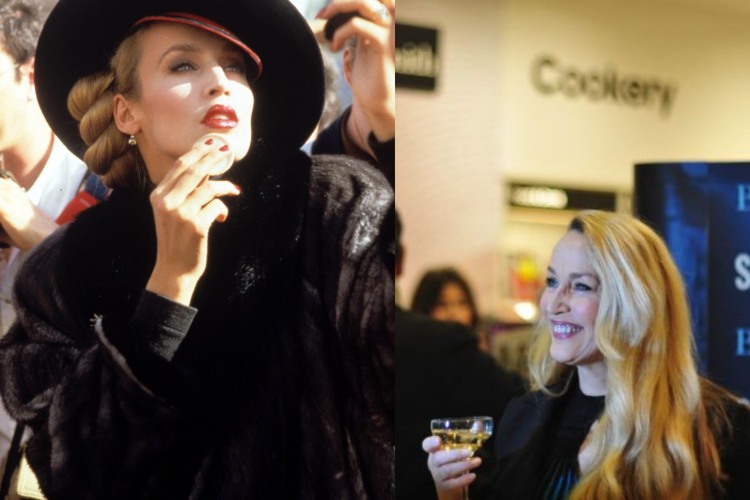 Jerry Hall was one of the most photographed models of all time in the 1980s. Her modeling career was launched after appearing on the cover of Roxy Music's album, Siren.
She has not appeared in many movies, aside from the films Urban Cowboy and Batman. Hall penned her autobiography Jerry Hall: My Life in Pictures in 2010.
Judge Reinhold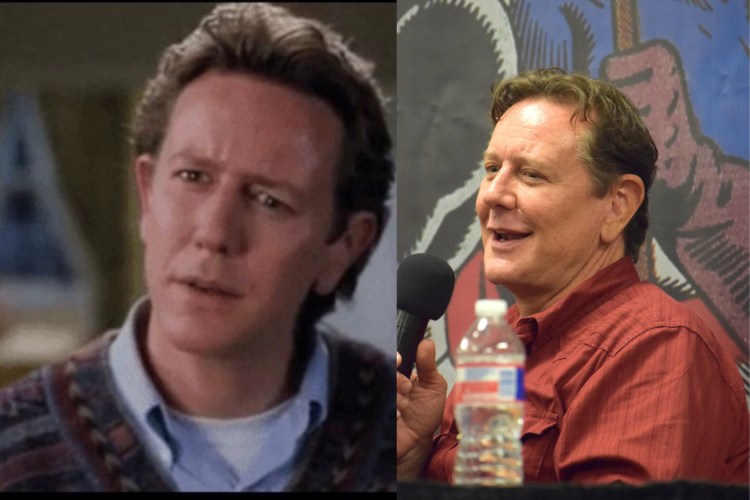 Much like Phoebe Cates, Judge Reinhold was also in Fast Times at Ridgemont High and Gremlins. 1984, the actor's career took off after playing one of the detectives opposite Eddie Murphy in the Beverly Hills Cop series.
His career went downhill after developing a reputation for throwing tantrums on set. He later won an Emmy award for his guest performance as the close-talker on Seinfeld.
Keren Woodward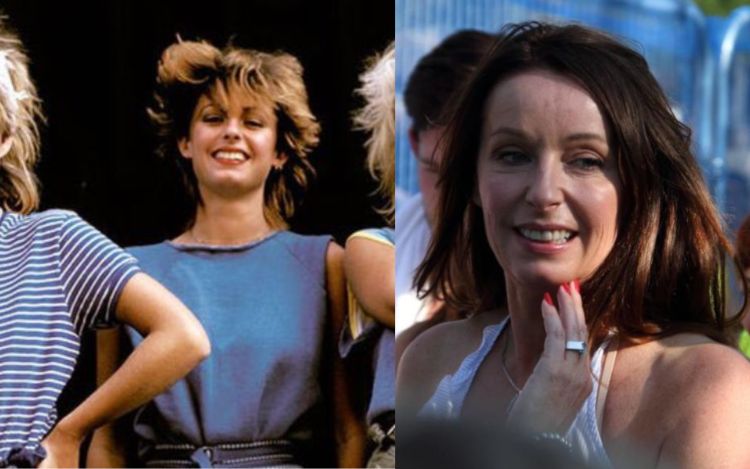 As the founder of the hit band Bananarama, Keren Woodward, along with Dallin and Fahey, released their first single titled "Aie a Mwana" in 1981.
The band created several hit tracks like "Venus", which made it to the UK top 10 hits and American charts in 1966. Woodward last performed with the band in August 2018.
Alyssa Milano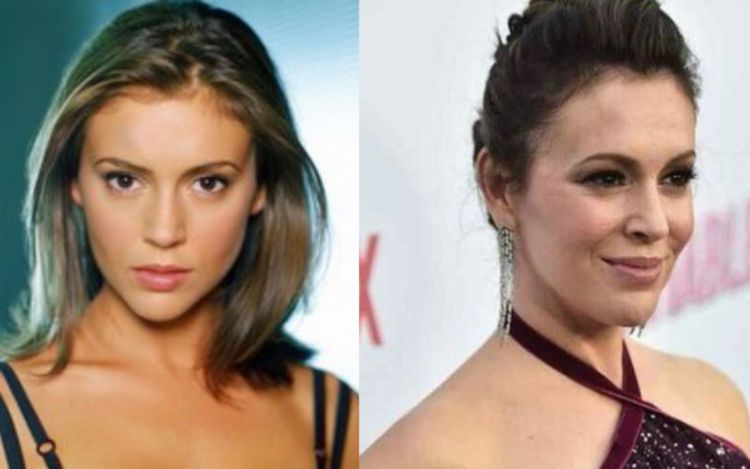 Alyssa Milano has been in a number of hit shows over the years, but her first brush with stardom was as a child star on the '80s TV sitcom, Who's The Boss? In the late '90s, she was on Melrose Place, before starring on the show Charmed.
She is still a working actress, in the last few years starring in the TV series Insatiable, and is set to appear in the mini-series The Now. But in more recent years, she has been more in the spotlight over her political stances and social activism.
Chuck Norris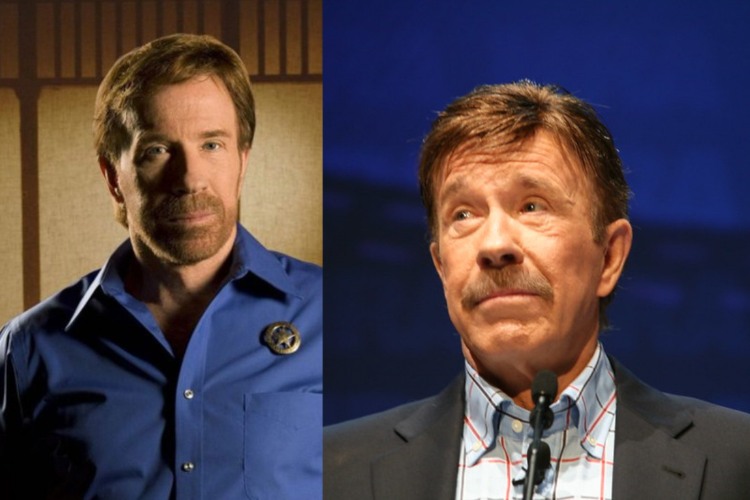 Chuck Norris was famous as a martial artist, before taking up the lead in funny, low-budget action movies. He drew success in movies like  A Force of One, The Delta Force, and Missing in Action. The actor is best known for his role in the TV series Walker, Texas Ranger, a show on morals and martial arts, as well as being the subject of a bunch of jokes about how tough he is.
When Norris stepped away from the spotlight a few years ago, we were all left in the dark about his plans for the future. However, after an interview with his reps, they mentioned that Chuck remains on his range in Texas where he has been with his family. He would most likely remain there keeping a low profile for the next few months, since he and his wife run a water company called CForce from their property in Texas after all. 
Justine Bateman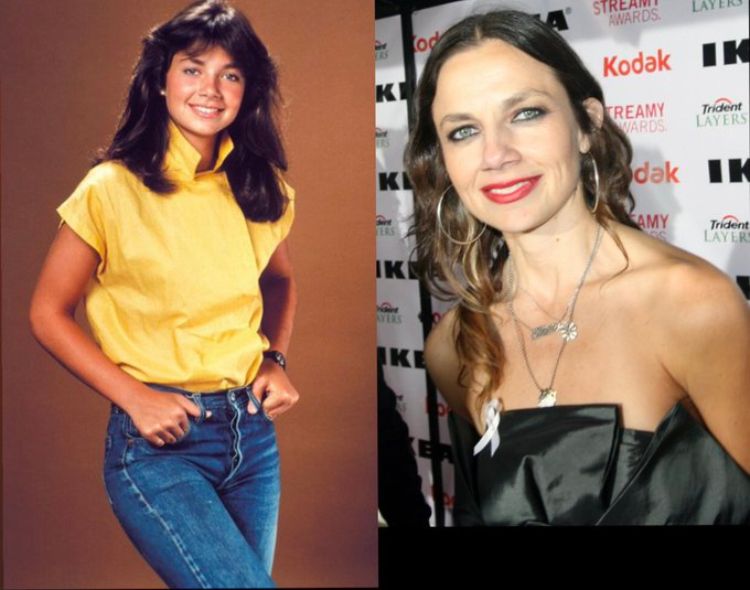 As a teen, Justine Bateman saw success after she was cast alongside Michael J. Fox in the popular sitcom Family Ties. In 1988, she starred in the movie Satisfaction with Julia Roberts, and ended up guest hosting Saturday Night Live that same year.
In the mid-'90s, she starred in the NBC sitcom called Men Behaving Badly, which only lasted one season. She turned to write, and actually directed, produced, and wrote the short Five Minutes, which was showcased at the Toronto International Film Festival in 2007, as well as her first feature-length film called Violet in 2021.
Kim Wilde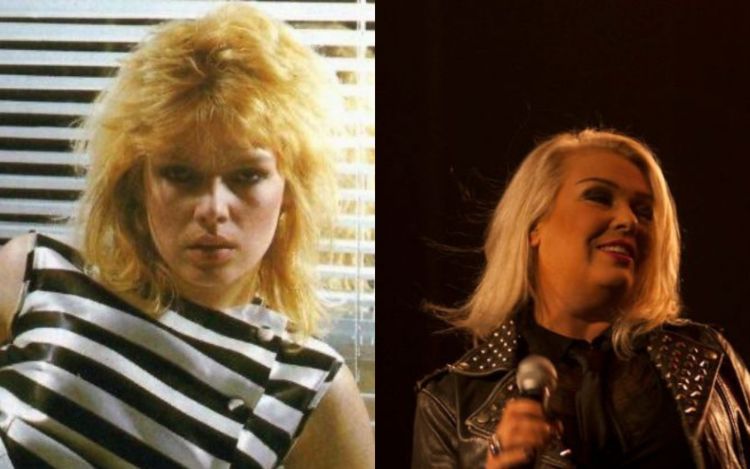 Kim Wilde saw success in the 1980s after she had the hit single, "Kids in America," which was released in 1981. She won the award in the UK for Best British Female solo artist in 1983.
She topped the US Billboard Hot 100 in 1987 with her recording of The Supremes' You Keep Me Hangin' On. Aside from music, she branched into an alternative career as a landscape gardener and has hosted gardening shows on the British networks BBC and Channel 4.
Elton  John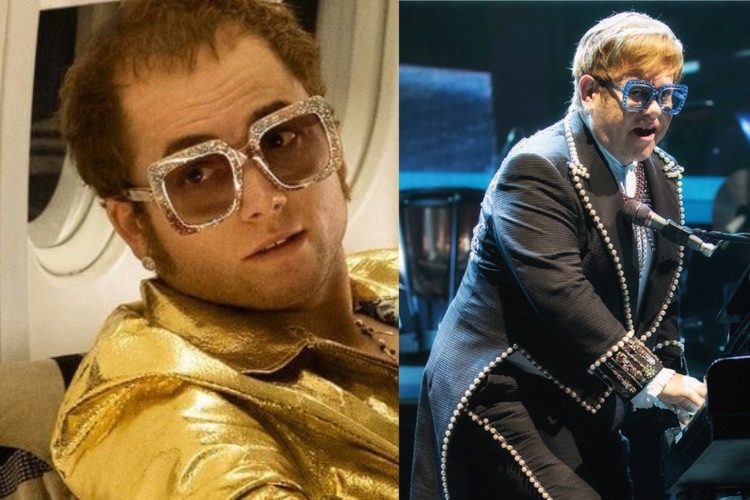 Reginald Kenneth Dwight probably would not have been as popular a musical sensation had he not changed his name to Elton John. His eye-catching outfits and hit songs such as "Bennie and the Jets," "Candle in the Wind," "Goodbye Yellow Brick Road," and "Your Song" were just some of the reasons he became a music icon.
John has been a legend for over fifty years, having sold over 300 million records and worked on 30 albums, making him one of the top best-selling artists of his time. In 2018, he announced that he was retiring, with his final performances set to be in 2023.
Bill Murray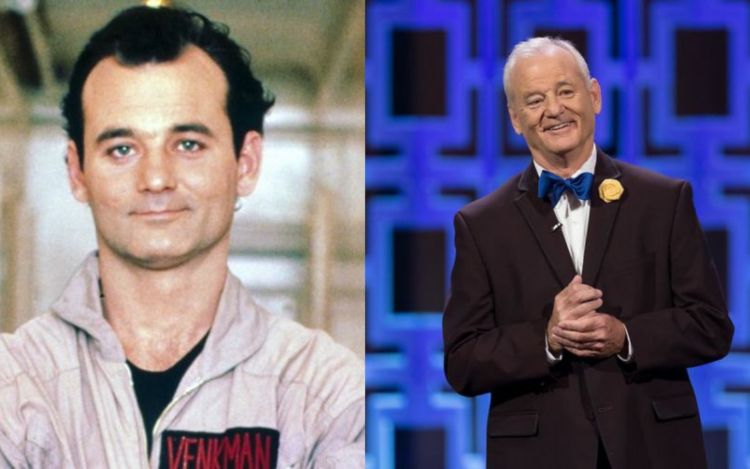 Another one from the early SNL cast, the weekly national exposure had Bill Murray shot to success. His signature, the silly comedic style was legendary in Caddyshack,  as well as Groundhog Day and Stripes.
While Murray has played himself in Space Jam and Zombieland, and John Bosley in the early 2000s installment of Charlie's Angels. More recently, Bill Murray has become famous for some of his real-world antics almost as much as his acting career.
Jane Wiedlin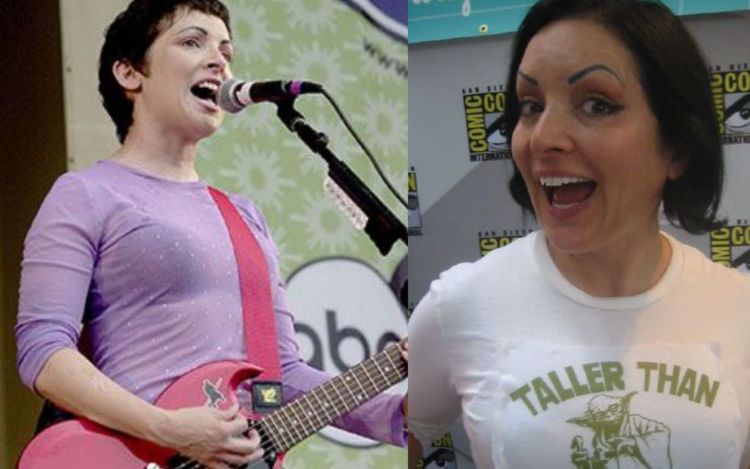 As the backup singer and drummer of The Go-Gos, Wiedlin is known for her work in the all-female band, whose hit song was "Vacation." She saw success as a solo artist in the '80s and has released a few albums in the years that followed.
As an actress, she has made recurring appearances on TV shows like Frasier and Spyder Games. Wiedlin is also known as an animal rights activist for several years with the controversial organization PETA.
Ralph Macchio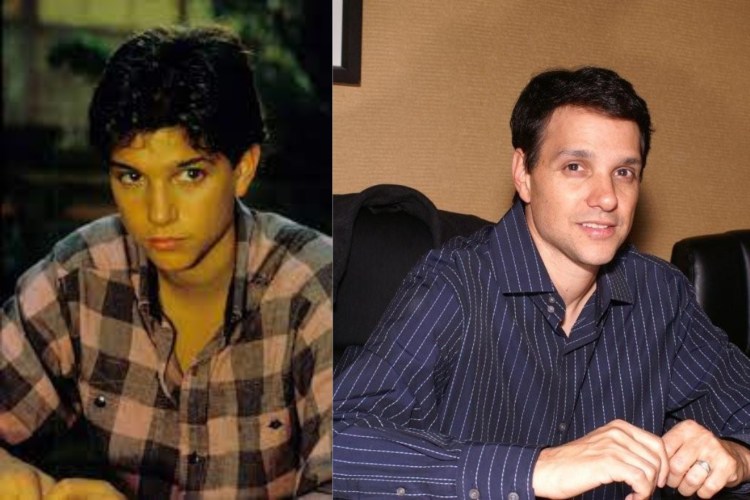 While The Outsiders helped gain Ralph Macchio success status, he became a household name for his role as Daniel in The Karate Kid. The first 3 installments garnered $256 million worldwide in the 1980s.
He later appeared in smaller films as a supporting actor and played a recurring role on the mid-2000s show Ugly Betty. More recently, Netflix has produced a series based on The Karate Kid with the very popular show Cobra Kai where Macchio has reprised his role as Daniel LaRusso.
Lori Singer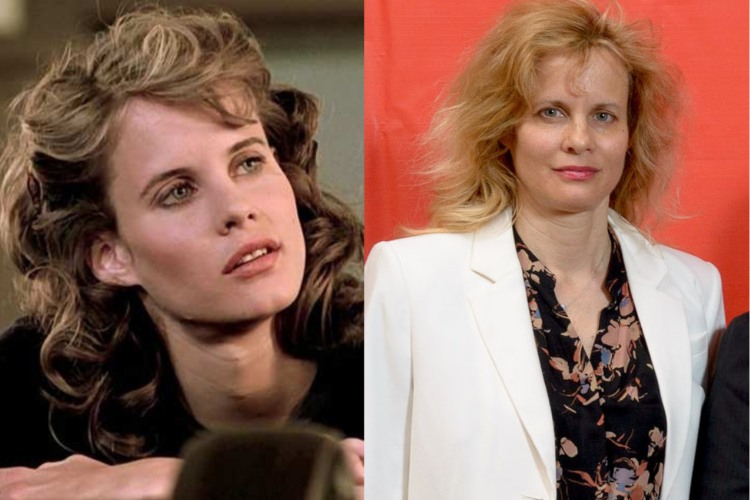 Much like Jennifer Grey's character as a rebel in Dirty Dancing, Lori Singer's portrayal of a preacher's daughter in Footloose, made her performance and dancing almost as noteworthy as Kevin Bacon's. Singer actually beat Madonna for the part in the movie.
She was in the short-lived series VR.5 in 1995 and was listed as one of People magazine's "Most Beautiful People" that same year. Singer actually left the acting world for a while to focus on her first passion, playing the cello, before appearing in 2011 as a guest star on Law & Order: Special Victims Unit.
Rob Lowe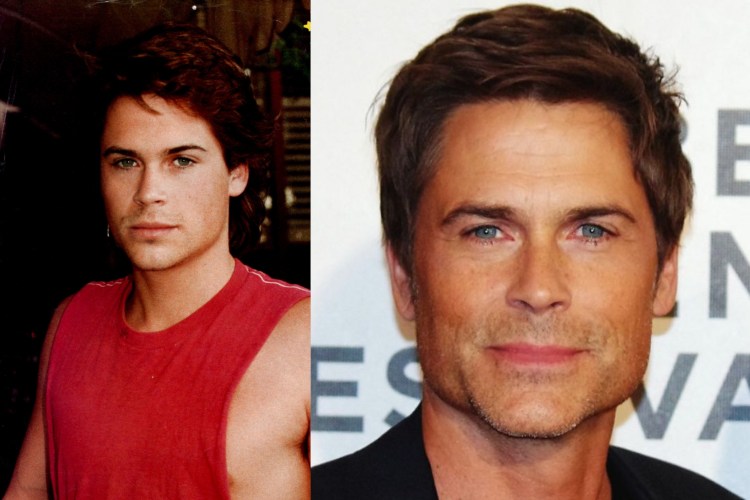 Rob Lowe was one of the bigger names in the '80s, starring in the famous films St. Elmo's Fire and The Outsiders. In 1988, he was the subject of controversy as a leaked videotape surfaced of him with two women, one of which was a minor at the time.
Despite the negative attention, he was able to continue receiving roles for the past few decades, most notably as the intelligent Sam Seaborn on The West Wing and as the health-conscious Chris Traeger on Parks and Recreation. He's currently among the cast of 9-1-1: Lone Star.
Tracey Gold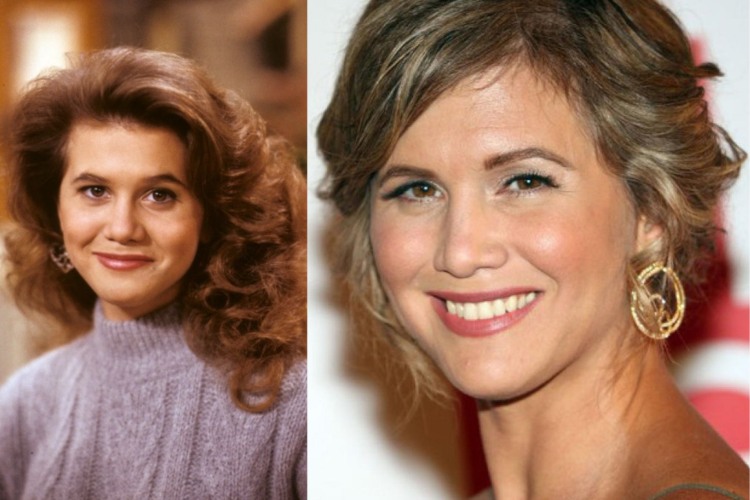 Tracey Gold who most people know for playing the role of Carol Seaver on the hit show, Growing Pains, was not initially cast. Only once the original actress did not test well with audiences did Gold get the part that she would hold for the show's run of seven seasons.
Gold famously was outed for battling anorexia, something she was diagnosed with at the age of eleven. She starred in a TV movie called For The Love of Nancy, about a woman struggling with anorexia. Today, she continues to work as an actress, while often holding speaking engagements warning young women about eating disorders.
Jeff Cohen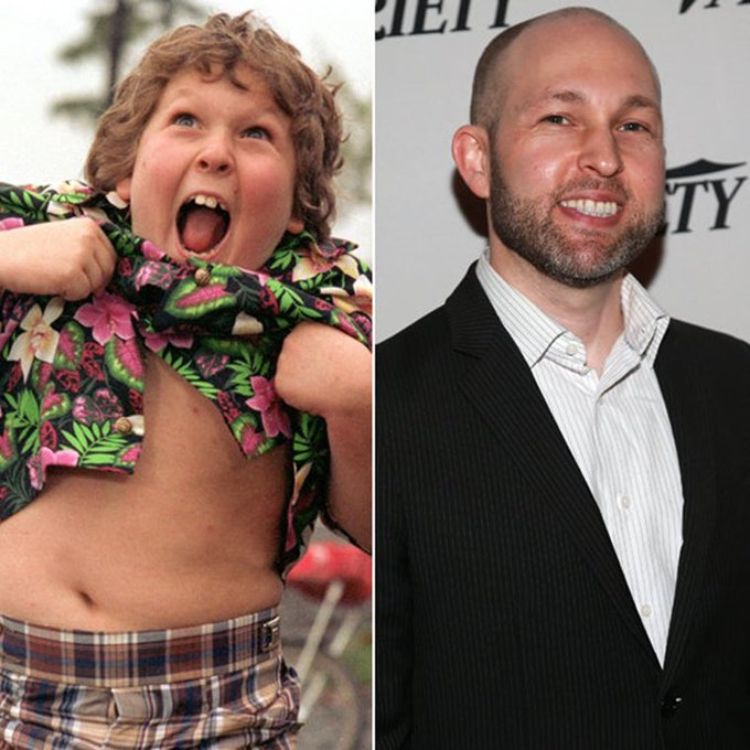 One of the most beloved films of the 1980s was Richard Donner's children's adventure movie The Goonies. One of the reasons it's so beloved is because of actor Jeff Cohen, who played the character of Chunk.
While he hasn't acted since his last movie, Perfect Harmony, in 1991, he does say that every role he played as a child had him wearing a Hawaiian shirt or plaid pants. Today he's an attorney at his own practice, Cohen & Gardner, LLP.
Nancy McKeon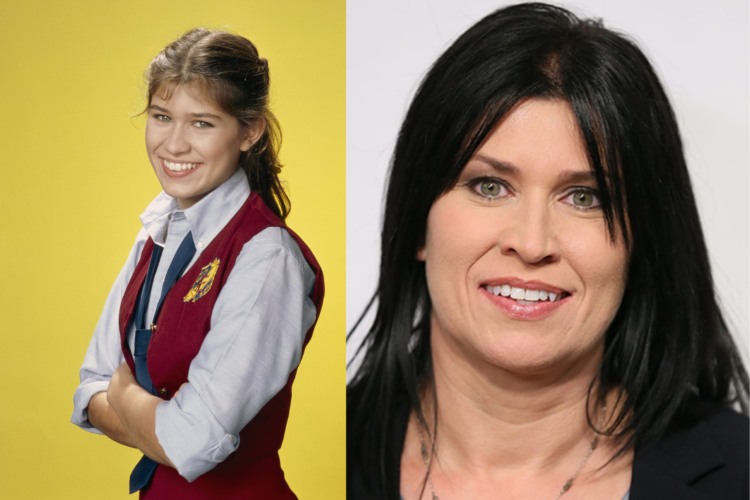 Nancy McKeon, you will likely know best for her role as Jo Polniaczek on The Facts of Life. She also starred in several episodes of the shows The Secret Storm and Another World. She also auditioned for the part of Monica on Friends before losing out to Courteney Cox.
She starred in numerous made-for-TV movies throughout the 1980s and 1990s. In the early 2000s, she played inspector Jinny Exstead in the Lifetime police drama The Division.
Val Kilmer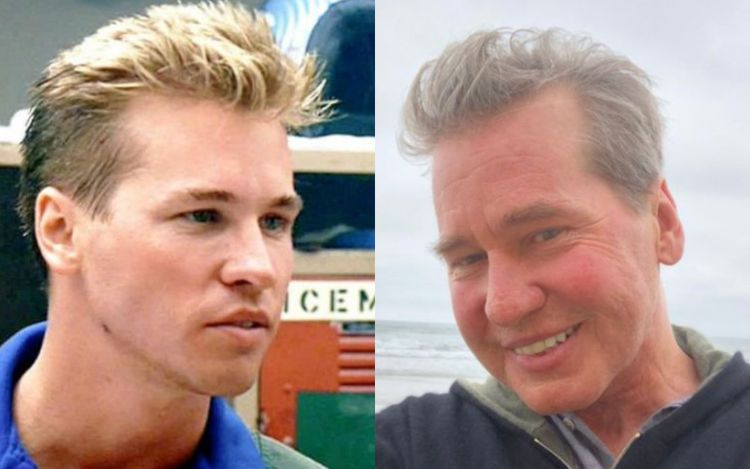 Val Kilmer never quite made it to the A-list status in Hollywood, so he was on the track to success with memorable performances in the '80s hits Top Gun and Willow. In the '90s, he filled in as Batman after Michael Keaton stepped down in Batman Forever and was the voice of Moses and God in the Dreamworks animated hit The Prince of Egypt.
In 2017, it was revealed that Kilmer had gone through a two-year battle with throat cancer, and had gone through two tracheotomies, which has permanently affected his ability to speak. In 2021, a documentary called Val about the actor's life was released with tons of footage about being a Hollywood actor.
Erika Eleniak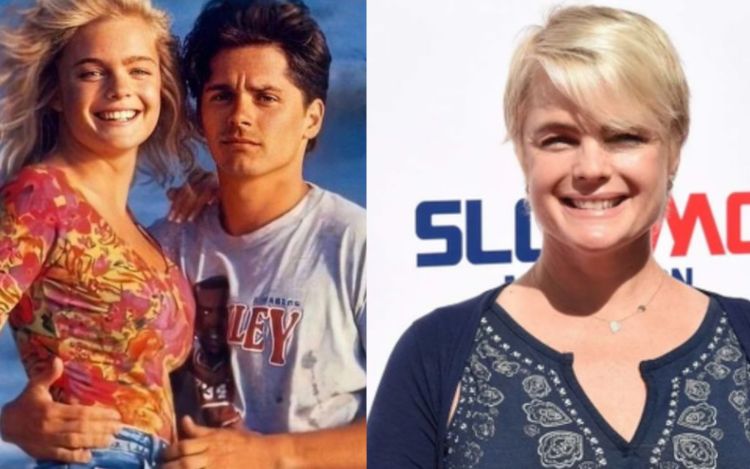 Erika Eleniak was a former Playboy Playmate and model, who gained fame as one of the gorgeous lifeguards on the hit show Baywatch. She made her film debut in a short appearance in the '80s megahit  E.T.: The Extra-Terrestrial.
In 1989, that same year that she was cast on Baywatch, she also had a recurring role on the popular sitcom Charles in Charge. She acted in several independent films in the '90s and early 2000s and appeared on the reality TV show The Real Gilligan's Island in 2005.
Aileen Quinn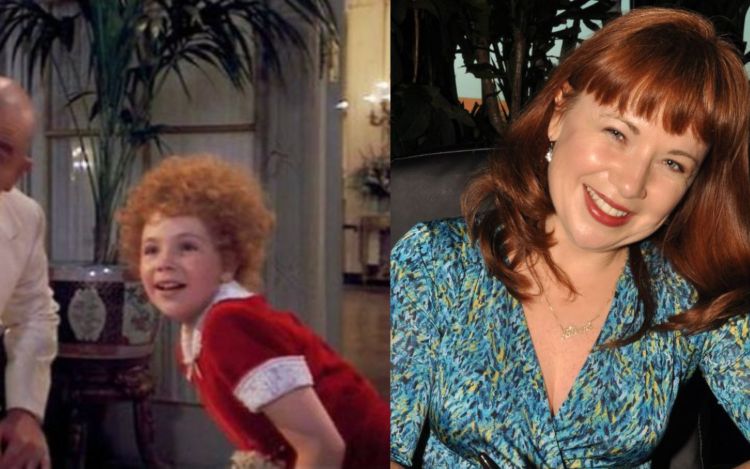 Aileen Quinn is known for playing the eponymous orphan Annie Warbucks in the movie Annie. Beyond that iconic role, she didn't appear in much else throughout the years.  In the 2000s, Quinn hosted a show called Generation Gap to help kids how resolve conflicts.
She now works as a theater professor at Monmouth University in New Jersey. The former actress is also the lead in an LA-based band called Aileen Quinn and The Leapin' Lizards.
Thomas F. Wilson
Thomas F. Wilson is one of those actors that everyone knows by face, but probably not by name. He famously played the antagonist Biff in the Back to the Future movies, cementing him in '80s pop culture notoriety.
He also was cast as Coach Ben Fredericks in the short-lived high school comedy Freaks & Geeks. He has voiced several characters on the show SpongeBob Squarepants, as well as the film versions of the series.
Phoebe Cates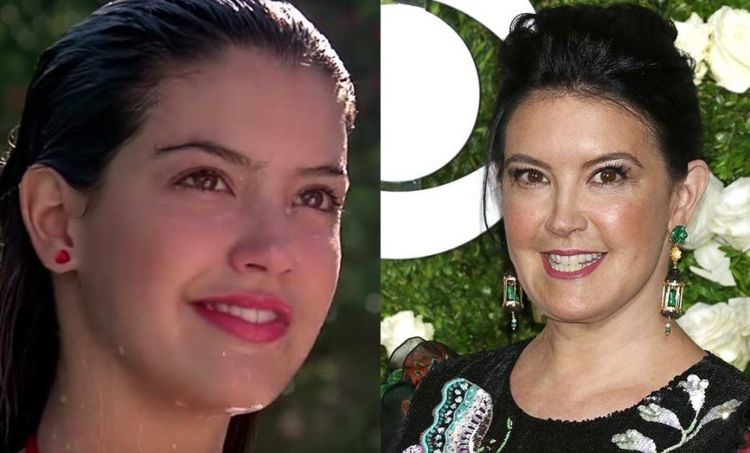 If Phoebe Cates had just played the role of Linda Barrett for Fast Times at Ridgemont High, that alone would have made her an '80s icon. Her appearance in the film definitely gave fans of the classic teen comedy something to remember, even as she was only 17 while being cast.
She later went on to act in other notable titles like Heart of Dixie, Gremlins (and its sequel), Bright Lights, and Big City. She actually quit acting to focus on being a mom and now owns the Blue Tree boutique on Madison Avenue in New York.
Rick Astley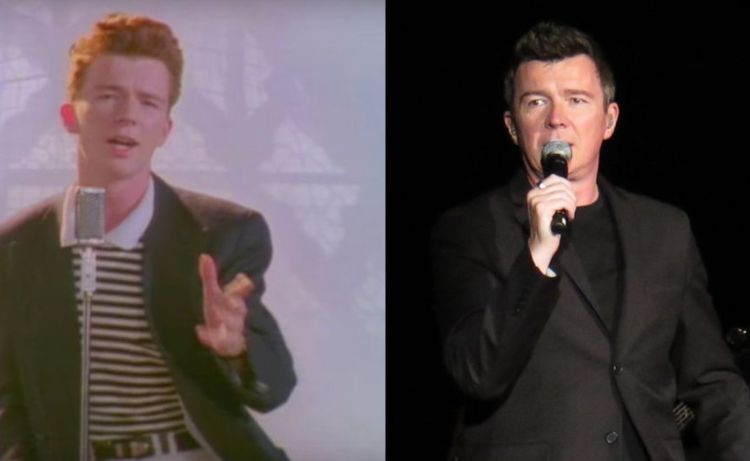 After covering the hit song, "Never Gonna Give You Up," Rick Astley went on to win the award for Best British Single. He took a sabbatical from 1993-2000, after which he made a comeback with the album, Keep It Turned On.
Astley released a recent single in 2021, called "Unwanted." Astley has become inadvertently become ultra-famous on the Internet, as people would send others a link to a video with an intriguing title, only for it the video to be "Never Gonna Give You Up." It's known as being rick-rolled and has happened to many.
Samantha Fox
Samantha Fox is someone from the 1980s you may not quite recall all that well. The singer and songwriter released the single "Touch Me (I Want Your Body)," which made it to the number-one spot in 17 countries.
Fox has appeared in several on-screen shows such as I'm a Celebrity…Get Me Out of Here and Celebrity Wife Swap. She publicly admitted to being in love with her manager Myra Stratton, who tragically died of cancer in 2016.
Ally Sheedy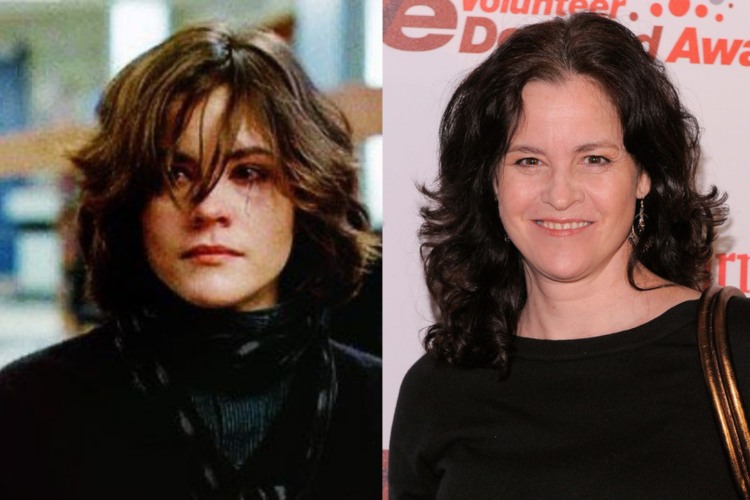 Before she was cast in The Breakfast Club, Ally Sheedy turned heads when she debuted in the '80s movie Bad Boys. Unlike the rest of her costars from The Breakfast Club, Sheedy seemed to never make it more into the Hollywood mainstream.
At one point, the actress had to check herself into rehab for her addiction to the sleeping pill Halcion. She played a heroin addict in High Art, which drew success for her performance.
John Cusack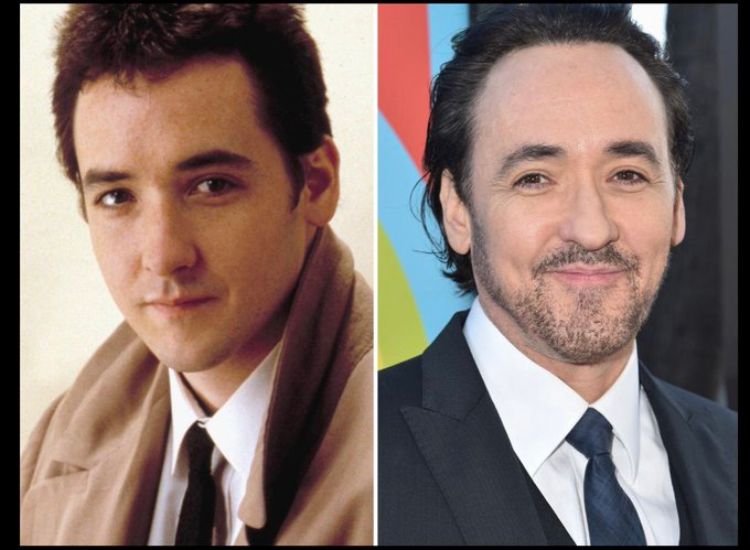 John Cusack is a pretty established actor in Hollywood at this point. But the actor caught his big breaks in the '80s with memorable performances in Sixteen Candles, Better Off Dead, and Say Anything.
Since that decade he has been in a long list of movies from Identity, Con Air, High Fidelity, Grosse Pointe Blank, and Eight Men Out. One of these standout roles is in the very distinctive Being John Malkovich. Aside from acting, he's been known to be an active political activist, having written for The Huffington Post between 2005 and 2009.
Chevy Chase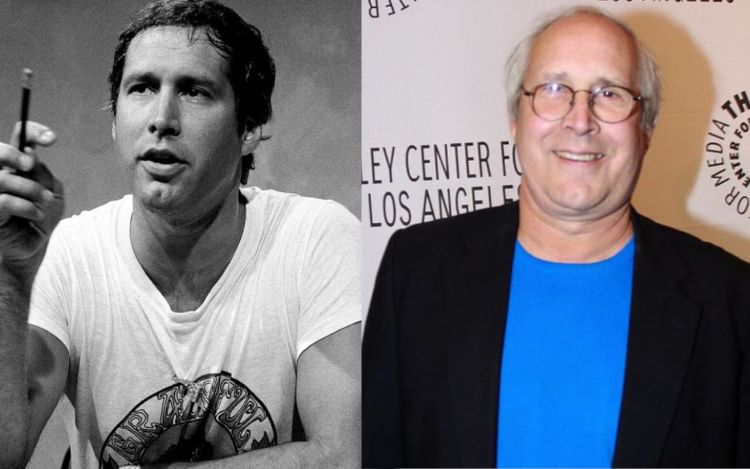 Chevy Chase was one of the original cast members of Saturday Night Live. He also starred in plenty of famous movies from the decade, including the National Lampoon's Vacation movies, Fletch, and one of the most popular comedies of all time, Caddyshack.
Chase has always been known to be difficult to work with on set. Despite his personal shortcomings, Chase has enormous comedic talent. His most recent regular appearance on television was on the cult-hit show Community.
Candice Bergen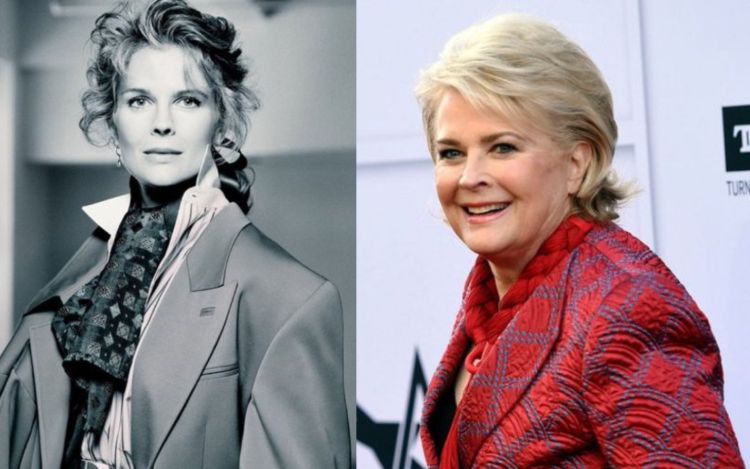 Candice Bergen is probably best known for playing the titular role in the sitcom Murphy Brown. The show ran for 10 years and released 247 episodes.
Bergen also was cast as the quick-witted Shirley Schmidt opposite James Spader and William Shatner on David E. Kelley's Boston Legal, which lasted 5 seasons. A reboot of Murphy Brown was made in 2020, though after extremely poor ratings, it was canceled after just one season.
Dan Aykroyd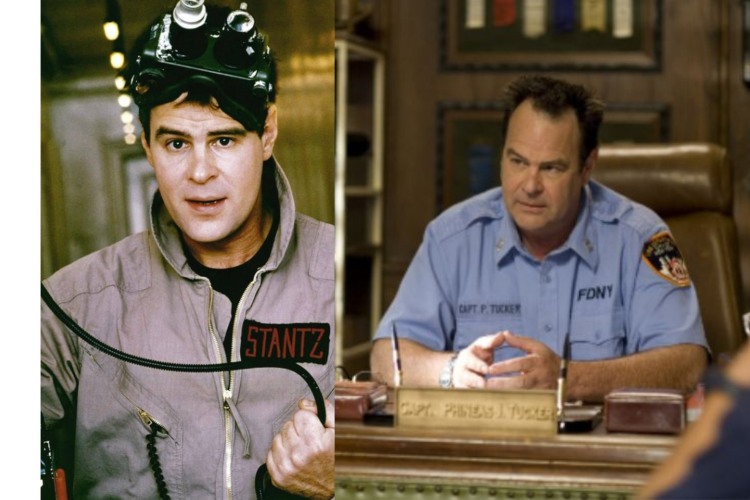 Dan Aykroyd is another original cast member of Saturday Night Live who went on to fame. He took his popular SNL sketch of the Blues Brothers, and turned it into an '80s classic comedy, starring John Belushi.
He became even more famous starring in the classic and hugely popular Ghostbusters films. He is now the co-founder of Crystal Head Vodka, a successful startup that hit $55 million in sales in just the first three years.
Lisa Bonet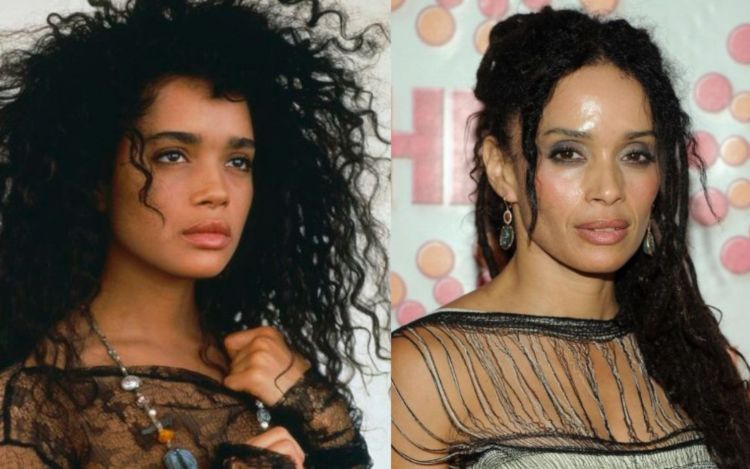 Lisa Bonet is best known for her on-screen appearance in NBC's The Cosby Show as well as the spinoff A Different World. Bonet revealed that she was pregnant after one season of A Different World, and according to Bonet's ex-husband, musician Lenny Kravitz, Bonet was fired from the show.
She has not been a real Hollywood mainstay, only having guest stints on shows like New Girl and Ray Donovan. She is currently married to Jason Mamoa and has a daughter Zoe Kravitz, who is also an actress.
Fred Savage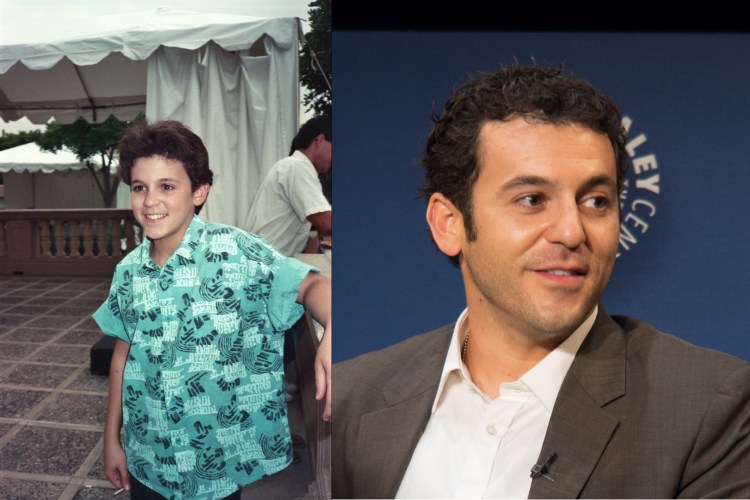 Fred Savage has a special place in the hearts of those who grew up in the '80s as his portrayal of Kevin Arnold in The Wonder Years perfectly encapsulated the nostalgia we feel for childhood. Aside from his memorable portrayal in the show, he also was famous for starring in the cult classic The Princess Bride.
These days, Savage mostly produces and directs while appearing in smaller roles and cameos. Savage has directed and produced several episodes of the popular comedies, It's Always in Sunny Philadelphia and Modern Family.
Josh Brolin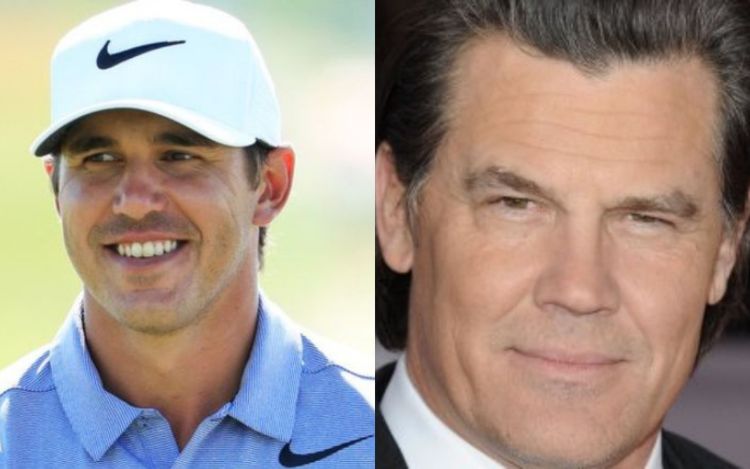 Some of the people on this list peaked in the 1980s, while Josh Brolin is someone whose career only got brighter after that point. He worked on a few television shows like The Young Riders and Private Eye but didn't get much attention aside from his role in the classic movie The Goonies.
Throughout the next few decades, his star would keep rising, being cast in a variety of different roles of multiple genres. He starred in the Oscar-winning movies Milk and No Country For Old Men. He has more recently played the main villain, with an imposing performance as Thanos in The Avengers and Marvel movies.
Julie Brown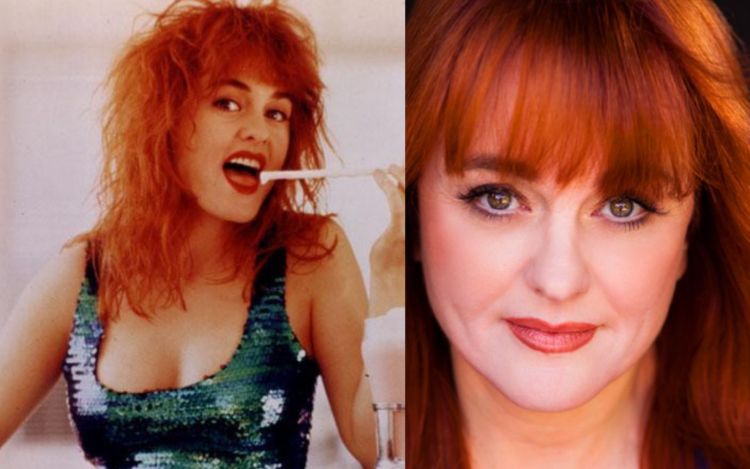 Lily Tomlin cast Julie Brown for The Incredible Shrinking Woman after seeing her perform in a nightclub, giving Brown her first real big break. Brown then had more frequent appearances on TV, on shows like Laverne and Shirley, Newhart, and The Jeffersons.
She became well-known for parody songs, with her albums Goddess in Progress and Trapped in the Body of A White Girl, as well as writing and producing parody films such as Earth Girls Are Easy and Attack of the 5 Ft. 2 In. Women. In the 2010s, she appeared on episodes of The Middle and RuPaul's Drag Race.
Crispin Glover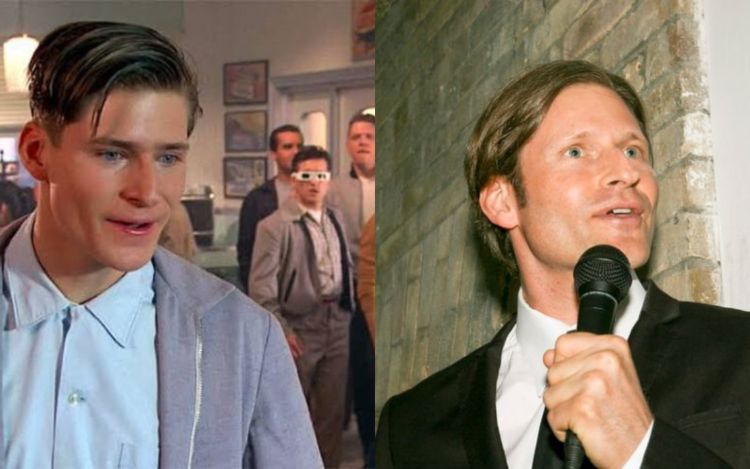 Crispin Glover is another actor from the '80s who was also famous for his portrayal in Back to the Future, playing Marty McFly's father. Glover can also be seen in Charlie's Angels, The Doors, and Willard, and he played the role of Fifi in the Open Season series.
Glover started his own company, Volcanic Eruptions, through which he now publishes his books and handles film production.
Joyce Hyser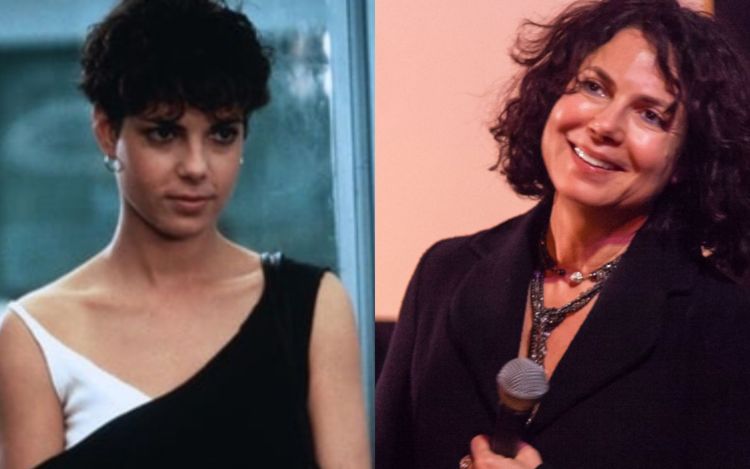 Joyce Hyser you may remember from the 1985 teen comedy Just One Of The Guys, which was loosely inspired by Shakespeare's play Twelfth Night. The movie wasn't a commercial success, though it has seen a bit of a cult following since then.
Hyser was in a few other notable '80s movies such as This Is Spinal Tap and Staying Alive, as well as a few episodes of the legal drama L.A. Law. Other than a guest appearance on CSI: Crime Scene Investigation in 2011, she had shifted gears now, working as a philanthropist for the Harold Robinson Foundation for underprivileged children.
Gedde Watanabe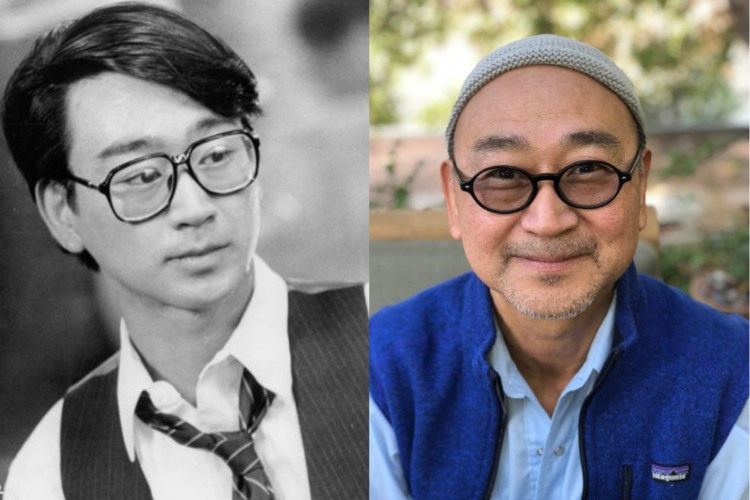 Gedde Watanabe is probably best known for his portrayal as Long Duk Dong in the '80s classic Sixteen Candles. Besides doing voiceover work for TV shows such as Rugrats and Batman Beyond, he also was the voice of the character Ling in the animated Disney movie, Mulan.
Watanabe went on to have a more substantial role as a nurse on the medical show ER in the late '90s and early 2000s. Additionally, he has appeared on the sitcom Modern Family and the film 47 Ronin.
Drew Barrymore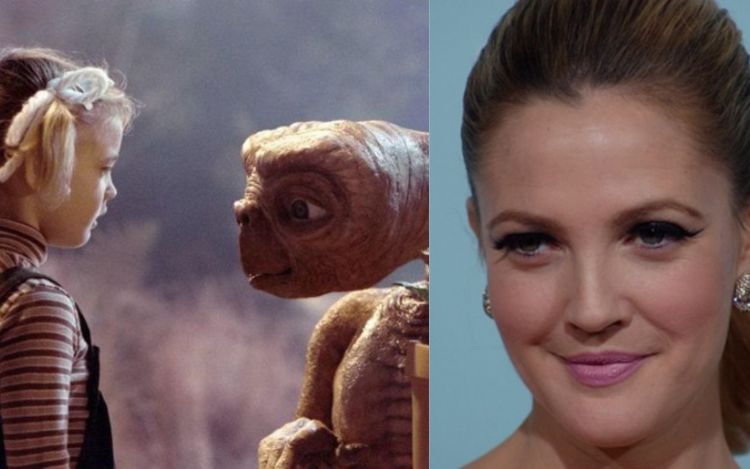 Child actor turned-star Drew Barrymore was already starring in commercials at the age of 11. She rose to the official child star status after her performance in Steven Spielberg's epic hit E.T.: The Extra-Terrestrial.
Since her youthful beginnings in acting and subsequent issues with drugs, as well as rehabilitation, she has been in tons of movies, such as Scream, Charlie's Angels, The Wedding Singer, 50 First Dates, and Fever Pitch. On an indefinite leave from acting, she is now the host of The Drew Barrymore Show.
Tom Cruise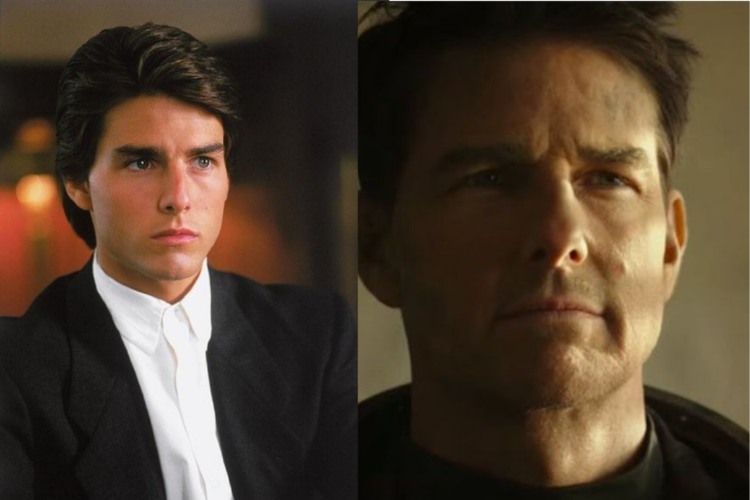 Tom Cruise wasn't always the megastar that he is today. Risky Business was what introduced Tom Cruise to the world, and from there he took Hollywood by storm, appearing in Top Gun, The Color of Money, Cocktail, and Rain Man all over the span of a few years.
To date, he has been in over 40 movies and has been divorced three times after being married to notable Hollywood actresses Minnie Driver, Nicole Kidman, and Katie Holmes.  Cruise is also known as a staunch advocate of the Church of Scientology and its programs.
Mickey Rourke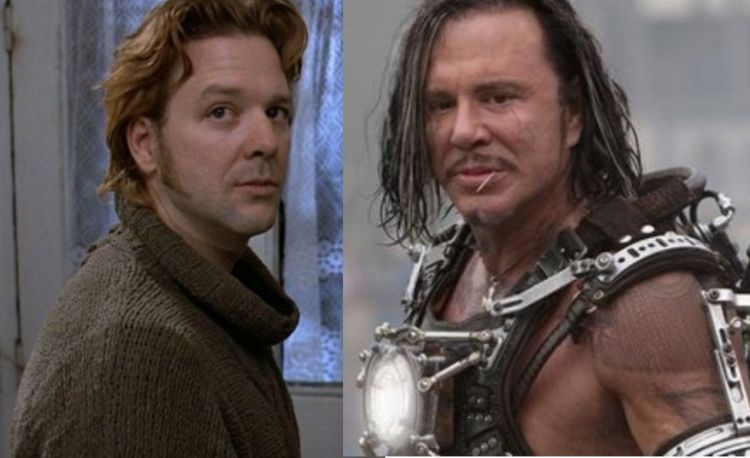 Mickey Rourke starred in tons of movies in the '80s, most notably, The Pope of Greenwich Village, Barfly, Rumble Fish, 9½ Weeks, and Angel Heart. Rourke's acting career eventually became overshadowed by his personal life, as he became difficult to work with.
After turning down roles in several would-be hit films of the '80s, such as 48 Hrs., Platoon, Top Gun, Beverly Hills Cop, and Rain Man, his career stalled for a while until in 2008, he nearly won an Oscar for his role in the movie The Wrestler.
Robert Romanus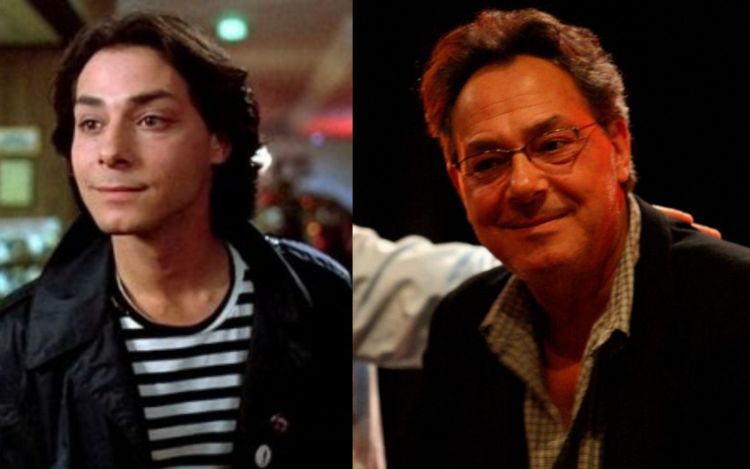 Robert Romanus is another one of those actors whose name will elude you, but you may remember him for one or two roles. Like many others from the 1980s, his best-known appearance is in the comedy Fast Times at Ridgemont High, as well as on the show The Facts Of Life.
Since then, he hasn't had a stellar career, appearing in not much more than the long-running soap operas The Young and the Restless and Days of Our Lives.
Kevin Bacon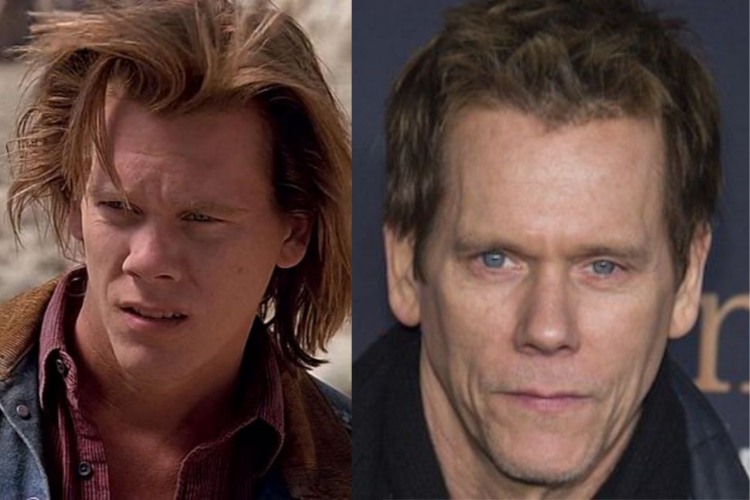 Kevin Bacon turned heads after showing off his famous dance moves in the movie Footloose in 1984. His very first acting role was in the classic comedy Animal House. Since that time, he has become an extremely recognizable name in Hollywood, appearing in many hit movies throughout the years such as Mystic River, Apollo 13, and A Few Good Men.
In 1994, Bacon claimed he has worked with everyone in Hollywood or someone who's worked with them. This prompted the creation of a game where people try to connect different actors through their movie roles, now called Six Degrees of Kevin Bacon.
Elisabeth Shue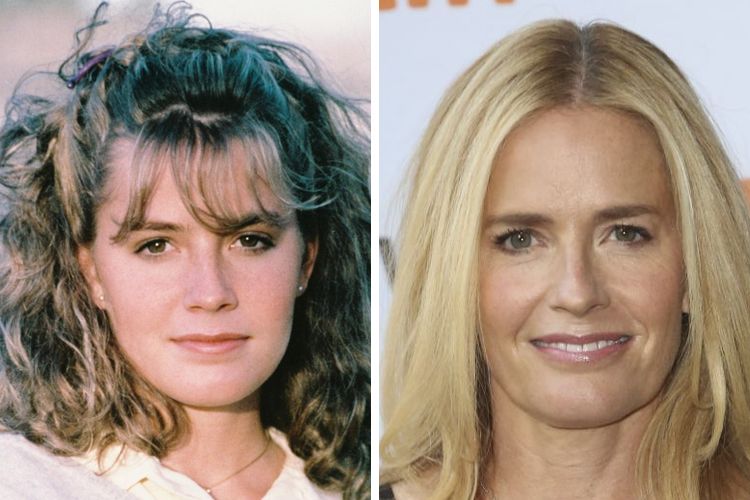 Elizabeth Shue is widely known for her performances onscreen in some '80s classics such as The Karate Kid, Cocktail, Back to the Future Part II, Death Wish, and Cobra Kai.
From 2012 to 2015, the actress was a prominent star on CSI: Crime Scene Investigation. She also plays the conniving Madelyn in The Boys, the popular Amazon Prime original series. She reprised her role as Ali Mills from The Karate Kid for one episode of the Netflix series Cobra Kai.
Robert Hays
Robert Hays' first movie, Airplane!, is considered by some to be one of the funniest comedies of all time, ushering in an era of '80s slapstick comedies. Starring as the lead Ted Striker, he excellently played the straight man in the uproarious, ridiculous film.
He's acted in varying films, such as Homeward Bound: The Incredible Journey, Superhero Movie, and Sharknado 2: The Second One. He also guest starred on That '70s Show, as Hyde's estranged father bud, but hasn't seen a ton of mainstream acting roles throughout the years.
Raquel Welch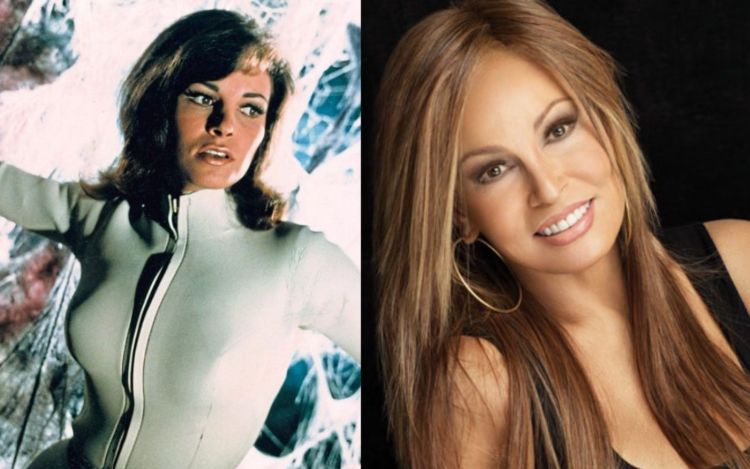 Raquel Welch is extremely famous for her appearance in the film One Million B.C., becoming such a known sex symbol that a poster of her is even a major plot point in the '90s film The Shawshank Redemption. Before her brief break away from acting, the actress won a Golden Globe Award for her performance in The Three Musketeers.
While Welch has starred in movies throughout the decades, she is also famous for aging incredibly well, especially for someone in her 80s. On the 16th of February 2023, Welch passed away peacefully at her home in Los Angeles after a brief illness, according to his son. She leaves behind her son, Damon Welch, and daughter Latanne "Tahnee" Welch, who is also an actress.
Michael Winslow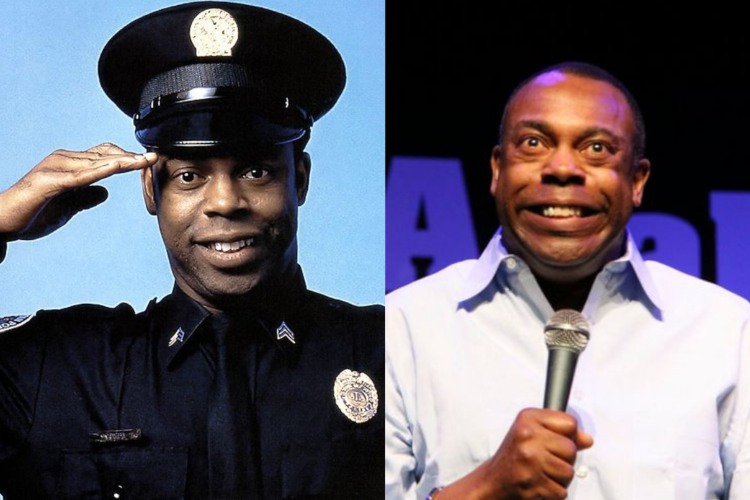 Known for his uncanny ability to produce strange yet realistic sounds, Michael Winslow says that as an only child, he had a lot of time on his hands to develop this talent. His skills to produce sound effects earned him the moniker, "The Man of 10,000 Sound Effects."
His extremely specific skillset helped make him a hit in the '80s comedies Spaceballs, as well as the Police Academy franchise. He has worked as a standup comedian and in 2021, auditioned for America's Got Talent, but was eliminated during the semifinals.
Daphne Zuniga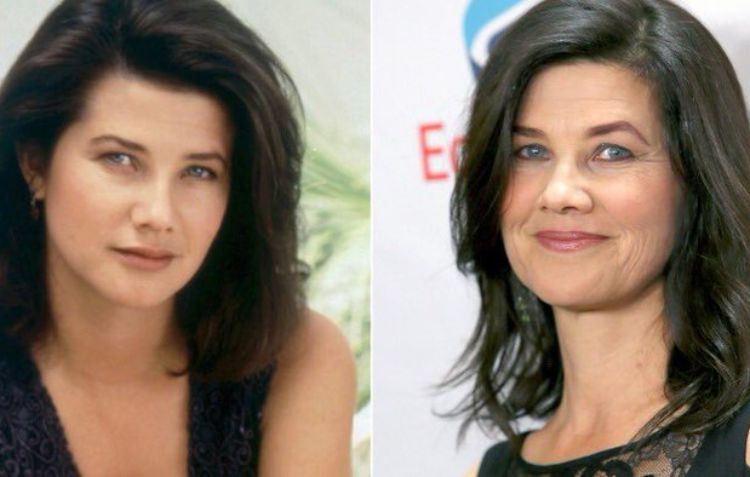 Daphne Zuniga appeared in a couple of slasher films in the 1980s before starring in Rob Reiner's The Sure Thing opposite John Cusack in 1985. She also played Princess Vespa in Mel Brooks' Star Wars parody movie Spaceballs.
She gained major exposure playing the role of Jo Reynolds on the hit '90s drama Melrose Place. Since the mid-2000s, she has been an active environmentalist, working with the Waterkeeper Alliance and the Natural Resources Defense Council.
Peter Billingsley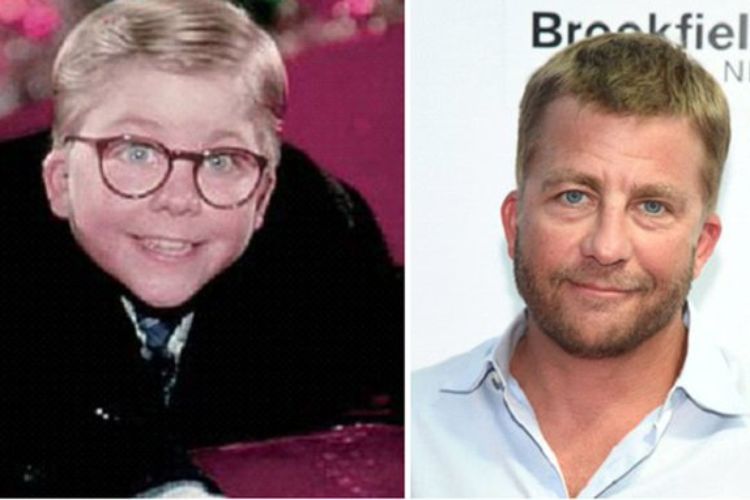 Peter Billingsley gave a timeless performance in the 1983 holiday classic A Christmas Story. The role of Ralphie Parker in the film, as well as a series of Hershey's chocolate commercials quickly made Billingsley a recognizable face.
In the 2000s, he turned to more of a producer role. In 2001, he received an Emmy nomination for his work on the show Dinner For Five and later served as the executive producer on the 2006 film The Break-Up, featuring Vince Vaughn and Jennifer Aniston.
George Michael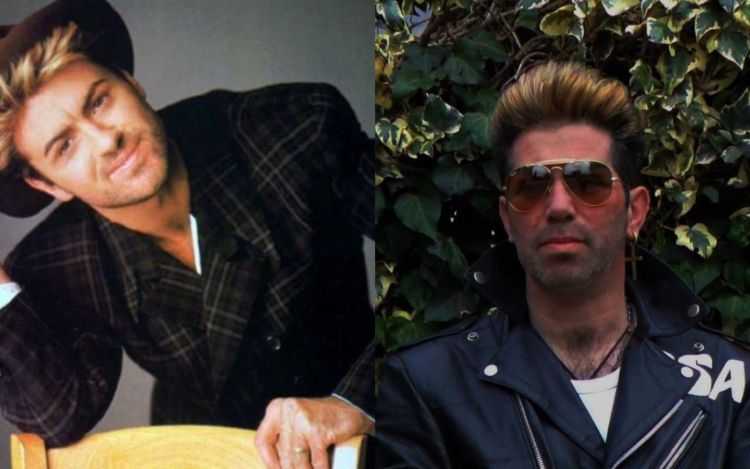 As a creative genius in songwriting and record production, George Michael shot to fame as a member of the band Wham! before launching a solo career. Two albums, Fantastic and Make It Big, made it to number 1 on the UK Albums Chart and US Billboard 200.
Michael's personal life often made it into headlines, specifically his 1998 arrest for public lewdness, after which he announced that he was gay. In 2006 and 2008, and in 2010, he drove his car while under the influence into a storefront. He died in 2016 from several health complications.
Demi Moore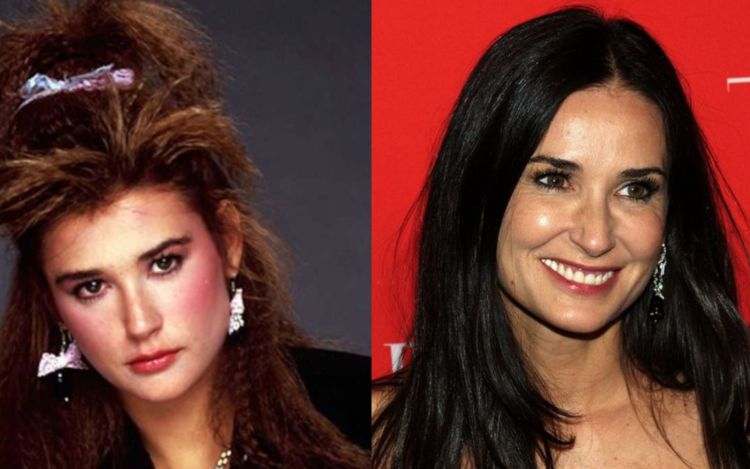 Demi Moore quit school at the age of 16 to become a model. By 19, she was a regular on the soap opera General Hospital and was later cast in the movie St. Elmo's Fire and the romantic comedy About Last Night.
She's starred in tons of notable films since the 1980s such as Indecent Proposal, G.I. Jane, A Few Good Men, and Charlie's Angels. She is likely best known for her role opposite Patrick Swayze in the movie Ghost.
Patrick Dempsey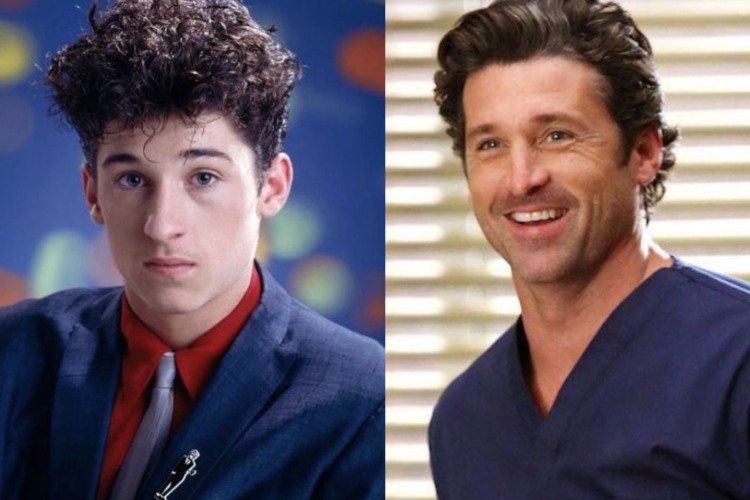 Before starring in Grey's Anatomy as the doe-eyed heartthrob Derek "McDreamy" Shepherd, Patrick Dempsey won the hearts of many women for his roles in the movies Can't Buy Me Love, and Lover Boy.
Dempsey was on the aforementioned medical drama Grey's Anatomy for 11 seasons. He also went on to perform in some recognizable films, such as Maid of Honor, Transformers, and Valentine's Day.
Matt Dillon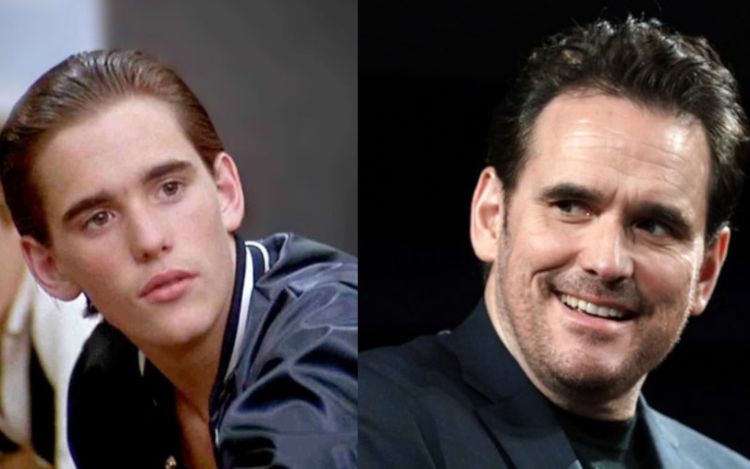 Matt Dillon was pretty unknown before being cast in two films in 1980, the comedy Little Darlings and the more serious My Bodyguard. Later in the '80s, he was in notable movies The Outsiders and Rumble Fish.
In the '90s, he also had some memorable roles, starring alongside Nicole Kidman in To Die For, as well as the sultry and slick Wild Things, as well as the Farrelly brothers' comedy There's Something About Mary. In 2007, he won an Academy Award nomination for his portrayal in the Oscar-winning Crash.
Soleil Moon Frye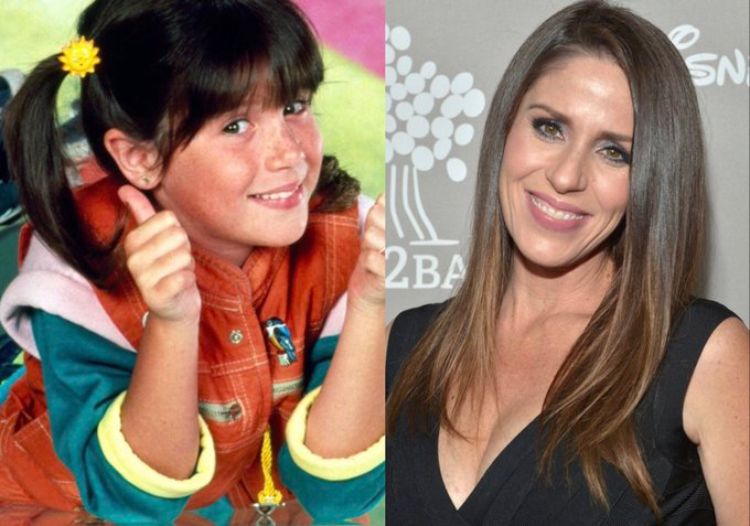 At just 7 years old, Soleil Moon Frye scored the role of Penelope Brewster on the popular sitcom Punky Brewster. After that, she mostly worked on landing guest spots in various TV and film projects, but nothing particularly noteworthy.
In 1998, she ended up directing her first film, Wild Horses. The next year, she joined the cast of Sabrina the Teenage Witch, where she played Roxie King. Frye was a regular on the series until 2003. She would reprise her role of Penelope on the rebooted version of Punky Brewster, which aired in February 2021.
Jaleel White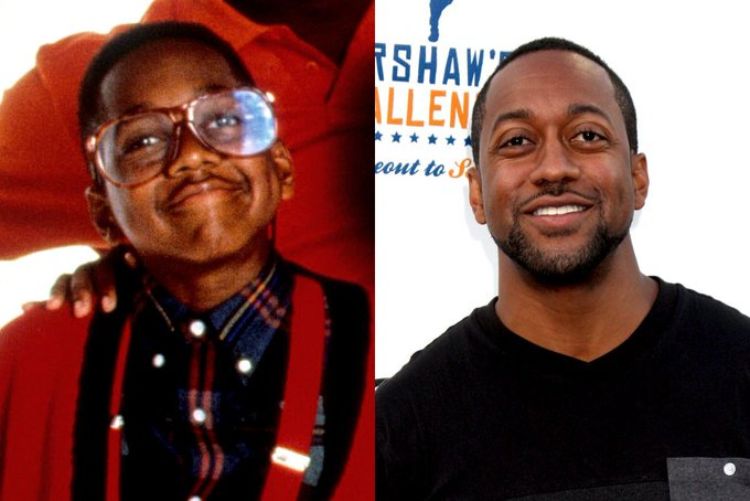 Jaleel White is another example of someone whose character became way more famous than the actor himself. At 12 years old, Jaleel grew to become a star as awkward, but confident nerdy neighbor Steve Urkel on the sitcom Family Matters. The character was actually only supposed to appear in only one episode, but seeing how popular his character was, the show kept him on for 9 seasons.
White never made it very far in Hollywood much beyond Urkel, though he did compete on the show Dancing With The Stars in 2012. In 2021, he launched a series of cannabis products under his brand ItsPurpl, featuring a strain called The Purple Urkel.
Joan Collins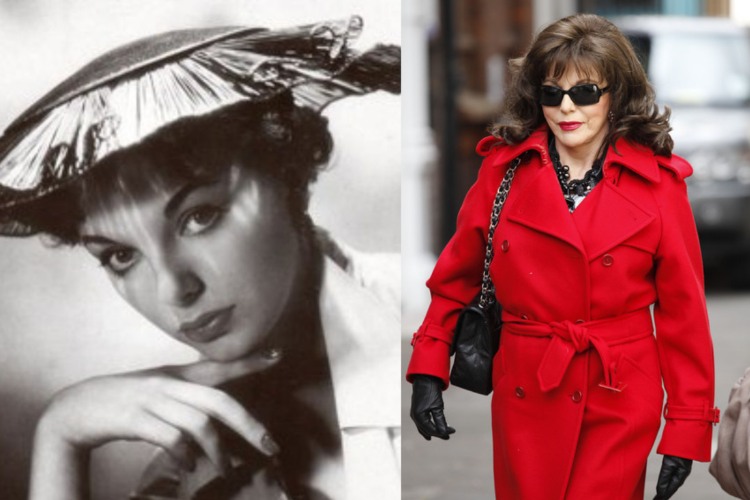 Joan Collins became an acting legend over the course of many decades, though 1980s fans will know her from the long-running soap opera, Dynasty. In 1983, she was given a star on the Hollywood Walk of Fame.
Collins is nearly 90 and is still looking great, even guest-starring role on the sitcom Will and Grace. She's received several awards and is actively part of several philanthropic endeavors.
Emmanuel Lewis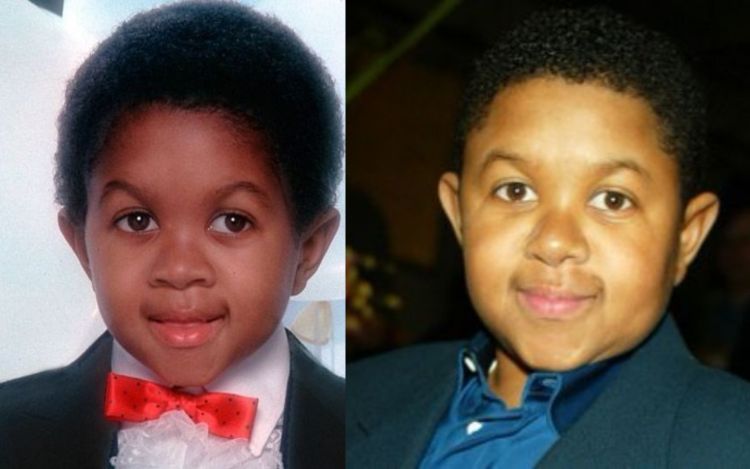 Many will know Emmanuel Lewis from playing the eponymous character on the hit sitcom Webster, where he was nominated a couple of times for Best Young Actor in a Comedy Series.  He was also the child spokesperson for the Burger King Whopper.
Since Webster, he's acted in a few on-screen shows and movies, such as Malcolm & Eddie and Dickie Roberts: Former Child Star before starting his record label and music. In 2007,  he had a cameo on the show Kickin' It Old Skool playing himself, as well as in 2013 on an episode of Between Two Ferns with Zach Galifianakis.
Geri Jewell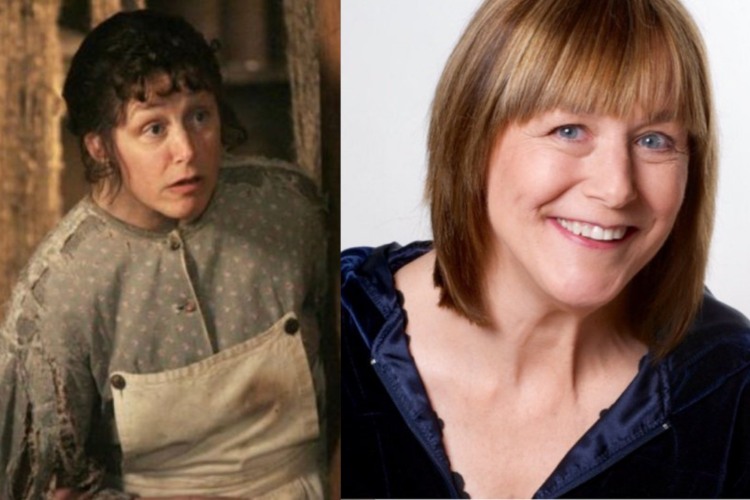 Geri Jewell, who suffers from cerebral palsy, made waves as the first person with a disability to be cast on primetime television. She portrayed Geri Tyler in The Facts of Life.
She hasn't been cast too much since then. In the early 2000s, she was a regular on the HBO western series Deadwood. She now works as a motivational speaker.