This Is What Your Favorite Celebrities Will Look Like As Senior Citizens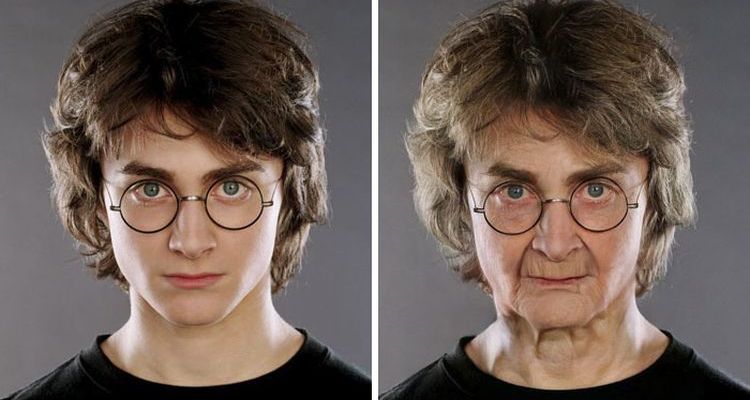 Celebrities are usually so familiar to us that people know who they are in every room they walk into. And yes, to maintain their good looks, they do have access to makeup teams and cosmetic surgeons that are sure they are always looking their very best. But Father Time catches up with everyone, and celebrities also lose that youthful countenance that we recognize. 
These stars' near-perfect faces grace our magazine covers now, but it makes us wonder what will those perfect jawlines look like in thirty years? Now, with amazing facial-aging apps, we can take a peek into what will happen to the appearances of our favorite stars a little while down the road…
Carrie Underwood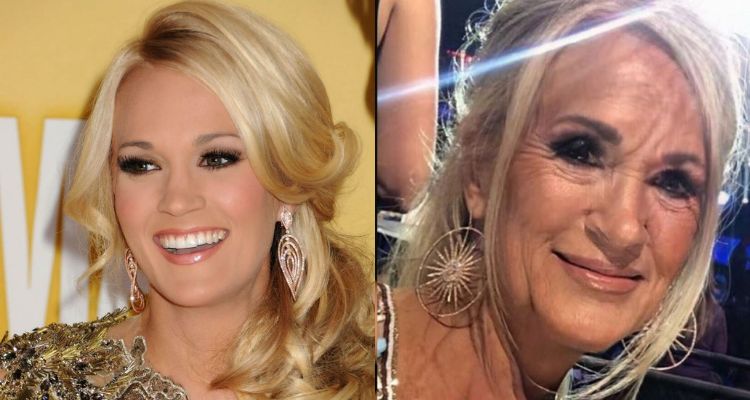 Carrie Underwood became a household name before our very eyes, winning the fourth season of the popular reality talent show American Idol back in 2005. She has since gone on to become one of the most successful country recording artists in music history.
While Underwood is known for having a distinctive Southern twang, age shouldn't affect that much. Carrie plans to continue belting out everything from country to pop as the years go by, and will likely not resemble this app's older picture of her even in her golden years. 
James Marsden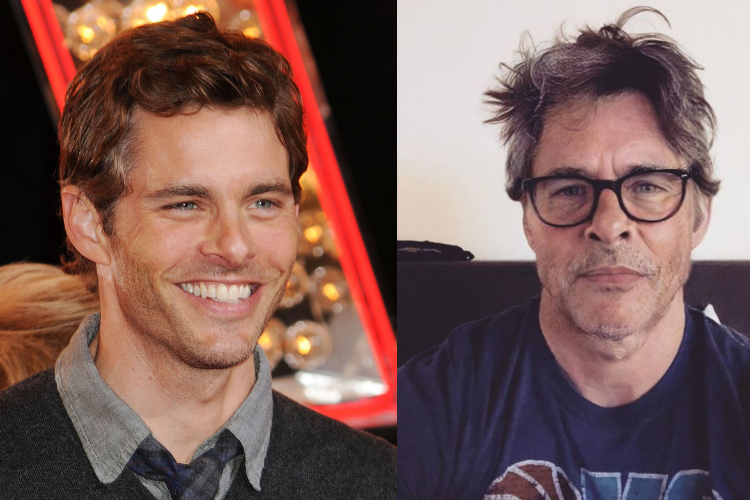 James Marsden is an actor, singer, producer and director, and has been the crush of many fans worldwide. He was a former model before turning to acting, and he certainly knows how important a multi-step skin care regimen means to maintaining that face we know. 
His most notable appearances onscreen include Party Of Five, the original X-Men film series, and Superman Returns. It's not likely that a smidgeon of wrinkles and some salt and pepper in that lustrous hair will slow him down from getting acting roles anytime soon.
Cardi B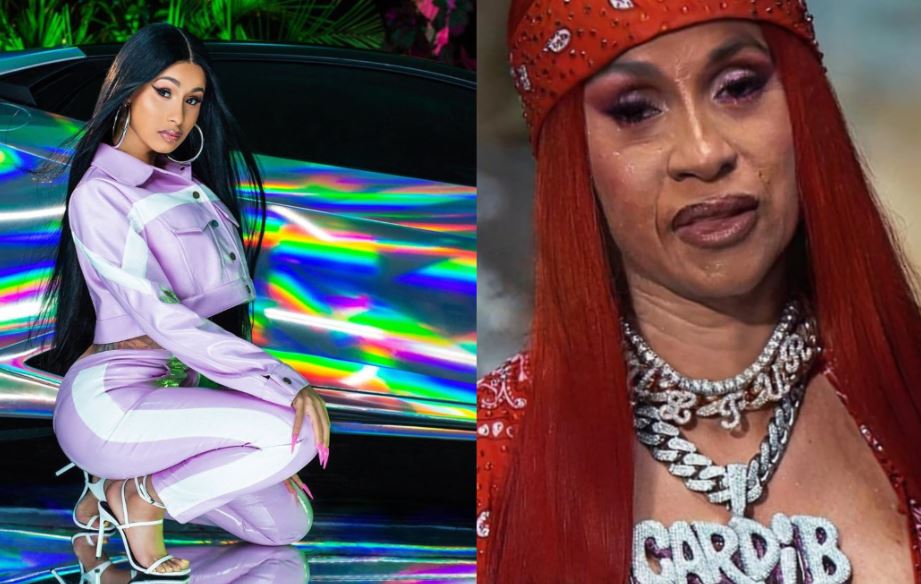 Cardi B's rise to the top of the music industry was nothing short of fast and furious. Her debut single, "Bodak Yellow," went straight to the top of the charts in 2017. As of 2019, she'd secured her first Grammy Award for her debut album, Invasion of Privacy.
She says that she likes to try new things, such as acting in the 2019 movie Hustlers. She was not shy when presented with the opportunity to see what she'd look like with a few extra wrinkles. Apparently, she wasn't thrilled with the result, as she has since taken her comparison photo off of social media. 
Gordon Ramsay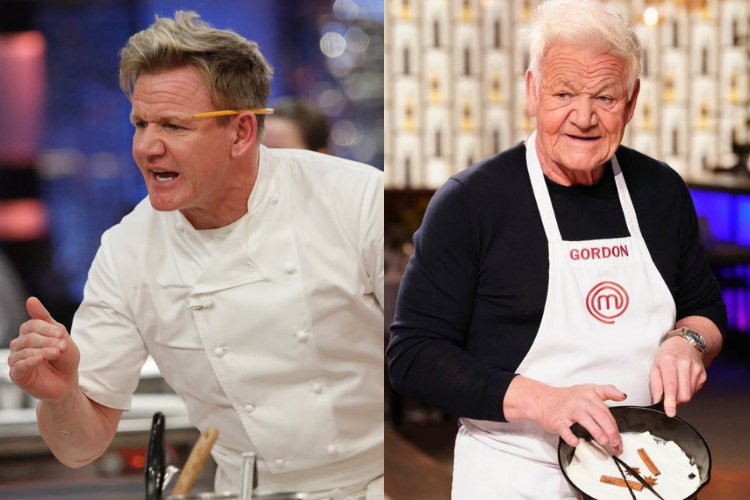 Gordon Ramsay has become known for his explosive personality that we see on TV screens today. He actually left behind an athletic career to become a renowned chef, first starting out in London before becoming the intimidating persona we know quite well.
All that stress in the kitchen and in front of the camera must inevitably take its toll on a person. The side-by-side comparisons of the celebrity chef display that all of that screaming he does for a living might not  be great for those eventual wrinkles.
Kevin Hart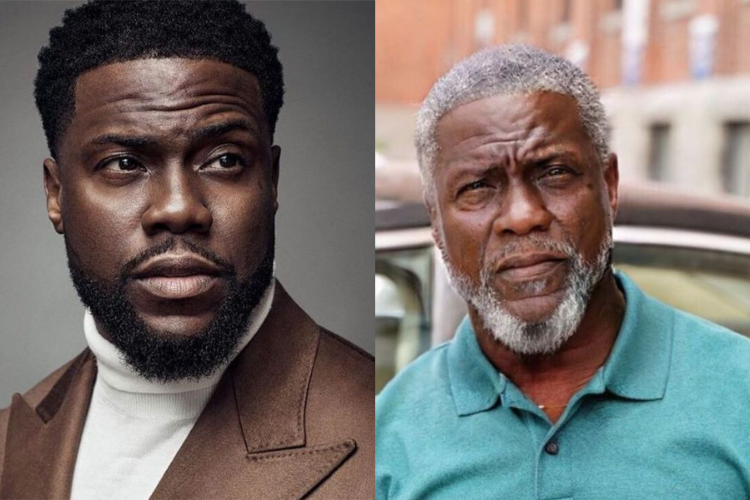 Kevin Hart toiled tirelessly to get to this point in his career, starting to work on standup comedy after graduating high school. He did his time working material out in the comedy club circuit, before selling out huge arenas, and eventually getting the attention of movie executives.
After a very successful tour in 2011, Laugh At My Pain, Hart went on to score films such as Think Like A Man, Central Intelligence, and Jumanji: Welcome to the Jungle. He jokes that he'll likely rock the gray as he gets older, with little evidence that any other aging is taking place.
Mindy Kaling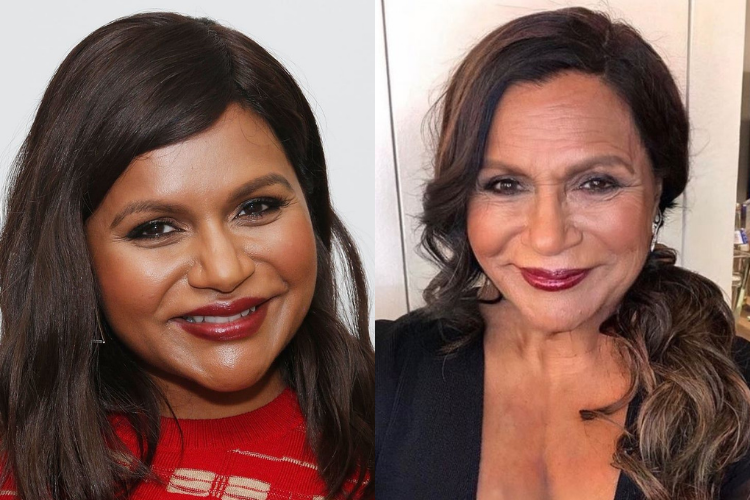 Even as a child, Mindy Kaling had big dreams about starring in the film and television industry. Growing up, she watched comedy sketch shows like In Living Color and Saturday Night Live, practicing for hours on her own comedic delivery in front of the mirror.
Her big break came with her portrayal as the Kelly Kapoor on the hit sitcom The Office, where audiences instantly fell in love with her neurotic charm. Mindy has said that she looks forward to aging in her future photo with "equal parts hilarity and terror."
LeBron James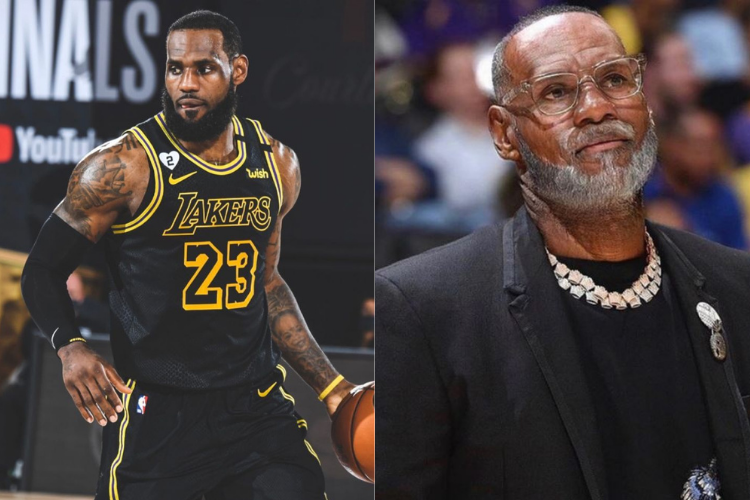 LeBron James was a well-known basketball prodigy since he first set foot on the court in elementary school. His rise to the top of the basketball world began immediately with a famous $90 million endorsement deal with Nike before he even played a single game.
His prowess on the court easily makes him one of the best basketball players of all time, giving credence to the constant debate if he is the greatest player ever. He took the opportunity for a break after his FaceApp post, telling fans that he was taking "load management" to relax and recoup.
Hilary Duff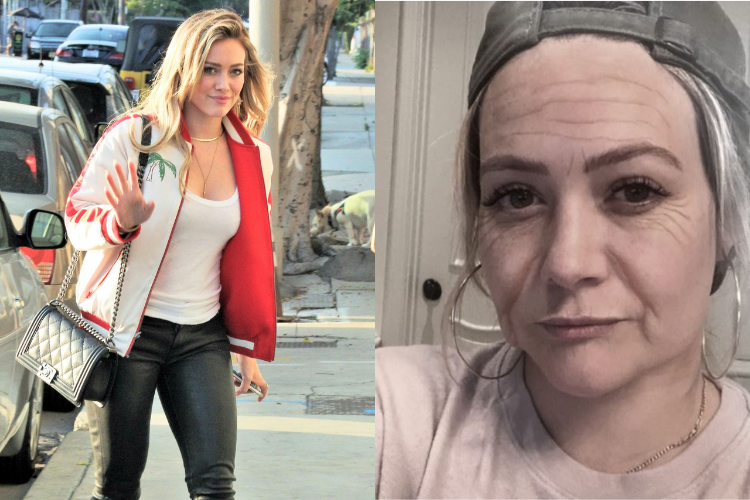 Hilary Duff began her acting career at a very young age, being dubbed as a teen idol after her rose to fame on the hit Disney Channel series Lizzie McGuire. She went on to star in several films and television series, expanding her pursuits to include music and entrepreneurship as well.
While some child actors don't stick with it, she's still getting roles. Her newest venture will be starring in the reboot of the show How I Met Your Mother, called How I Met Your Father. The show premiered in early 2022, and will likely have an older version of Duff's character, though it may look younger than she does in this app. 
Russell Wilson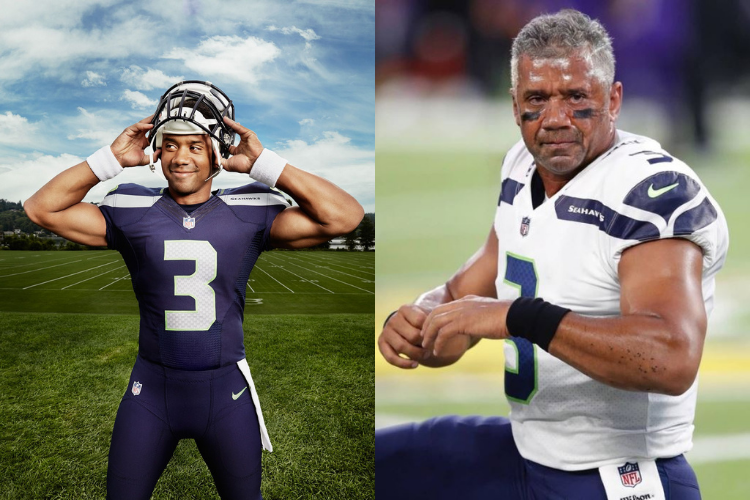 Russell Wilson has risen to be one of the best quarterbacks in the NFL over the past decade, becoming a mainstay a near-icon on the Seattle Seahawks. He's become a star athlete ever since he stepped on the field, winning Offensive Rookie Of The Year in his debut season. 
Wilson, after using face aging technology, has proclaimed himself "a silver fox," telling fans that he was going to continue to stay in the game for as long as he could. With some life experience added to his face, Wilson resembles his grandfather Harrison Wilson Jr., who played both basketball and football at Kentucky State University.
Skylar Astin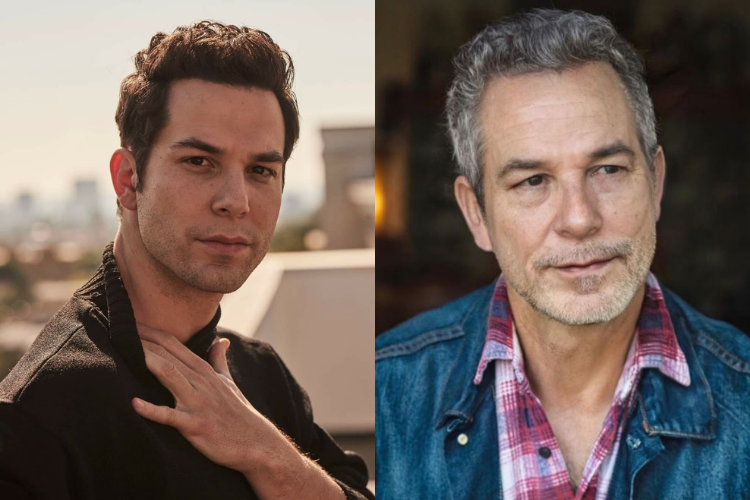 Skylar Astin and his soft vocals first garnered the attention of moviegoers when he starred opposite Anna Kendrick in Pitch Perfect. His love of performing musical theater led him to more recent roles in West Side Story, How To Succeed In Business Without Really Trying, and Into The Woods.
Thankfully, a career in live performance is very much still possible well into one's golden years, and Skylar has big plans for his evolving roles in the entertainment world, even when he will be sporting some natural gray and a few lines of experience. 
Lil Nas X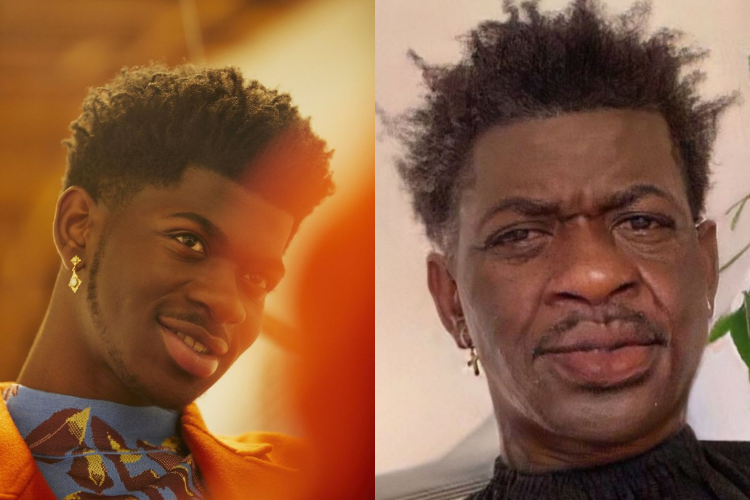 Montero Lamar Hill, or Lil Nas X, as he is more commonly known, is an award-winning rapper, singer and songwriter who literally blew up overnight with the release of his song,"Old Town Road." The song earned him more nominations than any other male artist at the 62nd Grammy Awards.
When he's not collaborating with artists such as Billy Ray Cyrus and Cardi B, Lil Nas X is immersing himself in the fashion industry and working on his cutting-edge style. While still a young man, he will no doubt take some of his stellar digs into his golden years.
Drake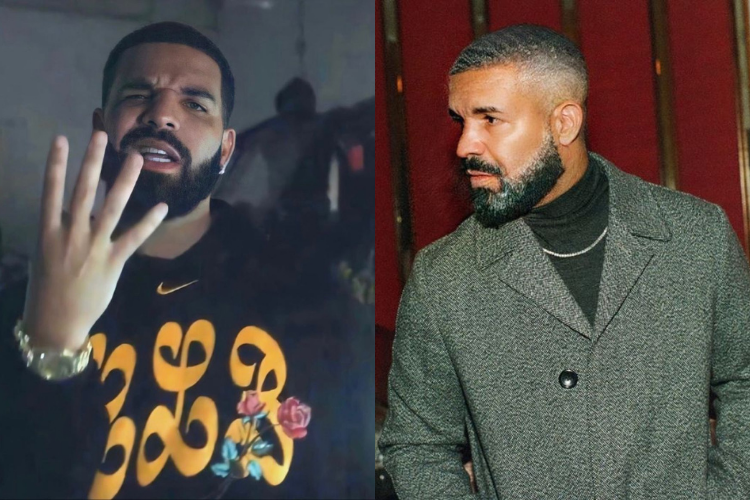 Drake first emerged on the entertainment scene as part of the teen soap Degrassi: The Next Generation, playing the role of wheelchair-bound Jimmy Brooks. He left the show to pursue his dream of becoming a recording artist, and pursue it he did, signing a profitable rap deal with Young Money Entertainment.
Despite having plenty to say in media appearances, he was speechless when he saw this photo. Whether it's for his social life or his presence on the sidelines at Toronto Raptors games cheering on his favorite team, if this picture is any indication, he should age pretty gracefully.  
Kim Kardashian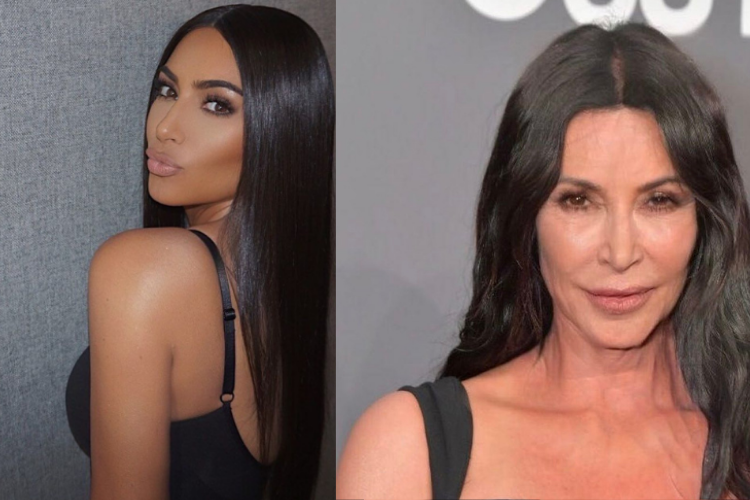 Kim Kardashian is certainly no stranger to the public eye. She knows the value of taking a  good picture and how important being impeccably-dressed is to her brand. And she is very rarely seen without hair, makeup, and fashion forward accessories perfectly appointed.
Kim has admitted that she's not excited to age like most people, but she does have plans to preserve her youth for as long as she possibly can. Even as she gets older, we're pretty sure that Kim is going to stay in the spotlight for quite a long time.
Kanye West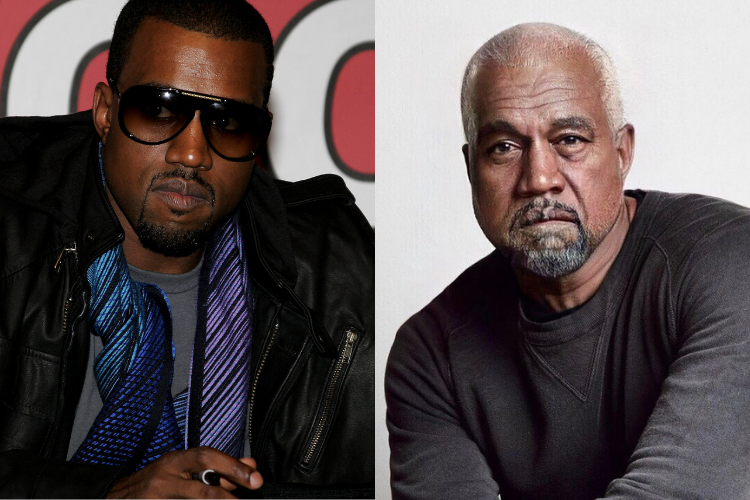 Kanye West burst forth onto the entertainment scene as a producer for other leading recording artists. Pushing forward and showcasing his own abilities as a rapper in his 2004 debut, he has secured his place in the hip-hop world with multiple Grammy wins.
Aside for his theatrics, Kanye's always had a flair for fashion and impeccable style. We wonder how this is going to translate as he gets older. Will he continue to sport the latest and greatest, or will he trade in those Balenciagas for a comfy slipper?
Courteney Cox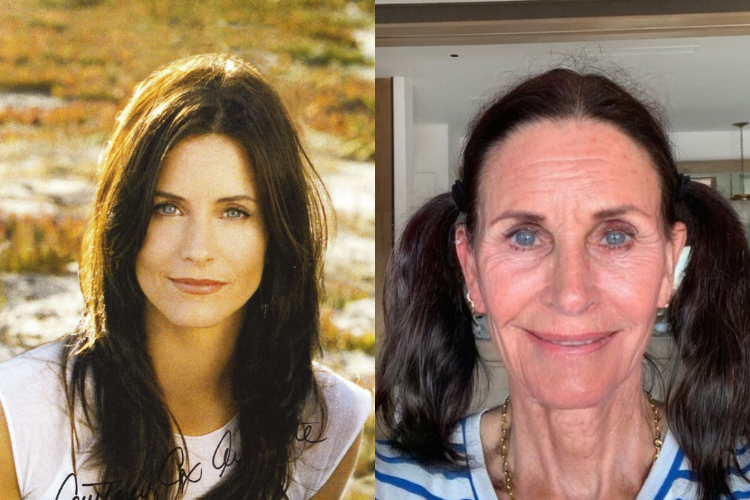 Courteney Cox has sported several different hairstyles throughout her days on television and movie screens. She's an actress, producer and director, but will always be best known to audiences from her breakout role as Monica Geller from the hit series, Friends.
According to Cox, laugh lines and some character around the eyes are perfectly normal and acceptable with time, but she is dead set against pigtails that show every little sag and imperfection. She promised fans she won't try this style as she gets older.
Paul Rudd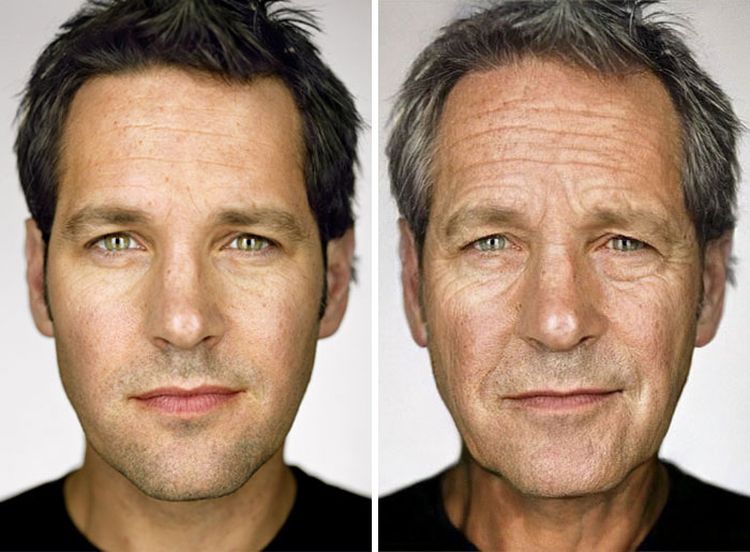 While many celebrities age more than gracefully, Paul Rudd seems to be in a league of his own, as it doesn't appears like he even ages at all. The still-youthful actor is in his fifties, and was named by PEOPLE Magazine "Sexiest Man Alive" in 2021.
The Internet has a running joke at this point about the actor being a time traveler or defying the aging process. When people saw this image of an older Rudd, one person aptly left a comment that said, "Bold of you to assume that Paul Rudd ages at all."
Mario Lopez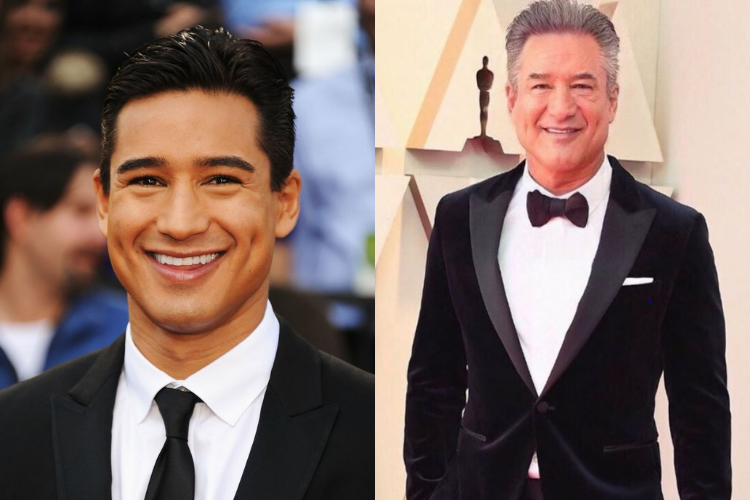 It's hard to believe that superstar Mario Lopez ages at all when we look over his career onscreen. From his younger days as Slater in the hit '90s sitcom Saved By The Bell, to hosting Access Hollywood, we've gotten use to see his seemingly-ageless face on our TV screens. 
It'll likely be a very many years before we truly start to see the miles add up on Mario Lopez. Perhaps the most telltale sign will be a crown of some glistening white hair, coupled with a twinkle in his eye and that patented boyish grin that we all know. 
Steph Curry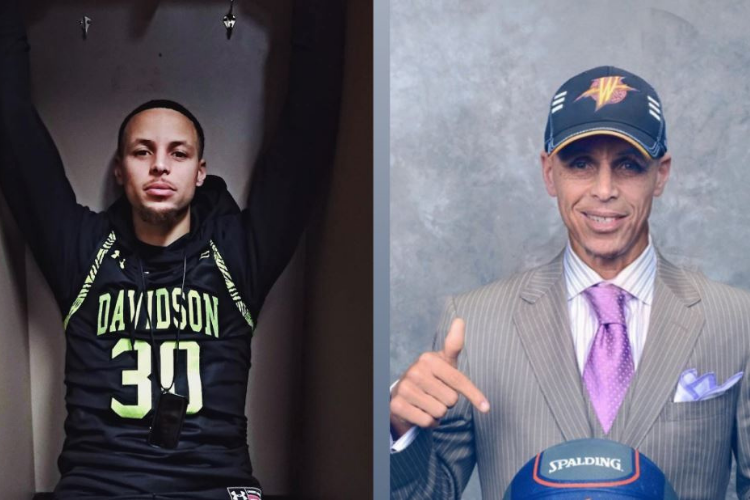 Wardell Stephen Curry grew up on the basketball court, which would foster his love of and natural talent for the sport. He is the son of 16-year NBA veteran Dell Curry, who helped his son hone his natural abilities and prepare for a future career as a basketball star.
One of only a few basketball greats to remain with the same team for his whole career, Curry has set himself in a league of his on the court, recently breaking the all-time record for most 3-pointers. He has fun with his future likeness of himself, laughing at what's to come.
Zachary Levi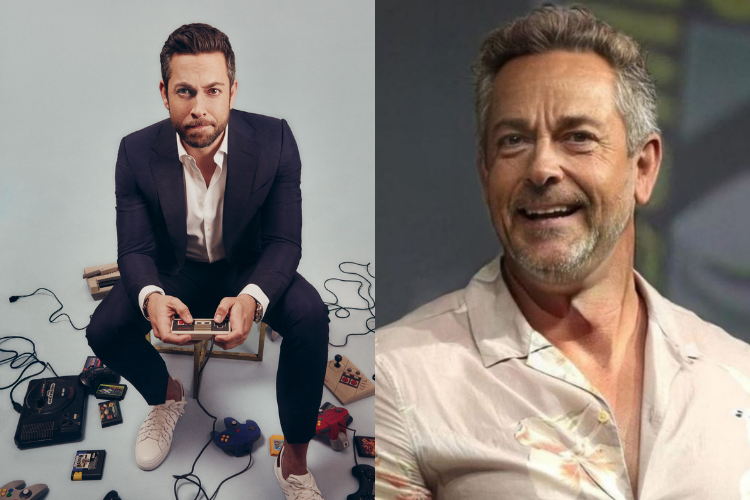 Zachary Levi received critical acclaim for playing the lead role in the hit TV series Chuck. Since that breakout role, he's enjoyed dabbling in animated film and music as well, voicing the character and providing smooth vocals for Flynn Rider in Tangled.
When he isn't making fans swoon due to his handsome countenance and charming personality, Levi is slowing down his own aging process quite well. He seems to bear a resemblance to acting-legend Tom Hanks as he gets older, and that's just fine as far as he's concerned.
Dwyane Wade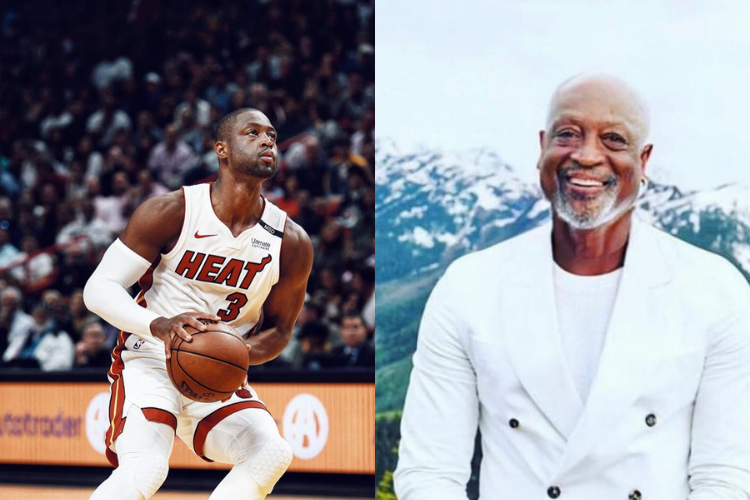 Former Miami Heat favorite Dwyane Wade decided to take part in this transformative experiment as well, with his career now in the books. The award-winning basketball player enjoyed a 16-year career in the NBA, 13 seasons of which saw him make the NBA All-Star game. 
Wade is no stranger to the immense toll that a sports career can take on a body, yet seems to be aging pretty gracefully in his golden years. He seemed to take his older appearance in stride, referring to himself as "Grandpa Wade" when looking at his future self.
Kawhi Leonard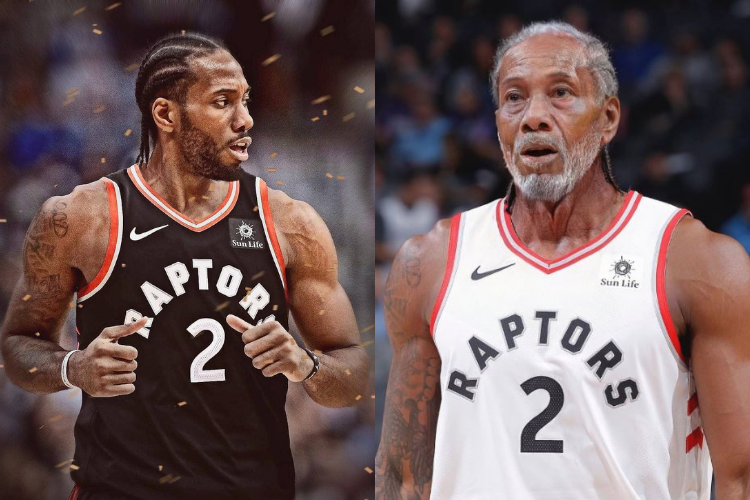 Kawhi Leonard, otherwise known as "The Klaw," has had some impressive career stats in his relatively short tenure as a basketball player. He initially led the Toronto Raptors to their first championship in 2019 and signed with the Los Angeles Clippers shortly thereafter.
Being a professional athlete is a passion of his, but he knows that time is ticking. Pro athletes put enormous strain on their bodies and their high levels to perform will no doubt bring about some classic signs of wear and tear, as seen in his aged portrayal.
Sam Smith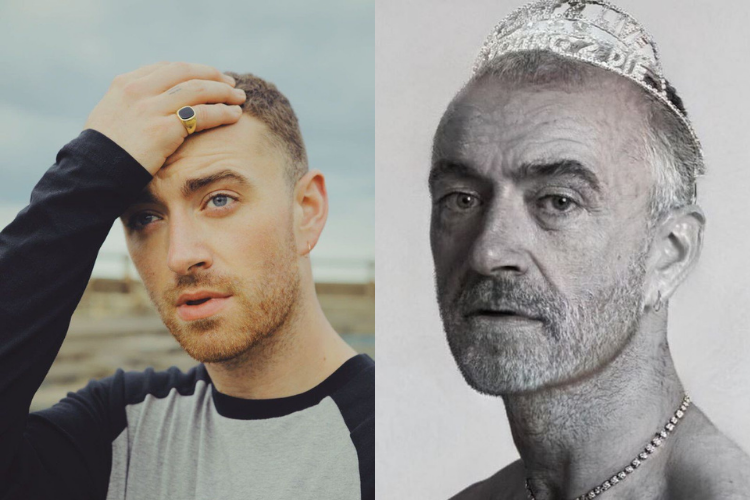 Sam Smith emerged on the scene as a British crooner known for his soulful lyrics and mellow voice. He was discovered even before becoming a teenager. His parents encouraged him to pursue vocal training from that point on, and he soon began appearing in local television and theater programs.
A move to London at the young age of 18 catapulted Smith to stardom, and he's been cranking out the hits ever since, and even already has a song in the James Bond film Skyfall under his belt. It seems like we'll have several decades to watch this singer continue to impress music fans with his creamy vocals. 
JWoww and Snooki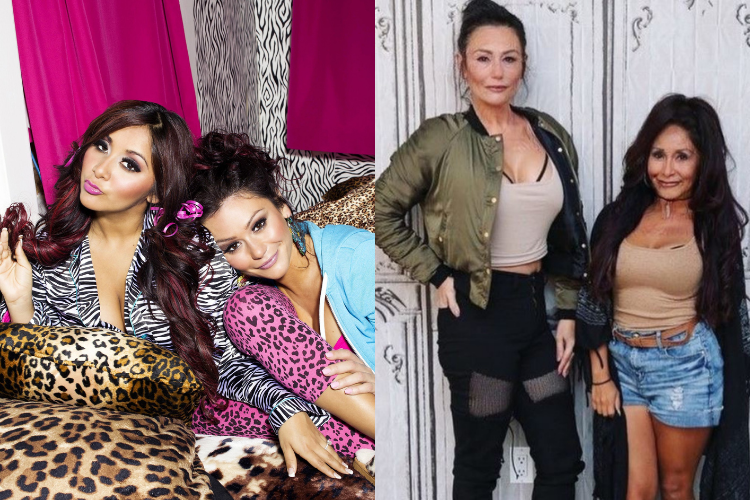 JWoww and Snooki are names that may not be as familiar to people nowadays as they once were. But when they first rose to fame with the guilty-pleasure reality television series Jersey Shore, people tuned in every week to see what they would do or say next. 
They might not be out till dawn as they approach their sixties and beyond, but it's unlikely that JWoww and Snooki will be content to sit at home and regale tales of their wild younger years. We'll still see them out and about, ready to party at any age.
Adam Scott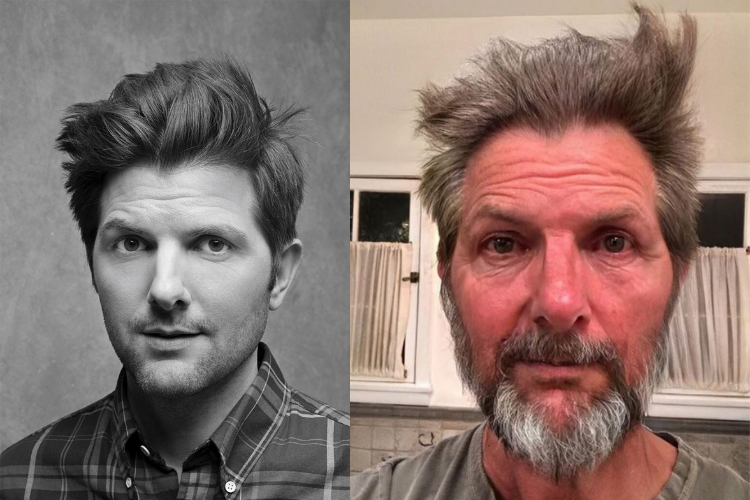 Adam Scott is an American producer, actor, comedian, and award-winning podcaster. While he has appeared in a variety of different comedic (and some serious) roles. He is likely best known for his role as Ben Wyatt on the sitcom Parks and Recreation. 
Scott is apparently not looking forward much to what Father Time will be dishing out in his future years. After using the face-aging technology to see what was in store for him, the actor shared it with Instagram followers with the caption that said, "I knew I'd regret this." 
Jay Pharoah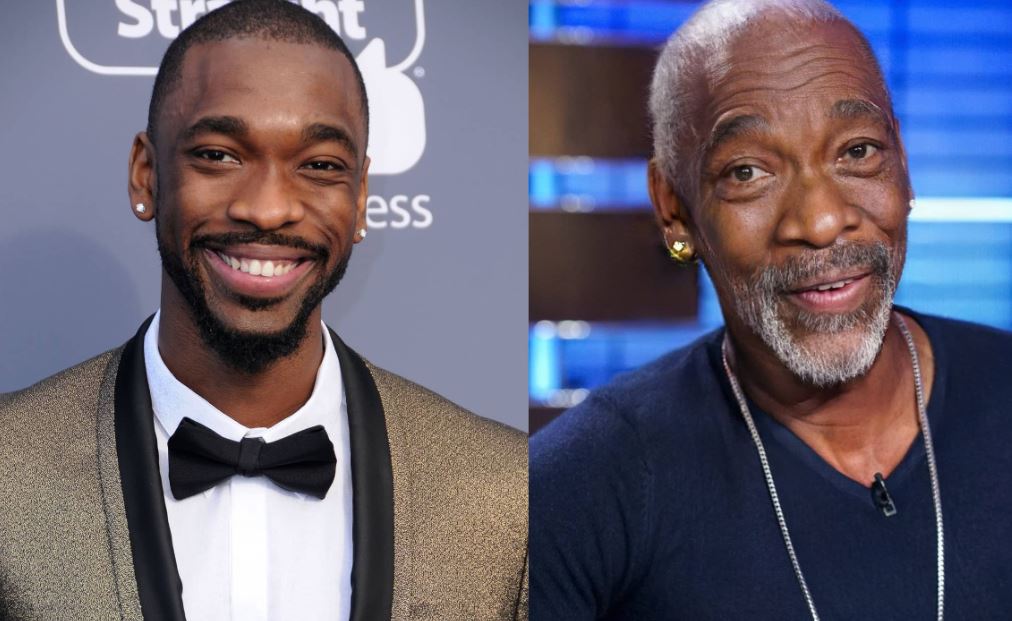 Jared Antonio Farrow is a comedian, actor, and impressionist. He got national exposure for his outstanding ability to do imitations of celebrities on Saturday Night Live. He has been ranked as the 55th greatest SNL cast member by Rolling Stone magazine.
Pharoah has joked that when his appearance seems to take on the likeness of comedian Bill Cosby and actor Morgan Freeman, his entertaining days will be over. While we see the resemblance to the two men, we're confident that he'll keep on impersonating others into his old age. 
Tori Kelly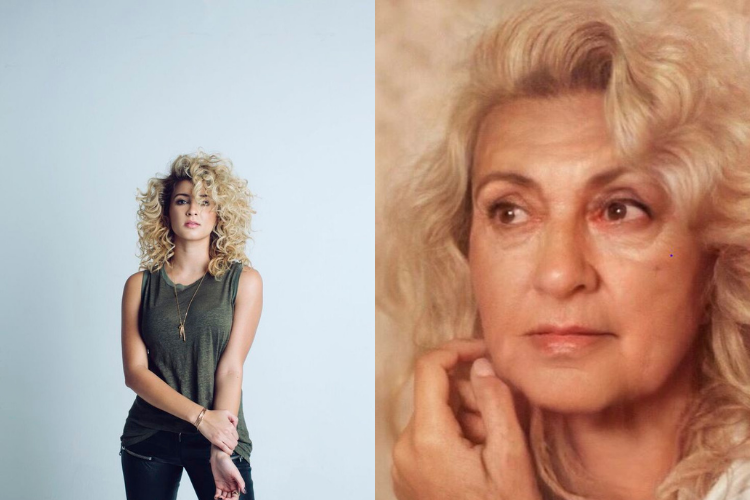 Tori Kelly's rise to fame is an inspiring tale for all of those breakthrough actors and musicians who dream of making it big. She is a self-made musical star who began making music at home on her computer. With a little luck and some exposure on YouTube she became big, and the rest was history.
Of course, her pitch-perfect singing voice and pop-star look have helped make this woman a well-respected musician in the entertainment industry. Though Kelly knows that her beauty will fade over time, that's not going to stop her from making music. 
Busy Philipps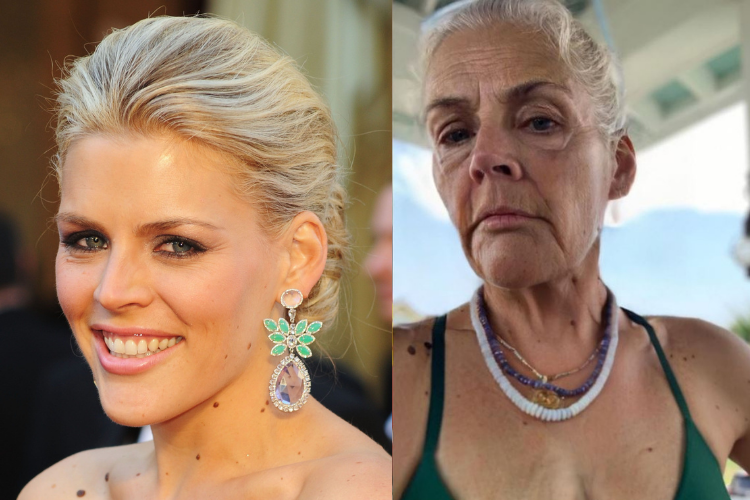 Elizabeth Jean Philipps is an American actress, who first garnered attention on the TV shows Freaks and Geeks, ER, and Dawson's Creek. She's also had a number of supporting roles in films such as The Smokers, White Chicks, and The Gift. She also hosted her own talk show in 2018 called Busy Tonight. 
While audiences were first introduced to Philipps in her youth, she doesn't seem to age at all, Busy is not afraid of what's coming. She readily admits that she'll be no stranger to liver spots and wrinkles, trademark signs of life experience and the beginning of wisdom. 
Nick Jonas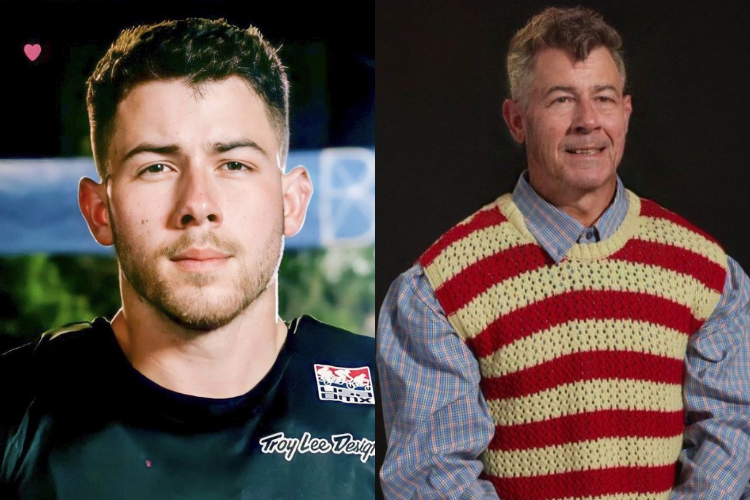 Nick Jonas is one of the members of the musical trio known as the Jonas Brothers. As a teenager, he was offered a recording contract with his brothers Kevin and Joe, moving on to skyrocketing success through various appearances on the Disney Channel.
While he may not be as fresh-faced as he was when he began in the music industry, Jonas is still writing, recording, and performing music across the globe. Nick enjoys playing with the aging filter to see what's in store for him during his golden years.
The Jonas Brothers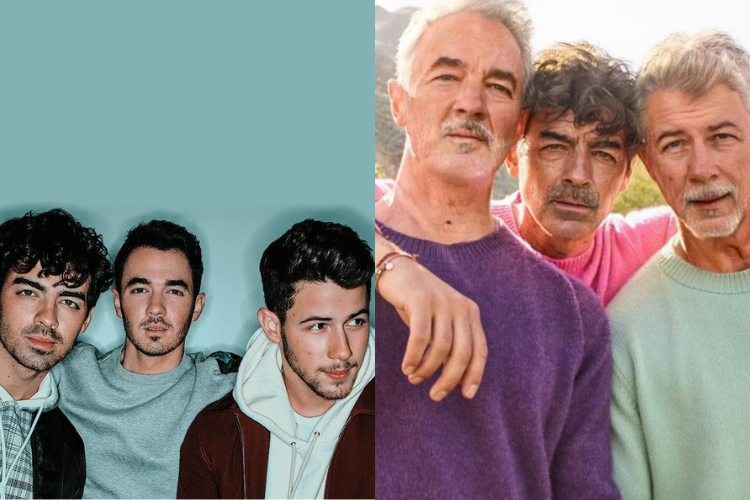 Nick isn't the only famous member of the Jonas family. Nick's brothers, Joe and Kevin, were also part of the trio that became superstars in 2005. From their first album release, the world was enthralled with both their charming good looks and singing talent.
The New Jersey brothers told their fans in 2021 that they are still together, and plan on continuing to perform.While it's highly unlikely that they'll continue to keep their Disney endorsements as they age into their senior years, we would say that it is pretty likely that they'll still keep that youthful energy even when they're much older. 
Ludacris and Tyrese Gibson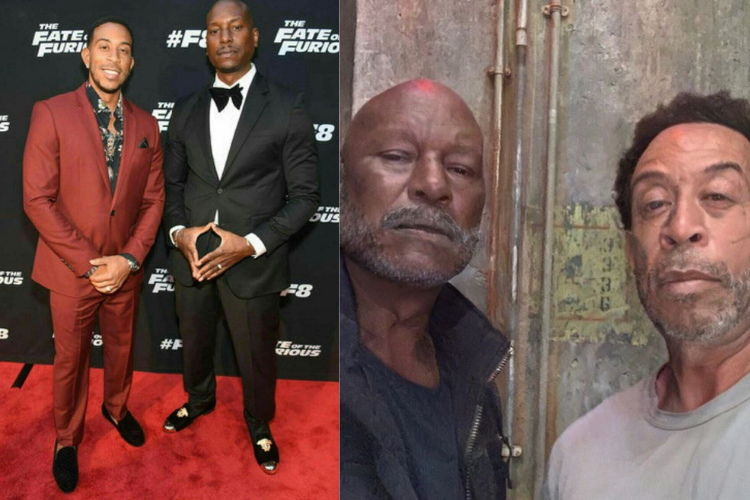 Ludacris and Tyrese Gibson can certainly be credited with making a successful transition from one entertainment medium to another one. The two musicians went from producing hit after hit as successful recording artists before making the leap to the big screen.
Meeting first on the set of the movie The Fast And The Furious and then working together in the subsequent sequels, the pair hit it off almost immediately. It's likely that they'll still be chumming around as friends even when they become distinguished retirees.
David Guetta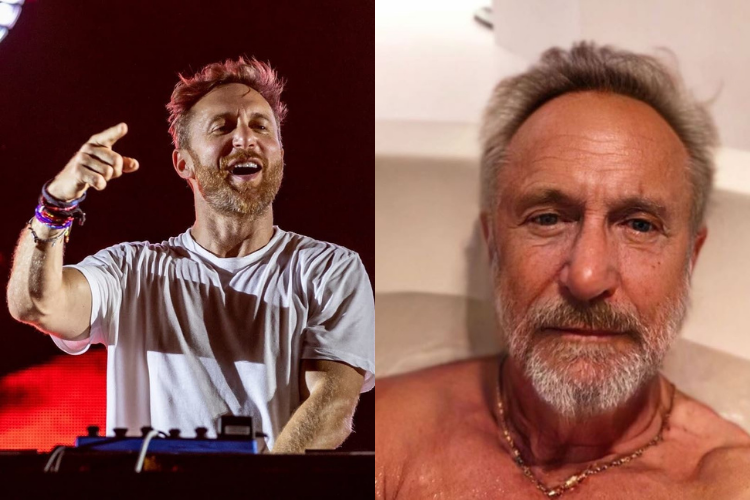 David Guetta is a world-recognized record producer, DJ, and songwriter. Having racked up over 50 million record sales and 10 billions streams worldwide to date, the famous Frenchman is hailed as one of the most successful recording artists of all time. 
While the bulk of David's fortune and fame can be attributed to his songwriting and album production, he has a fall back for his golden years. Even in his aging form, he can still exhibit some superior DJ skills, and we're sure he could find gigs across the globe.
Lance Bass and Joey Fatone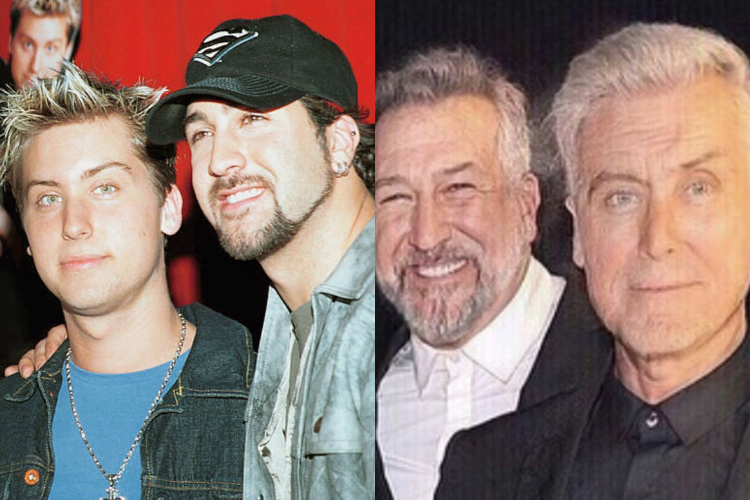 What would this list be if we didn't pay a little homage to some of the members of '90s boy band NSYNC? Former members Lance Bass and Joey Fatone have joked that their future portrayals are "what the band is really going to look like" when they reunite once more.
Though all members of the band have split amicably, they have gone their separate ways to enjoy fruitful careers in all different walks of life. We can see that time looks like it has been kind to these two, and who knows if they may end up doing a reunion sooner than later.
Brody Jenner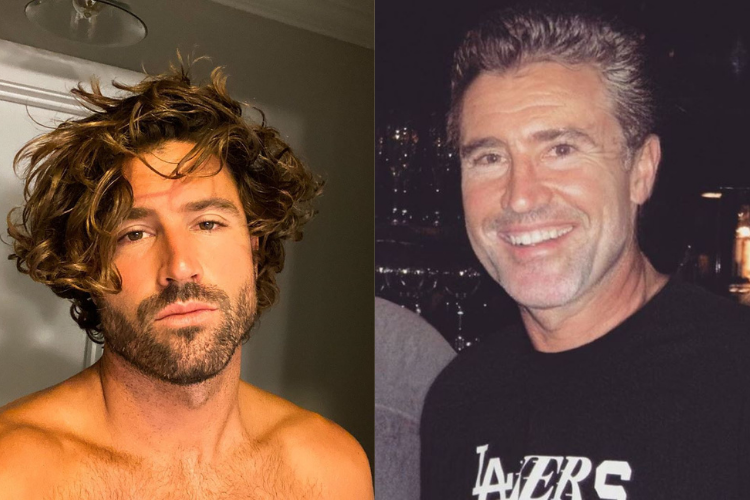 Brody Jenner comes from a long line of talented individuals. The son of the famed Olympian Caitlyn Jenner (born Bruce Jenner) he has carved out his own impressive career in film and television in addition to musical interests which he continues to pursue.
Despite having to let go of some of his boyish charm, Jenner says he's looking forward to taking advantage of all that "old age" has to offer. He's looking forward to dinner at the Golden Corral, where he will be seen chowing down on his favorite split pea soup.
Kevin Love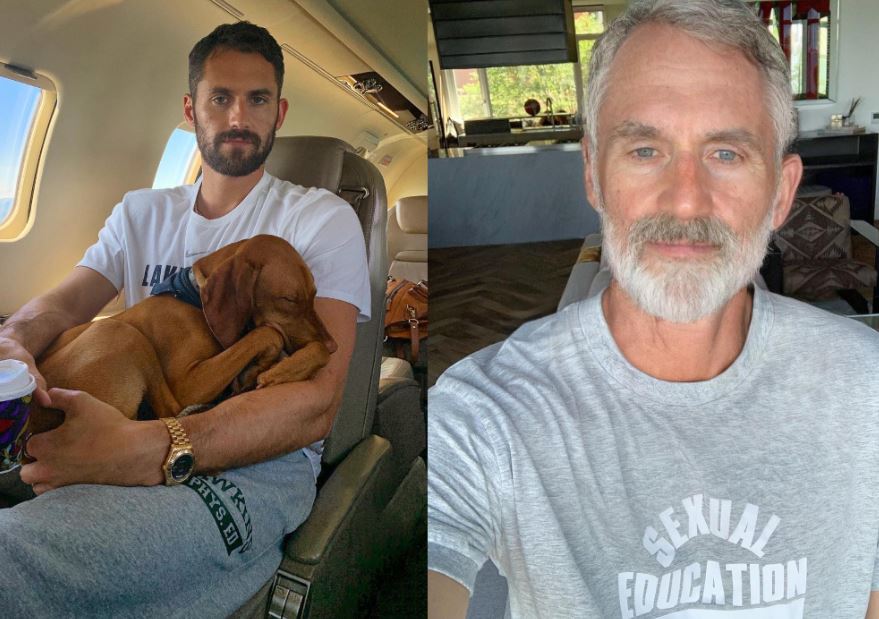 Kevin Love is the son of former NBA player Stan Love. His genetic predisposition for athletic excellence and hard work had him ranked as a top prospect right out of high school, and playing for the Minnesota Timberwolves and Cleveland Cavaliers in the NBA. 
Kevin has embraced aging with all the grace and poise of a true gentleman. With most NBA players finishing their careers by age 40, he likely knows that his time in the league is limited. He even jokes about what's coming for him, citing that he's looking forward to "senior specials" and "hair in the ears." 
Jared Leto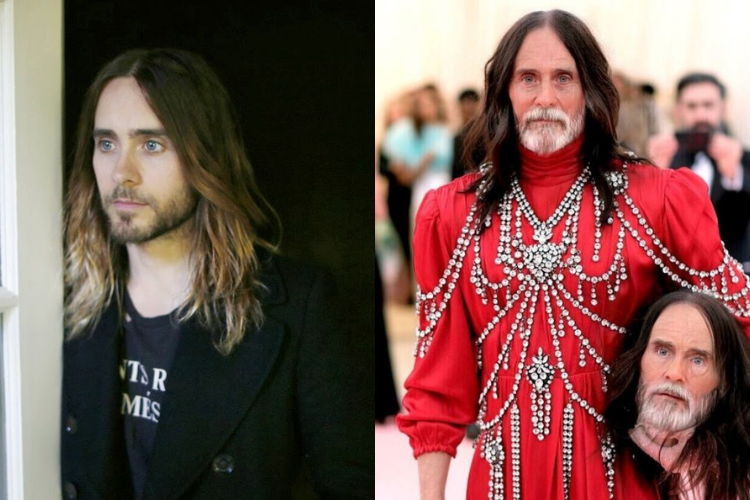 Jared Leto received an arts-infused education from his mother, who traveled around the world with her children, instilling within them a love of arts and culture. He studied at the School Of Visual Arts in New York City before moving to Los Angeles to pursue an acting career.
He's known for his method acting, playing characters with his unique spin, winning an Oscar for Dallas Buyers Club Girl and portraying the iconic Joker in the movie Suicide Squad. Perhaps all this eccentric character portrayal keeps him young enough to retain his brunette locks long after most of us have lost ours.
Vinny Guadagnino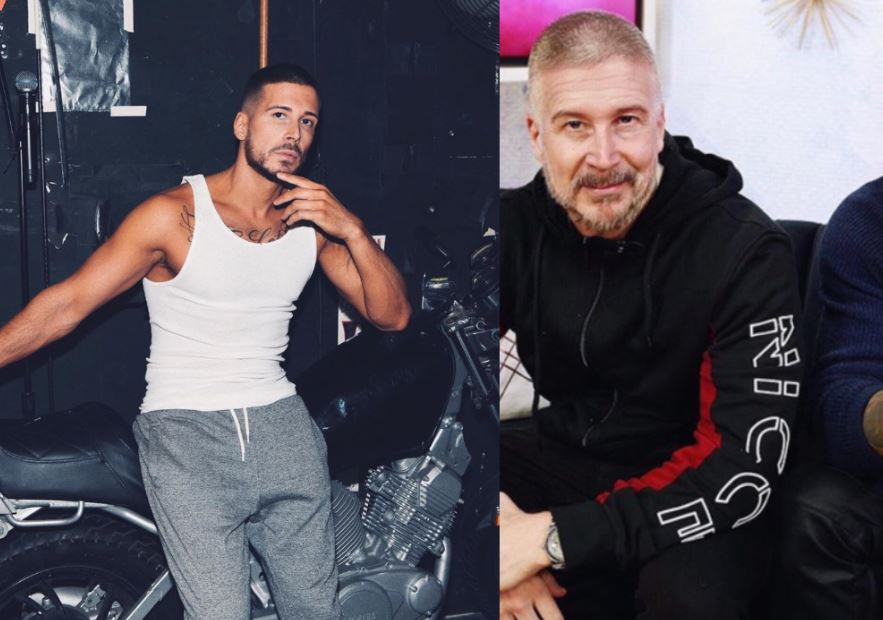 Vinny Guadagnino made some waves with his role as Vinny on the hit reality television series Jersey Shore. After six seasons of the Shore, he decided that it was time to pursue acting classes and try to break out into bigger roles, but hasn't really gotten a lot of traction.  
On the show, Vinny and Pauly D were notorious for getting into mischief, both on and off the set of the show. Much like their female counterparts, it's likely that they'll be hanging out with one another when they are both old and gray, still acting young at heart.
Noah Centineo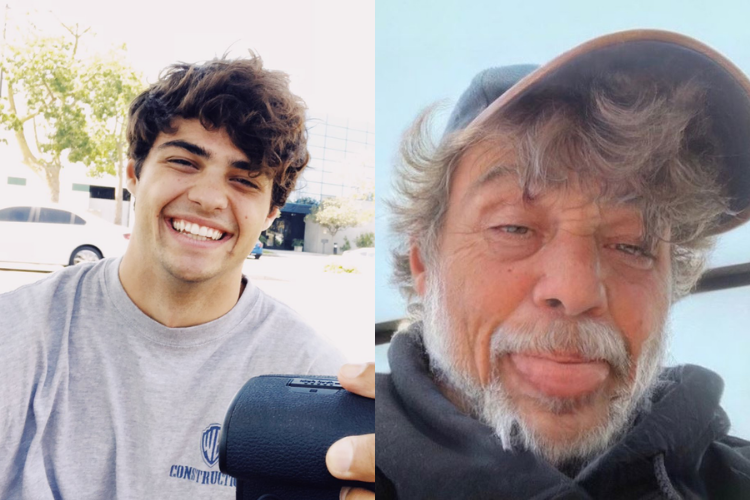 Noah Centineo had dreams of making it big even as a child. Even before attending high school, he had taken on his first role in the family film entitled The Gold Retrievers. Associations with the Disney Channel helped him continue to climb the ladder to stardom.
The aging app shows that Centineo gets to keep all that hair as he grows older. He was excited about his future likeness, and though his boyish looks are gone, there's still clearly a bit of spunk in that second photo. We can tell the young star is in there somewhere.
John Calipari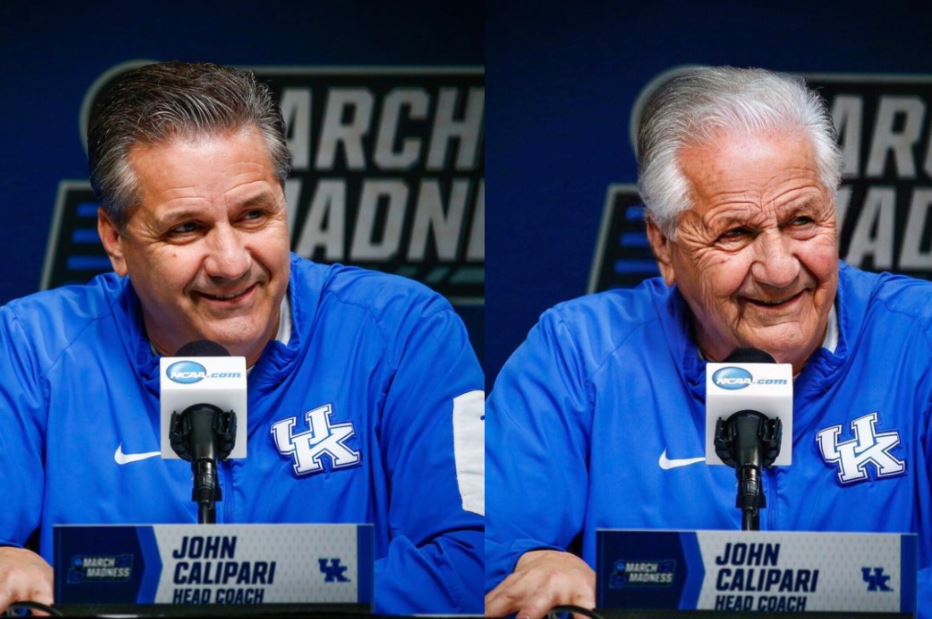 John Calipari is an award-winning head coach of the University of Kentucky's men's team. He has led teams to victory consistently and been named as Naismith College Coach of the Year three times. He is also a Basketball Hall of Fame Inductee as of 2015.
Calipari has been in the game for years, and loyal fans wonder if he'll take a well-deserved retirement at some point. Sources close to coach say that he's unlikely to slow down anytime soon, even with some additional frown lines indicating rough practice.
Diplo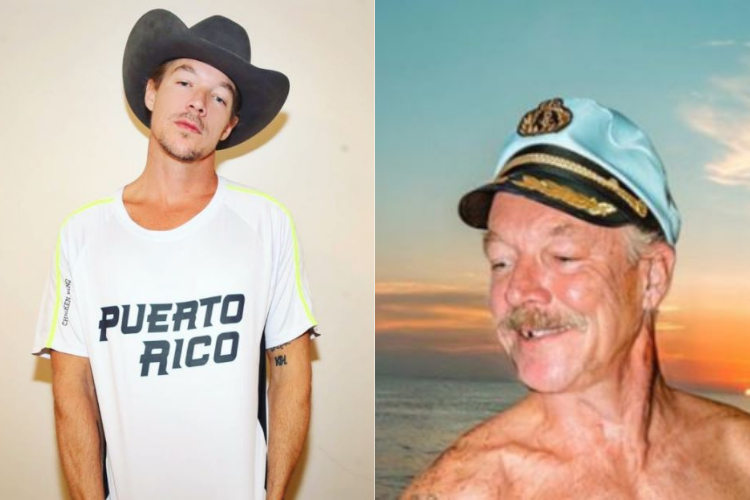 Thomas Wesley Pentz, otherwise known as Diplo, is an American songwriter, DJ, and record producer based in Los Angeles. His association with supergroup LSD, as well as recording artists Sia and Labrinth helped him attain a solid footing in the music industry.
Diplo got this nickname after the Diplodocus, and he has fascination with dinosaurs with dinosaurs. He is not one to shy away from a photo opportunity, either. His use of face-aging technology captures a penchant for slightly suggestive photos coupled with plenty of gray.