This Famous Movie Was Filmed In Your Home State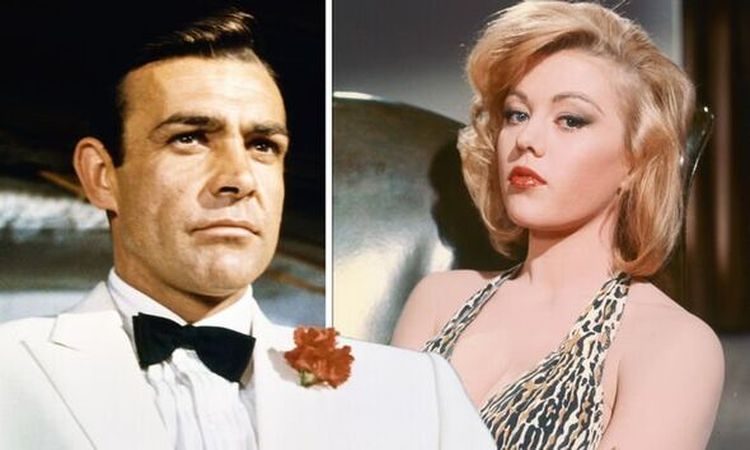 From small, deserted towns to energetic, bustling cities, a movie's filming location can make or break the entire production. Could you imagine The Godfather being filmed in Idaho, as opposed to New York? What if Rocky had been filmed in Alaska, instead of Philadelphia?
Another big part of appreciating a movie's filming location is recognizing landmarks, and recalling personal experiences you've had in that particular town. From San Diego, California, all the way to Bangor, Maine, you might be surprised to discover that an all-time famous movie scene was actually filmed right in your own backyard…
Alabama- USS Indianapolis: Men of Courage
This movie tells the story of the USS Indianapolis crew who were stranded in the Philippine Sea for five days. It is one of the most famous movies filmed in Alabama. It stars Tom Sizemore and Nicholas Cage, and almost all of the $40 million movie was filmed in Alabama.
Much of the movie takes place aboard the USS Alabama, the battleship museum that's docked in Mobile. Other notable locations include Battleship Park, the Mobile Country Courthouse, the Battle House Hotel, and Orange Beach.
Alaska- Insomnia
A thriller, this Alaska-shot film is a remake of a Norwegian film from 1997 and features Al Pacino as the main character along with Robin Williams as the antagonist. Not only were parts of this 2002 version of Insomnia shot in Alaska, but the entire film is also set in an Alaskan village.
Lack of sleep causes issues for Pacinos' character as a detective and it's due to the location in the northern regions of Alaska where the sun doesn't set for days at a time. This adds conflict to his search for a murdered teen girl in the village, the main plot of the film.
Arizona- Psycho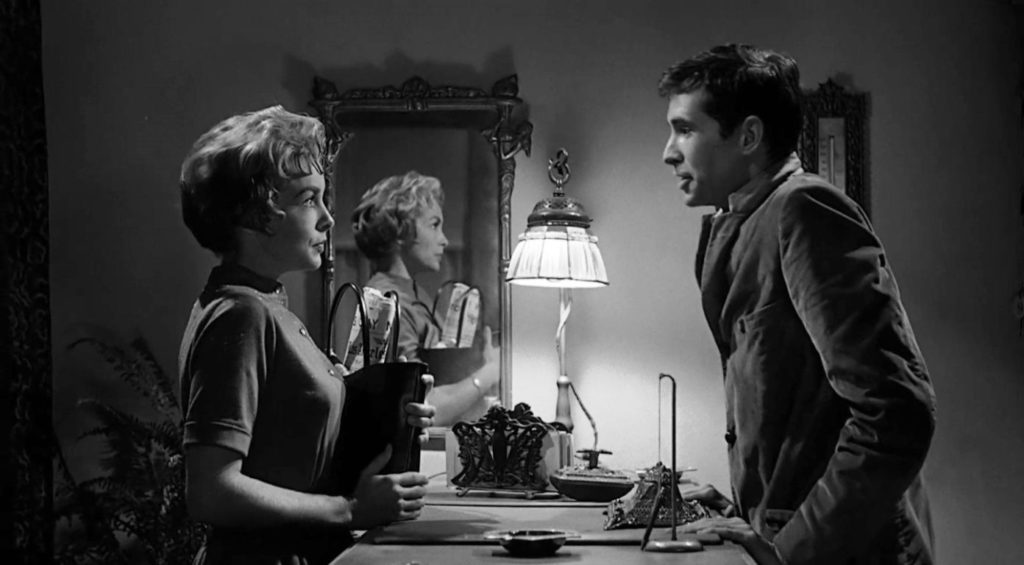 An Alfred Hitchcock movie with four Oscar nominations, this film is a classic and has only grown in popularity since its 1960 debut. While filming mostly took place in a studio in California, there are many Arizona filming locations to note.
Downtown Phoenix, Gila Bend, and Buckeye are some of those locations. In fact, Phoenix has a 'Psycho Day' every year on December 11th to commemorate the iconic slasher film and its involvement in bringing Psycho to life. If you are a horror fan with ties to Arizona, consider yourself lucky.
Arkansas- Sling Blade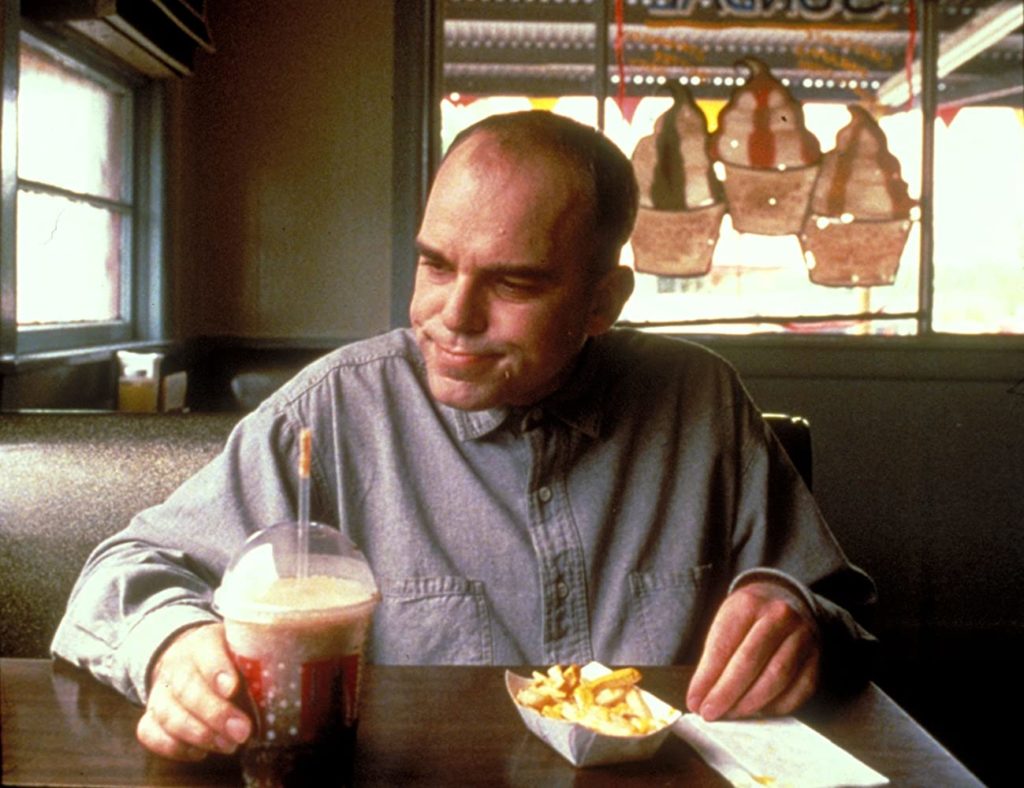 Winner of an Oscar for Best Screenplay and holding a nomination for Billy Bob Thornton as Best Actor in 1997, this drama was a popular one. Thornton wrote, directed, and starred in the film, which is about a small-town friendship between a young boy and a man with an intellectual disability.
Benton, Arkansas was the main filming location, but fans should not expect to be able to visit the same place they saw in the film. Many things, like The Dairy Barn diner, have sadly closed or shut down over the years.
California- Modern Times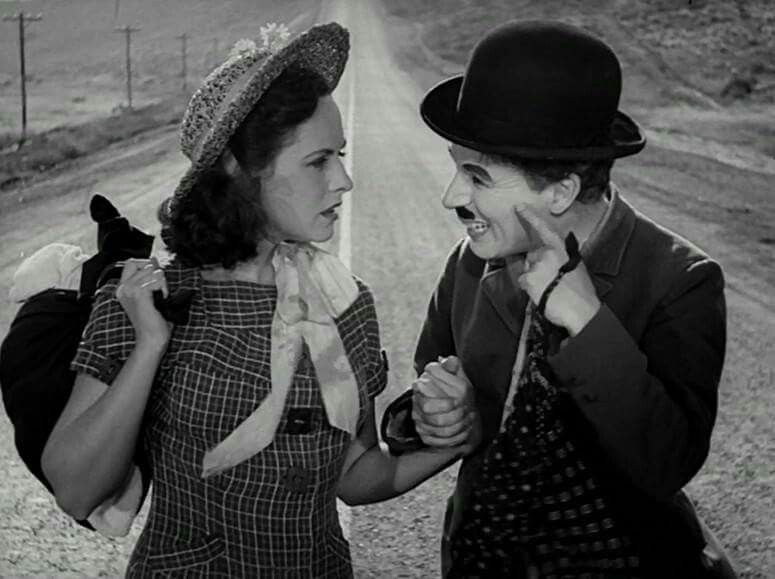 Talk about a throwback, this one is from 1936 and was an extremely popular Charlie Chaplin silent comedy. It happens to be the last time his iconic Little Tramp character was seen onscreen. Factory interiors for set use were crafted in Chaplin Studios.
Santa Clarita, Long Beach, and Los Angeles were the filming locations of this classic film. Chaplin was inspired to create the film by what he saw on his travels. The Great Depression's effects both politically and economically were huge influences, as was industrialization.
Colorado- Badlands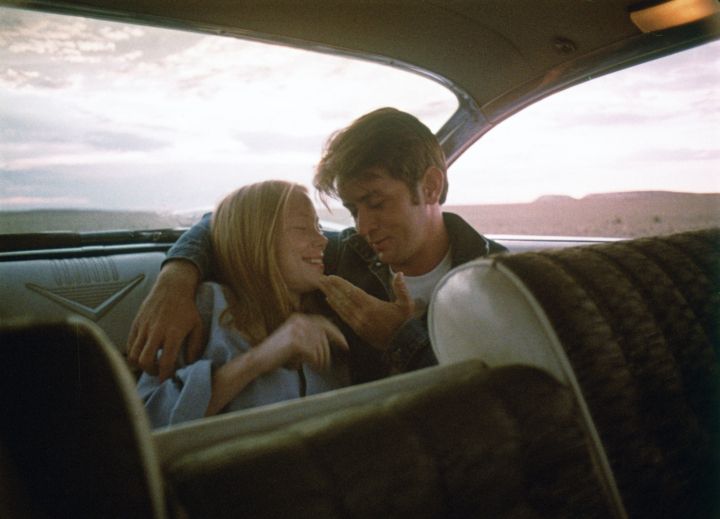 This 1973 film based on the true story of teenage lovers and their gruesome series of murders in 1958 may have been set in South Dakota and Montana. Filming, however, took place in Colorado. The moving clouds mixed with irregular land patterns allowed for unique shadows and lighting in the film.
Badlands was Terrence Malick's directorial debut and stars Martin Sheen as Charles Starkweather alongside Sissy Spacek as Caril Ann Fugate. You may just recognize some of the landscapes of Colorado if you are a local or have explored much of the area.
Connecticut- The Ice Storm
Based on a 1994 novel, this film centers on two dysfunctional upper-class families in the town of New Canaan, Connecticut. So, it is no surprise that the film was shot mainly in the state itself. The depiction of the town was less than favorable, however.
Critic and audience ratings may be good, but the people who actually lived in New Canaan were unhappy with the negative view of their town. On top of the inconvenience of filming, they got nothing good from the film's release.
Delaware- Dead Poet's Society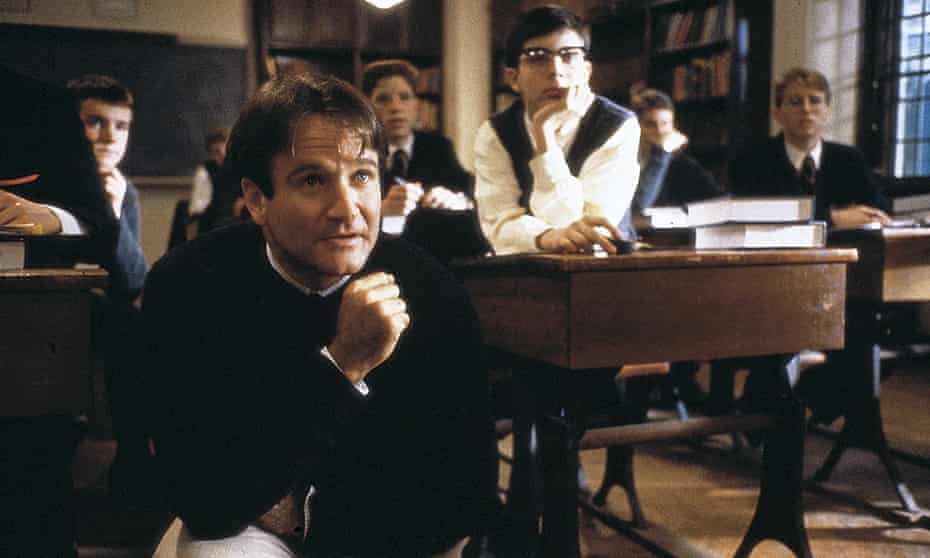 This classic Robin Williams film tells the story of a school for boys in Vermont, but the movie was actually filmed in Delaware. The film promotes some deep feelings and is also beloved by audiences and critics alike. In fact, it won an Academy Award for Best Original Screenplay in 1990.
If you're familiar with Middletown or St. Andrew's School, this movie may have caught your eye for personal reasons, since so much of it was filmed there. Some other backdrops were Old New Castle, Delaware Street, Everett Theatre, and Gunning Bedford Middle School.
District of Columbia- Mr. Smith Goes to Washington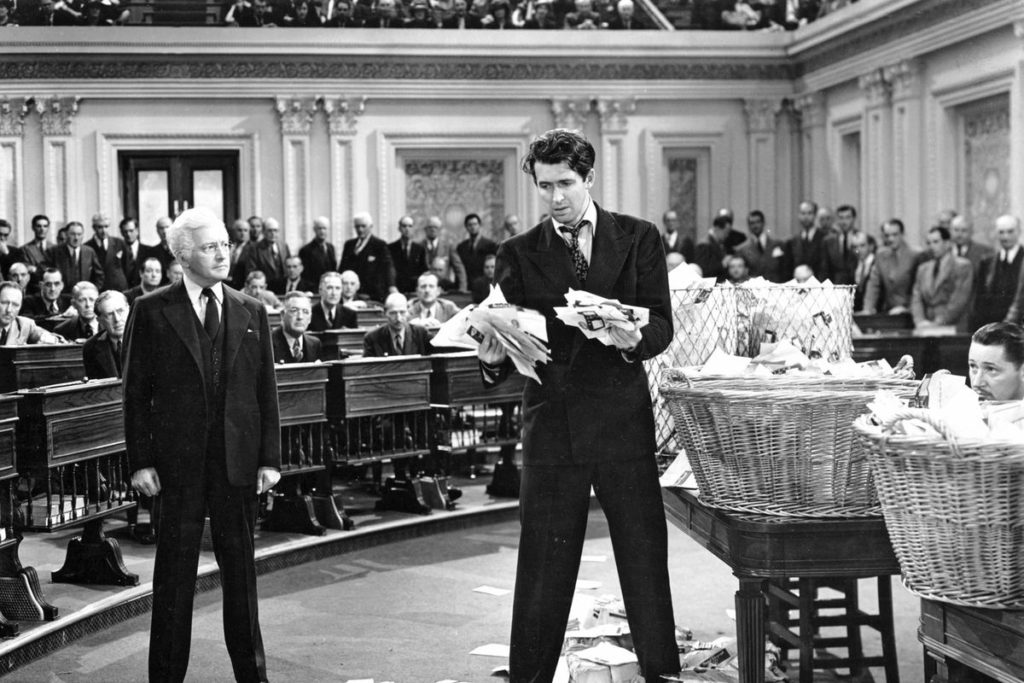 This movie used D.C. for its filming, as the name suggests. You may recognize locations such as the Lincoln Memorial and the U.S. Capitol when watching this film. The comedy-drama focuses on James Stewart as a newly appointed U.S. Senator by the name of James Stewart.
A film from 1939, the young Senator battles political corruption in a way that is only seen in D.C. Some scenes were shot on a stage, however, versus all shots being taken on location. Nominated for 11 Academy Awards, the film won Best Original Story.
Florida- Truman Show
This cult classic features the fictional town of Seahaven but was really filmed in Seaside, Florida. The town was built back in the 80s to be a picturesque community full of Southern charm. It even boasts literal white picket fences in its aim to be the "perfect community."
The movie is about an insurance salesman who realizes his entire life is being recorded as reality television and what better setting than a "perfect" town? Other scenes were shot in Panama City, but The Truman House can be found at 31 Natchez St. in Seaside.
Georgia- Avengers: Endgame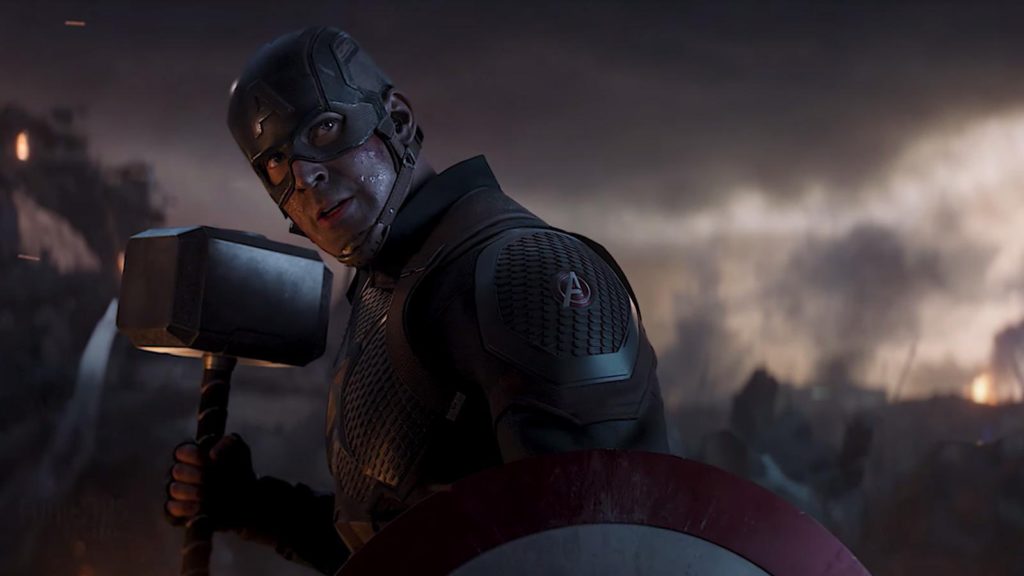 Georgia has been home to many Marvel movie shoots over the years, so it is no surprise that Marvel chose to come back and shoot this finale to the franchise in the state. The generous tax policies also made it much more cost-effective, which can help such an intricate film.
The superhero film from 2019 was primarily filmed South of Atlanta in Fayette County's Pinewood Atlanta Studios (now known as Trilith Studios.) If you think you've caught some scenes in the Durham Cathedral in London, however, you're correct. They shot there, too.
Hawaii- From Here to Eternity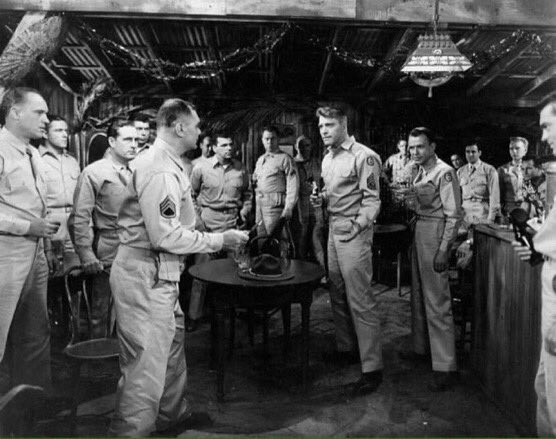 This film is from 1954 but has names like Burt Lancaster and Frank Sinatra to solidify its relevance in today's popular films. Focusing on the lives of three American soldiers on a military base, the movie is based off of a James Jones novel of the same name.
From Here to Eternity portrays the months leading up to the Pearl Harbor attack, and the lives of those soldiers on the American base. Halona Beach Cove in the film is nicknamed 'Eternity Cove' and is the location of an iconic kiss between Sergeant Warden and Karen Holmes.
Idaho- Napoleon Dynamite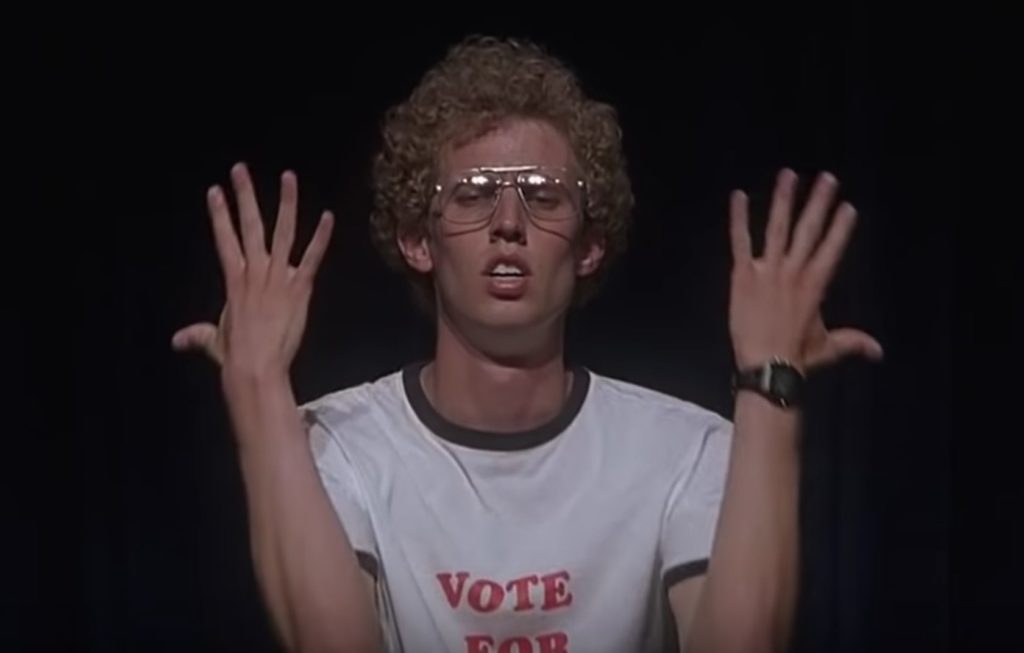 A cult classic, Napoleon Dynamite might not even need an introduction for most. This 2004 film focuses on a small town and its characters' endearing yet hilarious interactions. Terms like "Vote for Pedro" and foods like tater tots are synonymous with this ever-popular film.
The film is said to have been inspired by the director's upbringing in Preston, Idaho, so it is no surprise that they shot the movie there. The local newspaper still has at least 50 groups of fans walk into the office to learn more about the film as much as a dozen years after its release.
Illinois- The Dark Night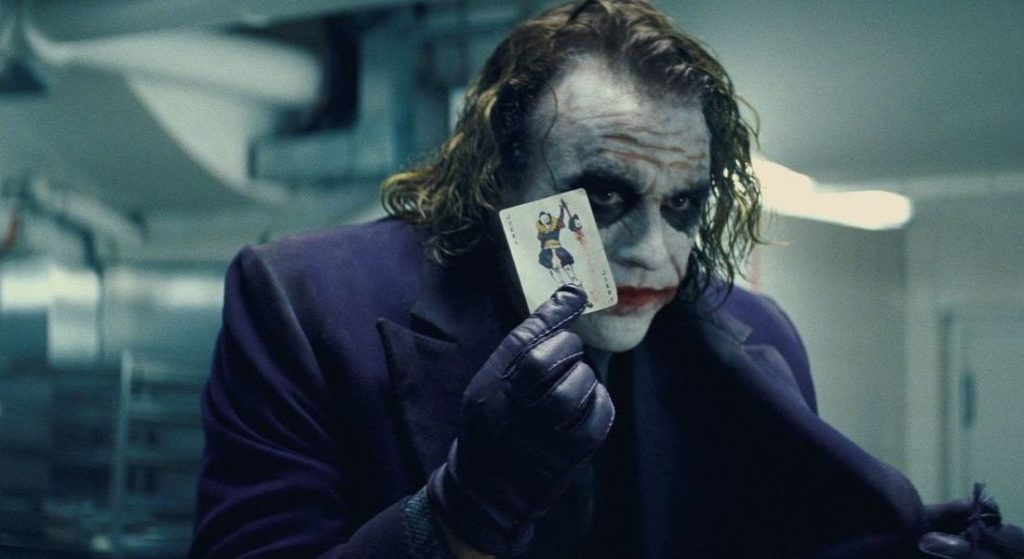 This second one of Christopher Nolan's Batman films sees Heath Ledger playing the infamous Joker with Christian Bale as Batman. The film earned Ledger a posthumous Oscar for Best Supporting Actor in the 2009 Academy Awards. Viewers may notice some familiar buildings in Gotham city.
Chicago was decided upon as the backdrop for Gotham City back in the first film, Batman Begins. The city was chosen for its architecture which is "modernist yet not super modern," as described by Nathan Crowley. This showed the new era that Gotham was entering and created a good backdrop.
Indiana- Hoosiers
This sports film kept true to its title and was shot in the Hoosier State of Indiana. Locations like Indianapolis, Brownsburg, Danville, Elizaville, and Knightstown were all used in the filming of the movie. The Knightstown Gym is even called the Hoosier Gym now.
In fact, that gym puts on a yearly showing of the movie each year to get the public excited for basketball season. When it was shot, thousands of Indiana residents lined up around the Brownsburg High School gym to be cast as extras in the film. Almost everyone made it into the movie.
Iowa- The Straight Story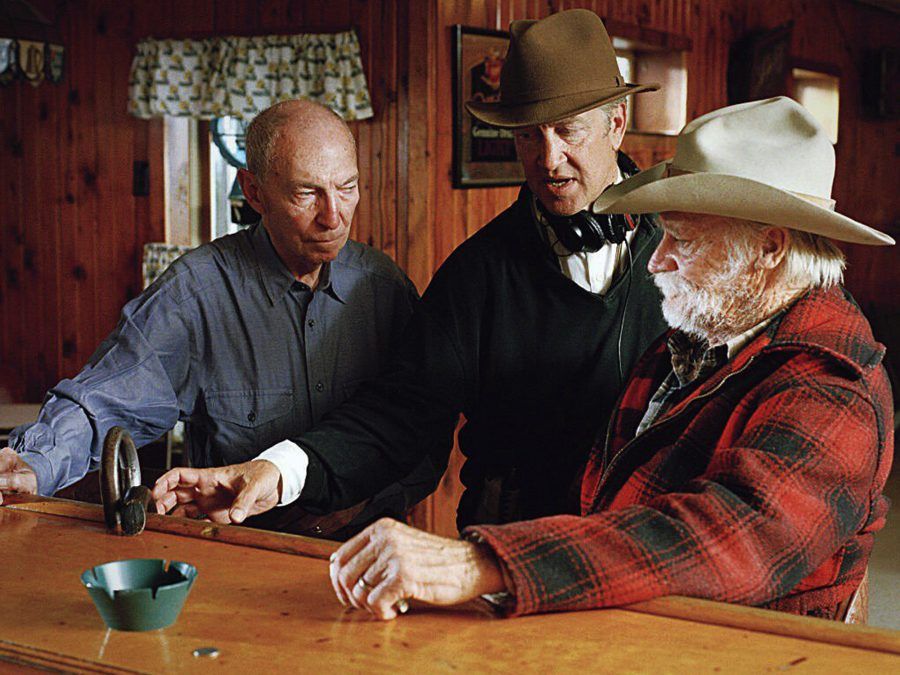 This biographical drama centers around a World War II vet and widower traversing across Iowa and Wisconsin in a lawn mower in order to see his brother. The movie stayed true to its story and was shot in multiple locations in Iowa.
Laurens, Clermont, and Lansing are a few areas that viewers may recognize when watching this movie. Noted as one of the best films of David Lynch's career, it earned star actor Richard Farnsworth an Oscar nomination.
Kansas- Paper Moon
From 1973, this film used real-life father and daughter, Ryan and Tatum O'Neal, to portray conman Moze and his little accomplice Addie. The film was shot mainly in Hays, though McCracken, WaKeeney, and Wilson, Kansas were also used as locations.
At 10 years old, Tatum became the youngest person to ever win an Oscar when her performance awarded her the Academy Award for Best Supporting Actress. In 2003, for the 30-year anniversary of the film, she had a vintage car show, a champagne reception, and a showing at the Fox Theatre.
Kentucky- Goldfinger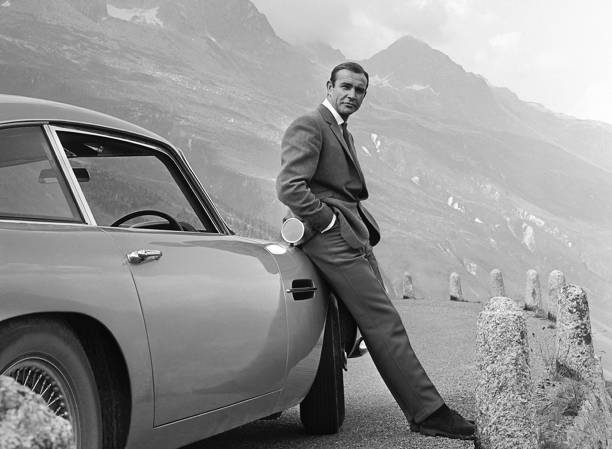 Ever hear the phrase, "A martini. Shaken, not stirred"? That line is from this popular James Bond movie, which was filmed in Switzerland, England, and…Kentucky. 007 must deal with a situation that comes up at Fort Knox, making this Southern state a key location.
The Bluegrass State is seen as the villain, Goldfinger, plans to contaminate Fort Knox's United States Bullion Depository. Some exterior footage of Fort Knox is used but the interior shots are from Pinewood Studios in England.
Louisiana- 12 Years a Slave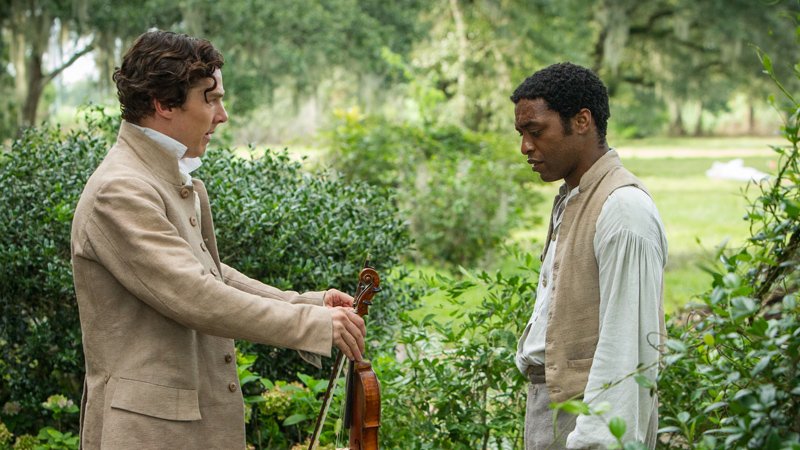 12 Years a Slave was filmed entirely in the Bayou State. This film won an Oscar and was based on Solomon Northup's memoir. However, the locations of focus were not used as shooting locations. Felicity Plantation in Vacherie was used for the Epps house, for example.
Other locations used for the film were Bocage Plantation in Darrow, Shaw Farm, and a Destrehan Plantation outbuilding as Epps' gin house. The Magnolia Plantation in Schriever was used as William Ford's estate.
Maine- In the Bedroom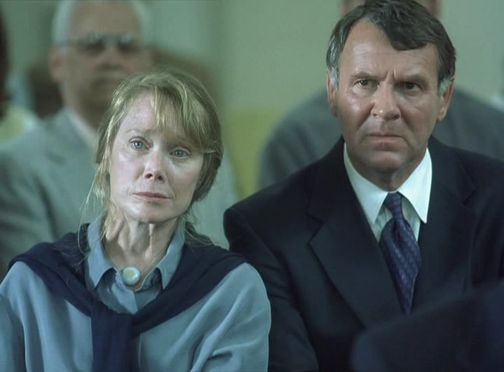 A film about family tragedy, In the Bedroom stars Sissy Spacek, Tom Wilkinson, Nick Stahl, and Marisa Tomei. A couple's son gets involved with an older single mother, and her abusive ex-husband, and drama ensues. One of the top films of 2001, it received five Oscar nominations.
The film takes place in Maine, and the title relates back to the seaside state. It refers to a lobster trap, fitting when talking about Maine, as a metaphor for the tragedy of the film. Locations in Rockland, Camden, Rockport, Old Orchard Beach, Trevett, and more can be seen.
Maryland- Philomena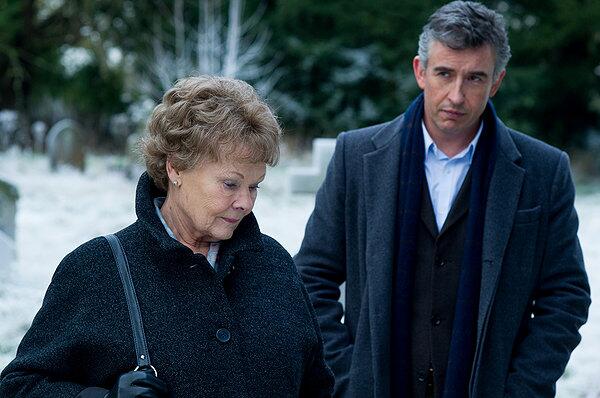 Based on the true story of Philomena Lee, this film focuses on a woman teaming up with a journalist in search of the son she was made to give up for adoption 50 years before. It was nominated for four Academy Awards in 2014.
While some of this film was shot in England and Northern Ireland, Maryland was an important location, too. Poolesville and Potomac specifically are featured in the movie. St Paul's Community Church and an 1820 Potomac house are some of the more notable Maryland locations.
Massachusetts- Good Will Hunting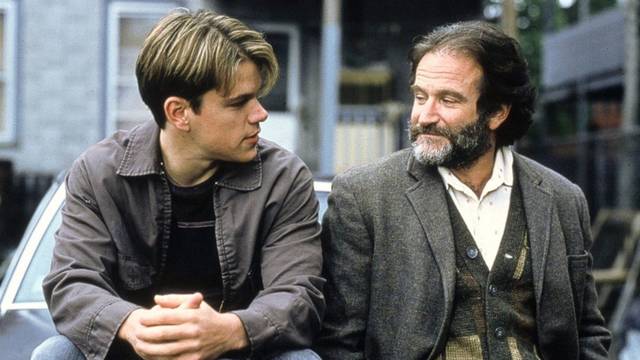 With names like Matt Damon, Ben Affleck, and the late Robin Williams, this film is a classic and had a few shooting locations to set the scene. Toronto, Canada was used for filming but with MIT as a primary setting, much of the filming took place in Boston and Cambridge.
You can visit the L Street Tavern, an iconic location in Massachusetts that attracts lovers of the film from near and far. The film represents Boston in such an accurate way, and also brings visitors who want to experience these places for themselves.
Michigan- Anatomy of a Murder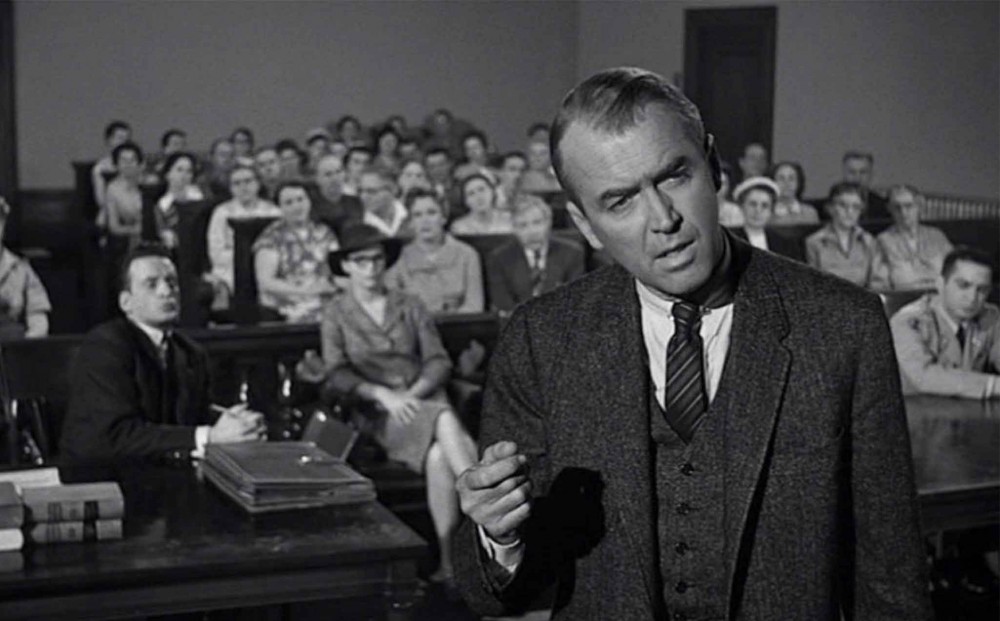 This movie is about the very real murder trial of an army lieutenant in rural Michigan, and most of the film was subsequently shot in the state. Nominated for seven Oscars in 1960, this is one to add to your list.
You'll see locations in Big Bay and Marquette County in the film. Viewers may visit the Lumberjack Tavern (and even try to spot the bullet holes in the wall), head over by Big Bay Jailhouse, and check out Thunder Bay Inn and Perkins Park.
Minnesota- A Simple Plan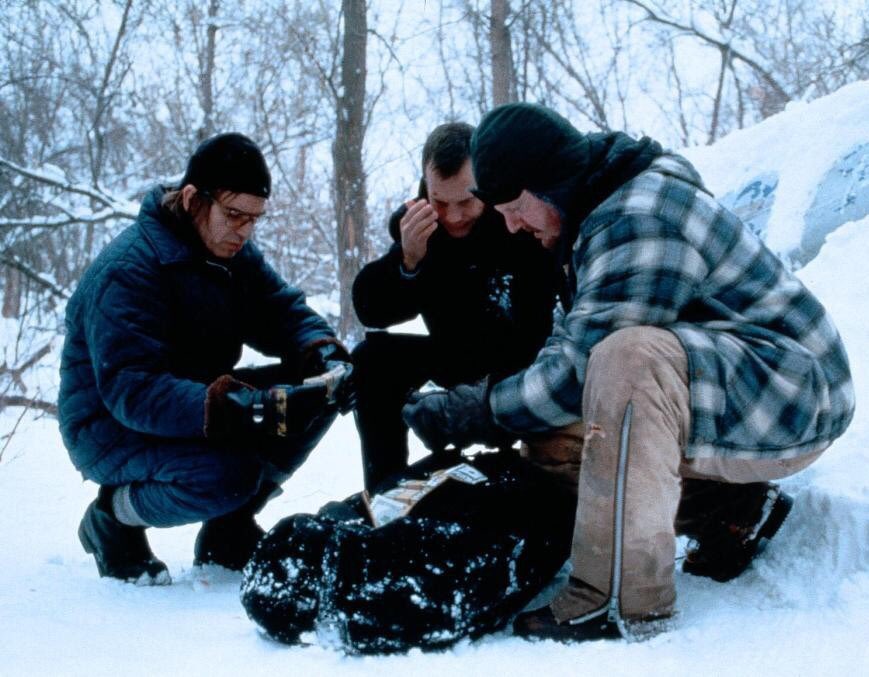 Most of the filming of this 1998 crime thriller was done in Minnesota, in St. Paul, Golden Valley, and Delano. It focuses on a group of friends who stumble upon millions of dollars, along with a dead pilot at the crash site.
Snow plays a big part in the film, as friends struggle to hide money from the authorities, so some scenes were shot out of state. Minnesota had one of its warmest winters on record, so Ashland, Wisconsin stepped in as a backup.
Mississippi- Mississippi Burning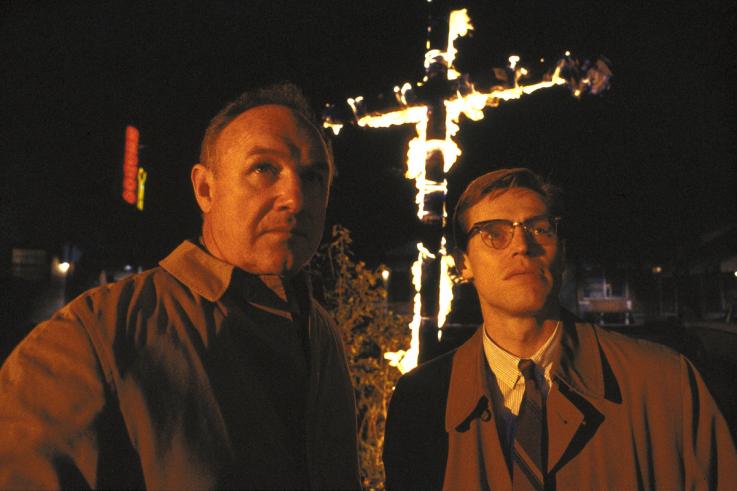 With names like Willem Dafoe and Gene Hackman, this 1988 film is quite popular. The story is about two FBI agents that investigate the disappearance of three civil rights workers. Jackson, Braxton, and Canton, Mississippi are some of the locations that this film used shot in.
Nominated for seven Academy Awards, it won Best Cinematography. However, parts of this film are controversial due to their historical inaccuracies. Additionally, there is criticism for ignoring the role of the civil rights activists themselves when looking at the story.
Missouri- Up in the Air
This comedy-drama features George Clooney and is based on a 2001 novel written by Walter Kirn. Clooney depicts a traveling HR business consultant whose main purpose is to fire people from their jobs. The film got six Academy Award nominations back in 2010.
St. Louis, Missouri was home to most of the filming and places like the Lambert International Airport set the scene for the movie. Ironically enough, empty office spaces in STL were able to be used because so many companies had gone under.
Montana- Little Big Man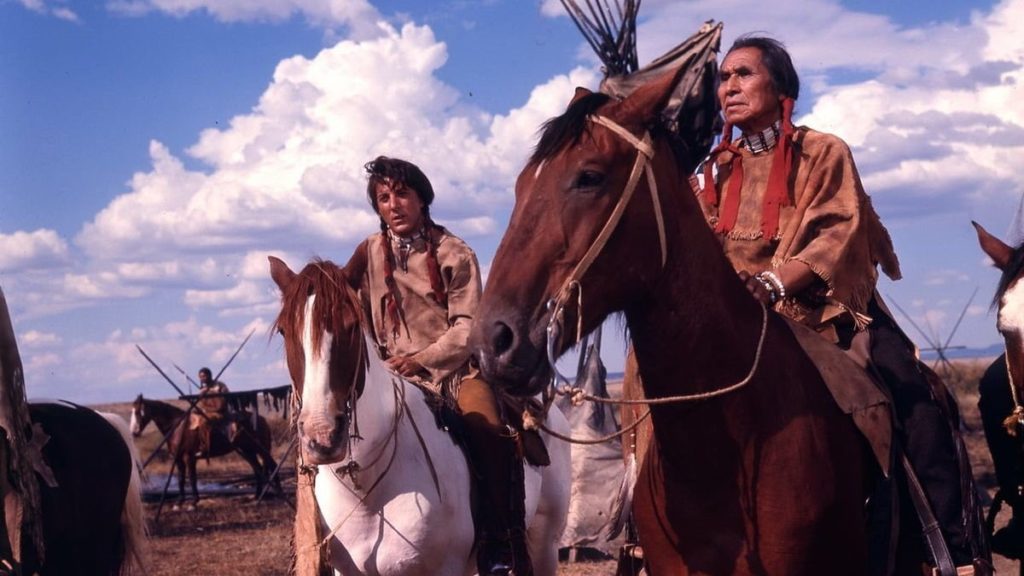 Quite the intriguing tale, Jack Crabb, played by Dustin Hoffman, is a 121-year-old man who recounts to an oral historian detail of his eventful life. Chief Dan George received a Best Supporting Actor nomination at the Academy Awards in 1970 for his work in the film.
While some filming was done in California and even Alberta, Canada, most took place in Montana. Historic sites like Little Bighorn and real reservations were used to give the film a genuine look to its settings.
Nebraska- Nebraska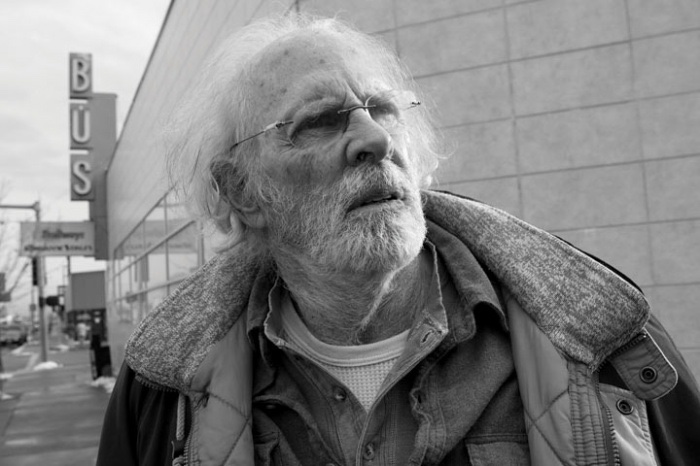 Given its name, the Cornhusker State was the location where this film was not only set but also shot. The black-and-white Oscar-nominated movie centers around an elderly Montana resident and his son as they venture into Lincoln, Nebraska to collect a million-dollar sweepstakes prize.
Lincoln itself along with Osmond, Stanton, Plainview, Hooper, and others were used in filming. The fictional town of Hawthorne was filmed in Plainview, and 227 residents were hired as extras. Overall, 21 Nebraskans were cast in roles for the movie.
Nevada- Casino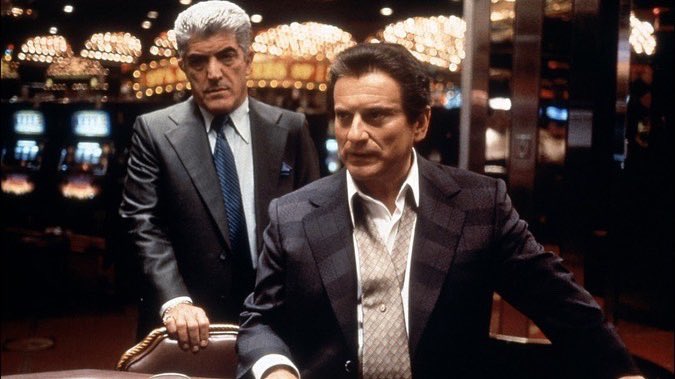 Is there a better place for a story about gambling and crime than good old Las Vegas? That's what Martin Scorsese thought when he created his popular film with a star-studded cast that included Robert De Niro, Sharon Stone, Joe Pesci, and Don Rickles.
This was Scorsese and De Niro's eighth collaboration, and the movie earned Stone an Oscar nomination and the Golden Globe award for her work. Locations like Atomic Liquor Bars, the Riviera, and Las Vegas Country Club can be visited by viewers.
New Hampshire- On Golden Pond
The second highest-grossing film of 1981, this family drama is about an elderly couple taking care of their daughter's (Jane Fonda) fiancé's son. Both Henry Ford and Jane Fonda won Academy Awards for their roles in the movie.
Shot near Squam Lake, the area's abundant loon population seemed to steal the show. Fans can take a cruise of the area and see filming locations and learn all about the ins and outs of the filming process by heading to the Squam Lakes Science Center.
New Jersey- On the Waterfront
This movie about a prizefighter-turned-longshoreman features Marlon Brandon as his character works to stand up to corrupt union bosses. In 1955, the film was nominated for 12 Academy Awards and ended up winning in eight of those categories.
Shot mostly in Hoboken, some residents got cast as extras or even as minor characters. Actual members of the Hoboken police department were even included in filming. Screenwriter Budd Schulberg spent time around the city's waterfront bars and followed developing crime stories.
New Mexico- Ace in the Hole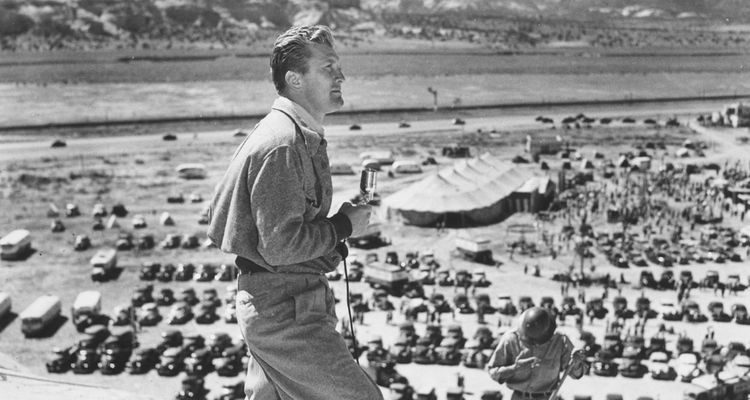 Thanks to the deeply cynical take this movie has on tabloid journalism, the film was a failure both in the eyes of viewers and critics at its time of release. The story is based on a disgraced journalist in Albuquerque who may be jaded but will go to great lengths to get a good story.
Keeping true to its setting, the film was shot about 20 miles west of Gallup, near old Route 66. They used a massive set with a hidden camera truck for the scenes set in Albuquerque and also used a studio for the cave-in scenes.
New York- The Godfather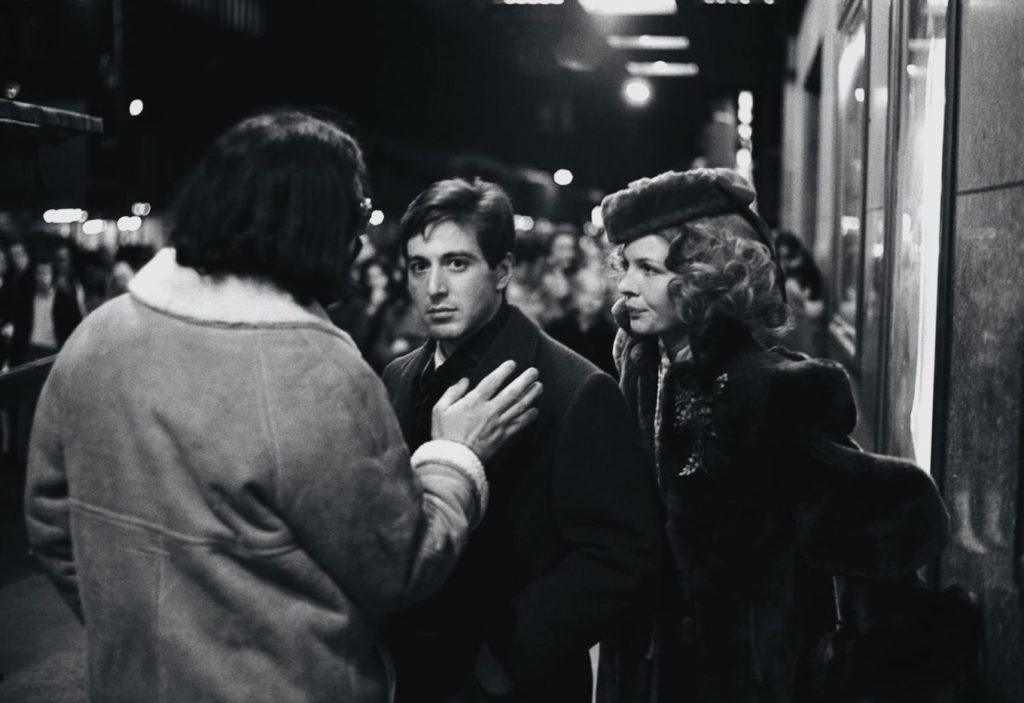 It's hard not to know of The Godfather trilogy, and it may not surprise you to learn that the films were shot in the state. New York City and Long Island were primary locations, but other areas like the defunct air Force Base, Mitchell Field, were also used.
The protagonist's home that Carlo Rizzi also dies in front of in the first film went on the market for $1.37 million back in 2019. Falaise, a Sands Point Mansion, is another spot to know if you are looking for shooting locations for this iconic trilogy.
North Carolina- Evil Dead II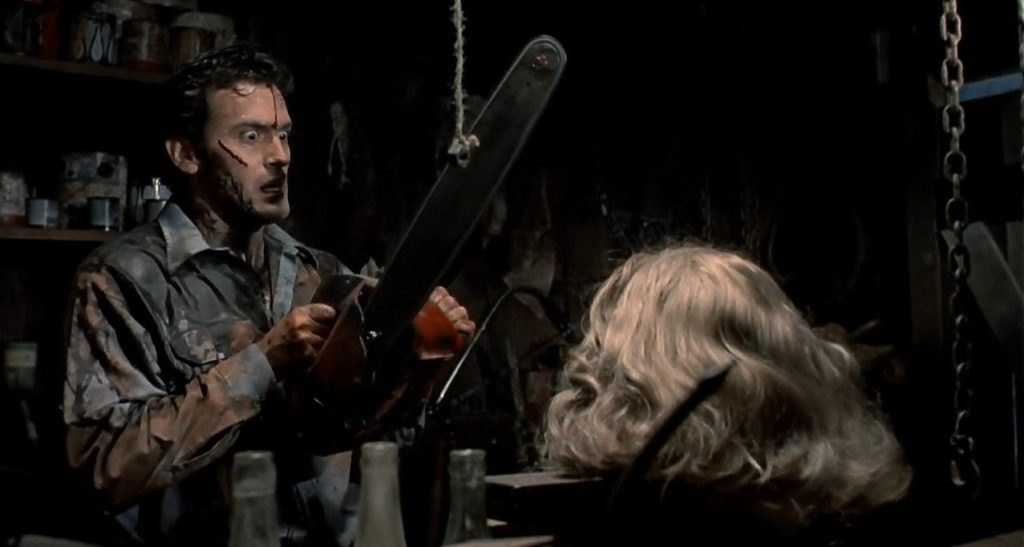 The second installment in Sam Raimi's franchise of horror films sees its main character returning to a cabin in the woods to fight terrifying demons. Some reshoots took place in Detroit, Michigan but the main bits of production occurred in Wadesboro, North Carolina.
Viewers may notice the "Fryingpan Tunnel" at the beginning of the film. This is located along the Blue Ridge Parkway. At the end of the film, shots were taken in and around the Bonsal Ballast Pits. This can be found on Highway 74, in Lilesville, North Carolina.
North Dakota- Fargo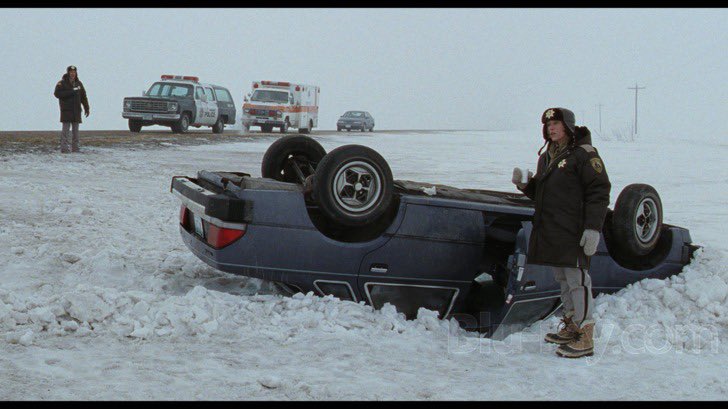 Funny enough, this 1996 film did not shoot a single scene in the city it's named after. Instead, parts of the movie were filmed near Bathgate, North Dakota which was used to portray the fictional town of Brainerd, Minnesota.
The statue of Paul Bunyan that says, "Welcome to Brainerd, Home of Paul Bunyan," was built for the movie and was also based in Bathgate, North Dakota. The film led the Coen brothers to win the Academy Award for Best Screenplay and Frances McDormand to win the Academy Award for Best Actress.
Ohio- The Shawshank Redemption
A box office flop back in 1994 at the time of its release, the film has since turned its response around and is now considered one of the best films of all time. The prison drama is now critically acclaimed and has received seven nominations for Academy Awards.
It used the Ohio State Reformatory in Mansfield as the home of its fictional prison in the film. Instead of being demolished after the reformatory shut down operations in 1990, it was transformed into a popular tourist destination for fans to come to visit.
Oklahoma- Rumble Fish
A film by acclaimed director Francis Ford Coppola, who also directed The Godfather, this movie had a big impact on Tulsa. The coming-of-age film has a dedicated plaque at 815 E. Third St. to mark the brothers' motorcycle ride from the story.
The movie is able to portray what Tulsa looked like back in the 1980s and is beloved for its relatable topics. Based on a novel of the same name, this film follows the navigation of a difficult relationship between two brothers.
Oregon- One Flew Over the Cuckoo's Nest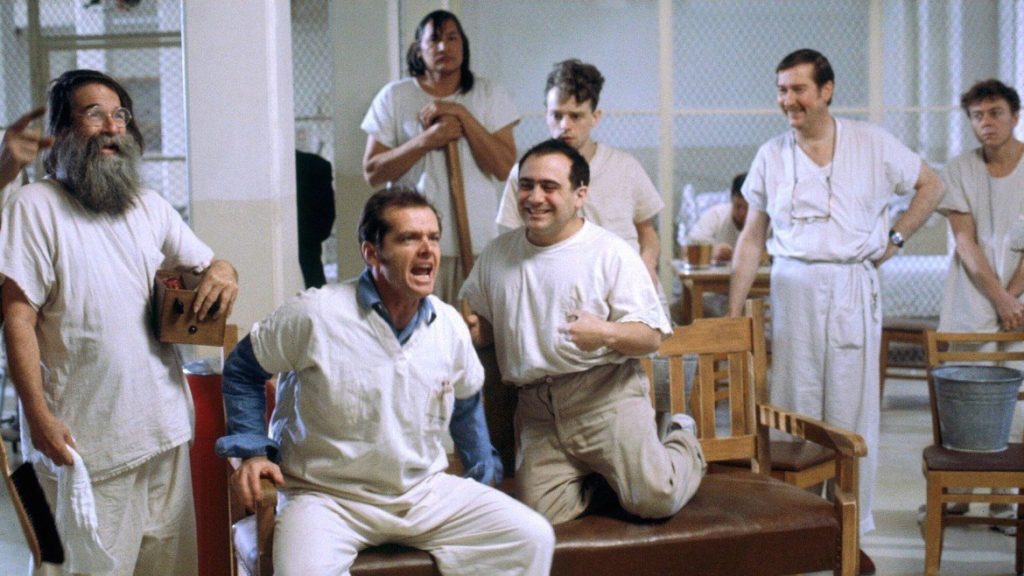 Considered one of the greatest movies of all time, there is now a Netflix show called Ratched that began in 2020 and acts as a prequel. In 1976, this Jack Nicholson film won all five major Academy Awards — Best Picture, Best Actor, Best Actress, Best Director, and Best Screenplay.
Set at the Oregon State Mental Hospital in Salem, the real hospital's superintendent at the time had a chance to play a doctor in this comedy-drama. Dr. Dean Brooks in turn gave filmmakers unrestricted access. Patients had the chance to play extras, too.
Pennsylvania- Silence of the Lambs
Another classic film, this psychological horror sees the story of a serial killer and the FBI trainee who is set out to search for him. Unlike some movie locations, the 'Buffalo Bill' house near Perryopolis had lots of trouble securing buyers once it went up for sale.
This movie won all five major Academy Awards in 1991 and is critically acclaimed by audiences and critics alike. You can now rent the house which has been rebranded as 'boutique accommodation' and see the ''Workshop of Horrors' in the basement if you'd like.
Rhode Island- Moonrise Kingdom
Another coming-of-age film, this Wes Anderson movie has quite the cast. From Frances McDormand and Tilda Swinton to Bruce Willis and Bill Murray, viewers will recognize some faces. Fisher's Island, New York, was said to inspire the setting of the story.
The film is set on the fictional island of New Penzance, in New England. Prudence Island was a filming location to portray this island and can be visited by those in the Ocean State. With just 200 residents, this little island can only be visited by ferry, so plan ahead.
South Carolina- Cold Mountain
A 2003 period drama, Jude Law, Nicole Kidman, and Renée Zellweger star in this movie which follows a Confederate army deserter as he works to reunite with the woman he loves. Zellweger won the Academy Award for Best Actress in a Supporting Role, and the film had seven total Oscar nominations.
Though the movie is set in Cold Mountain, North Carolina, filmmakers shot in the Carpathian Mountains of Romania, which was controversial with residents. Charleston, South Carolina was also used for a variety of scenes, along with Virginia and North Carolina.
South Dakota- Dances with Wolves
Following a Civil War soldier who forms a relationship with a Sioux tribe, this epic Western won seven Oscars at the Academy Awards in 1991, including for Best Picture and Best Director. Kevin Costner directed, produced, and starred in the film.
Shooting took place mainly in South Dakota for the movie, and the bison hunt scene took place at the real-life Triple U Buffalo Ranch outside of Fort Pierre. Now, thanks to the film, the ranch is officially known as Standing Butte Ranch.
Tennessee- The Green Mile
Based on a Stephen King novel of the same name, this supernatural prison drama goes on for three hours. It got four Oscar nominations in 2000, including one for Michael Clarke Duncan's role as a death row inmate named John Coffey.
The film is set in Louisiana, but filming took place in multiple states. Most notably, California, North Carolina, and Tennessee. The Tennessee State Penitentiary in West Nashville stands out as the location where scenes of the Cold Mountain Penitentiary were shot.
Texas- Paris, Texas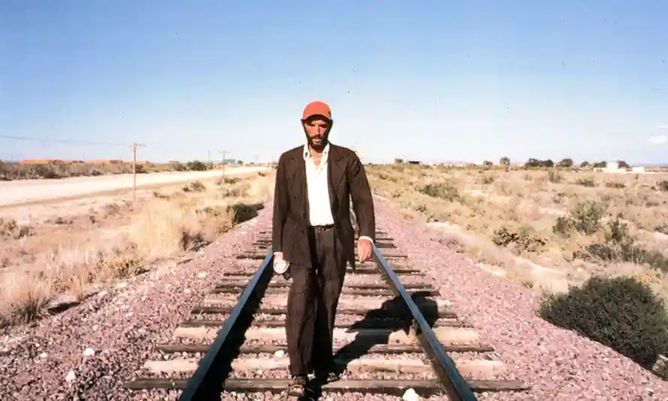 A road film about a drifter searching for his estranged family, here is another one that was not at all filmed in its titular location. Instead, other locations in the Lone Star State like Houston, Marathon, Terlingua, and El Paso were utilized.
The goal was originally to drive all over the United States, from Texas to Alaska, according to director Wim Wenders. Scriptwriter Sam Shepard convinced him that everything they needed for filming was in Texas, so they stayed in the state.
Utah- Jeremiah Johnson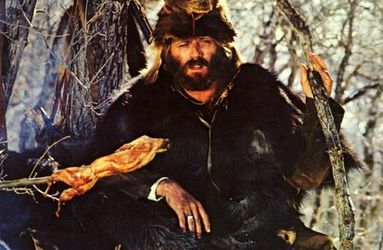 The titular's main character Jeremiah Johnson is played by Robert Redford who depicts a Mexican American War veteran. In the 1972 Western film, Johnson decides to become a mountain man in the Rockies, and much of the film uses the snowy landscape to tell its story.
What better place to film than in Utah's vast wilderness? Areas like Ashley National Forest, Wasatch-Cache National Forest, Uinta National Forest, and Zion National Park were used as locations to shoot this movie. Provo, Leeds, and St. George were also used.
Vermont- Beetle Juice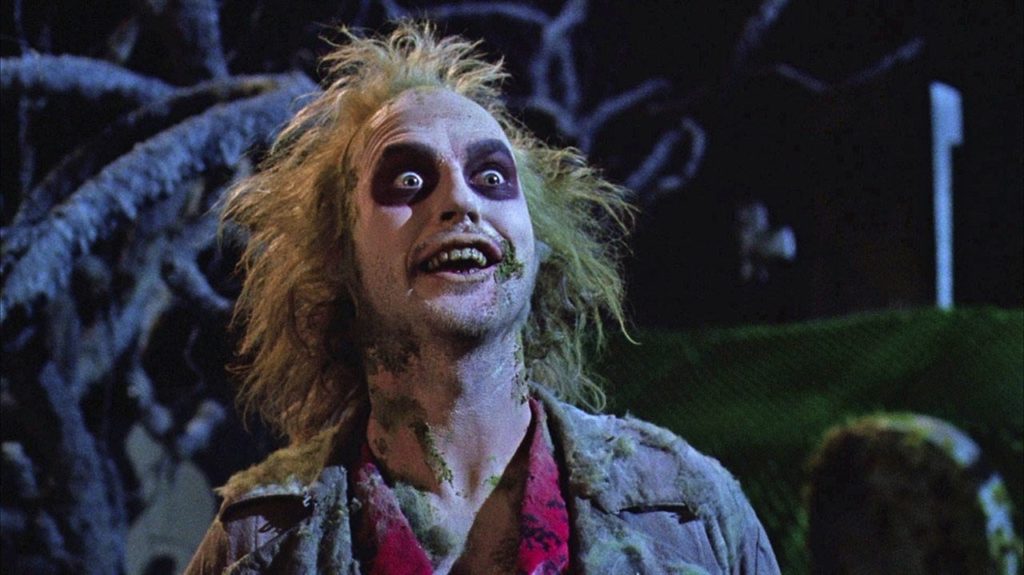 A beloved Tim Burton film, this is the spooky tale of two married ghosts who call in a 'bio-exorcist' to remove the family that is living in 'their' home. Beetlejuice is still a Halloween classic today thanks to its underhanded humor and creepy twists.
The movie is set in a funky Victorian home with its 1980's spin, which was constructed just for the film. The fictional town of Winter River, Connecticut is home to this story but the film was actually shot in the small town of East Corinth in Vermont.
Virginia- Lincoln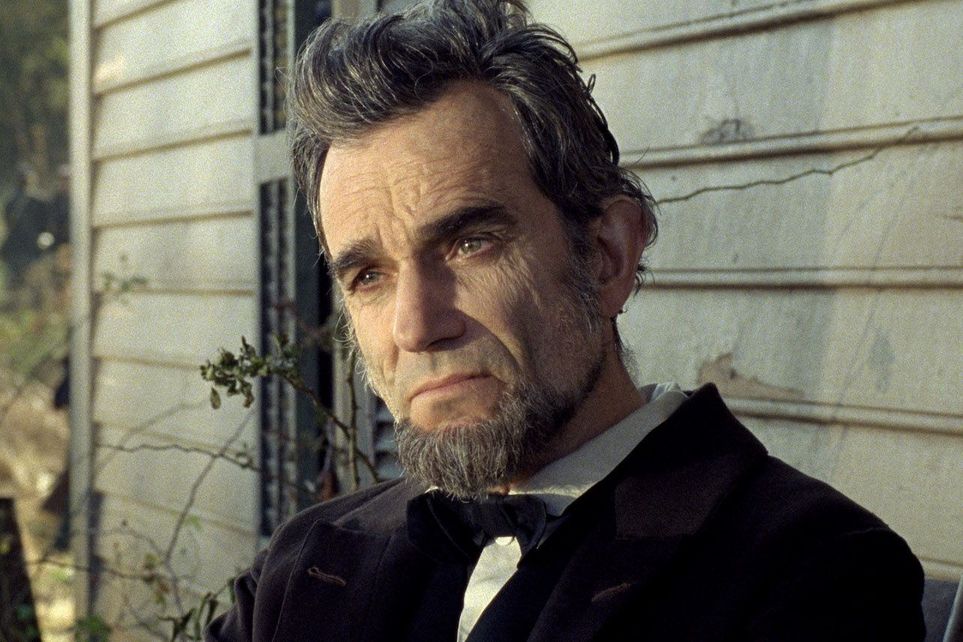 This drama about Abraham Lincoln was an award-winning drama by Steven Spielberg and used historic landmarks like the State Capitol and the Executive Mansion. It was shot in Richmond and Petersburg, Virginia, as well, for its rich historic legacy and architecture.
Lincoln was nominated for a host of different awards after its release. The film won Daniel Day-Lewis the Academy Award for Best Actor following his performance as America's favorite president. Viewers can visit many of the sites in the film as they are famous historical landmarks.
Washington- Captain Fantastic
A comedy-drama, this film captures the Washington wilderness in a way that could only be done in real locations. Rosario Beach was picked as a backdrop for one of the scenes simply due to its beauty, according to the film location manager Dave Drummond.
The movie focuses on a family that lives in isolation in the Washington Wilderness, and the settings are diverse. You'll see rivers and beaches, mountains, deserts, lots of trees, and everything in between. Deception Pass State Park is one of the main filming locations.
West Virginia- Super 8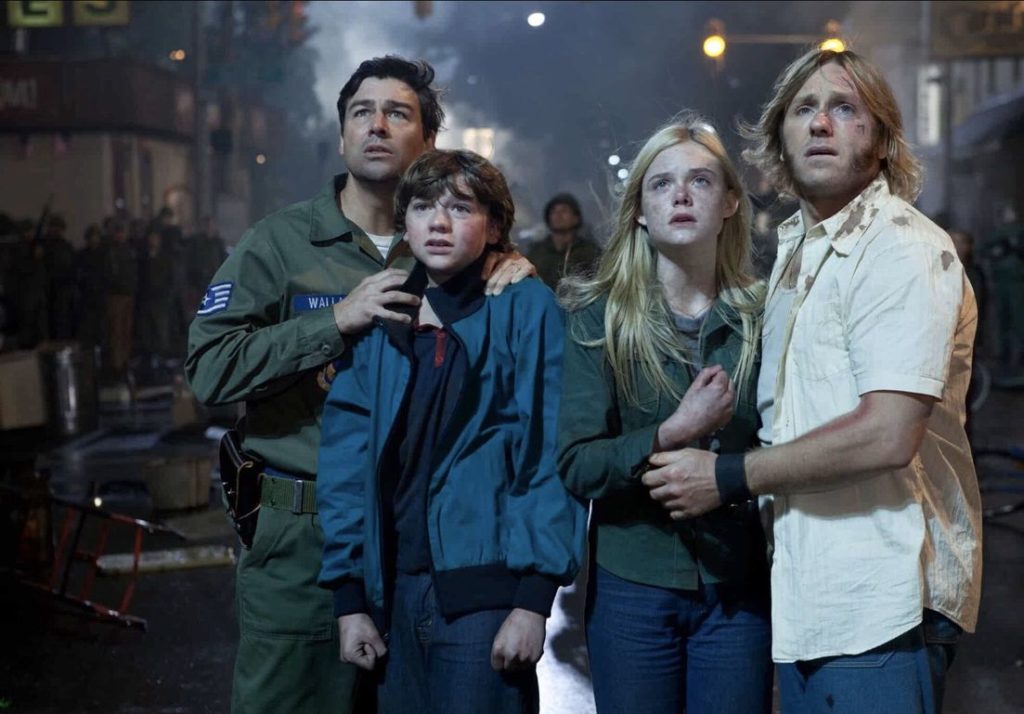 Although this sci-fi flick was set in the fictional town of Lillian, Ohio, it is considered the best film shot in the Mountain State. J.J. Abrams, the seasoned director, was behind this film which shot its train crash at a California ranch and most of the rest in Weirton, West Virginia.
West Virginia was chosen due to the state's tax incentives, much like Ohio, as well as the retro charm of Weirton. The friendly people in the area certainly didn't hurt, and many locals had the opportunity to play extras in Super 8.
Wisconsin- Major League
There may be remakes, but the original film which starred Tom Berenger, Charlie Sheen, and Corbin Bernsen, was such a hit that its subsequent films just could not compete. This baseball comedy from 1989 was filmed in Milwaukee, Wisconsin despite it being set in Cleveland, Ohio.
Lots of Milwaukee locals pitched in as extras during the late summer shoots. Cleveland turned out to be just too busy to film in due to the Browns already playing preseason games. Though, writer-director David S. Ward did say he would love to eventually shoot in the city.
Wyoming- Django Unchained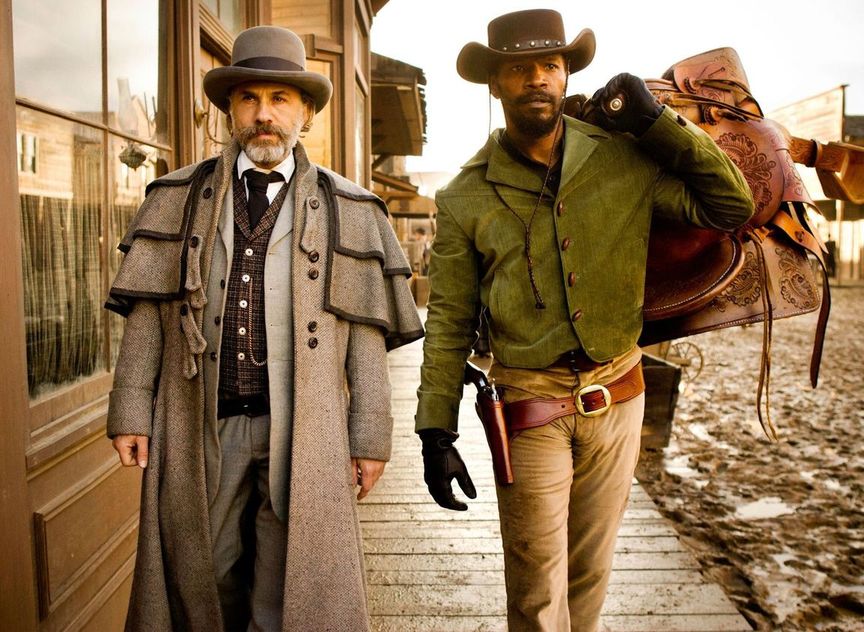 In this Quentin Tarantino Revisionist Western film, a freed slave and German bounty hunter team up and hunt criminals. The Oscars speak for themselves when it comes to this one. The Cowboy State was a fitting filming spot for the movie.
Originally, Mammoth Lake, California was the planned shooting location. However, there wasn't enough snow to complete the shots needed. So, Wyoming ended up being just the place to film Django Unchained thanks to its beauty in the summer and its snow in the winter.