These Vehicles Were Quietly Discontinued in 2022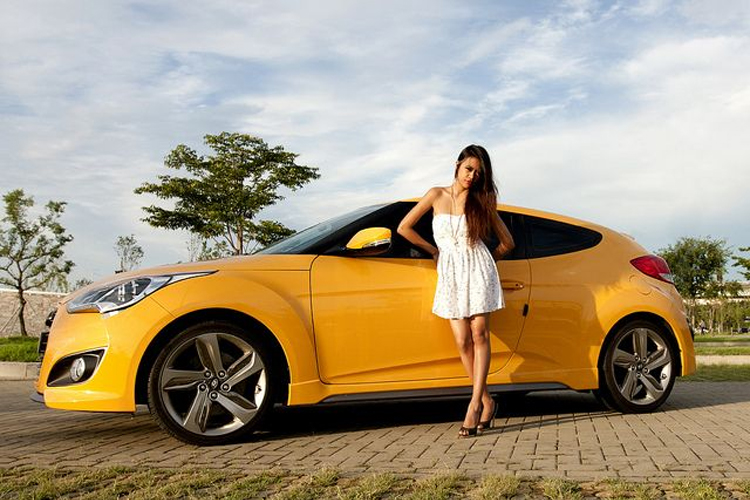 We've all experienced memorable drives in our favorite cars. Much of the nostalgia we feel when slipping behind the wheel of a car has to do with memories of family, friends, good music, and good times as we speed down the road.
The cars on this list have had a good run, but now it's time for them to bid adieu to those good times and perhaps a bit of hijinks. Say goodbye to your favorites, for these memorable models will no longer be gracing showroom floors in 2022 and beyond…
BMW 2-Series Convertible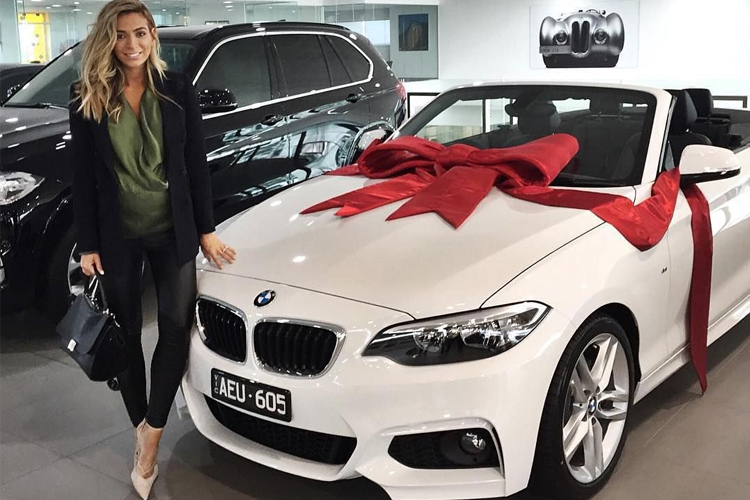 BMW has long been known as a luxury brand that is as enjoyable to drive as it is lovely to look at. Designed with superior German engineering, it is marked for speed and smooth handling that inspires feelings of exhilaration.
The 2-Series Convertible went out the door in 2022, and in its place will be a coupe form for the coming year. It's still possible to see an open-topped variant that will grace the lineup in the future, so don't put away those sunglasses just yet.
Mercedes V-8 Models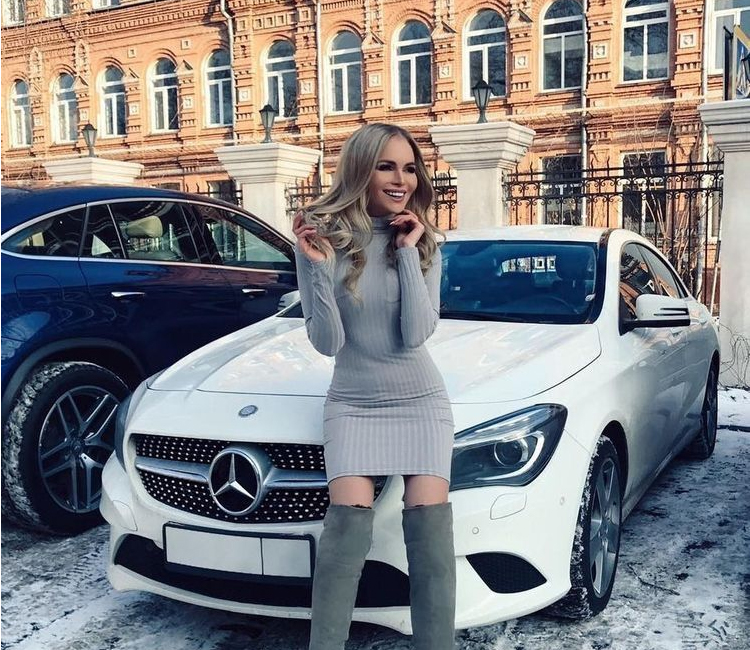 Supply chain issues are affecting every corner of the market these days, with car sales being no exception to the phenomenon. Mercedes had some powerful V-8 models that had a good run, but it's time to move on to more fuel-efficient models.
S-Class models will likely stick around for 2022, but Mercedes has no intention of continuing to manufacture other models of V-8 cars, including the 550, the 580, and the AMG 63. We hope that supply chain repair will bring back these powerhouse performers in the future.
BMW M2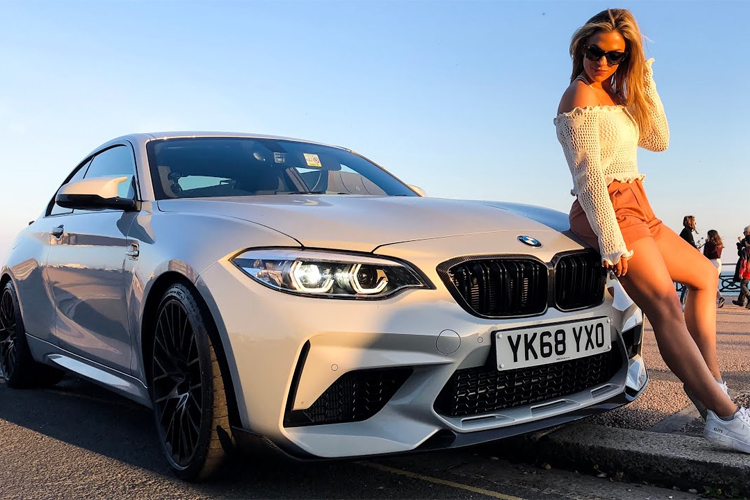 The MBW M2 is a high-performance version of the BMW 2 series automobile, made to replace the 1 Series convertible and couple models. The most basic M car in the range it features a more powerful yet responsive driving experience.
Rumor has it that BMW is shelving the M2 series for 2022 in order to provide a complete overhaul to its design. We wager that this omission from the lineup won't last long and that a new and improved model will grace showroom floors in 2023.
Dodge Durango SRT Hellcat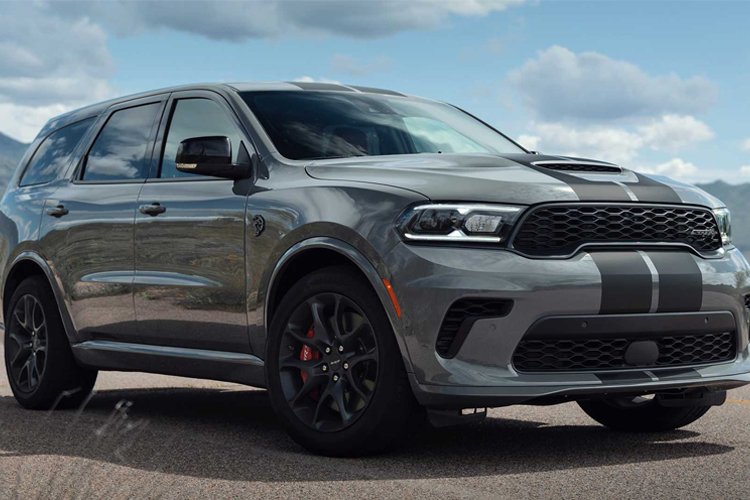 With three rows of comfortable seats and 710 horsepower at your disposal, you'll either come to love or fear the roller coaster ride that is the Dodge Durango SRT Hellcat. It takes a brave soul to get behind the wheel of something this powerful.
Unfortunately, this much power comes with a price. Not nearly as efficient as its EV counterparts such as the Corvette Z06 and the Mustang Shelty GT500, this guzzler needs a bit of a tune-up before Dodge puts another model back on the road.
Jeep Grand Cherokee SRT and Trackhawk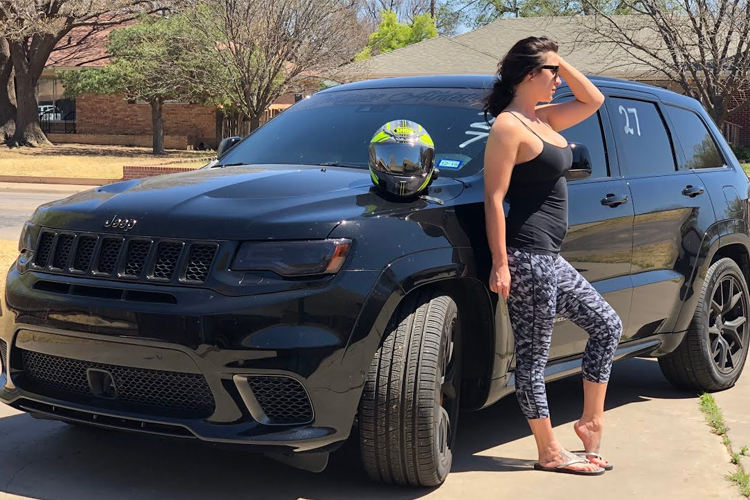 The Jeep Grand Cherokee SRT and Trackhawk boast a beautiful design bursting with 6.4 L V8 power, exhilarating acceleration capabilities, and seriously impressive handling. New and improved braking and luxury interior features have gained a loyal following.
This outgoing beauty does share some similarities with the aforementioned Dodge Durango, which is why its design is taking a break for the coming year's release. The new-generation Grand Cherokee retains many of the same benefits as the SRT, yet boasts more efficient mileage and improved safety features.
Honda Clarity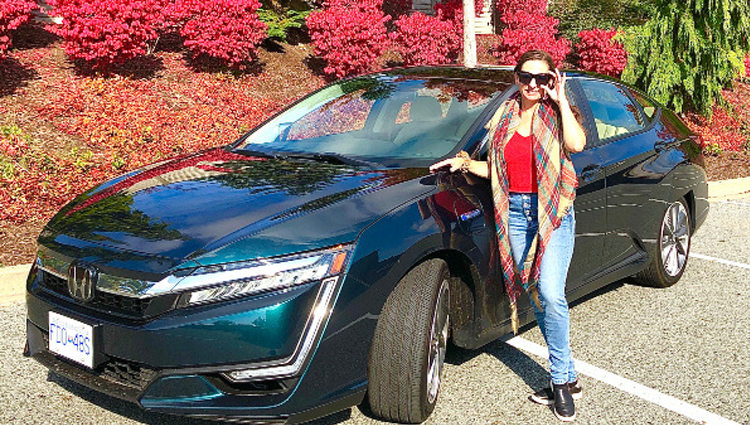 Honda joins the alternative fuel party with the Clarity, sporting electric, hybrid plug-in, and fuel cell options for those wishing to feel less guilty about owning a sporty vehicle. The Clarity fit the bill for a while, but now it's due for a redesign.
Clarity will be available for leasing through 2022, though only in California. As the Clarity departs, it leaves only the Hyundai Nexo and Toyota Mirai as options for fully chargeable vehicles for the year ahead.
Ferrari F9 Tributo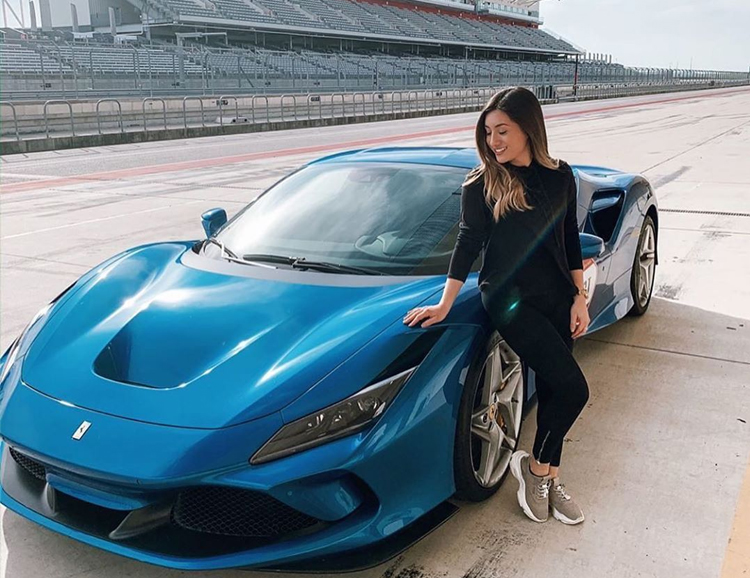 Ferrari is a name associated with power, prestige, and performance. Italian design ensures that the V8 engine in this F9 Tributo purrs like a jungle cat, and power train superiority handles so well that driving seems more like play than work.
The decision to take the F9 Tributo off the market surprised nearly everyone, especially given the fact that sales soared since its introduction in 2019. It will most likely be replaced by something equally as fast, possibly electric.
Hyundai Ioniq Electric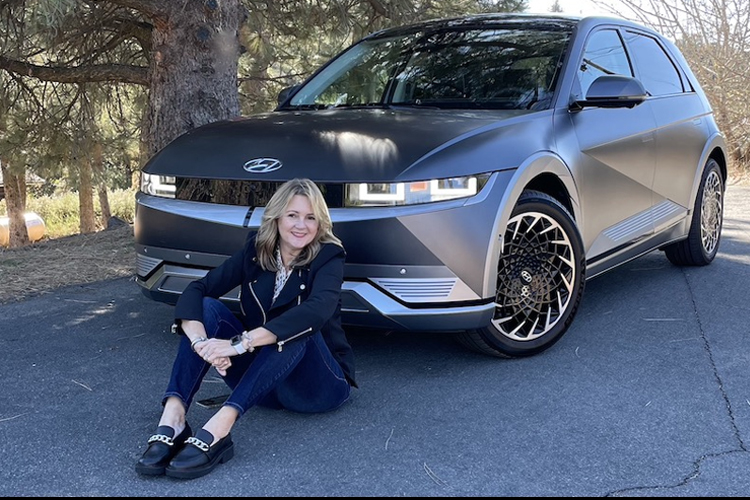 The Hyundai Ioniq hybrid and plug-in hybrid will continue delighting drivers in as 2022 models, Hyundai is pulling the plug on the battery-powered Ioniq model. This was no doubt because sales maintained consistency in only eleven states.
Another sad reality of the Ioniq Electric is its low EPA-rated driving range. It averages only 170 miles per charge, compared to the all-new Kona Electric, which boasts an impressive 260 miles and counting. The electric choice is clear.
Lotus Evora GT
A 416-horsepower supercharged v-6 positively hums down the road at 4500 rpm, but the raw power and performance of the Lotus Evora GT have proven that it's only for a well-chosen, experienced few to own and enjoy.
A bit pricey for some, the base value of this vehicle starts at around $99,000. Adding a few features quickly adds up, so designers are going back to the drawing board to figure out ways to bring this luxury performance to the general public.
BMW i3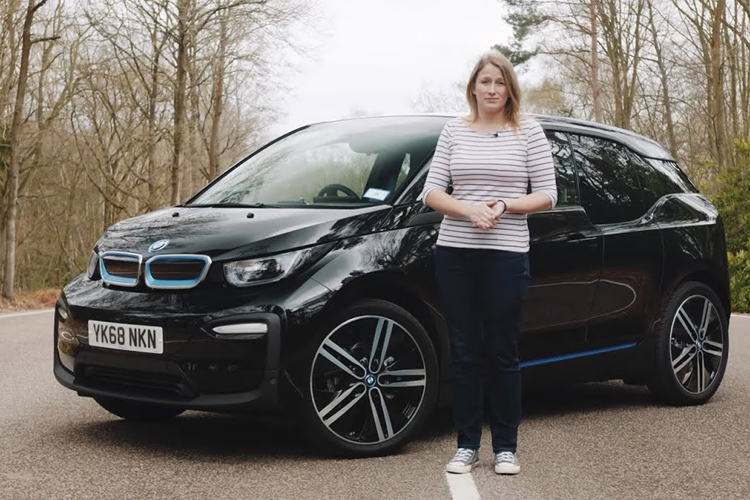 The i3 is a high-roof hatchback vehicle created and marketed by BMW that features zero emissions. Launched as part of BMW's electric i Sub-brand, it appeals to young and old alike for its green value and zippy design.
Unfortunately, the limited driving range of this electric hatchback falls short of other electric designs. Other comparable vehicles, such as the Chevrolet Bolt and the Hyundai Kona, can go as far as 250 miles before needing a charge.
McLaren Elva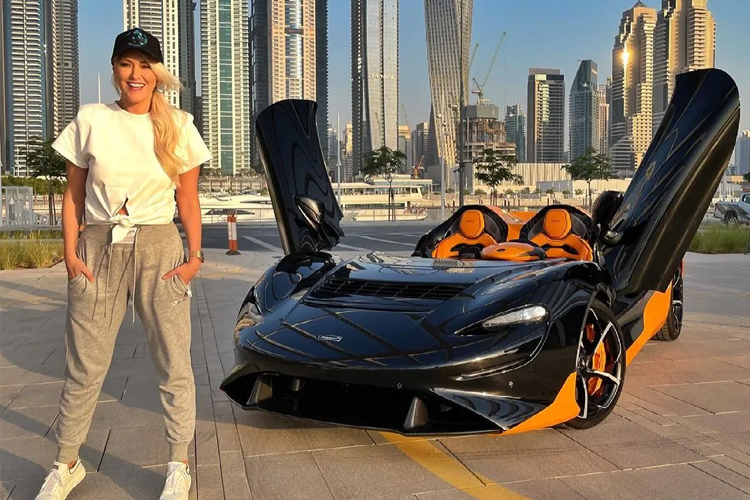 The McLaren Elva is a mid-size sports car inspired by open top race cars developed by Bruce McLaren in the 60s. Considered a true luxury ride, the vehicle debuted at a base price of $1.6 million.
With only 399 units sold, we simply can't justify the price of production and marketing. the Elva is calling it quits for a while. It's not every day that 804 horsepower comes complete with neither roof nor windshield, so it was only a matter of time before it got shut down.
Kia Sedona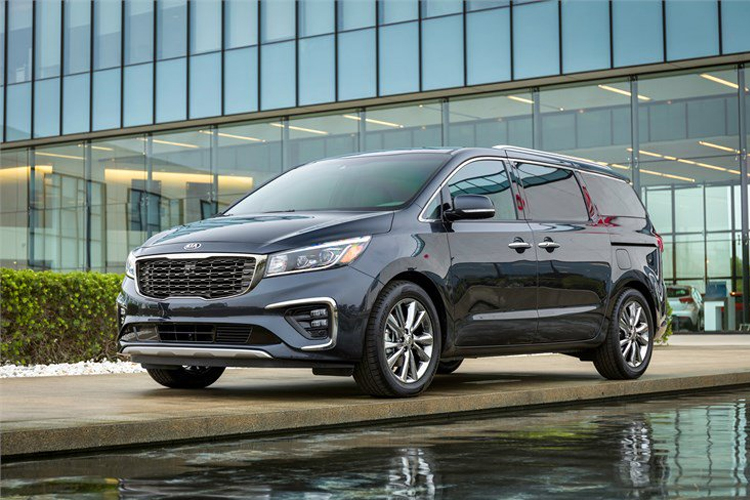 While the Kia Sedona promises a cushy ride, efficient handling, and easy-to-use tech features, it did not exceed expectations when it came to the cargo room and fuel economy when compared to other vehicles in its class.
A remake of the Sedona is in order, with a Carnival soon to be released by the company. It promises better gas mileage with improved technology and significantly more cargo space for kids, pets, and whatever else you choose to tote about.
Mazda CX-3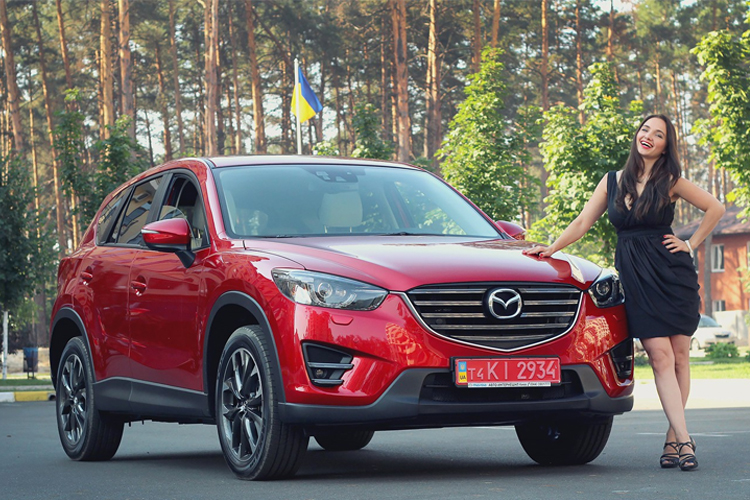 The CX-3 is one of the smallest SUVs in the Mazda lineup, sharing space with the comparable CX-30. An upscale cabin, flirty handling, and beautiful exterior have yielded a good run for the model, which is now taking a break.
Vocal critics of the model have been calling for more cargo space in this "SUV classified" vehicle, and the answer has come in the form of the larger CX-30, which has now replaced it as the best subcompact crossover on the market.
Mazda 6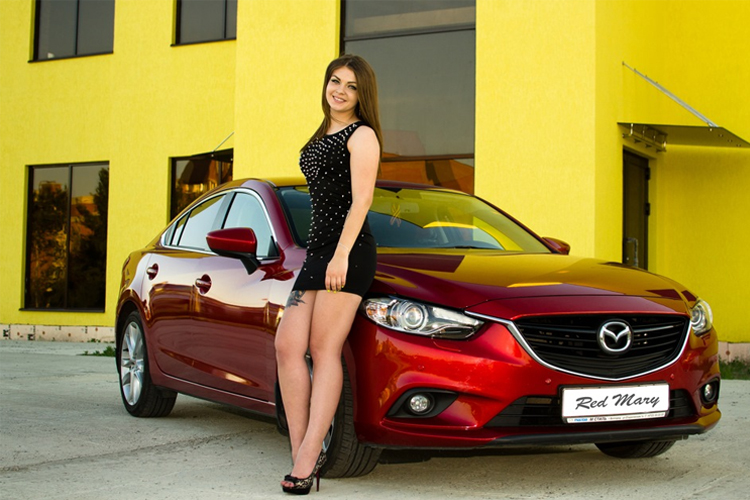 The Mazda 6 is a mid-sized vehicle produced by Mazda for nearly twenty years, marketed as the first example of style, spirit, and design. Launched in Japan in 2022, it quickly took the world by storm as a stylish and affordable option for singles and families alike.
Competitors like the Accord Touring and the Hyundai Sonata N line have replaced it in style and performance. Mazda 6 is likely to return, but it needs to up the game with regard to adding hybrid options and improving rear-wheel drive.
Mercedes AMB A35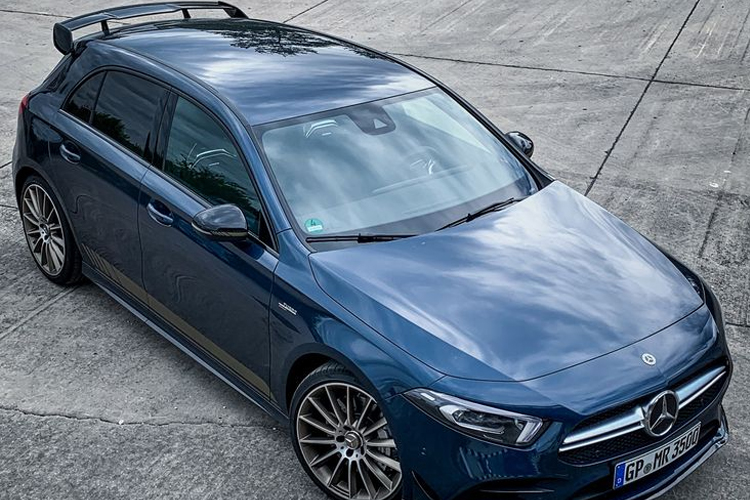 Mercedes has long been associated with luxury. The AMG sports a 302-horsepower turbo that'll put you back in your soft, buttery seat, giving you all the performance of a high-end sports car with the creature comforts of a lush Cadillac.
Unfortunately, with so many similarities in mechanics and design, the new and improved AMC CLA35 will continue the tradition of high class and superior performance, with a few more bells and whistles thrown in for good measure.
Rolls Royce Dawn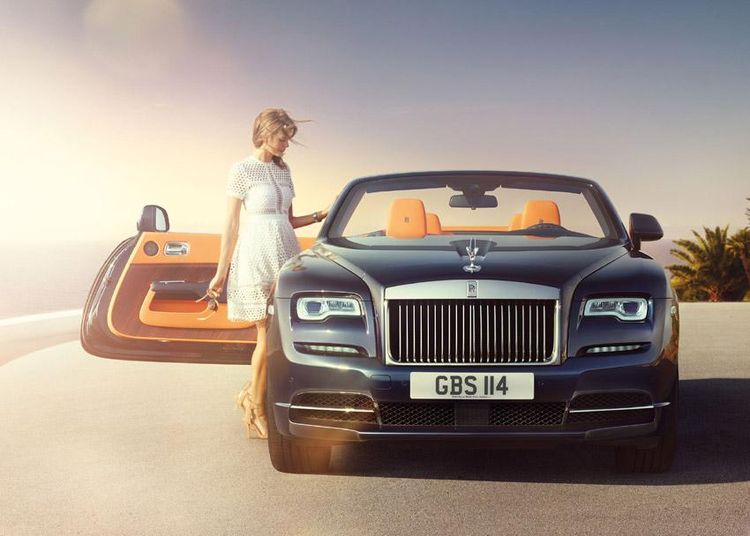 The Rolls Royce Dawn is a powerful glimpse of power, performance, and perfection. There's nothing quite like the feeling of breezing down the road, wind in your hair, and sun on your shoulders, to create the perfect driving experience.
With a rich tradition of luxury and being at the forefront of innovations in the automobile industry, Rolls Royce is going undercover as it retires the Dawn to get on the electric vehicle bandwagon. We expect luxury hybrid vehicles within the year.
Mercedes AMG CLS53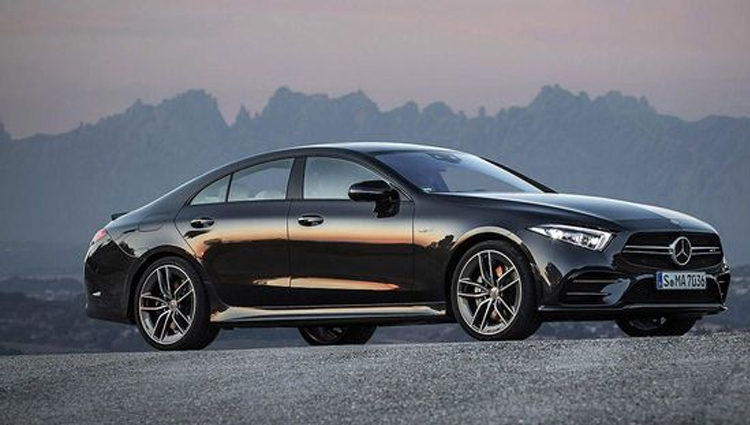 Sleek design and a host of AMG-specific enhancements make this four-door sedan both elegant and athletic. The CLS53 is almost identical to the AMG E53 sedan, but it does have racier effects and a less spacious trunk.
Mercedes is adept at pumping out several six-cylinder mid-sized models, so it isn't surprising that they'd want to clean things up a bit for the coming year. Not to worry, you still have several options to choose from if you are stuck on the Mercedes brand.
Mercedes AMG GT Coupe And Roadster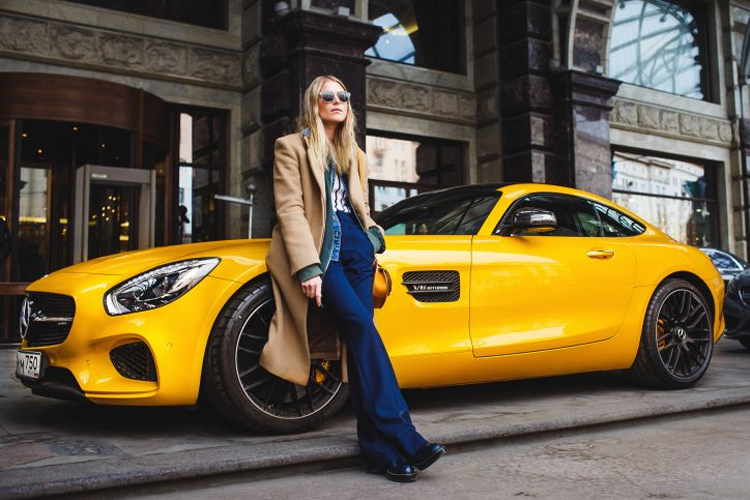 Car enthusiasts are immediately drawn to the stunning design of the Mercedes AMG GT, and they are pleasantly surprised to find that its pretty power is relatively easy to handle as well. Super athletic suspension features a hand-built twin-turbo V-8 with an impressive hum.
While the look and performance of this vehicle are impressive, it has since been overshadowed by newer models such as the four-door GT and the redesigned S-class convertible. The design has taken a backseat to newer innovations, and will likely re-emerge at some point.
Hyundai Veloster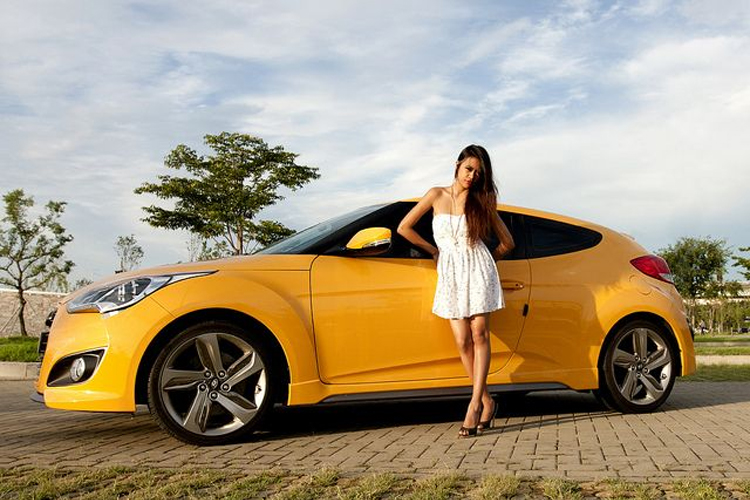 Sorry compacts, it's time to move toward something roomier and more substantial. Hyundai loses another player to team SUV, with many drivers seeking comfort and cargo room while they sail down the road.
A move toward the promotion of the Kona and Venue keeps Hyundai sales consistent, and shelving the Veloster is a smart business decision for the company, as they only averaged 2200 sales during the first half of the year.
Nissan NV
The Nissan full-sized NV van offers both passenger and cargo varieties, yet can handle much more than transport. People moving offers seating for up to twelve, and the high roof design makes loading even the bulkiest items a bit easier.
Unfortunately, the Nissan NV just couldn't compete with comparable vehicles such as the Ford Transit, Mercedes Benz Sprinter, and the Ram ProMaster. If you're loyal to Nissan, consider picking up an older model to satisfy your craving.
Nissan NV200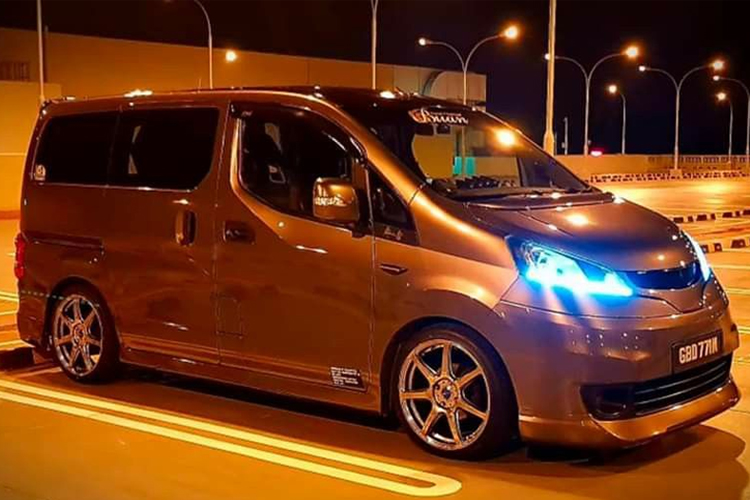 The NV200 is a compact cargo hauler that operates well in both country and city dimensions. Many of these vans serve as taxis on the streets of New York City, making them an attractive option for budget-conscious tradesmen.
Even with luxuries such as extra leg room, a taller greenhouse, sliding doors, and modern amenities, Nissan cannot justify the continued production of the NV200. The model has now been replaced by rivals such as the Ford Transit and the Ram ProMaster City.
Polestar 1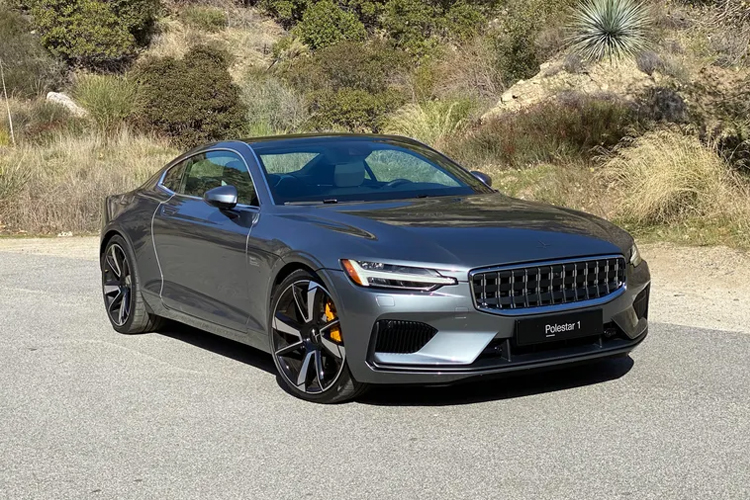 The Polestar is one of the prettiest plug-in hybrid cars to ever grace the market. A subsidiary of the Volvo company, this luxury vehicle costs more than $150,000 and they only offer 150 models for purchase each year.
All good things must come to an end at some point, and when Polestar decided to pull the plug on production, designers created a special edition model with a matte gold finish as the ultimate going-away present.
Porsche Macan Turbo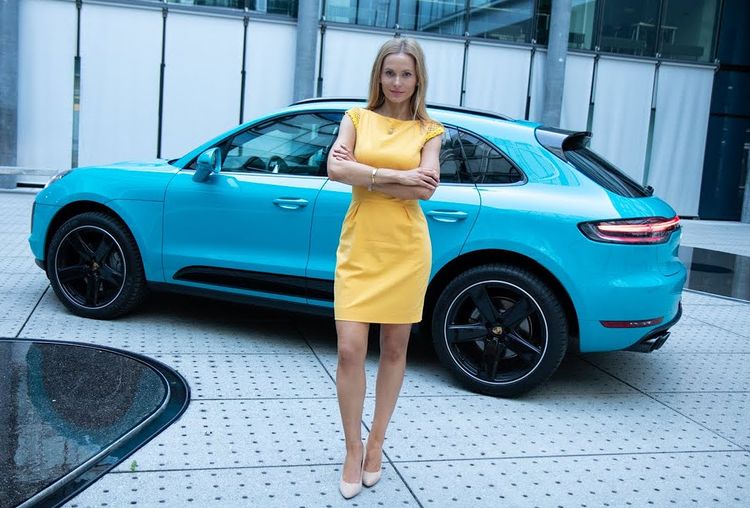 Porsche Turbo conjures up images of throwing down the throttle and experiencing acceleration so powerful that it may be difficult to breathe. The emotion behind such a purchase is palpable, yet people clamor for a chance to experience luxury at the bargain price of $50,000.
Whether you chose to purchase this little ditty for the "Porsche" or the "turbo", the joy was short-lived. The Macan Turbo will no longer be offered for the 2022 model year, but its spirit will live on in the refreshed Macan GTS.
Rolls Royce Wraith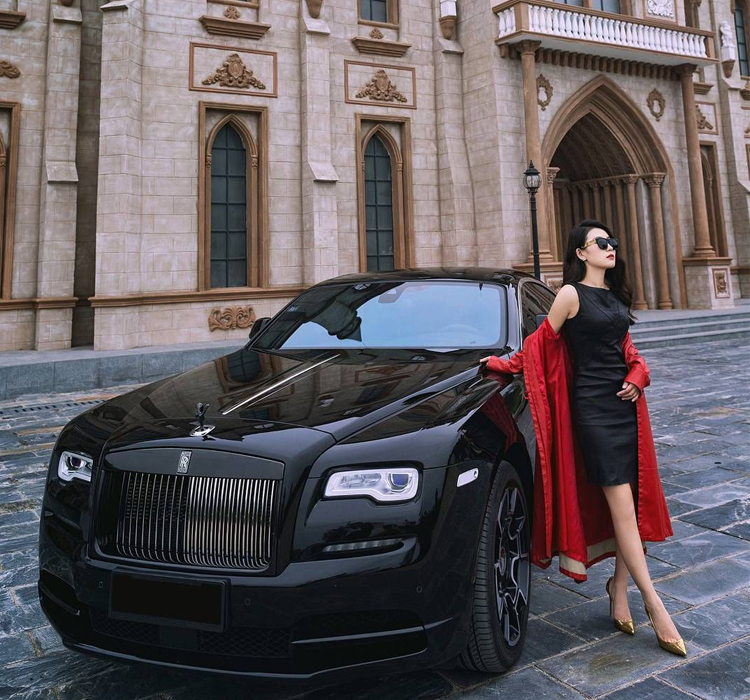 The Rolls Royce Wraith targets those who adore luxury rides at exorbitant prices. A dramatic coupe comes complete with a 624 horsepower v12 engine, rear-hinged doors, and buttery smooth trimmings.
This Wraith is soon to disappear, leaving a gaping hole in the Rolls Royce lineup for the coming year. Rumor has it that a model called the Rolls Royce Spectre will serve as its replacement, one of the brand's first hybrid vehicles.
Subaru WRX STI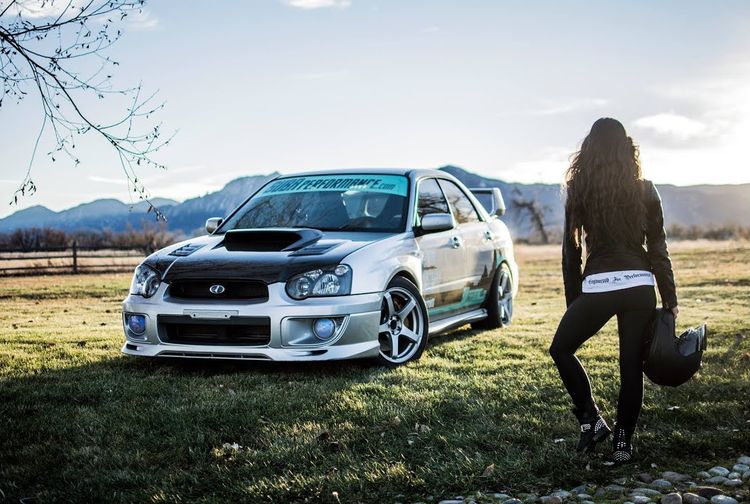 The Subaru WRX STI is inspired by the factory-backed FIA World Championship Rally series race cars, and it does not disappoint. A tenacious all-wheel-drive configuration and manual transmission are as spicy as the vehicle's design.
As a means of making the STI more accessible to less experienced racecar drivers, Subaru is pulling it off the market for the time being, with plans to replace it with a new model that packs more punch, yet is easier to handle.
Toyota Land Cruiser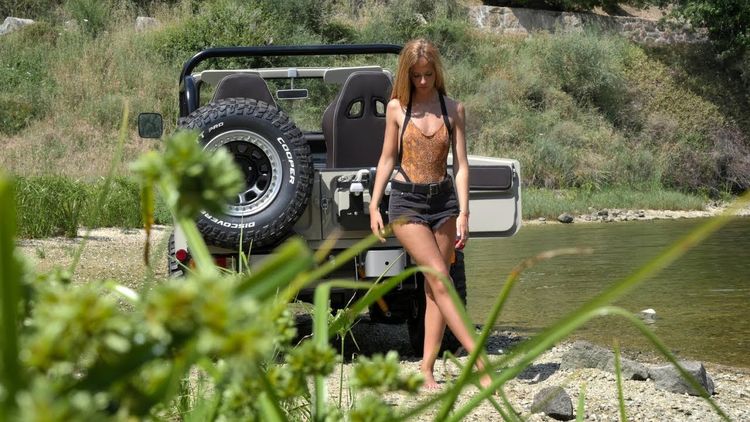 While some thrifty consumers may balk at the nearly six-figure price tag for a standard SUV, the Toyota Land Cruiser earns its impressive price tag with every turn of the wheel. This sturdy yet sporty vehicle has had a good run, but newer models are coming.
Because loyal Toyota owners squawked loud enough, the company responded by promising production for a new and improved version of this Toyota classic. A new generation of cruisers is likely to boast power, luxury, and performance that will impress the most discriminating driver.
Volvo V60 and V90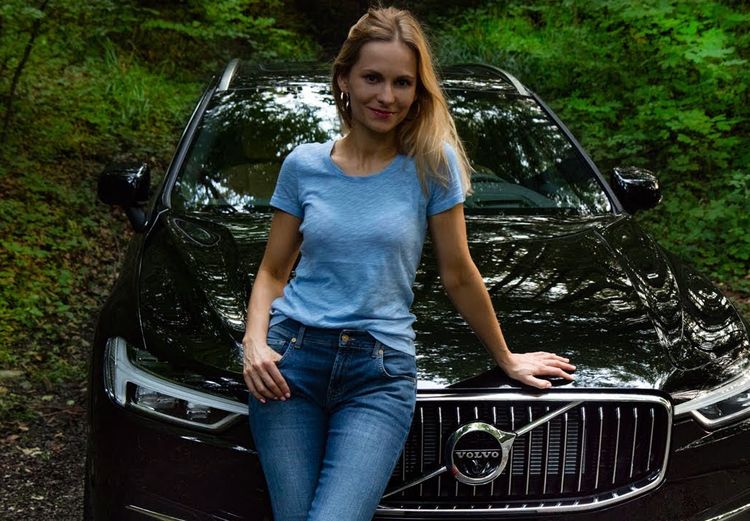 For some, the curtain call on the Volvo V60 and V90 is a harsh reality to take. Loyal "wagon" enthusiasts long for days of the roomy hatchback, smooth driving experience, and modest power capability are perfect for conservative drivers.
These wagons have officially taken a backseat to competitors like the Subaru Outback and Jaguar XF Sportbrake, so Volvo is switching directions. It'll focus its efforts on the V60 and V90 Cross Country Models, offering more bang for the buck.
Volkswagen Passat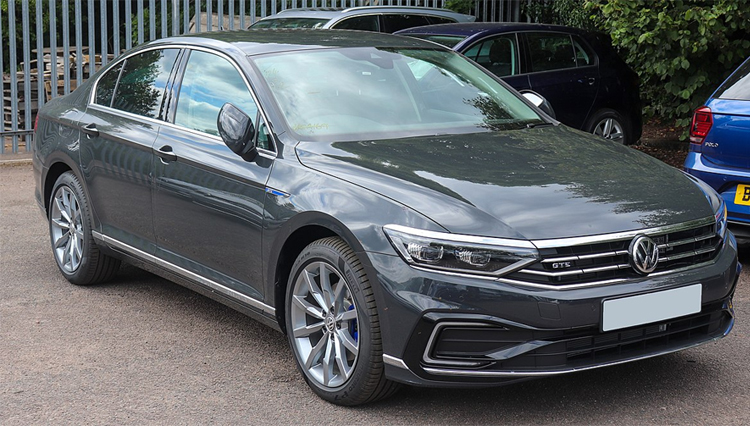 Passat enthusiasts are a loyal bunch. Luxury and performance are made affordable to the masses, with German engineering being at the helm of its unassuming yet sophisticated design elements.
As Passat was introduced on the market to grab sales from the Honda Accord and Toyota Camry, designers were disappointed to learn that it had fallen short. A Passat limited edition was crafted as a final bow to the vehicle.
Aston Martin Vantage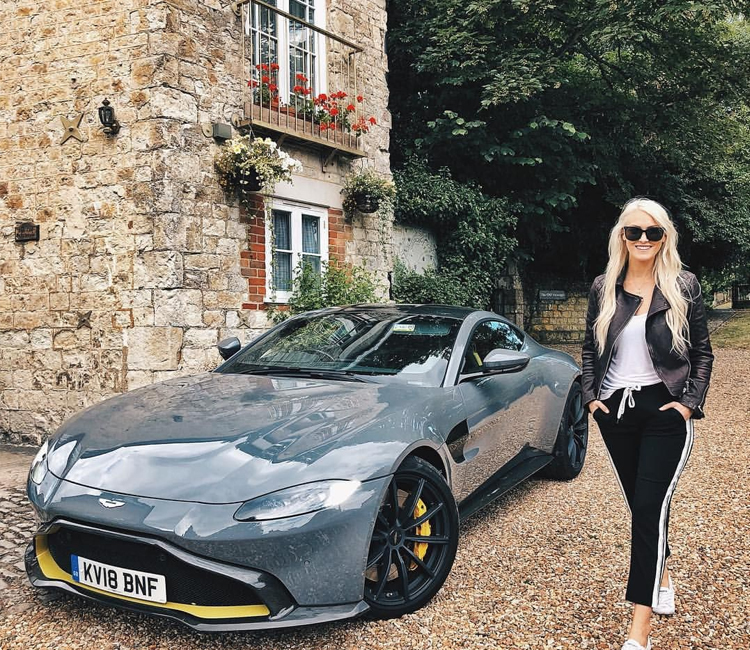 Few cars can symbiotically blend beauty and driving pleasure like the Aston Martin Vantage. Celebrated in both coupe and convertible, it sports more than 500 horsepower, an athletic chassis, and explosive acceleration.
This model has sadly seen its last sunset, and while you will not be able to find one with a manual transmission any longer, you might still score the Aston with an eight-speed automatic, which will hopefully smooth things over.
Honda Pilot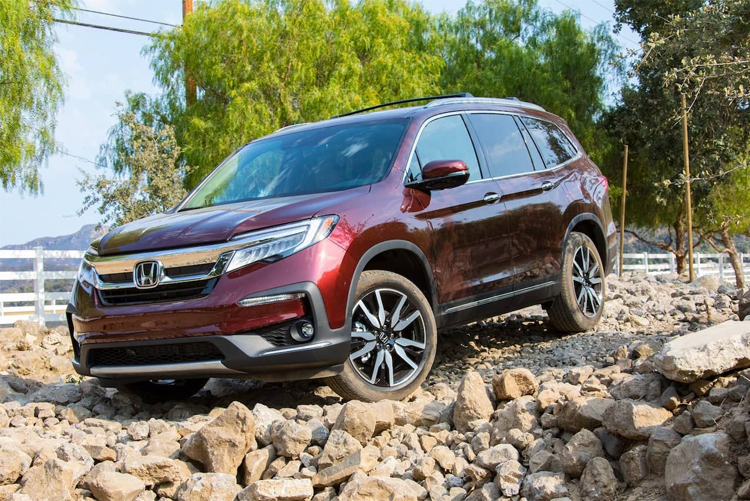 The Honda Pilot has always been perfect for those who are not yet ready to embrace the minivan lifestyle, yet desire all the creature comforts and style of a sportscar. The Pilot has been an ideal transitional vehicle for young families and those with large cargo loads.
Unfortunately, Honda has put the ax to the entry-level LX and mid-level EX models of the Pilot for the coming model year. There is some chatter happening regarding updating the current model, and we'll be happy to see improvements made that cater to a larger crowd.
Jaguar XF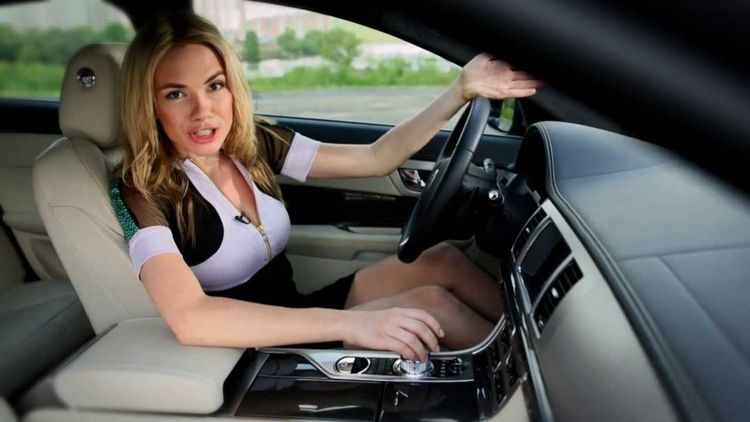 Following the first generation of X250 sedans, the Jaguar XF features sleek lines and superior handling that impress even the most discriminating driver. Its reputation for quality and performance leaves us surprised that any Jaguar model would be discontinued.
The Jaguar XF has yielded disappointing sales in the past year, and the replacement of a six-cylinder with a 2.0-liter turbo four is something that power-hungry drivers may never get over. Perhaps the name will be enough.
Tesla S/X P100D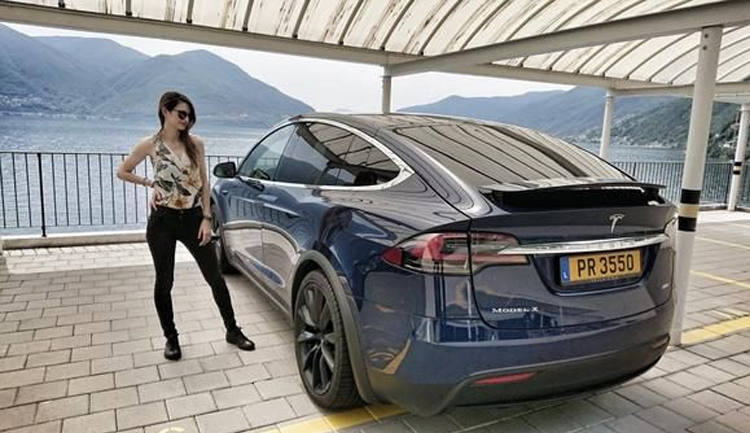 The Tesla X and Tesla S are battery electric mid-sized luxury crossovers that have been produced by Tesla since 2015. Their efficient, "green" performance has made them the preferred automobile for environmentally conscious consumers.
Although the models yielded a loyal following, Tesla's desire to "up the game" brought the Model S Plaid to the market in their place. The Plaid has logged a run from 0 to 60 mph in a startlingly quick 1.98 seconds.
Toyota Avalon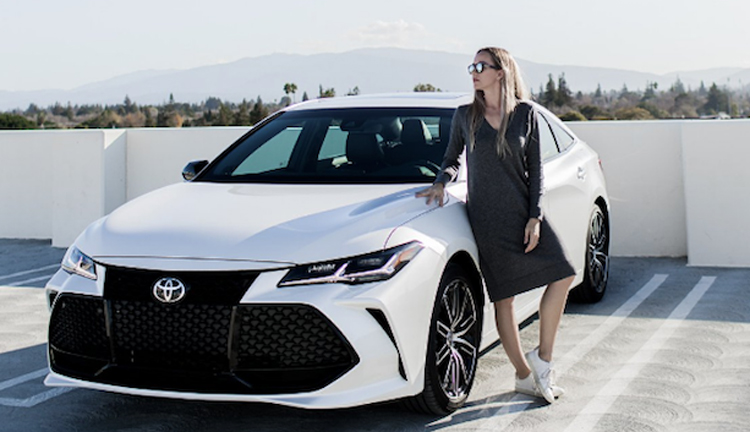 The Toyota Avalon may sport an aggressive look, but it is every bit as cushy and luxurious as its smaller cousins. An improvement on the mid-sized Camry, this full-size sedan offers a powerful V-6 and driving comfort that lasts all day.
Although certain models of the Avalon will remain on the market, not all trim packages will be available. The XLE AWD, Limited AWD, Nightshade, and TRD have said their final goodbyes, and it's time for Toyota fans to find a suitable replacement.
Volkswagen Golf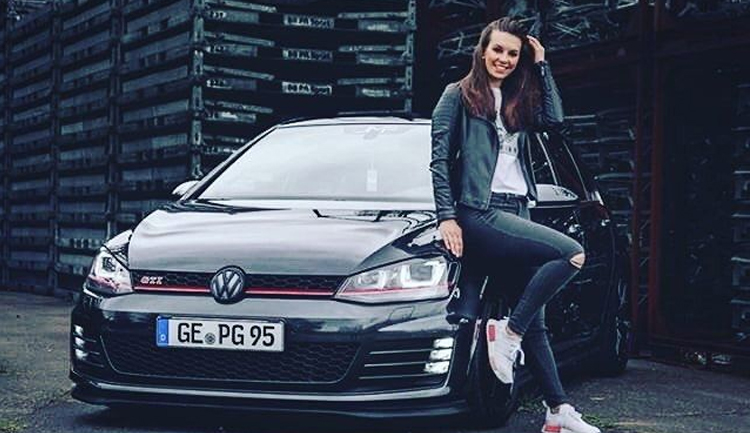 Sporty meets substantial in the Volkswagen Golf. This hatchback is packed with both power and technology, enhancing your driving experience with superior gas mileage to boot. This small vehicle is no slouch, sporting 241 horsepower and 273 pound-feet of torque.
Sadly, this fifty-year icon is taking a backseat to younger models. The outgoing 2021 model impressed with its six-speed manual transmission and handling capability that made each trip to the store a joyful joyride.
Honda Insight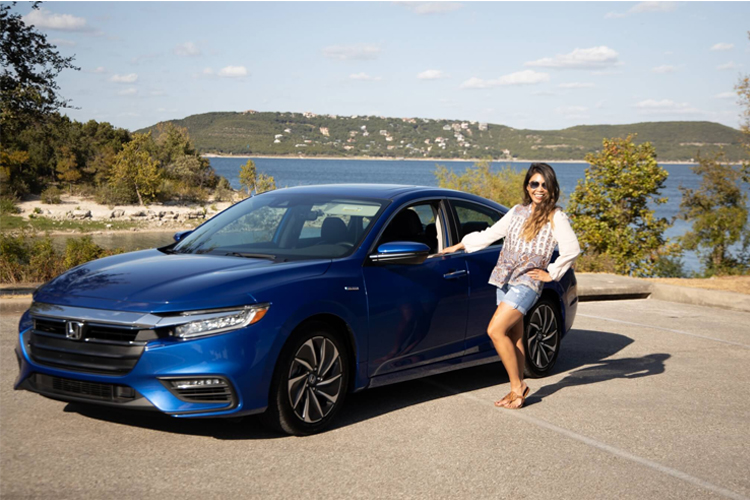 The Honda Insight was meant to be the cooler sister to the Civic Hybrid, sporting a similar size and shape to the compact sedan, yet improving on gas efficiency. Many of the Civic's best attributes are still present here, appealing to Honda fans.
Although going through several phases of improvements to make customers happy, the Insight has taken a final bow, with production set to end in June. A new Civic hybrid will likely take its place, hopefully yielding higher sales.
Ford EcoSport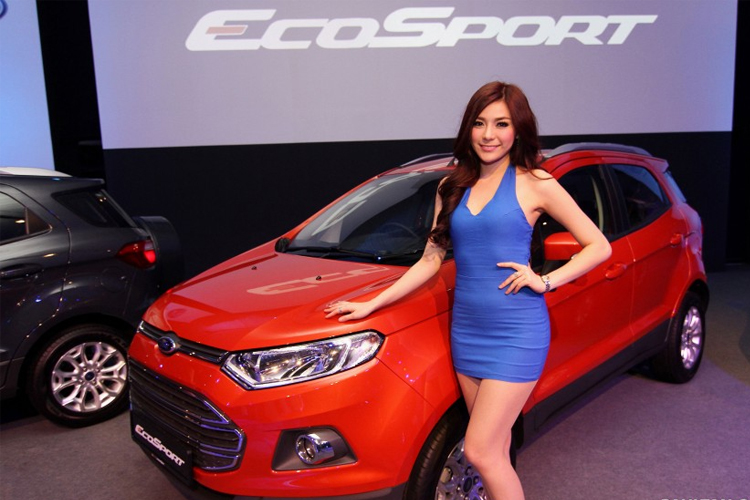 The Ford EcoSport is a subcompact SUV with solid all-wheel drive and an impressive 2000-pound tow rating. Unfortunately, this small sporty SUV struggled to compete with contemporaries who sported more power and cargo room.
Selling primarily in the Latin American and European markets, its debut in the U.S. market yielded disappointing sales. By the end of 2021, the company had only sold about 40,000 units, representing a 33 percent decline in sales.
Buick Encore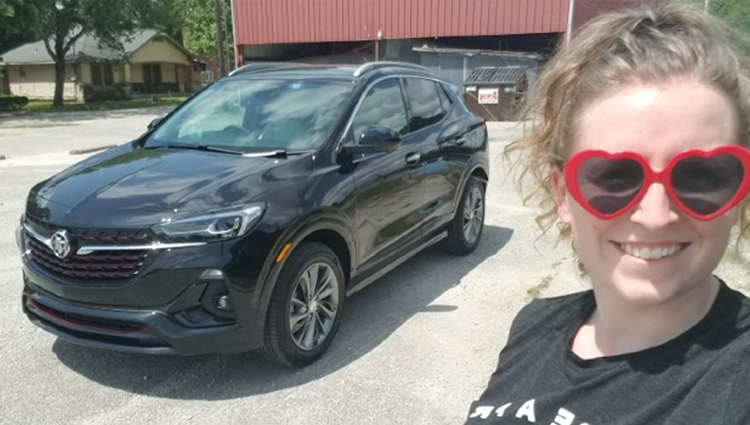 With the upscale appearance of a luxury sedan and high-tech design that you might expect from more expensive models, the Buick Encore had its crowd of loyalists who attested to a smooth ride and plenty of bells and whistles to keep driver and passenger entertained.
Apparently, American drivers don't relish the look and feel of a subcompact SUV. With this one off the market, the Encore GX is the company's smallest vehicle. Encore sold a sad 20,000 units in 2021.
Chevrolet Trax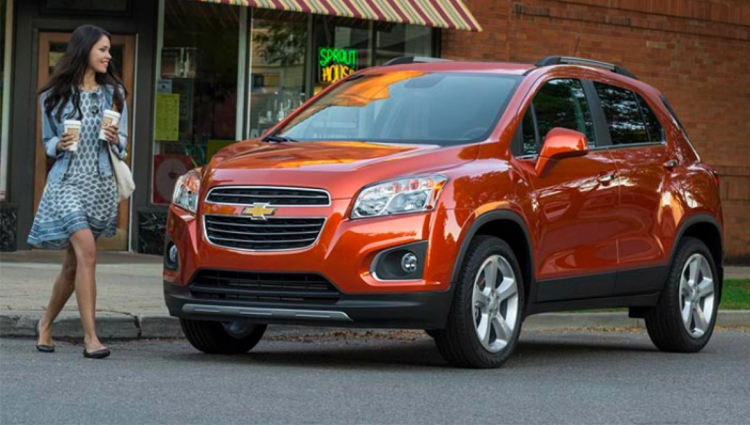 Cheap and cheerful were the defining characteristics of the Chevrolet Trax, providing all the perks of an SUV without the extra bulk. Six-speed automatic transmission sails down the road, while technology options abound to ensure comfort and convenience.
While the Trax is an efficient and attractive vehicle option for many, a decline in sales put this small SUV on the chopping block for the model year. Both the Trax and the Encore experienced a fifty percent decrease in sales.
Chevrolet Spark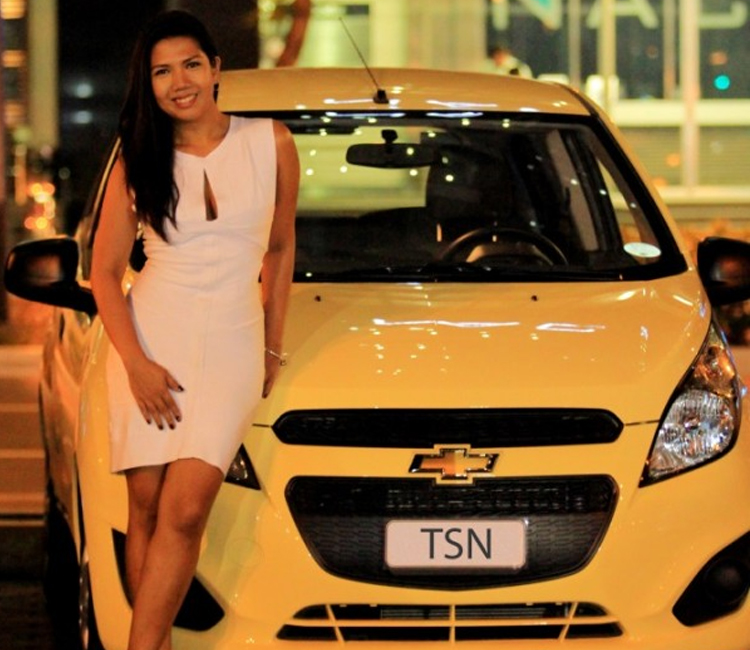 With a starting price tag of $15,000, the Chevrolet Spark appealed to those who were just starting out or on a budget. Equally small is the Spark's cargo room, and back seats were designed specifically for contortionists adept at folding in appendages.
With one of the most affordable cars on the market now saying its final goodbye, we wonder what college kids will choose to drive as they make those important first-job decisions that will undoubtedly lead them to bigger and better vehicles.