These Are The Best Work-From-Home Companies
More and more people every day are becoming familiar with the prospect of working from home. FlexJobs provides a continuous ranking of the Top 100 Companies for Flexible Jobs, which could help you find a gig working from the comfort of your own home. Here are some companies that might provide the perfect work-from-home job you've been waiting for…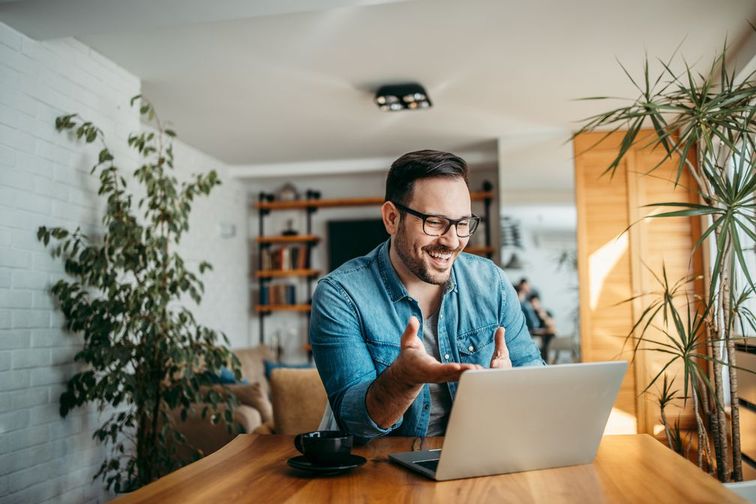 Kelly Services
This staffing agency works with almost every type of business, including those greatly affected and those that have remained relatively intact since the pandemic hit. Their website shows options to work from home for both full-time employees and freelancers.
UnitedHealth Group
UnitedHealth Group consists of UnitedHealthcare, which is a large health insurer, and Optum, which offers health services technology. Both of these sectors boast numerous work-from-home options.
Take a look at some of the employee benefits here, which include teleworking, tuition reimbursement, and paid time off (PTO).
Aetna
Along the same lines as the previous mention, the massive health insurance company Aetna has over 50,000 employees, many of whom are able to work from home. Check out their current openings, which feature a wide variety of departments within the company.
Robert Half International
Another staffing and consulting firm, Robert Half International has been named to numerous lists that cover the best places to work. The company offers comprehensive benefits packages that include PTO, charitable giving, and medical coverage.
The global firm has opportunities for numerous career paths, and claims an 87% work flexibility score for its remote work options.
CyberCoders
Over 350 recruiters work for CyberCoders, and they have many flexible work options to choose from. The firm has been around for over 20 years, and has proven itself as one of the top recruiting and staffing firms. 
Dell
You know times are changing when household name Dell starts offering remote work options to its upwards of 100,000 employees. Even while working remotely, employees can enjoy compressed workweeks and employee development tracks, should they choose.
Amazon
Amazon, the world's largest retailer, has exponentially grown their work force as they continue to enter into new and different realms of business. A large portion of this work force works from home at least a portion of the week. You can check out these virtual location options on their website.
Stryker
This medical device company serves the medical technology industry. Throughout its nearly 80-year history, Stryker has received many accolades based on overall employee satisfaction, and the company offers remote positions in project management, account management, sales, IT, and of course, the medical and health fields.
Sykes
Sykes works with clients in a variety of industries, including healthcare, leisure, finance, technology, transportation, and communications, providing services from design to customer support and engineering. In addition to employee development opportunities and medical coverage, Sykes also offers telework as a benefit.
Kaplan
Kaplan is best known for standardized test preparation. Many parents who aspire to have their kids ace the SATs hire Kaplan. The company has also expanded into offering online higher education programs. Find telework opportunities at Kaplan in academic administration, customer service, operations, finance, marketing, sales, and HR.
The world of working from home has never been more relevant. Demand is up, but hopefully the supply of job postings will be up to the challenge. Perhaps, a new norm will be upon us.