The Steps You Should Take When Finding A New Bank
by Pat Steinberg May 22, 2022
Maybe you're tired of high bank fees. Or you're looking for a higher level of customer service. Or perhaps you're moving, and need a bank that's closer in proximity to your new home. Or could be that you heard from a friend about great new customer incentives that a newly opened bank is offering.
Whatever the reason, if you're looking to switch banks, you can make the change quicker than you thought and with less hassle than you imagined. Here's how.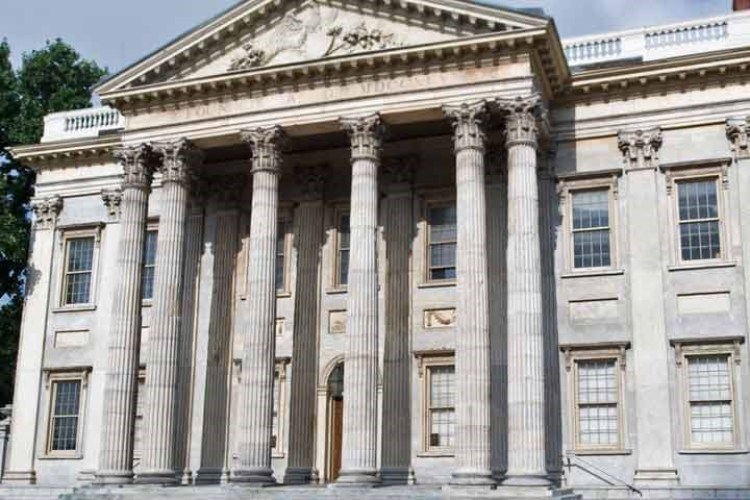 Select Your New Bank
Before you take the step of closing down any of your existing savings or checking accounts, take a look at the banks or credit unions you're considering as your new financial institution. You can glean a great deal of information from bank websites, or you can make a free appointment to discus, in person, everything from overdraft protection and automatic payment scheduling to recurring monthly fees and online banking.
Other topics you might want to look into include high-yield accounts, checking accounts with low fees, competitive interest rates, and credit card offerings. You'll also want to consider how many branches and ATMs the bank has, and if they're convenient to your home or work.
Open And Link New Accounts
You can quickly open a savings or checking account on a bank's website; most banks offer easy-to-follow online steps for opening accounts. If you prefer to open the account in person at the bank, be sure to bring your Social Security number, a government-issued ID, proof of address, and a sum of money with which to open the new account (note that not all banks require an initial deposit).
You can move money and payee information from your old account to the new account by linking the two accounts. Whether you're making the switch online or by using a mobile app, simply choose the "add an account" or "link account" option, then enter the new bank's routing information. You can then complete a small money transfer from your old account to the new one. If all goes well, the new bank will confirm the transfer within a few days, indicating that the accounts are successfully linked.
Redirect Direct Deposits And Automatic Payments
Setting up your new account to accept direct deposits and to pay recurring bills isn't as daunting as you might think. If an employer uses direct deposit as your payment method, simply inform them of your new bank account information. Done. Remember, however, that the switchover can take one or more pay cycles before completion. In addition, make sure that you provide your new bank's information to  all income sources, including pensions, Social Security benefits, annuities, and investments.
If you're transferring automatic payments over to your new bank account, remember to turn off payments from your previous account so that you won't mistakenly pay a bill from the wrong account. You can easily activate automatic payments from your new  account as each bill becomes due. It's important that you update your new bank information on any online payment systems like Venmo and PayPal as well.
Plan On A One-Month Waiting Period
Keep in mind that some automatic bill payments may not be transferred to the new account immediately; payees can take up to a month (usually one billing cycle) to complete the transition. Your best bet is to wait about a month for all of your automatic payments to transfer successfully, and then close your old account. After all of your deposits and payees have completed the transfer process, you can safely close your old account.
Close Accounts At Your Previous Bank 
You've checked that any outstanding checks, debits, and bills have cleared. Your new bank account appears to be up and running. It's time to close your old bank account once and for all.
You can choose to either visit the nearest bank branch or conduct the account closing over the phone. If you plan on visiting the bank, inquire as to which documents you'll need to bring in order to finalize the account closure. In some instances, banks require a fee for closing out an account.
Consumers Union, publisher of Consumer Reports, recommends asking for written confirmation from the bank that your account is closed. It's always good to know that a paper trail exists should your account be reactivated in the future for any reason.