The Real Life Partners Of The Grey's Anatomy Cast
Grey's Anatomy first aired on ABC on March 27, 2005. The show revolves around the personal lives and career of Meredith Grey and the medical staff. The series was initially seen as just another regular American TV show, but as the episodes continued, everyone got hooked. We've followed these characters through their ups and downs and got to see everyone that they fell in love with throughout the series (or just had some fun with).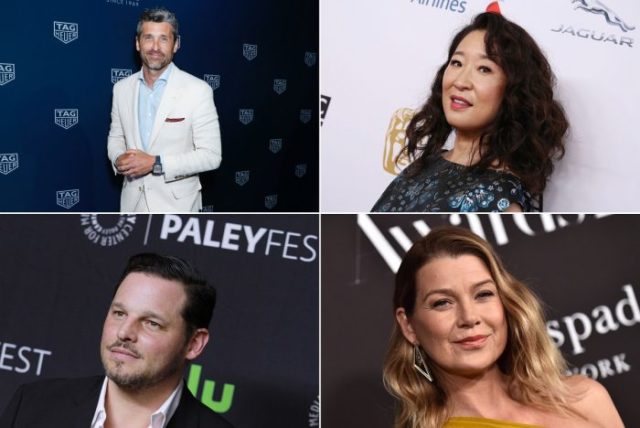 Who doesn't remember Karev and Izzy's on-screen romance which ended with her leaving him and them losing touch? It's been a while since I've heard from Bailey's ex-husband, Tucker. Who is Meredith's newest love interest since she's tried dating? As fans of the TV series, we are equally as interested in their on-screen relationships as we are with the relationships of the actors in real life!
So, who are the real-life partners of the amazing cast of Grey's Anatomy?
Sarah Drew & Peter Lanfer
Sarah Drew joined the show during the sixth season, playing the role of April Kepner – an attending trauma surgeon at the hospital. April is portrayed as a non-social religious Christian, who often prays for her patients before they start any surgical operation. Similar to her character in the TV series, Sarah Drew is a devoted Christian and is the daughter and sister of a pastor.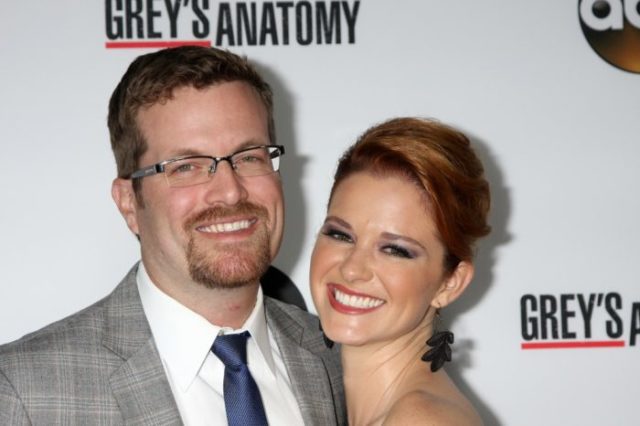 Sarah Drew is married to UCLA professor Peter Lanfer. The couple started dating before Drew started her acting career and now have 2 children together. She revealed in an interview that her husband traditionally wooed her with a love letter.  While pregnant in real life, she shot a scene for April's labor on the show. She went home after work only to find she was in labor for real.
Sara Ramirez & Ryan DeBolt
Sara Ramirez made her first appearance in the second season of Grey's Anatomy, where she played the role of the well-loved Dr. Callie Torres.  Callie Torres was an orthopedic surgery resident. Like many of the medical drama's stars, Sara Ramirez's role as Callie brought her into the limelight. At the end of her time on the show in season 12, her character took her daughter and moved to New York.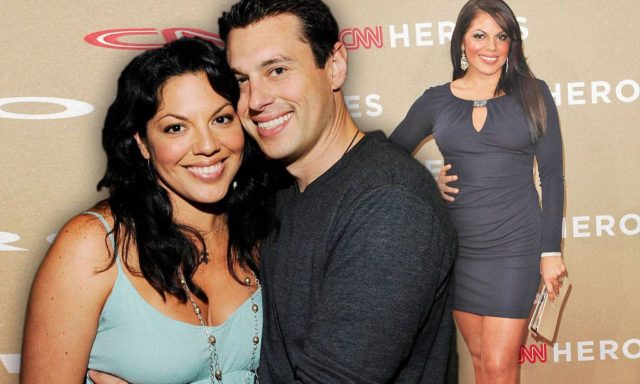 Sara Ramirez got married to banker Ryan DeBolt on July 4th, 2012 in a private beachside ceremony in New York. However, Sara shocked everyone when she revealed that she was bisexual in 2016. Despite that, there's been no indication of controversy between the couple. She wrote that her decision to come out was a "very organic and natural" one.
Brooke Smith & Steven Lubensky
Brooke Smith played the role of outspoken Dr. Erica Hahn in Grey's Anatomy. However, she was abruptly fired from the TV series in 2008. There were speculations that she was let go because of her lesbian role with Torres. Rhimes responded to her claims stating "[she] just didn't see the magic and chemistry between Callie and Erica and that's why the story did not continue and Erica was no more." Afterward, she brought in Arizona Robbins as Callie's new love interest.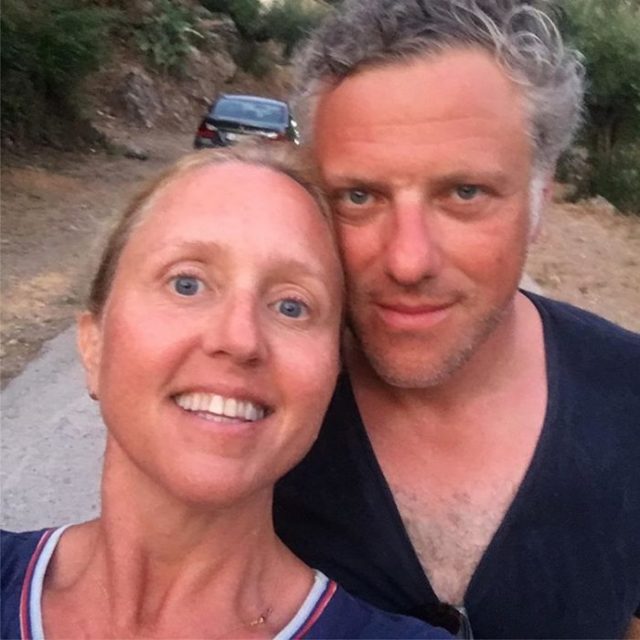 Beyond the screen, Brooke Smith has been married to cinematographer Steve Lubensky since January 6, 1999.  They have two children together, Fanny Grace who was born in 2003, and Lucy who was adopted from Ethiopia. They currently live together in the Upper West Side New York and Beachwood Canyon, LA.
Camilla Luddington& Matthew Alan
Camilla Luddington played the character Jo Wilson, a surgical resident, in the show. Camilla's on-screen husband is Alex Karev, one of the original cast members.  She made her debut into the show during the 9th season with a spot on American accent. The British beauty also played Kate Middleton in Lifetime's movie William & Kate which depicts their love story.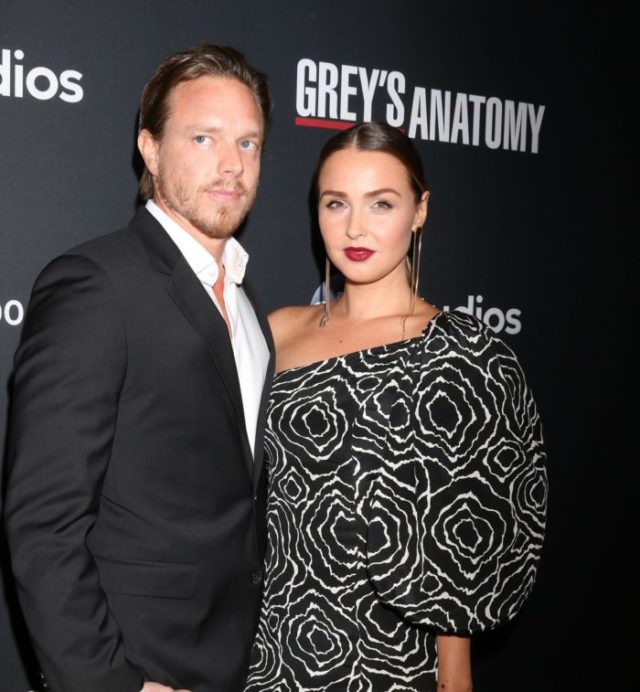 Camilla is currently engaged to 13 Reasons Why actor Matthew Alan, who also guest-starred in an episode of Grey's Anatomy. Camilla and Matthew announced their first child and daughter Hayden, in April 2007, although her birthday is unspecified.  They announced their engagement in January 2018, the same year that Camilla became an American citizen.  Camilla and Matthew got married in August 2019.
Jessica Capshaw& Christopher Gavigan
Jessica Capshaw played the role of Arizona Robbins, making her first appearance in the 5th season in 2009 as a surgical fellow in the pediatric surgery department. Her character was quickly promoted to the head of the department after the head of pediatric surgery was killed off of the show. Her character left the show by moving to New York with Callie and her daughter, and the producers claimed she was let go for creative reasons. Jessica's actress mom Kate Capshaw is currently married to Steven Spielberg.
Jessica Capshaw got married to Christopher Gavigan in May 2004 at her family's East Hampton estate. They have 4 children together, named Luke, Poppy, Eve and Josephine. Her husband is one of the co-founders of The Honest Company, alongside Jessica Alba.
Ellen Pompeo & Chris Ivery
Ellen Pompeo got her big break when she was cast in Grey's Anatomy as Meredith Grey. She is now one of four original cast members left who haven't been killed off of the show. Pompeo has also directed an episode of Grey's Anatomy. Barely a few months before Pompeo made her debut in Grey's Anatomy, she featured in an episode of Friends where she played the character of Missy Goldberg.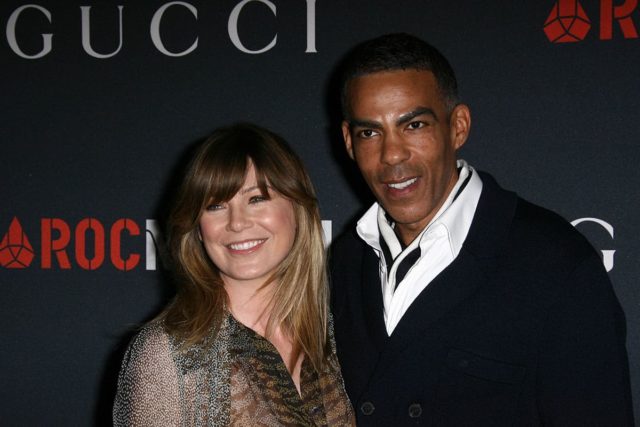 In 2003, Pompeo met her now-husband Chris Ivery, who is a music producer, while she was shopping at a grocery store in Los Angeles. The two of them began dating 6 months after their first meeting. Ellen Pompeo and Chris Ivery got married in 2007, and they now have three children together.
Kevin McKidd and Arielle Goldrath
Scottish actor Kevin McKidd came into the show during the 5th season and played Dr. Owen Hunt. Though known for his occasionally unorthodox methods, Dr. Hunt is said to be one of the hospital's most talented surgeons. In the show, he treats a boy with Kawasaki disease, which a fan watching felt seemed very familiar and that episode ended up saving a boy's life in real life.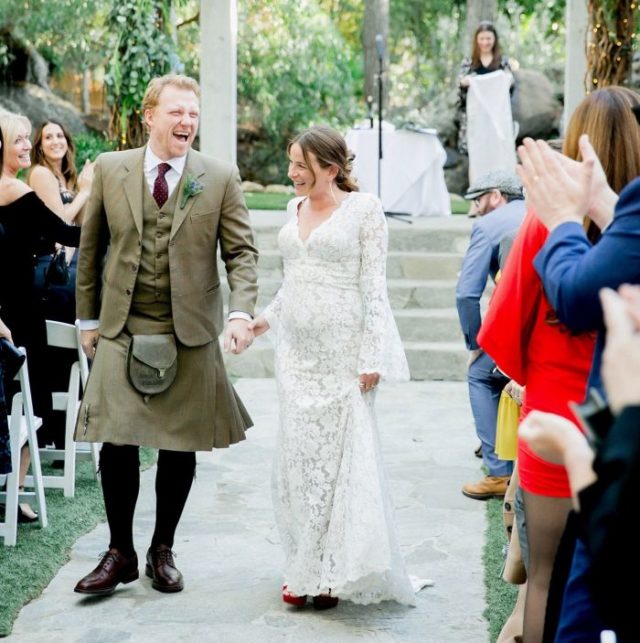 Kevin McKidd has two children with his ex-wife Jane Parker. Before their divorce, his whole family became U.S. citizens.  However, in March 2018, he got married to Chef Arielle Goldrath in a private Jewish ceremony while they were expecting their first child.  They welcomed their son in May 2018 and later welcomed their daughter Nava in July 2019.
Caterina Scorsone& Rob Giles
Caterina Scorsone played the role of Derek Shepherd's blunt kid sister, Amelia Shepherd on the show. Amelia later followed the footsteps of her big brother and became a neurosurgeon. Her character has become very popular and is dating Atticus Lincoln, known as Link, who is new to the show.  At the beginning of this season, we found out that Amelia is pregnant.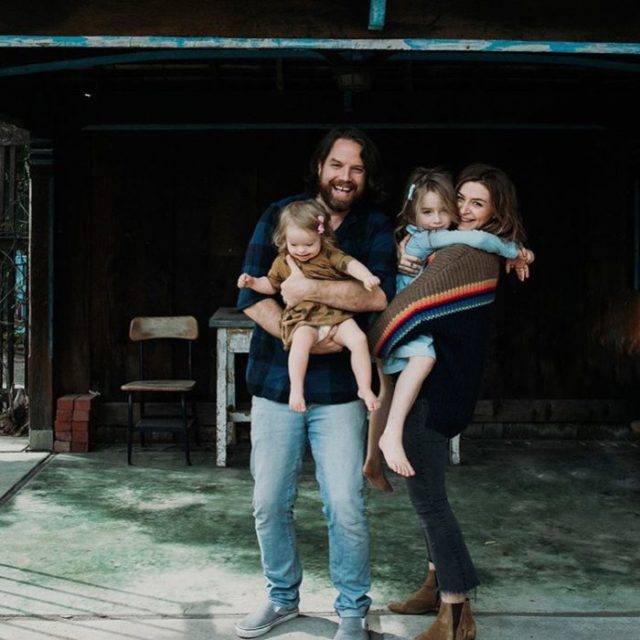 Caterina has been married to her actor and rockstar husband Rob Giles since 2009, and he is a member of the favorite rock band, Rescues. They currently have two children together. Just like in Grey's Anatomy's plotline, Caterina is pregnant at the same time that her character is.  The couple announced around Halloween this year that they are expecting their third child.
T.R Knight & Patrick Leahy
T.R Knight played Dr. George O'Malley and initially started off as an intern in the first season of the show. Knight, however, opted out from his $14 million contracts, leaving the show in 2009. He made a statement to CNN around the time he left the show, stating "My five-year experience proved to me that I could not trust any answer that was given, and with respect, I'm going to leave it at that."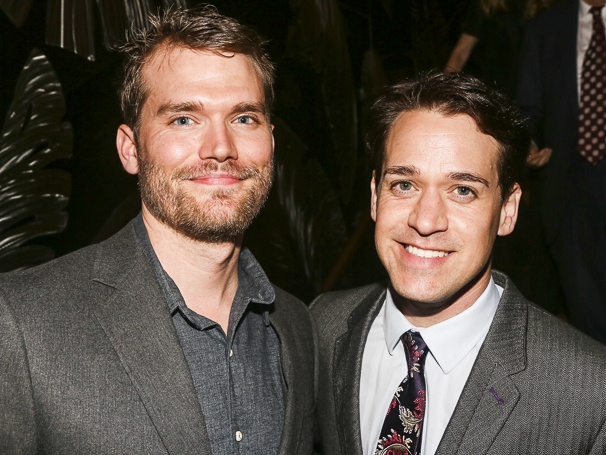 Knight's departure from the show was stirred when his costar Isaiah Washington allegedly called him a faggot. Since he left the show, he has worked on Broadway and appeared in shows like "The Good Wife" and "The Catch". In 2013, T.R Knight got married to his partner of 3 years, ballet dancer and writer Patrick Leahy. The couple met at a dinner party in New York which was thrown by mutual friends. Shortly after this when Knight got the job on Broadway, he used it as the perfect excuse to move closer to his partner.
Kim Raver & Manuel Boyer
Kim Raver portrayed the character of Dr. Teddy Altman – an attending cardiothoracic surgeon at the fictional health institution – in ABC's medical drama series. Raver played this character from season 6 to 8 and reprised her role in season 14. In her role, she is currently dating Owen Hunt and just gave birth to a baby girl, Allison.
Kim Raver is married to Manuel Boyer, who is a French art director. The couple met at a swimming pool in New York City and has been married since 2000. They now have 2 children together named Luke West and Leo Kipling. A fun fact you might not remember about Kim is that she started her career at age six appearing in Sesame Street.
Patrick Dempsey & Jillian Fink
Patrick Dempsey played the role of Derek "McDreamy" Shepherd and was the hospital's most charming neurosurgeon. Patrick's character was married to Meredith Grey on the show, and they had one adopted daughter and one biological son. His fans were shocked when he left the TV series in 2015, but Dempsey was happy to leave before the fans got sick of him and this way he is able to spend more time with his family. The following year, he featured in Bridget Jones's Baby.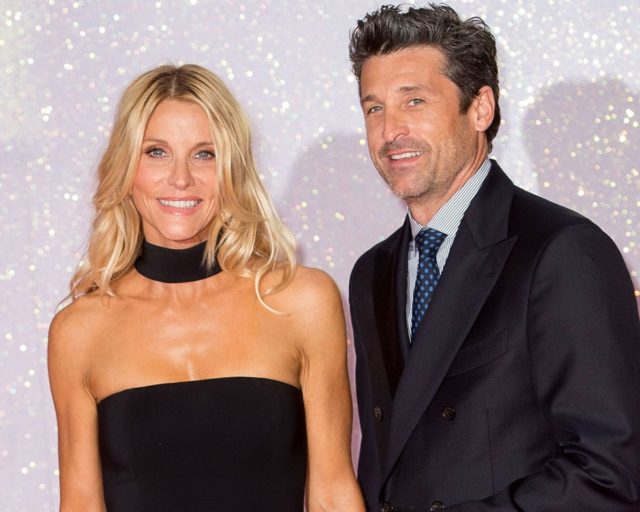 The actor married makeup artist and hairstylist Jillian Fink in 1999, and they have three children together. In January 2015, Patrick and Jillian announced their plans to divorce. However, after a brief split up, they called off their divorce in November of 2016.
Katherine Heigl& Josh Kelley
Katherine Heigl is one of the original stars of Grey's Anatomy and played Izzie Stevens. She was one of the surgical interns from the 1st season of the show. Izzie is a fan favorite and her relationship with a dying patient, Denny Duquette Jr., was the highlight of the 2nd season. In 2008, Heigl was nominated for an Emmy but turned it down stating she felt the writers didn't give her the material this season to warrant an Emmy nomination and mentioned it should go to someone more deserving.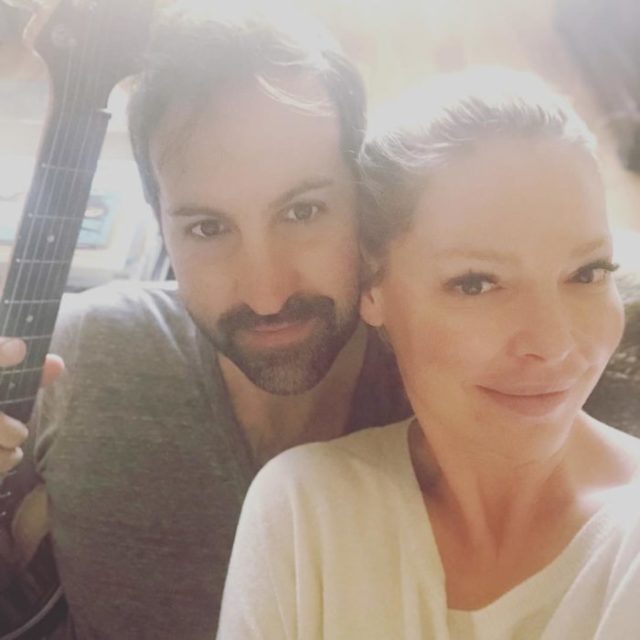 After 5 years of being on the show, Katherine left, leaving her fans devastated. According to Katherine, she took a break to focus on building a home with her husband, Josh Kelley. Katherine and her musician husband got married in 2007, and they have three children together. Heigl also has an adopted sibling and always knew she wanted to adopt children first. She adopted two daughters and had a son, who they ended up naming Joshua Jr.
Chyler Leigh & Nathan West
Chyler Leigh played the role of Lexie Grey, Meredith's half-sister, and started her internship in the 3rd season of the show. Chyler had appeared in several movies and TV shows before joining the cast of Grey's Anatomy, which she eventually left in 2012. She was killed off the show in a plane crash scene where she was sitting with the man she loved talking about the rest of their lives together.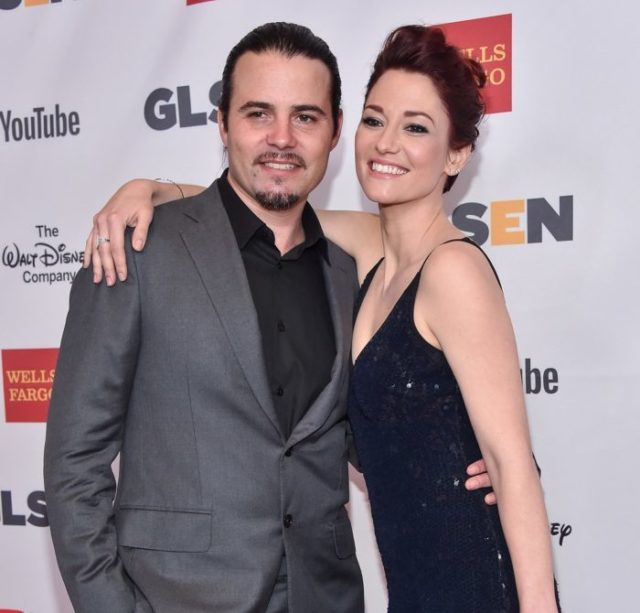 Chyler is best known for her role as Janey Briggs in Not Another Teen Movie. She first met actor Nathan West at an audition for a WB series, Saving Graces. Besides for acting in the popular shows 7th Heaven or Bones, West is also known for playing Mike in season six of Grey's Anatomy. Leigh and West got married in Alaska in 2002 and have three adorable children together.
James Pickens Jr. & Gina Taylor-Pickens
James Pickens Jr. played the character, Dr. Richard Webber. His character was also the former Chief of Surgery, at Grey Sloan Memorial Hospital. He had a lot of bad things happen to him throughout the years on this show, but he is now a surgeon married to the woman who owns the hospital instead of running it. He also has a daughter he more recently found out about. Aside from appearing in Grey's Anatomy, he is also known for his role in the fiction series The X-Files.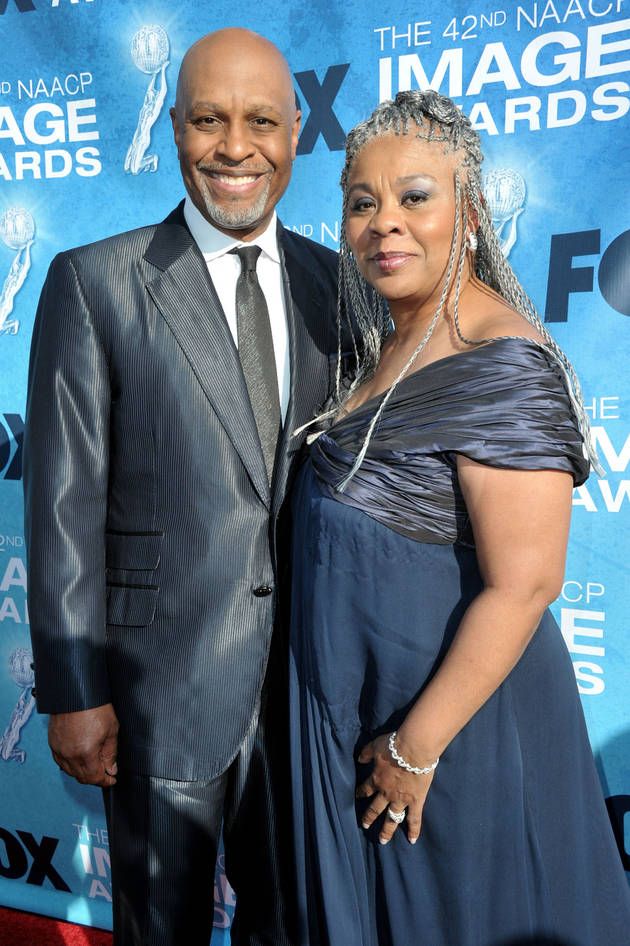 Pickens Jr. has been married to his wife Gina Taylor-Pickens since 1984, and they are still happily married. Gina Taylor was a member of Musique. The couple have two children together, Carl Tharps and Gavyn Picken. They are now both pursuing careers in show biz.
Jesse Williams &Aryn Drake-Lee
Jesse Williams portrayed Jackson Avery – the Head of Plastic Surgery and attending ENT at Grey Sloan Memorial Hospital. His character was also one of the staff who joined from Mercy West Medical Center after the merger. Jackson is now one of the more well-known characters on the show and is currently dating one of the firefighters from the Grey's spin-off show, 'Station 19'.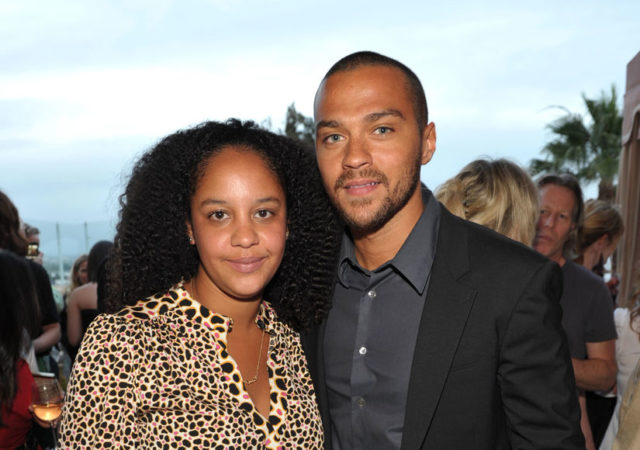 Jesse Williams is also a director, teacher, and activist. Williams married longtime partner Aryn Drake-Lee in 2012. They are blessed with two children – Sadie and Maceo. After fourteen and a half years together, they are going through a messy divorce.  Aryn is taking her experience and plans to use it as a form of therapy for mothers in her new podcast.
Sandra Oh & Andrew Featherston
Sandra Oh is popularly known for her role as Dr. Cristina Yang. In the series, she had a relationship with Preston Burke. The lovers both suffered a miscarriage just before Burke leaves her at the altar. She took her honeymoon with Meredith Grey and came back to find out that Burke has moved away. She continued to be Grey's sidekick until she left the show in 2014.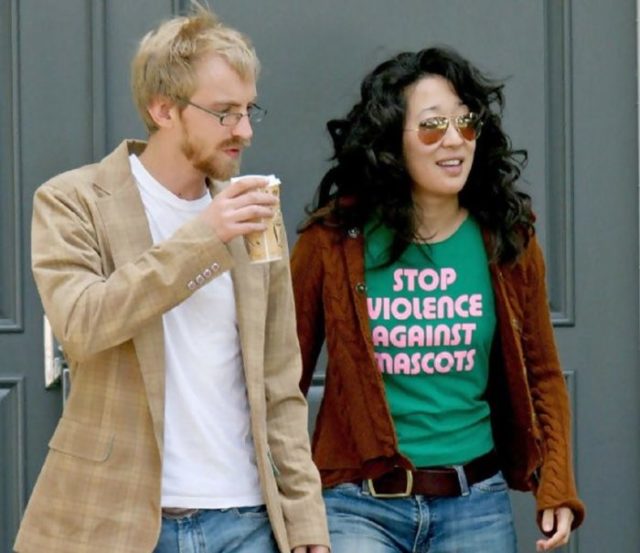 Sandra Oh's personal life hits a couple of highs and lows. She divorced her first husband, filmmaker Alexander Payne, in 2006 before she fell in love once with Andrew Featherston. Featherstone is the percussionist in the indie band The Hereafter. The happy couple started dating in 2007 and are still going strong till today.
Loretta Devine & Glenn Marshall
Loretta Devine played the role of Adele Webber, Dr. Richard Webber's wife in the drama series. Loretta is known for having a sweet, nurturing voice. Her character in the show went through a lot. She lost her pregnancy in a very dramatic episode, had Alzheimers and later died of a heart attack after surgery. In 2011 she won a Primetime Emmy Award for Outstanding Guest Actress in a Drama Series for her performance in Grey's Anatomy.
Loretta is married to Glenn Marshall, an accountant. The couple is happily married and occasionally are seen attending an event together that she has been invited to. There was also a mix up that she was previously married to someone named Lamar Tyler, who she had a son with. Loretta Devine has however denied the rumor.
Katherine Burton & Michael Ritchie
Kate Burton is well-known for her role as Ellie Grey in the drama series. She appeared in 19 episodes and played the part of a brilliant surgeon with a Harper Avery Award, but a difficult mother to her daughter, Meredith Grey. In season 14, Meredith has a dream that her mother is clapping for her after she wins her own Harper Avery Award.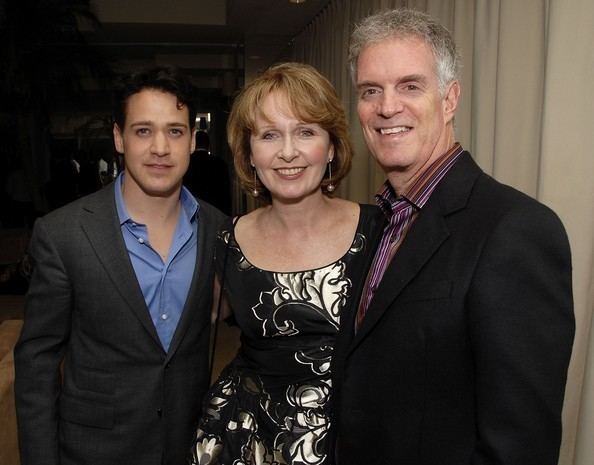 Kate is a British citizen and has kept her citizenship there after her family moved to Manhattan, but she considers herself to be an American actress. Kate Burton is married to Michael Ritchie, and they share 2 children. The couple first met at the Square Theatre in New York in 1982, and they proceeded to get married 3 years later. The couple now lives together in Los Feliz along with their dog, Phil, who is a Labrador mix.
Debbie Allen & Norm Nixon
Debbie Allen joined the cast of ABC's drama series during the 8th season to play the character, Catherine Fox. She also directed a couple of episodes, eventually becoming an executive producer during season 12 of the show. Her character is now married to Richard Weber, and she owns Grey Sloan Memorial Hospital. Her on-camera son is Jackson Avery.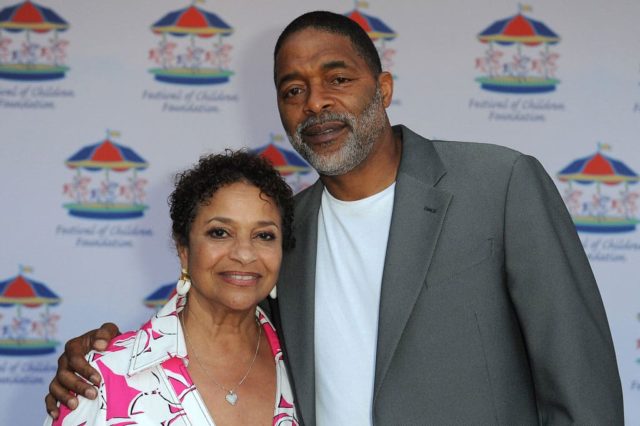 Debbie Allen is married to retired basketball player Norm Nixon. Before they got married, the couple appeared in The Fish That Saved Pittsburgh in 1979. They have been married since 1984, recently celebrating their 35th wedding anniversary. The couple have 2 children together, Normal Ellard JR. and Vivian Nicole, and a son from Nixon's previous marriage, DeVaughn. Debbie says that her marriage and her children are her more valuable achievements.
Chandra Wilson & John Doe
We know Chandra Wilson as popular Miranda Bailey on the series. On the show, her relationship is one of the few dramatic ones. Although her marriage to Ben Warren comes with a series of ups and downs, it's definitely a perfect example of a solid union in Grey's Anatomy! Chandra shows up on two other spin-offs from Grey's Anatomy, Private Practice and Station 19. Her on-screen husband Ben Warren is one of the main characters in the show Station 19.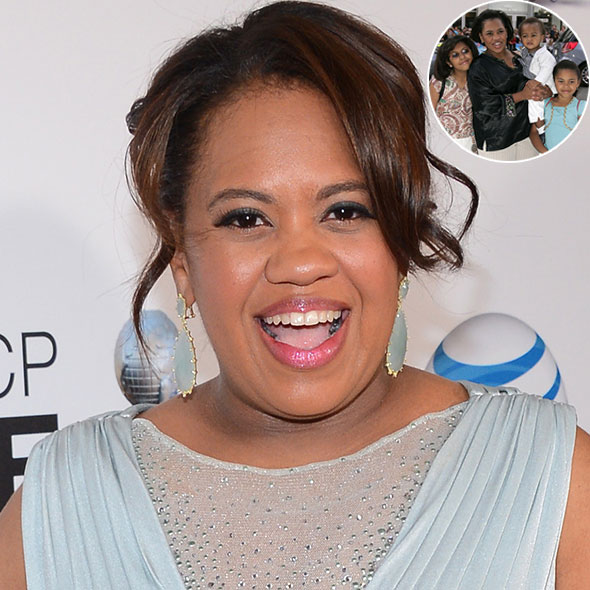 While Station 19 is a spin-off of Grey's Anatomy, it was only produced by Shondaland and was created by Stacy McKee. The firefighters end up a lot at Grey Sloan Memorial throughout the series, getting a glimpse of what goes on during that week of Grey's Anatomy.
Away from the series, Wilson does not like her private life in the open. Till today, no one knows the name of her lover whom she presently has 3 kids with Serena, Joy, and Michael.
Martin Henderson & Helen Randag
Martin Henderson is loved by fans of the medical drama for his role as Dr. Nathan Riggs in Grey's. He wasn't so loved at first, on-screen, by Owen Hunt. He and Owen went back to when they were in the army. Riggs was dating Owen's sister, Megan, who at the time they thought was dead. Before he left the show, Owen's sister was found, kidnapped but alive. She was brought back and the two moved to Malibu to be with her son.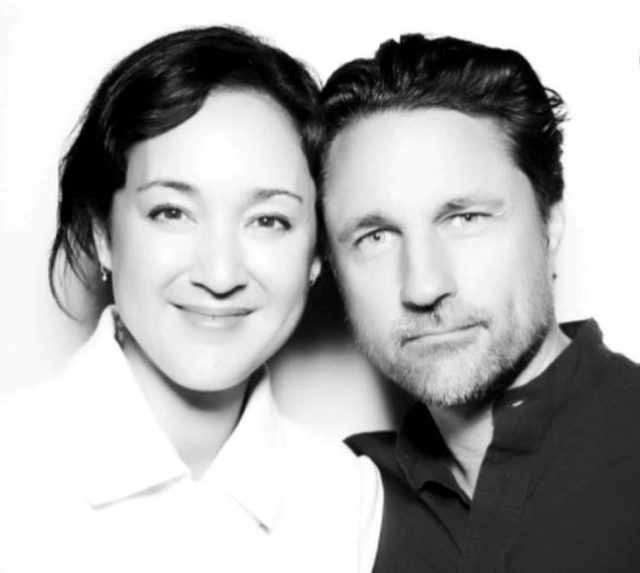 Martin Henderson is an actor from New Zealand and is usually known for keeping his personal life private. However, he couldn't hide his romantic relationship with popular director and producer, Helen Randag. He made his relationship official via Instagram when he posted a photo of himself and Helen with the caption: "Out with my bae – I love you, darling." Randag quickly replied with her post saying "I love you too my darling."
Eric Dane & Rebecca Gayheart
Eric Dane was loved by female fans as he played the role of the handsome, womanizing Doctor 'McSteamy' Mark Sloan. While Sloan was known for being with a lot of women in the show, he was just getting into something with Lexie Grey before she passed away in the plane crash. Unfortunately, Sloan also died from injuries from that crash. His character had such a great impact on the show that Seattle Grace was re-named Grey-Sloan Memorial Hospital in memory of him after his tragic departure.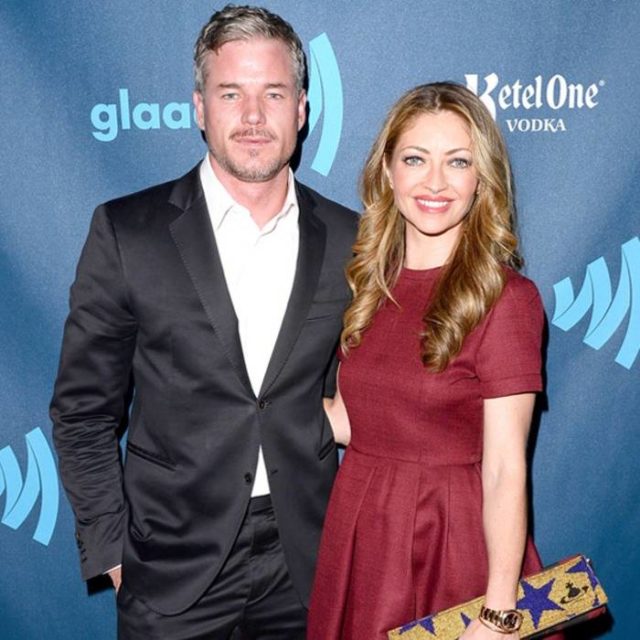 Off the screen, Dane got married to American model Rebecca Gayheart in 2004. The couple has two daughters, Billie Beatrice and Georgia Geraldine Dane. They had a fair share of trying times as well, especially in 2009 when a nude video of him, his wife and Kari Ann Peniche.
Kate Walsh & Alex Young
Kate Walsh played Dr. Addison Montgomery on Greys Anatomy for only 2 seasons and ended season one as Derek's ex-wife. While she came into the show a bit colder feeling, she ended up being so loved that Shonda Rhimes created a show called Private Practice which followed her transferring to a California clinic.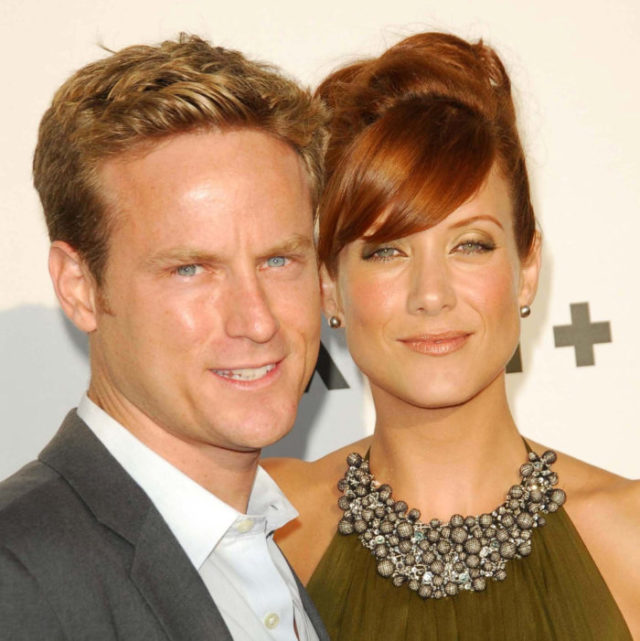 Let's take a look at Kate Walsh's love life off-screen. Well, she married Alex Young in 2007 and ended up divorcing three years later. She had always thought that she would be married with three or four kids. In her words, "I always knew I wanted to be an actress, but I think I always wanted a quote-unquote normal life." Since her divorce, she dated Trevor Davis, but they broke up in 2016. In 2015, she was diagnosed with a benign meningioma and had to have surgery. She took nine months off to recover from this.
Justin Chambers & Keisha Chambers
Justin Chambers, one of Grey's Anatomy longest-lasting characters, played the role of Alex Karev. Chamber's character was actually added in later after they shot the first episode, and now he is one of the four original characters who are still alive on the show today. His character survived being fired from the show's hospital and even got a new job at a rival hospital.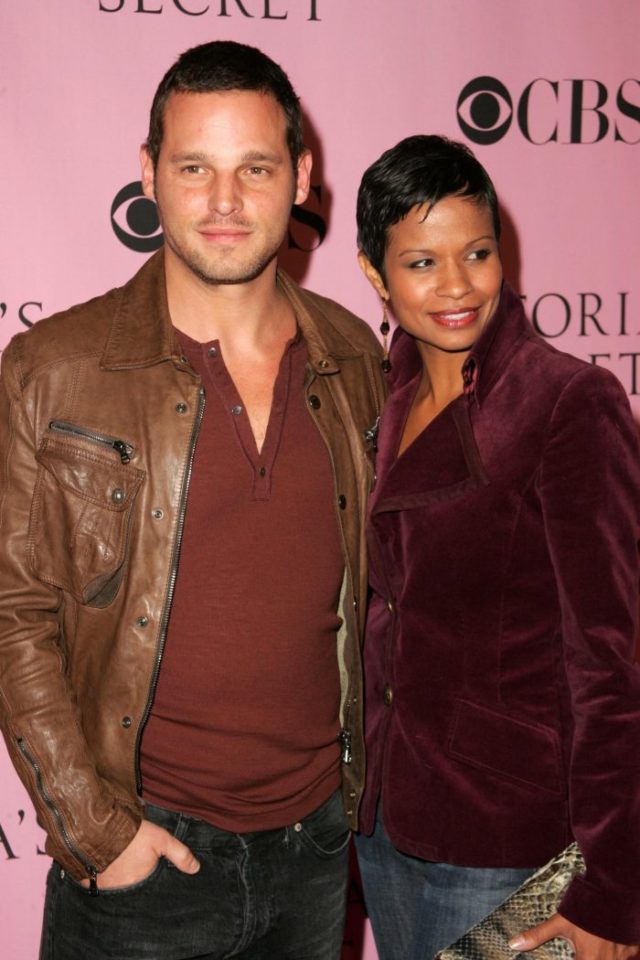 Unlike his character in the TV series, Justin has maintained a steady relationship with his wife, Keisha Chambers since 1993, with whom he has 5 adorable children!  The couple first met in 1992 while Justin was working as a model for Calvin Klein Ad company where Keisha was working as a model agency booker. A year later, they tied the nuptial knot secretly.
Isaiah Washington &Jenisa Garland
Washington is well known amongst Grey's Anatomy fans, but before the actor's shocking departure from the series, he was known for playing the role of the handsome surgeon Dr. Preston Burke. He had an on and off relationship with Christina Yang during the series, and he later left her at the altar. Rhimes called Washington up to let him know that he would not be returning to the show after it was rumored there was some controversy between him and T.R. Knight.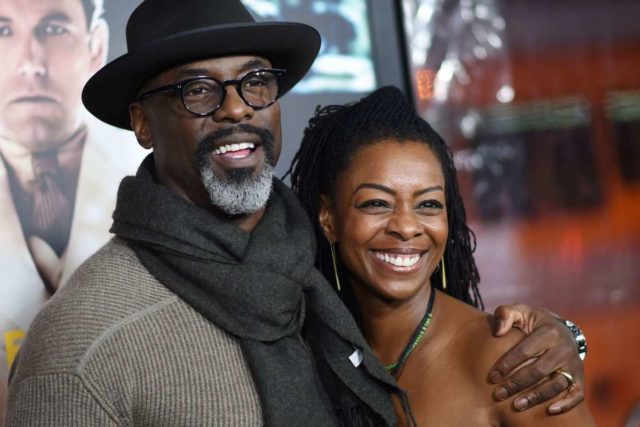 Isaiah Washington is married to Jenisa Garland. The couple got married in 1996, and they have three children together: Isaiah Akin, Thyme, and Iman. You can read more about him in his book called A Man from Another Land, which details his life and his film career.
Jason Winston George &Vandana Khanna
Jason Winston George has been playing Dr. Ben Warren since season 6 of Grey's Anatomy. He starts out as an anesthesiologist, eventually going to become a doctor and in the end changing his mind again to become a firefighter/EMT. His character was so popular that Jason was given another role of the Grey's Anatomy spin-off, a series titled Station 19 where he joins a team of firefighters. Dr. Ben Warren married Miranda Bailey on the series and recently found out his on-screen wife is pregnant.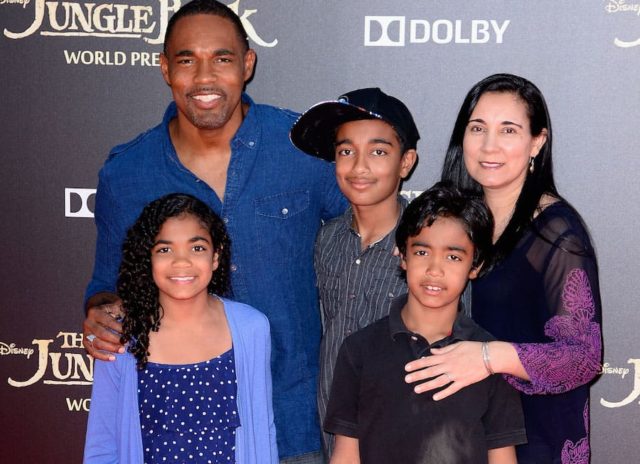 In real life, Jason is happily married to Vandana Khanna. Khanna is an Indian-American poet and author, and they met at the University of Virginia. The couple got married in 1999 and have three children together, Jasmine and twins Arun and Nikhil.
Giacomo Gianniotti& Nichole Gustafson
Handsome Italian-Canadian actor Giacomo Gianniotti plays Dr. Andrew DeLuca in Grey's Anatomy. He started out as the brother of one of the doctors coming to intern at the hospital. DeLuca more recently told Meredith Grey he is in love with her, and the two of them have been getting into trouble on the show. They helped cover up insurance fraud and DeLuca was initially arrested for it before Meredith Grey turned herself in.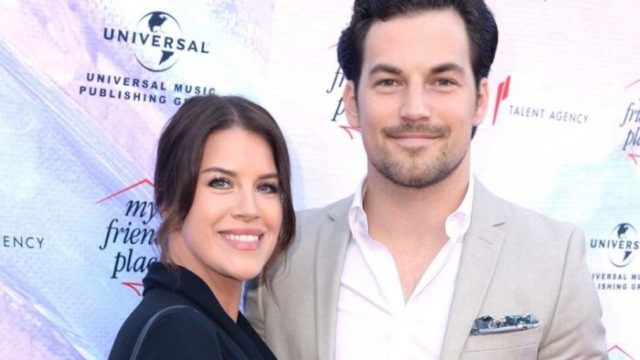 Away from the screens, Giacomo has a pretty cool love life. He spent the early parts of his life the great city Rome before moving to Toronto where his acting career started. He recently announced his engagement to Nichole Gustafson, a makeup artist, in November 2017. The couple got married in Italy in April of 2019.
Taye Diggs and Amanza Smith
You are right, Taye Diggs isn't really from Grey's Anatomy. Taye Diggs was popularly known by fans for his role as Dr. Sam Bennett in Private Practice. He guest-starred on the Grey's Anatomy/ Private Practice Crossover Event where Grey's Anatomy fans loved him.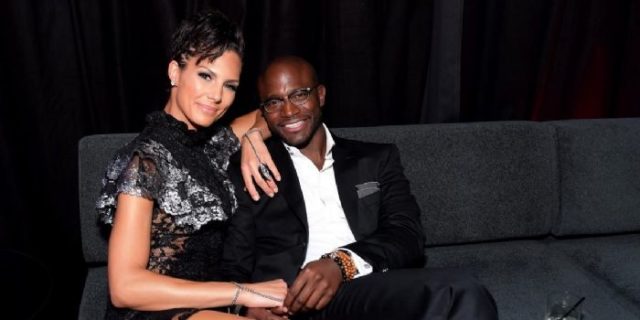 He graduated from Syracuse University with a Bachelor's Degree of Art in musical theatre. Diggs was married to IdinaMenzel who he met on the set of musical rent. They had a son named Walker Nathaniel Diggs who was born in 2009. The couple is presently divorced. Taye has since moved on and has been dating his new girlfriend, Amanza Smith Brown, since 2014. He has made a couple of red carpet appearances with her in the summer.
MarikaDomińczyk and Scott Folly
You might know her from The 40-Year-Old Virgin or Brothers & Sisters. MarikaDominczyk is a Polish-American actress who was popularly known for her role as Dr. Eliza Minnick in Grey's Anatomy. Arizona Robins goes out on a date with her but that ends quickly once the staff starts to hate Eliza's teaching methods. They continued to work to get her fired, and she was eventually fired from the hospital. This led to Domińczyk being released from the cast.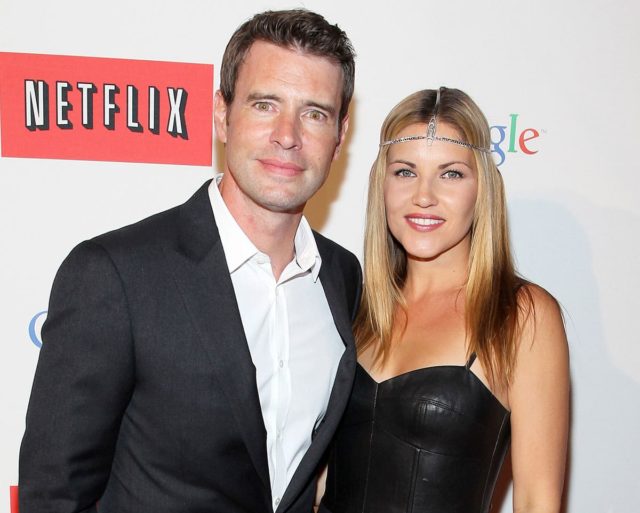 Domińczyk was engaged to actor Scott Foley for a year before they got married in June 2007. The couple had a private wedding ceremony in Hawaii. They have three children, a girl and two boys named Malina, Keller Aleksander and Konrad.
Scott Elrod and Vanessa Vazart
Some people know him from Top Gun, but fans of Grey's Anatomy know Scott Elrod as the army cancer surgeon and lovely Will Thorpe. He first met Meredith when Grey Sloan team helped him out with a surgery on his patient. Will had a romantic relationship with Meredith, but she was scared to start a relationship, as her husband Derek recently died.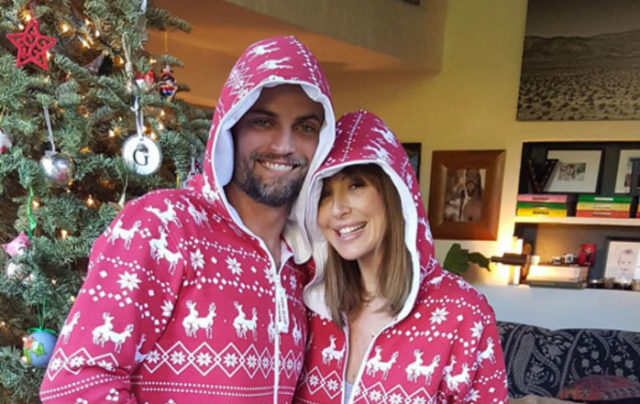 Away from the screen, Scott got engaged to his long-term girlfriend Vanessa after she got pregnant. He shared this wonderful news on his Instagram page. The couple already has their wedding plans, but no date has been revealed yet. They have a son together, Easton Thomas Elrod, who was born on June 22, 2016, just after Father's Day.
Leven Rambin and Tilky Jones
Leven Rambin played the role of Sloan Riley in the popular medical TV series. Sloan Riley is the long lost daughter of Mark Sloan. She is partly the cause of the break up between her father Mark and Lexie. Leven was active in the series for 5 seasons, but wasn't a weekly regular.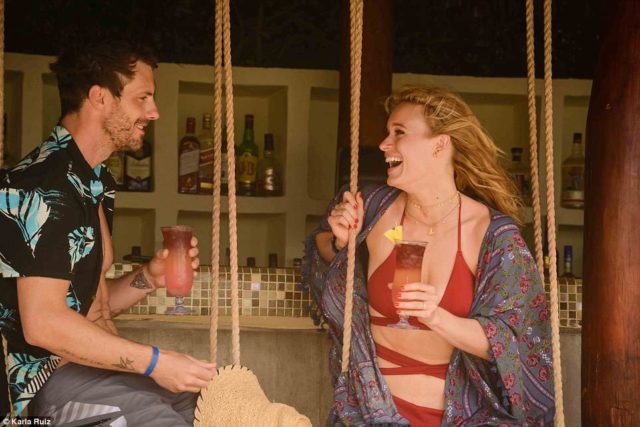 In real life, Rambin has not had an easy ride with her relationships. First Leven was engaged to Geoffrey James Clark, and that didn't work out. Then she was married to actor Jim Parrack, but they divorced after 2 years of marriage. Later on Rambin revealed that Parrack cheated on her. Hence, divorce. Presently, Rambin is in a relationship with actor Tilky Jones.
Next we have someone who also wasn't around for too long, but was pretty memorable.
Charles Michael Davis and Nida
Charles Michael Davis, previously known for appearing on That's So Raven and Chicago P.D., played Jason Myers in season 9 of Grey's Anatomy. Jason Myers is an obstetrics and gynecology resident at Grey Sloan Memorial Hospital. There was a time he dated Jo Wilson in the show, but he didn't last too long with the show.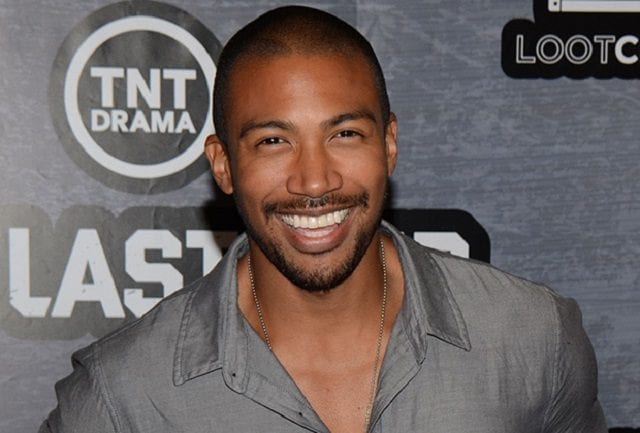 Charles has never been married but he once dated popular photographer and model, Katrina Amato. They parted ways in September 2014 after Charles made a statement on the radio that he was single. He then dated Monika Anne Clarke for a while, an American model. He is currently engaged to another Pakistani model Nida. Not much is known about their relationship, but in October 2018, we heard they got engaged.
Christina Ricci and James Heerdegen
Christina Ricci played the role of Hannah Davies in season two of Grey's Anatomy. Hanna was the girl whose hand was on a live bomb inside a person. These were regular occurrences at the Grey Sloan Memorial Hospital, and the doctors do their best to find solutions.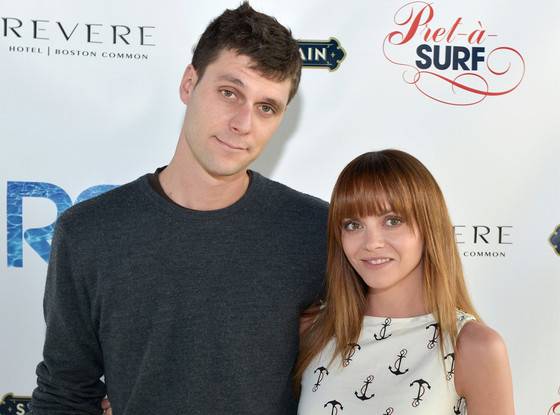 Christina Ricci dated Owen Benjamin in 2008, and got engaged in 2009. This relationship didn't last too long, and they ended up terminating the engagement only two months later. Ricci is now married to James Heerdegen. The duo first met on set while working on the series Pan Am in 2012. They ended up getting married in Manhattan in October of 2013. They have a lovely son by the name Freddie who was born in August 2014.
Chris O'Donnell and Caroline Fentress
Chris O'Donnell played Dr. Finn Dandridge just season 2 and 3 of Grey's Anatomy. Finn Dandridge got a nickname kind of like McDreamy and McSteamy. His nickname was McVet. He went out on a few dates with Meredith, the first woman he went out with since his wife passed in-show, and competed for Meredith's love with Derek Shepard. However, he eventually loses her to Derek Shepard. Nothing can stand between Meredith and Derek's love in this show.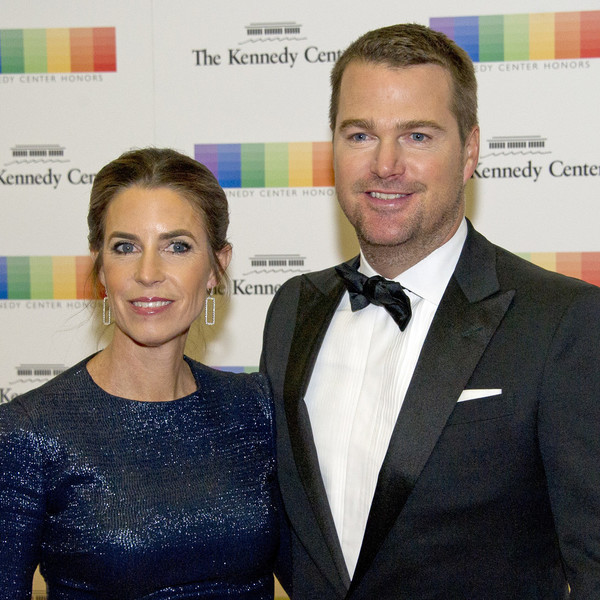 Back in 1993, Chris briefly went out with Reese Witherspoon. Chris is now married to Caroline Fentress who a graduate of Rollins and currently works as a school teacher. The couple, who were married in 1997 have 5 children together. Presently, O'Donnell is a practicing Roman Catholic. O'Donnell's brother, John, founded the clothing.
Kelly McCreary and Pete Chatmon
Kelly McCreary met Pete Chatmon on the set of Grey's Anatomy in 2017. The two announced that they were engaged in January 2019 and got married soon after in May 2019. Chatmon is a director whose work is released at film festivals around the world. 3D, Chameleon, Confessions of Cool, and BlackCard are some of his short films that were shown.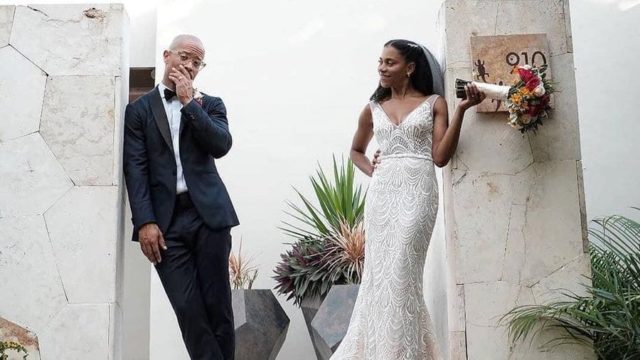 Kelly plays Maggie Pierce in Grey's Anatomy starting in season 10 and still going strong today. She came onto the show searching for her birth mom and heard that Ellis Grey worked at Seattle Grace. It was a bit late, but she did end up meeting her biological father and sister. Her father was Richard Webber, and she gained Meredith Grey as a sister.
Chris Carmack and Erin Slaver
Chris Carmack got engaged to Erin Slaver on March 2nd, 2016. The couple then got married in October of 2018 and had their first daughter on August 30th, 2016. Erin appeared on Nashville as one of Hayden Panettiere's backup singers at one point. Chris Carmack is more recognized for his roles in The Butterfly Effect 3: Revelations, Smallville, and The O.C.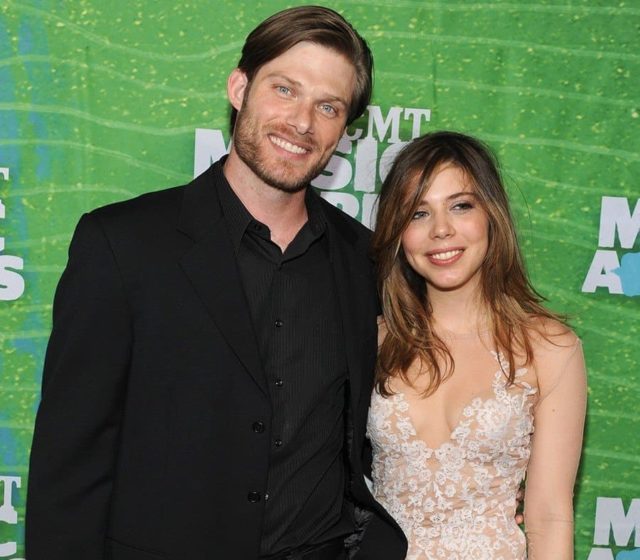 Chris comes along in Grey's Anatomy as Atticus Lincoln in season 15 and is still around this season. He started out with coming on to Meredith Grey, but that didn't stick. He then hooked up with Amelia Shepard and the two of them started developing feelings. Amelia got knocked up, and they are now planning on raising it together. Now we just have to wait until after winter break to see how their story continues.
Robert Baker and Amanda Walsh
Robert Baker played Charles Percy in season 6 of Grey's Anatomy. While he isn't currently dating anyone, he dated Amanda Walsh back in December of 2012. She is a Canadian actress born in Quebec. You might recognize her from appearances in NCIS and Lost Girl. She was even in the original pilot of The Big Bang Theory, where she played Penny.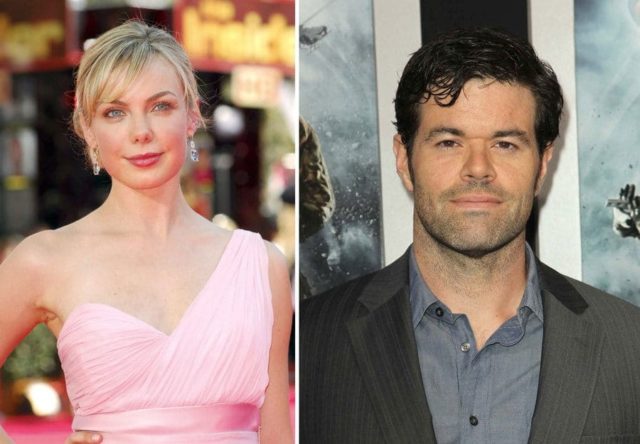 Charles Percy came along on Grey's Anatomy when Seattle Grace merged with their competitor Mercy West. We all knew something bad was going to happen because they brought in almost twice the number of actors. I just knew that they were going to kill some of them off, and unfortunately, one of them was Percy. They killed him off in the final episode of season 6 being held by Miranda Bailey and guest star Mandy Moore.
Melissa George and Jean David Blanc
Melissa George met Jean David Blanc at a Bafta Awards party back in 2011. The couple has two kids together, Raphael and Solal, and are not together anymore. The two have been through a lot and quite a few allegations are coming from both sides. However, they are all allegations at the end of the day. She now flies between the U.S. and France to see her children as much as possible.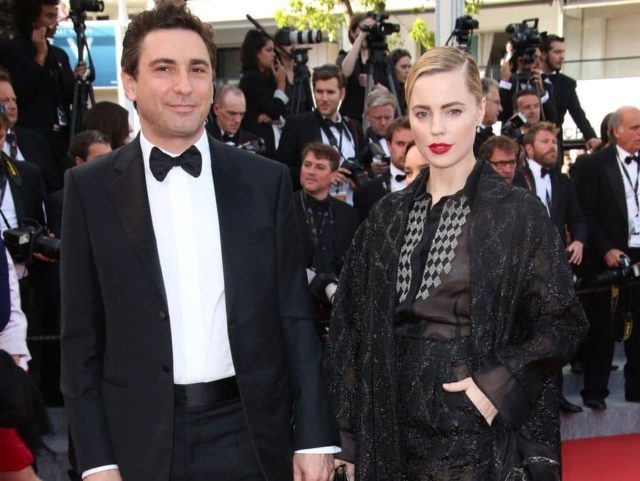 George came into Grey's Anatomy during season 5 as Meredith's best friend. She brought a lot of drama with her, on top of the fact she had no idea how to diagnose basic things. She went a bit crazy on the show and convinced the other interns to cut out her appendix for the simple reason of practice. Obviously, she barely made it through the season before leaving.
Edward Herrmann and Star Roman
Unfortunately, Edward Herrmann passed away in December 2014. He lived happily with his second wife, Star Roman, from 1994 until he passed. They met on the set of Harry's War in 1981, where something definitely happened between them. Just a while later, Roman filed a paternity suit against him, and in the end, they got married. From this marriage, he also has a stepson who took his last name.
Alt Edward Herrmann and his family at the Harry Potter and the Prisoner of Azkaban premiere.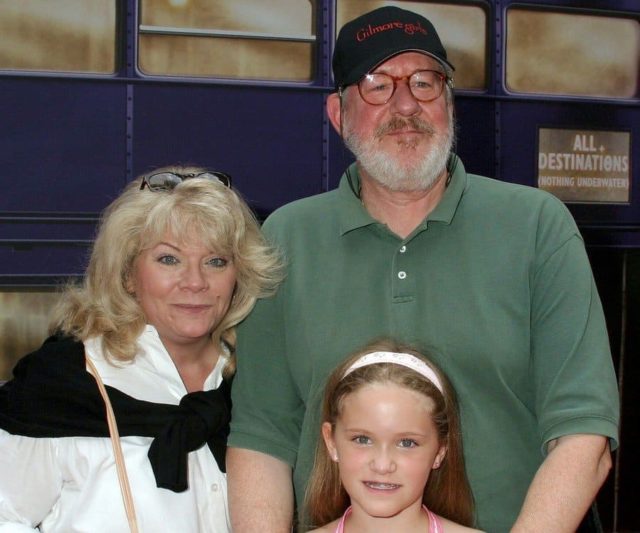 Edward Herrmann was a guest star on Grey's Anatomy in season 4, where he played Norman Shales. He was around for a few episodes, just following people around trying to learn things. Towards the end of the season, Norman had a heart attack, and we learned that he took the internship because he wanted to make sure he was around the best doctors when it happened.
Lauren Stamile and Randy Zamcheck
Lauren Stamile played Rose, the scrub nurse, in Grey's Anatomy for two seasons. In real life, she married writer Randy Zamcheck back in April of 2009. Stamile appears in a lot of shows throughout the year that you will recognize right away like Law & Order: SVU, The Drew Carey Show, Cold Case, Criminal Minds, Rules of Engagement, Burn Notice, and even the new show 9-1-1.
Lauren Stamile played a scrub nurse named Rose, who briefly dated Derek Shepard. After technical difficulties in the operating room, she and Derrek work together to get a computer working to save someone's life. This leads to them kissing in the scrub room and dating for a while. But Rose noticed that he was meant to be with Meredith Grey and broke it off.
Kali Rocha and Michael Krikorian
Kali Rocha has been married to Michael Krikorian since 2006. The couple has a son named Barlow Aix, and he's currently 11 years old. Michael is a Special Effects Professional and is famous for The Artist. Kali Rocha is known for appearances on Will & Grace, Teacher, and Law & Order: SVU. She more recently appears in Man with a Plan with a recurring role.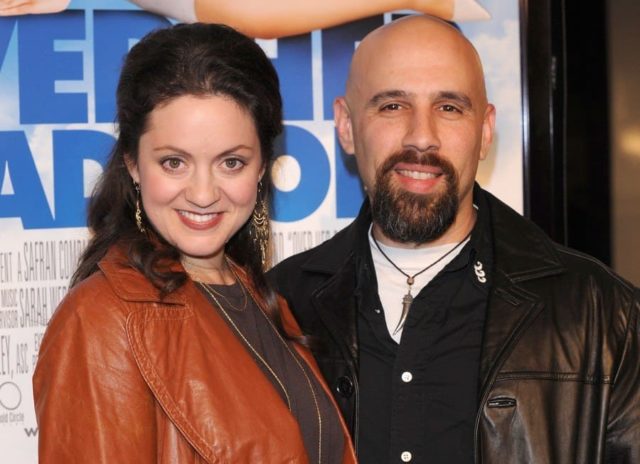 Kali played Sydney Heron on Grey's Anatomy from season 2 to 4. She was mostly known for taking over for Miranda Bailey when she was on maternity leave. This was back when Christina, Izzy, Meredith, George, and Alex were the interns, and they basically drove her away. She then came back as Izzy's peer counselor when Denny died.
Jeffrey Morgan and Hilarie Burton
Jeffrey Morgan and Hilarie Burton have been in a relationship since 2009 and have two children together. Their son was born in March 2010, and their daughter was born in February 2018. Shortly after, in October 2019, the couple got married. Although, there are rumors that the couple really got married back in 2014. They live on a working farm in Rhinebeck, New York, with cows, chickens, and alpacas.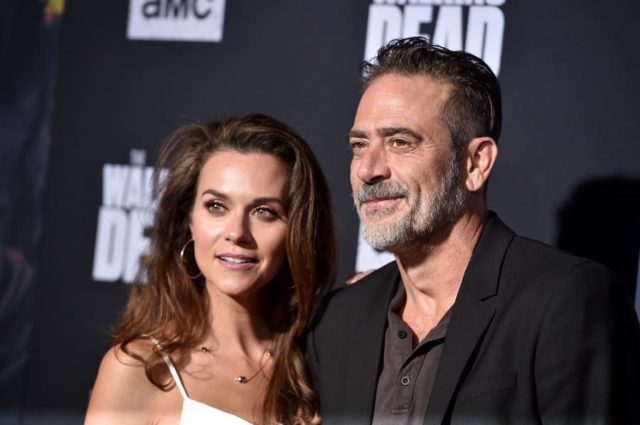 Jeffrey Morgan played Denny Duquette Jr., who was the love interest of Izzie Stevens. He came in with a heart problem, which was eventually fatal. He flirted with Stevens throughout seasons 2 and 3, and eventually proposed to her. Stevens was so smitten that she cut his LVAD wire, which was placed in him to help save him while he waits for a heart transplant. His character comes back in season 5 as a ghost when Meredith almost drowns.
Richard Flood and Gabriella Pession
Richard Flood is new to the show. He is currently married to Gabriella Pession since 2016. Gabriella is known for some of her Italian work in Story of Love and Anarchy, Jesus, and Le Gusta El Chile, but she did also star in the American TV show Crossing Lines. Richard Flood is recognized from a more recent show called Shameless, where he plays Ford.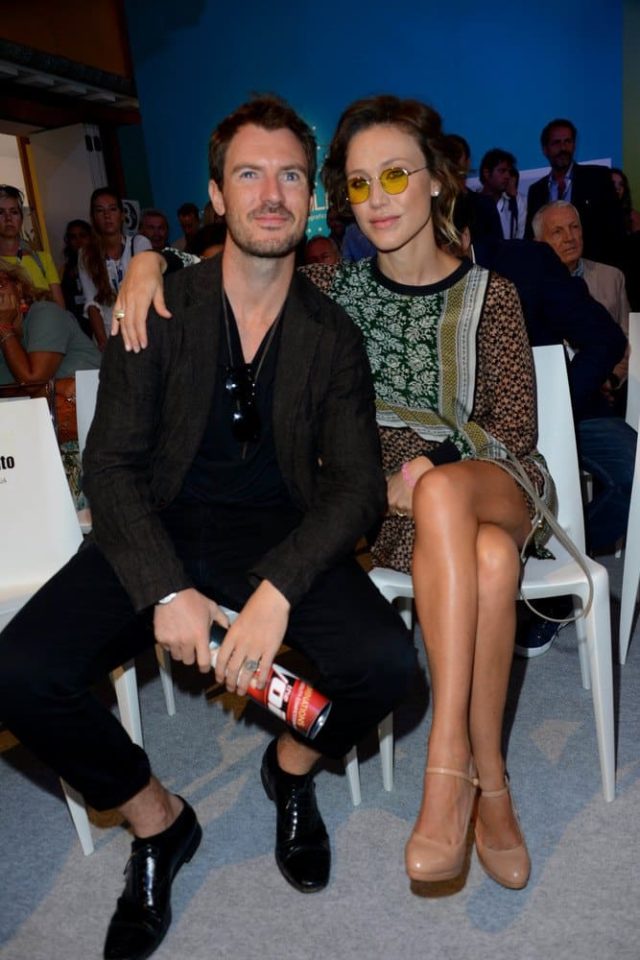 Richard plays a guy named Cormac Hayes, who just came around for season 16. His character plays the new head of pediatric surgery now that Alex Karev got fired and is working with the competitor. On his first day, we find out that his wife died, and the doctors in that situation weren't transparent with them. His philosophy is to be completely open with his patients. This creates a bit of tension between him and Meredith Grey, who end up working things out.
Abigail Spencer and Andrew Pruett
While this couple is no longer together, they were married from 2004 until February 2012 when they filed for a divorce. Abigail Spencer and Andrew Pruett have a son together. There are rumors that the couple is fighting for custody of their son, and there are allegations of verbal abuse and bullying being made against Andrew Pruett. At the time, there is no confirmed information.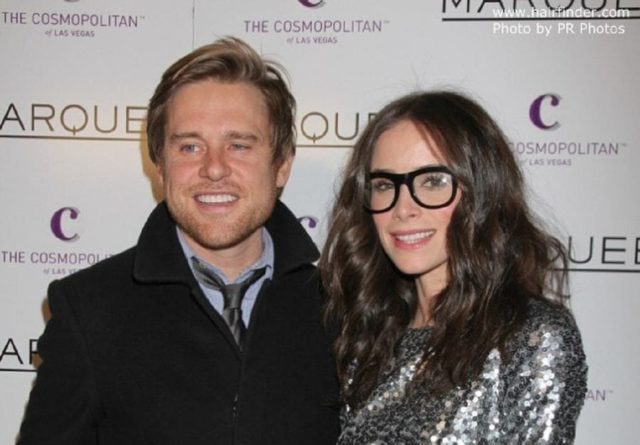 Abigail plays Megan Hunt, Owen's sister, who came to the show in season 13. At first, Owen heard that there were rumors his sister was still alive, as she went missing during an army raid. They found her in the basement of a rebel-held neighborhood where she was taking care of a child. Owen helped her get her son back.
Mary McDonnell and Randle Mell
Mary McDonnell and Randle Mell got married in 1984, and they currently live in Pacific Palisades, California. They have two children together, Michael Mell and Olivia Mell. Randle Mell is an actor. Mary is an actress who is known for her appearances in BattlestarGalactica, Independence Day, and Donnie Darko.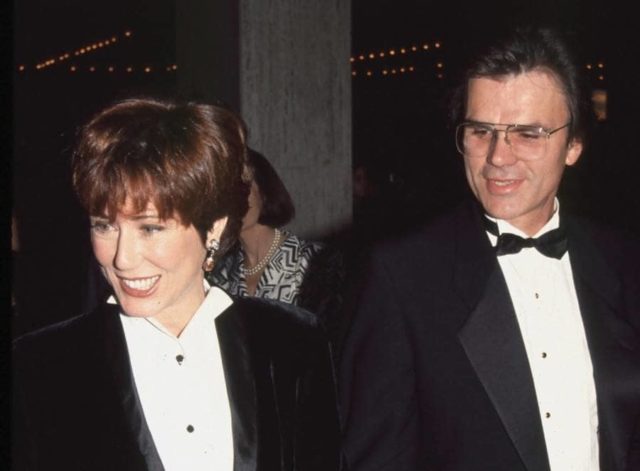 In Grey's Anatomy, Mary McDonnell plays Virginia Dixon in season 5. She plays the Attending Cardiothoracic Surgeon who has Asperger's syndrome. In the beginning, her character didn't like Miranda Bailey as she felt as though she was manipulating her and making fun of her. However, the two of them got along well in the end. You don't see her turn down the job in the end, but they do go with someone else for the position.
Geena Davis and Reza Jarrahy
Geena David and Reza Jarrahy got married in 2001. This was Geena's fourth marriage after Richard Emmolo, Jeff Goldblum, and RennyHarlin. The couple has three children together, ALizeh, a daughter born April 2002, and fraternal twin sons, Kaiis and Kian, born May 2004. Unfortunately, the couple filed for divorce in 2017. Geena plays Nicole Herman in Grey's Anatomy, the head of Fetal Surgery.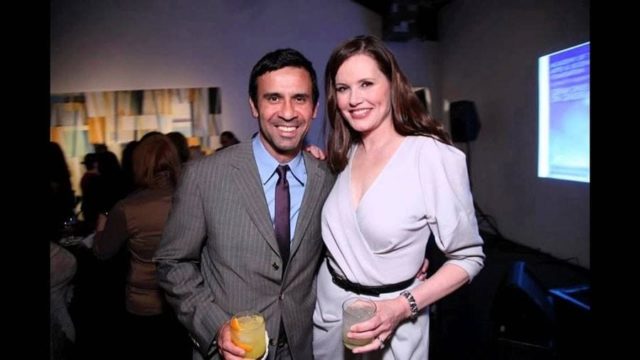 She was around to teach Arizona about the fetal surgeries that don't require opening the woman's stomach, which she was well-known for. Her character came along again when she has an inoperable brain tumor, and she just wanted to make sure that her knowledge was passed down. When Arizona found out, she had to make the decision of letting her continue to teach in her time left or turning her into the board. Amelia Shepard saved her, but the surgery resulted in her becoming blind.
Mark Saul and Ilana Berger
This is a cute one. Mark Saul is known for appearing on the show All That, which aired back in the late '90s early 2000's. He was also in The Social Network, Parks and Recreation, Bones, and Desperate Housewives. He isn't like other celebrities because he married his high school sweetheart Ilana Berger. They were dating since April 2003 and got engaged in 2010. They got married in June 2012 and had two children together, Eden and Arlo.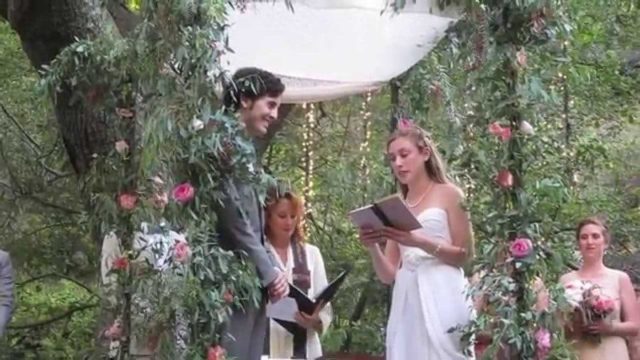 On the show, Mark plays an intern Steve Mostow. On the first day, he and the other interns were impressed with George O'Malley being able to deliver a baby on day 1. Since then, Steve is known for being an intern with awkward tendencies. He can be seen in Grey's Anatomy from season 4 until 8.
Amy Madigan and Ed Harris
Amy Madigan and Ed Harris got married back in 1983. You might recognize Amy as the psychiatrist that you always see everyone talking to on Grey's Anatomy. The couple has one child together, Lily Dolores Harris, and can be seen collaborating in films throughout their career. You can see the two acting together in Alamo Bay, which was released in 1985.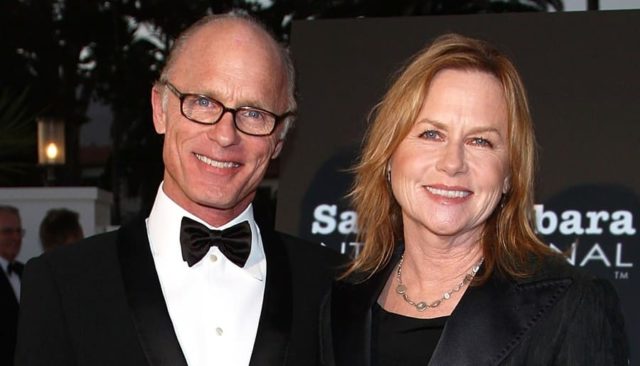 Amy plays Katharine Wyatt on seasons 4, 5, and 6 of the show. She first shows up when Rose is dating Derek Shepard, and Meredith needs someone to talk to about what she's going through. After this, Erica comes to see her when she was having trouble thinking about doing surgery on a world-renown surgeon. Then Owen Hunt gets to see her for his PTSD.
Cress Williams and Kristen Torrianni
Cress Williams is well-known for his lead role in Black Lightning and The Flash. He married Kristen Torrianni, actress, singer, and songwriter, back in June of 2013. Williams has two children from his first marriage to Simbi Khali. Soon you will be able to see him in another DC series called Legends of Tomorrow. On the show Grey's Anatomy, Cress Williams plays Tucker Jones.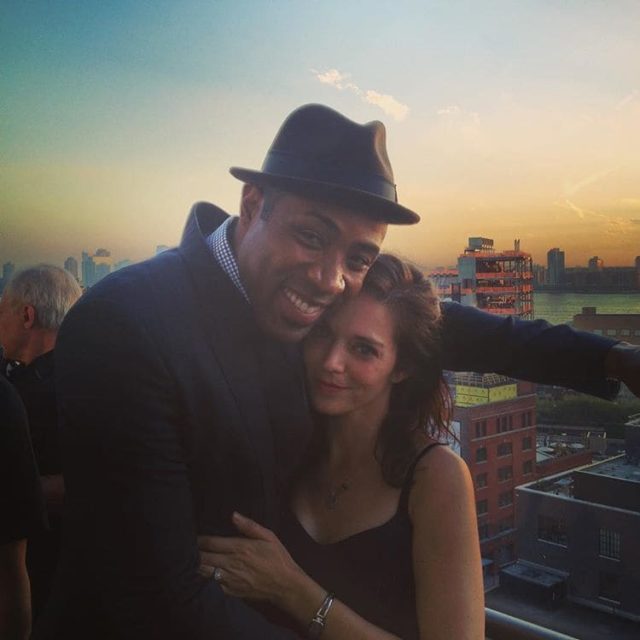 He is Miranda Bailey's first husband and the father of her son, Tucker Jr. When Bailey was giving birth, Tucker was in a car accident on the way to the hospital. He was ok in the end, but their relationship didn't survive much after season 4. They ended things after an incident with the bookshelf in their living room falling on Tuck Jr. when Tucker was home watching him.