The Biggest Stars Of The '70s: Where Are They Now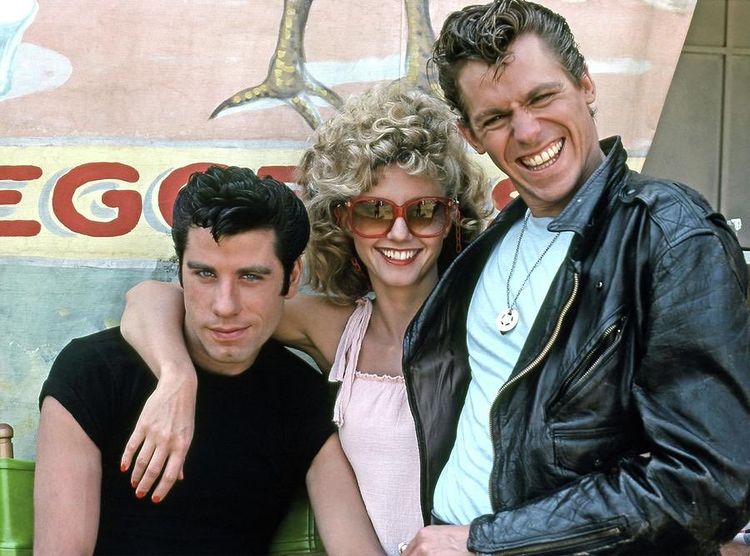 Half a century has passed since the groovy times of the 1970s, but to many folks it all feels like yesterday. The '70s saw the birth of unique fashion trends such as the afro and bellbottoms, and introduced people to Studio 54, Dean Martin Celebrity Roasts, and Star Wars.
The era also introduced the world to iconic celebrities who dazzled viewers in movies, on TV, and especially on The Tonight Show with Johnny Carson. But what have these megastars been up to in the years since? Seeing some of their faces today will joyously transport you back to your sunken living room, while others will leave you in disbelief that this could be the same person all these years later. Prepare to be awed…
Loretta Swit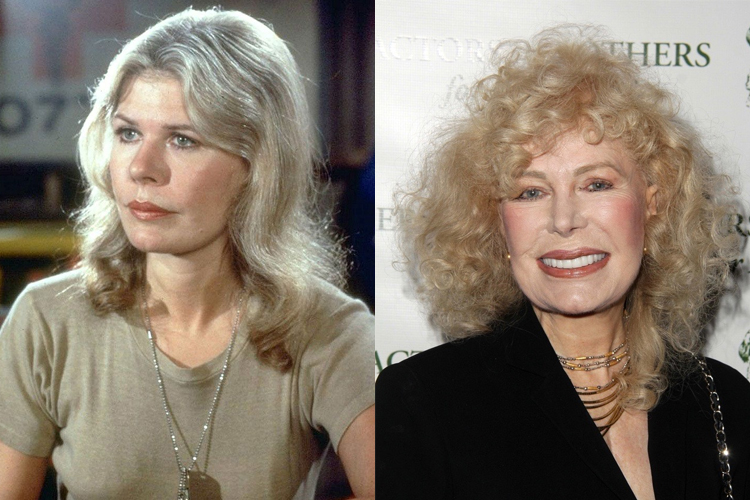 Loretta Swit is a recognizable face from her portrayal as Major Margaret "Hot Lips" Houlihan on the hit TV sitcom M*A*S*H. Her role in the iconic series earned her two Emmy Awards for Best Actress in a Comedy Series. She was one of only four cast members to stay on the show all 11 seasons of its run.
Swit's popularity on the show earned her regular appearances on popular game shows of the day, including Hollywood Squares, Match Game, and Pyramid. Although her most productive entertainment decades were in the '70s and '80s, Swit did make a comeback appearance on the M*A*S*H 30th Anniversary Reunion in 2002, reprising her famous role.
Morgan Fairchild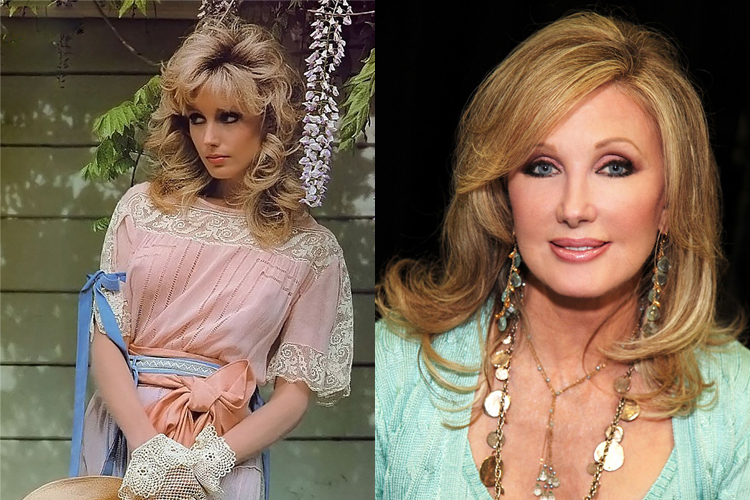 Morgan Fairchild began her career on the CBS daytime soap entitled, Search For Tomorrow. Playing the role of Jennifer Pace from 1973 to 1977, she earned a loyal following that allowed her to seek other more notable primetime television roles, such as guest appearances on the sitcom Mork and Mindy. She would also be the original actress to portray Jenna Wade on the the soap opera Dallas.
Her later years in film and television proved to be every bit as profitable as the start of her career. Playing the role of "rich and deviant" quite well, she was the perfect addition to the cast of Fashion House, where she locked horns with Bo Derek. Aside for tearing up the set of Friends as Chandler's wayward mother and as one of Charlie's love interests on the show Two and a Half Men, Fairchild most recently appeared in 2019's TV movie A Date Before Christmas Eve.
Kate Jackson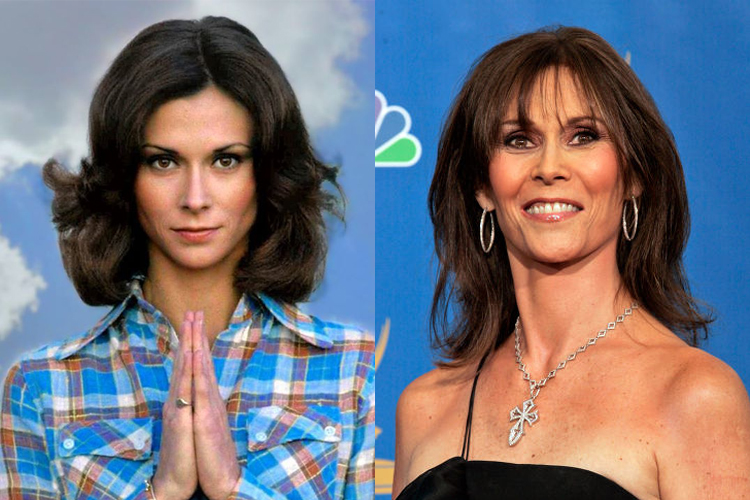 The girl-next-door look of Kate Jackson worked well for her role as Sabrina Duncan on Charlie's Angels, which ran on television for several seasons. She added zest to the role of Amanda King as well in the series, Scarecrow and Mrs. King, which she used as a springboard to several other film successes.
Although Jackson has not appeared onscreen since late 2009, she has poured herself into the prospect of becoming a best-selling author. Gallery Books partnered with her to publish a book of her Hollywood memoirs, which was released in 2016 and again in 2021.
Lynda Carter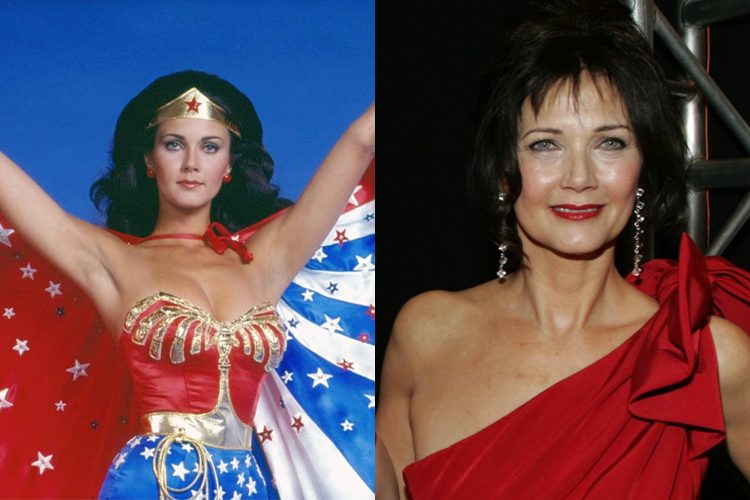 Lynda Carter was the ultimate heroine of the '70s. Her powerful presence, stunning costume, and invisible airplane were just some of the reasons viewers tuned in to see this one-of-a-kind performance each week as she played the legendary superhero Wonder Woman.
No longer using the "Lasso Of Truth" on a weekly basis, Carter still shines both on and off camera, making sporadic appearances in film and television. She had a recurring role as the President of the United States on the TV show Supergirl between 2016 and 2018.
 Talia Shire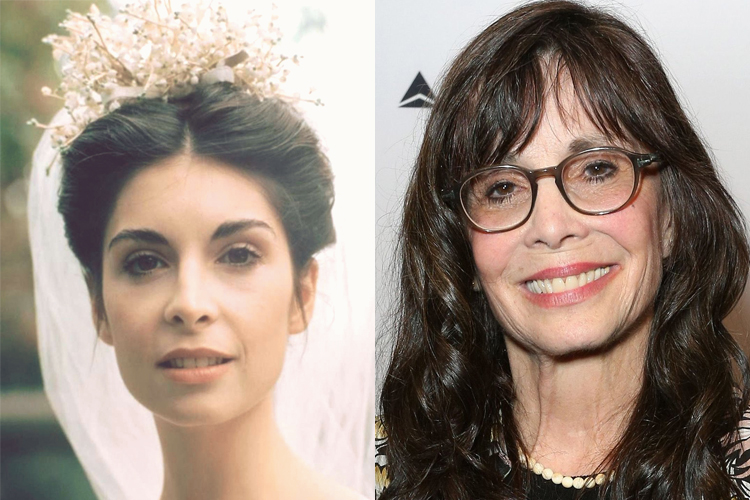 Talia Shire is mostly known for her roles in two hugely-famous Hollywood franchises. First, she would play Michael Corleone's sister Connie, in The Godfather and its sequels. The second and more famous part she'd play is the character of Adrian, the wife of the beloved underdog prizefighter in the Rocky movies.
Though the Rocky franchise is where most audiences know her, she would appear in random bit parts in movies consistently through 2016. Shire has had a number of television appearances, including two episodes of the Netflix comedy Grace and Frankie. Her most recent cameo was in the 2020 film Working Man.
 Jacqueline Bisset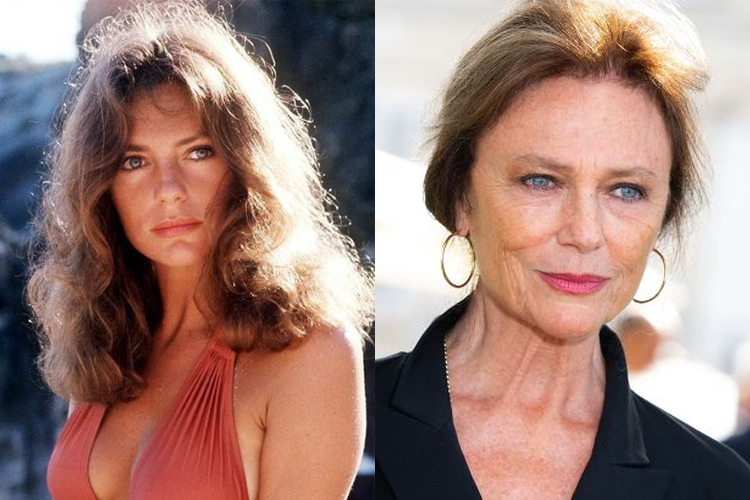 Jacqueline Bisset began her illustrious film career in the mid-sixties, coming into prominence with roles in The Detective, Bullitt, and The Sweet Ride, for which she received a Golden Globe nomination as Most Promising Newcomer. She would be one of the stars of the 1970 disaster film Airport, as well as the successful whodunit Murder on the Orient Express.
Bisset continues to score roles in both film and television. She starred in the 2005 film Domino alongside Keira Knightley, and she has had a recurring role in the television series, Nip/Tuck until 2010. In 2020, she joined the cast of Amazon's Birds of Paradise, though these days she often spends her free time gardening, cooking, and reading. She is also the godmother to A-list actress Angelina Jolie.
Jane Fonda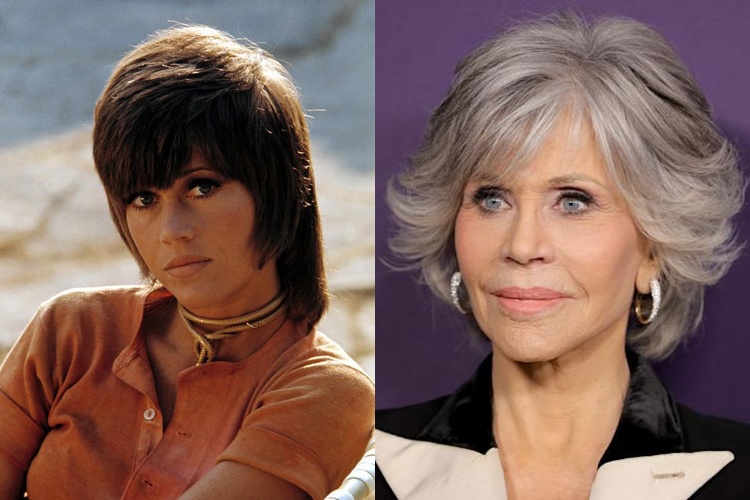 It's hard to find a media outlet that Jane Fonda was not a part of back in the day. The daughter of acting legend Henry Fonda and seven-time Academy Award nominee first garnered attention in Barbarella, before taking on more acclaimed acting roles in films like Klute and Coming Home.
Throughout her decades in showbiz, she's had her fingers in film, television, Broadway, not to mention a set of home-workout videos that would stand the test of time. Most recently, she has starred with fellow '70s icon Lily Tomlin in the hit Netflix series, Gracie and Frankie.
John Travolta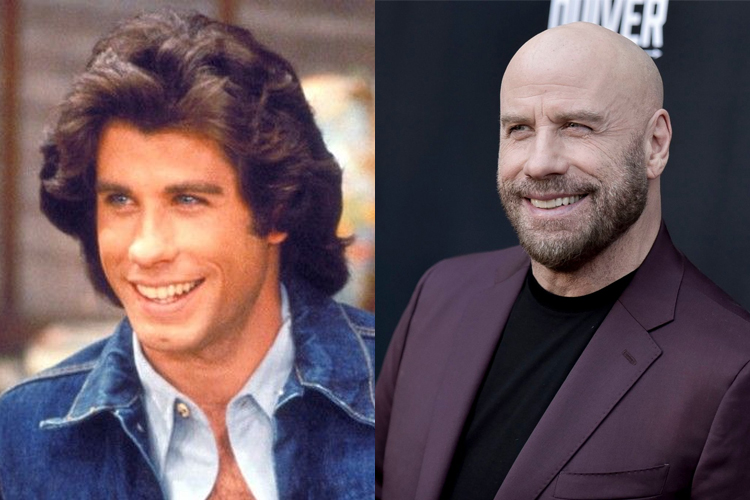 It's hard to forget John Travolta's meteoric rise to fame at the end of the '70s where he starred in classic movies Saturday Night Fever and Grease, not to mention the popular sitcom Welcome Back, Kotter. These performances established him as a formidable force in the acting world.
Nearly five decades later, Travolta has become a Hollywood legend in his own right, having a major resurgence after being cast in Quentin Tarantino's classic '90s hit Pulp Fiction. When he's not working he makes time for one of his most cherished hobbies: flying. Throughout the years, he has been nominated for two Oscars and seven Golden Globes. In the last few years, he has starred in films such as Speed Kills, The Fanatic, and The Poison Rose.
Christie Brinkley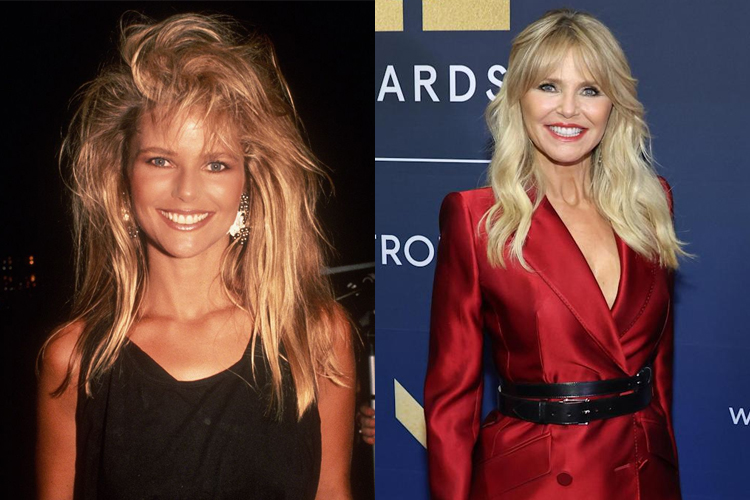 Christie Brinkley is one of those rare beauties who doesn't seem to age, no matter how many decades pass. She first gained international fame as a model with appearances in Sports Illustrated Swimsuit issues, moving on to grace us as the face of CoverGirl cosmetics. To date, she has appeared on over 500 magazine covers.
Brinkley's fresh-faced look was an easy transition to onscreen work. Her first official movie role came with National Lampoon's Vacation opposite Chevy Chase. She has appeared as a host and guest for several shows and moved on to score her own television series, entitled Living In The '90s on CNN. She remains active in political circles and as an animal rights activist, working with PETA to reveal information about the food production industry.
Barbara Streisand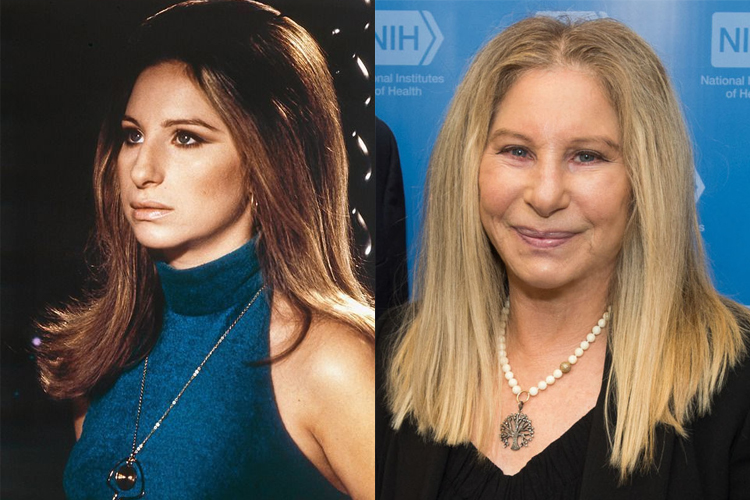 Barbara Streisand is practically dripping with talent, and is one of only 12 people who have won an EGOT, winning an Emmy, Grammy, Oscar, and Tony award. She would win an Academy Award for her portrayal in Funny Girl and would receive acclaim for starring in The Way We Were. She would also win an Oscar for composing the love theme for the film A Star Is Born.
Streisand may be slowing down a bit these days, but she remains active in arts advocacy circles and makes occasional appearances in film and on television. With album sales surpassing over 150 million worldwide, she is one of the best-selling recording artists of all time. She performed a number of sold-out concerts worldwide in the 2010s. Her most recent album, Walls, was released in November 2018.
Diana Ross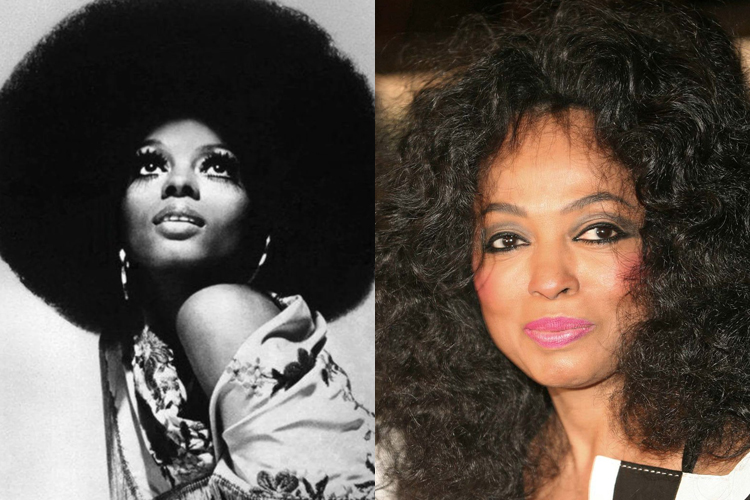 Diana Ross' legendary voice was on the playlist of every disco fan in the 1970s. Before making it big as a solo artist, she first enjoyed success as the lead singer of the Motown band The Supremes, one of the best-selling female vocal groups in music history. They had twelve number-one hit singles on the US Billboard Hot 100. In 1976, Ross was named by Billboard as Female Entertainer of the Century.
Being one of the only female vocalists mentioned in the Guinness Book Of World Records, Ross is still inspiring music lovers with stunning and memorable performances. She holds both Golden Globe and Academy Award recognition, and has more number one hits than any female artist in history. Today, she is still touring across the globe in dozens of cities around the world.
Cheryl Ladd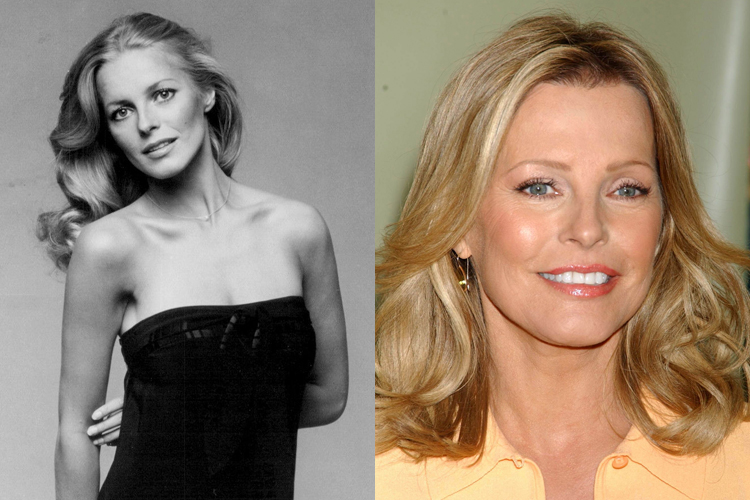 Anyone who turned on the television in 1970s was well-acquainted with Cheryl Ladd from Charlie's Angels. She joined the cast in its second season to replace the iconic Farrah Fawcett, staying on as a cast member of the show until its cancellation in the early '80s.
Ladd would garner a long list of television and film appearances after Charlie's Angels ended. She earned herself a TV Land Pop Culture Award, as well as roles in films such as Purple Hearts, Poison Ivy, and Unforgettable. In more recent years, she'd have cameos on shows like Charmed, and CSI: Miami. She has been known to be an avid golf fan, and is a strong presence in a non-profit organization called Childhelp.
Dolly Parton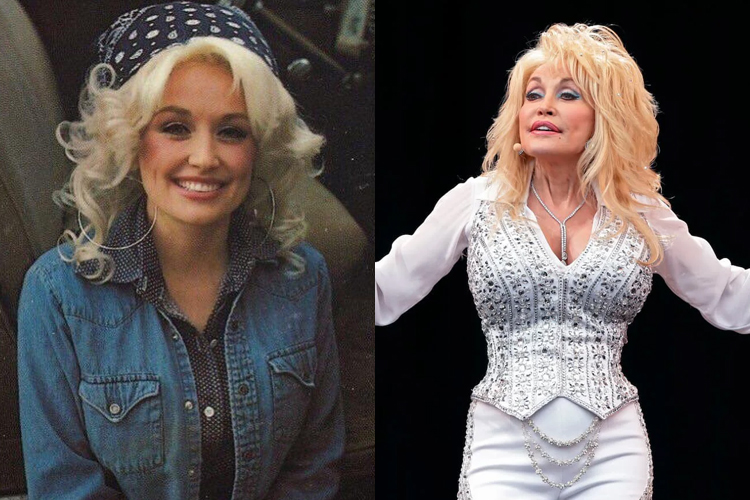 Dolly Parton is an American entertainment icon, who is equal parts musician, actress, and entrepreneur. First jumping into the music scene in the seventies, she eventually would become one of the most popular country music stars of all time. Her bubbly, engaging nature led to hosting opportunities at the Ford Theater, where she entertained then-President Jimmy Carter, as well as a move into the movie industry.
Aside for her music, she co-owns The Dollywood Company, which manages a number of entertainment venues including the Dollywood theme park. In recent years, she had a cameo on the show Grace and Frankie with longtime friends Lily Tomlin and Jane Fonda. In May of 2022, she joined the Rock and Roll Hall of Fame and is set to be inducted in November of 2022.
 Jessica Lange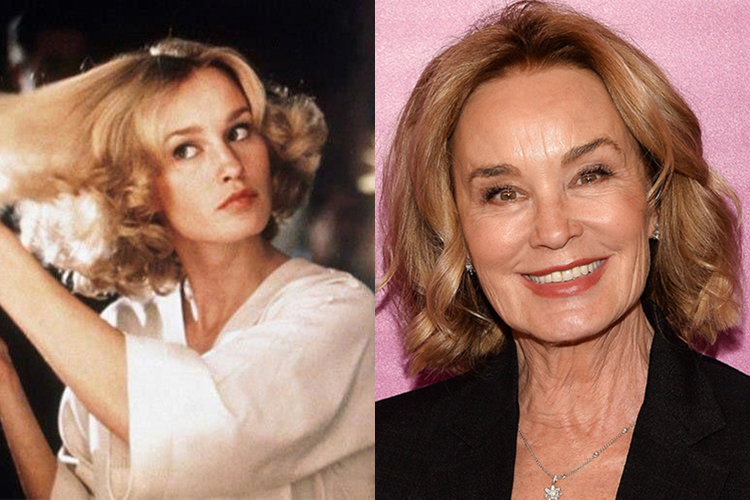 Jessica Lange is one of only thirteen actresses to to achieve the Triple Crown of Acting, which includes winning an Academy Award, an Emmy Award, and a Tony Award. Her impressive debut on the big screen as the heroine in the 1976 remake of King Kong would start her on a path toward future nominations for six Oscars, 16 Golden Globes, 10 Emmys, and one Tony award.
In 2010, she won her first Emmy playing Jackie Kennedy Onassis's aunt Edie in Grey Gardens. She's also been popular for her performances in several seasons of the FX anthology horror series American Horror Story. Aside for her acting career, she also has published four books of photography, and is a Goodwill Ambassador for UNICEF.
Mia Farrow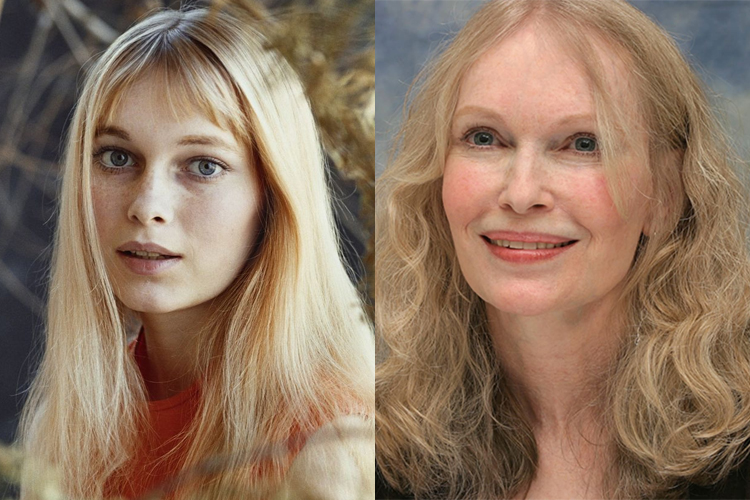 Mia Farrow lent a dreamy quality to her chilling role as the title character in Roman Polanski's horror film Rosemary's Baby. From there, she went on to star in several film hits through the next decade, including The Great Gatsby and Death On The Nile. She is also well-known for being formerly married to director Woody Allen, as well as starring in a number of his movies.
Farrow took some time off from her profitable career to raise fourteen children, ten of whom she adopted, and now her pursuits focus on activism. She has enjoyed her time as a UNICEF ambassador, completing over 20 missions across the globe, with a special focus on raising aid for Africa.
Jane Seymour
Jane Seymour burst onto the Hollywood scene with her role as the stunning Bond girl Solitaire in Live And Let Die in 1973. Since that time, she has proven herself to be a most versatile actress, being nominated for several Golden Globes and Emmy Awards throughout her career. She would also star in the popular hit series Dr. Quinn, Medicine Woman in the early '90s.
Seymour has continued to land roles in films, more recently appearing in Little Italy in 2018, and The War with Grandpa and Friendsgiving in 2020. She also had a starring role on the TV series, Jane The Virgin. Aside for acting, she has had success creating jewelry, scarves, furniture, rugs, and handbags with her brand  "Jane Seymour Designs."
Pam Grier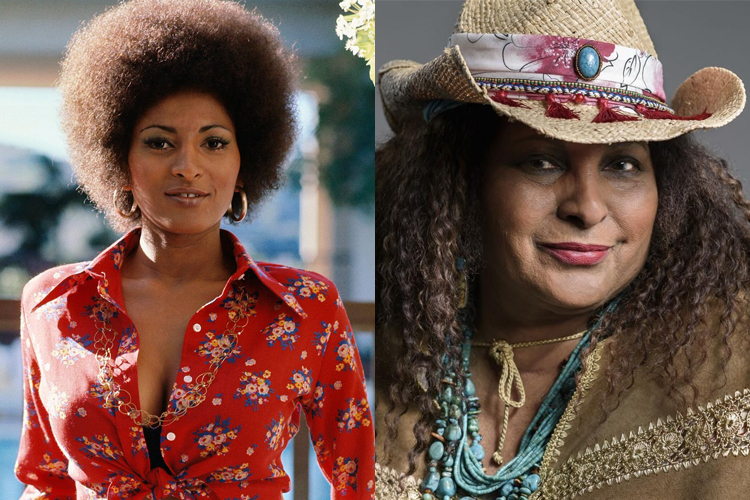 Pam Grier was our favorite "bad girl" in '70s movies. She's played critically acclaimed roles in films like The Big Bird Cage, Foxy Brown, and later in the Quentin Tarantino crime thriller Jackie Brown, for which she received a Golden Globe nomination.
Pam hasn't taken much time off since the start of her career, preferring to stay busy both on and off the set. From 2004-2010, she was on the hit television series The L Word, and also played villain Amanda Waller on the Superman prequel series Smallville.
Jodie Foster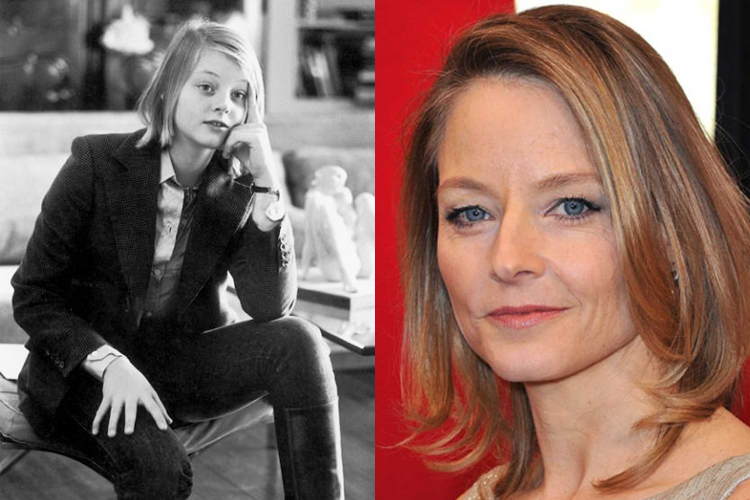 Jodie Foster is no spring chicken when it comes to film and television experience. She debuted at the tender age of 14 in Martin Scorsese's Taxi Driver, playing an edgy teenage call-girl. Though some thought the role was too mature for her, she received her first Oscar nomination for the breakout part. She would later win two Academy Awards in three years for her roles in The Accused and The Silence of the Lambs.
Foster had a slew hits in the early 2000s with Panic Room, Flightplan, Inside Man, and The Brave One. She has since moved on to more of a position behind the camera, working as a director on films such as The Beaver and Money Monster. She is still acting, having been cast in Carnage, Elysium, Hotel Artemis, and 2021's The Mauritanian, which earned her a third Golden Globe.
Susan Sarandon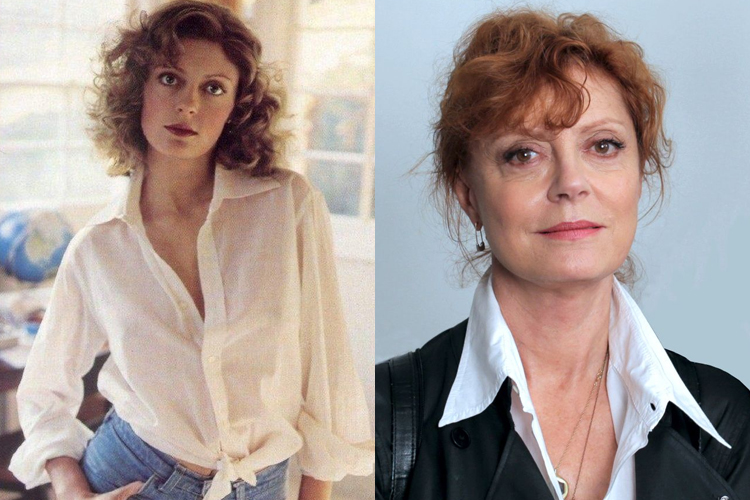 Though Susan Sarandon had a smattering of performances prior to Rocky Horror Picture Show, her role of Janet in the cult classic movie is the first performance that audiences likely know her from. She has enjoyed a long and prosperous career with films such as The Witches Of Eastwick, Thelma & Louise, and Dead Man Walking.
Sarandon is still acting these days with no plans to retire soon, most recently portraying the part of actress Bette Davis in the 2017 miniseries Feud. Beyond her acting career, she's become known as a staunch social and political activist, winning an award in 2006 for her work in taking action against world hunger.
Al Pacino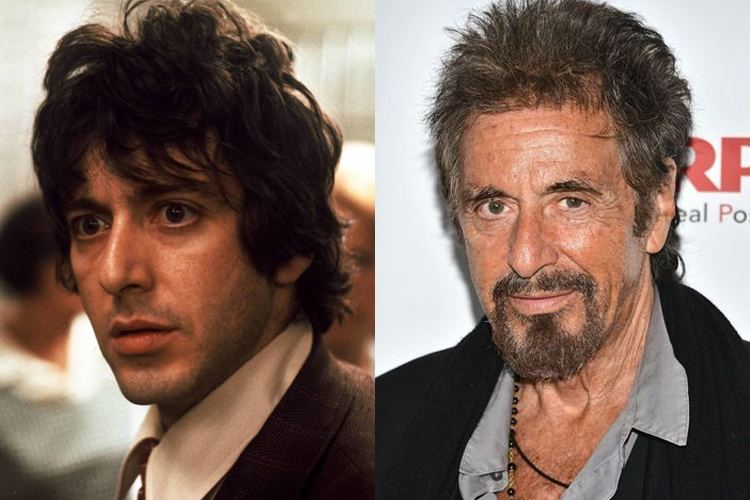 The 1970s was when Al Pacino emerged on the scene as a dominant force in the acting world. All in that decade, he would wow the world as Michael Corleone in The Godfather and The Godfather Part II, and would star in memorable roles in Serpico, Dog Day Afternoon, and ...And Justice For All.
In 2006, Pacino received the AFI Life Achievement Award. In 2019, he starred as Jimmy Hoffa in Martin Scorsese's star-studded movie The Irishman, receiving an Academy Award nomination for the role. He would play a fictional Nazi hunter in the Amazon series Hunters in 2020, and portrayed Aldo Gucci in House of Gucci in 2021.
Raquel Welch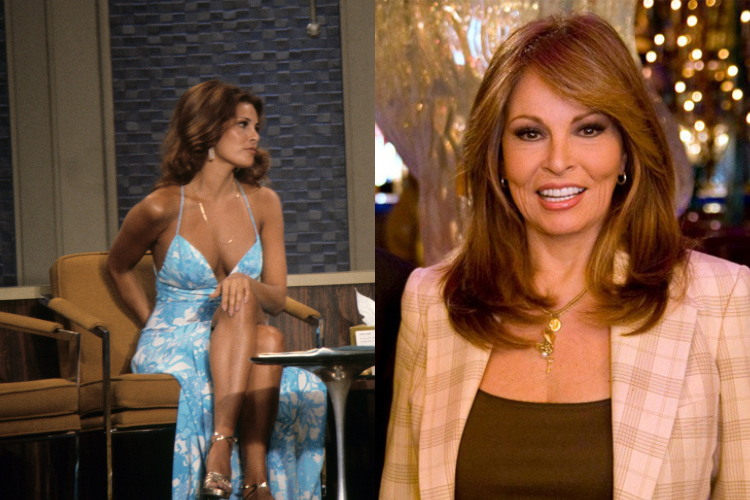 Raquel Welch first earned international attention for three lines of dialogue and a doe-skin outfit in the movie One Million Years B.C. Her reputation as a rising sex symbol was sealed, and she sailed through the seventies with roles such as Myra Breckinridge and The Three Musketeers, for which she earned a Golden Globe For Best Motion Picture Actress.
It's evident to all of Welch fans that her commitment to self-care has certainly paid off. As recently as 2017, she was still landing roles as a romantic lead in films like Date My Dad, where she played opposite Robert Wagner, as well as in the movie How To Be A Latin Lover.
Ann-Margret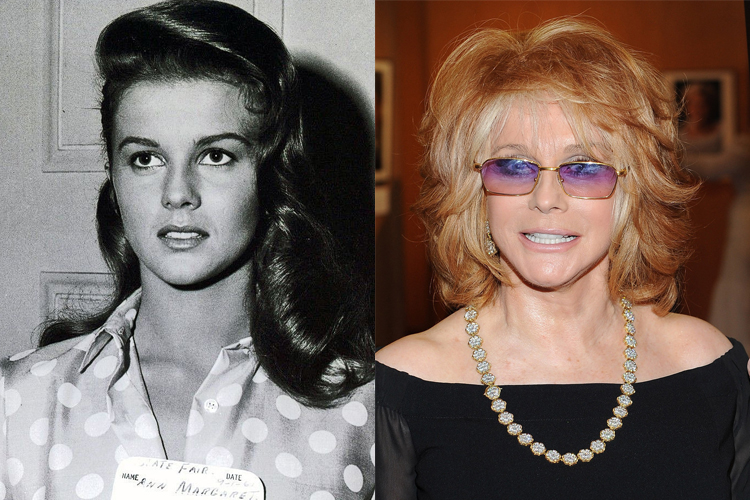 Ann-Margret Olsson, known as Ann-Margret, is an American singer, actress and dancer that burst onto the Hollywood scene via musicals such as State Fair, Bye Bye Birdie, and Viva Las Vegas. Her singing and acting career spans nearly six decades, and at one point people were comparing her to Elvis, referring to her as the "female version" of the American icon.
These days, Margaret is doing smaller roles in film and television, with Old Dogs, Going In Style, and Queen Bees being a few of her most recent parts. Margaret is one of few Hollywood starlets to earn accolades for her music as well as her work on screen, having secured a Grammy, several Golden Globes, and Primetime Emmy Awards to match.
Diane Keaton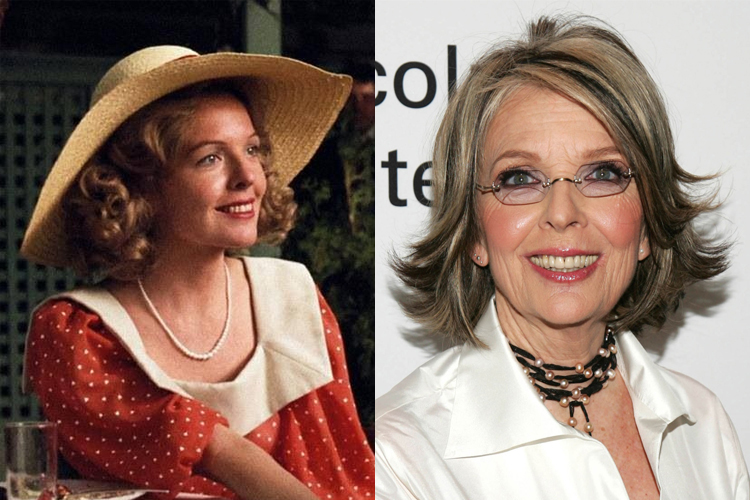 Another alum of The Godfather franchise, actress Diane Keaton is also well-known for her role as the titular character in Woody Allen's comedy classic Annie Hall. She would go on to play a number of dramatic parts shortly afterward to avoid being typecast as only playing parts too similar to the role of Annie.
Keaton is still acting today, having voiced Dory's mother in Pixar's Finding Dory in 2016, and having appeared in the 2017 British dramedy Hampstead. In 2018,  her film with Jane Fonda, Candice Bergen, and Mary Steenburgen, Book Club, was a commercial success, though her 2019 film Poms disappointed at the box office and with critics.
Catherine Bach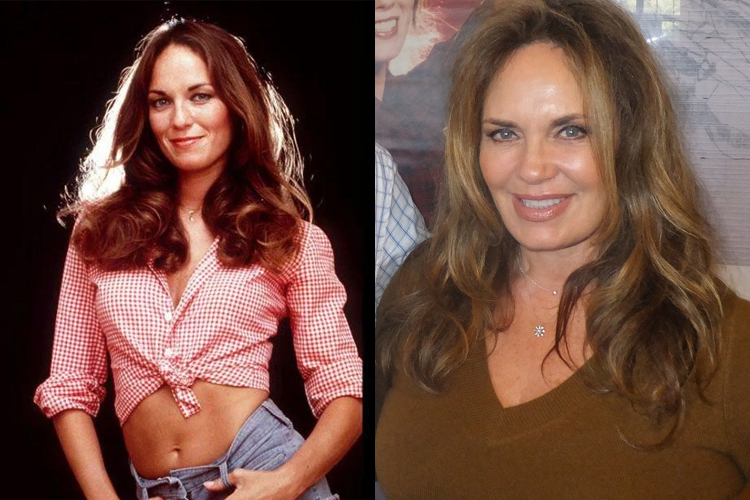 Catherine Bach wiggled her way in front of the camera as Daisy Duke in the TV series The Dukes Of Hazzard in the early '70s, establishing her reputation as a sex symbol of that era. Despite, producers looking for a Dolly Parton-lookalike for the role, Bach was hired on the spot when she auditioned, and her legs were insured for $1,000,000 during her time on the show.
After the series ended, she scored roles in a number of lower profile films, working her way back to television eventually. She appeared in the Canadian drama series African Skies in the early '90s and guest-starred on the show Monk in 2006. In 2012, she joined the CBS daytime soap opera The Young And The Restless.
Charles Grodin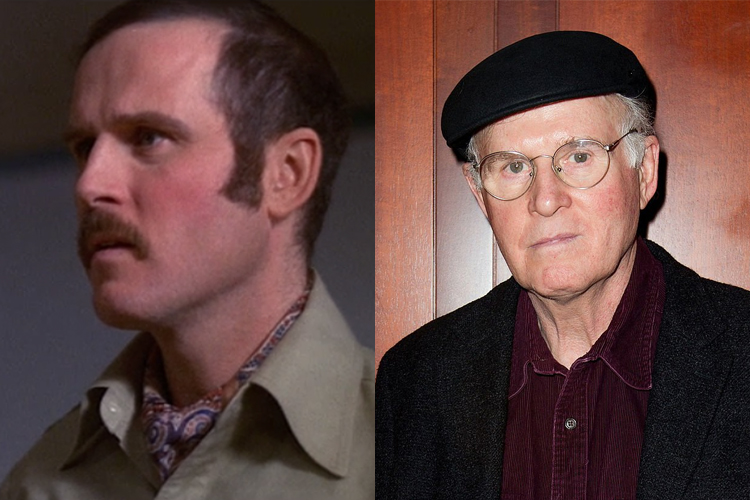 Charles Grodin became known for his deadpan comic delivery and would have appearances in '70s classic films such as The Heartbreak Kid, Catch-22, the 1976 remake of King Kong, and Heaven Can Wait. Throughout the years, he would also make frequent appearances as well on The Tonight Show with Johnny Carson.
In the mid-1990's, Grodin officially retired from acting for a while and wrote a series of autobiographies. He also became a talk show host on CNBC as well as a political commentator. He would return to the big screen in 2006 alongside Zach Braff in The Ex. He had a number of one-off roles in the 2010s, with his final movie being in 2017's An Imperfect Murder: The Private Life of A Modern Woman. Grodin sadly passed away in May of 2021 at the age of 86.
Goldie Hawn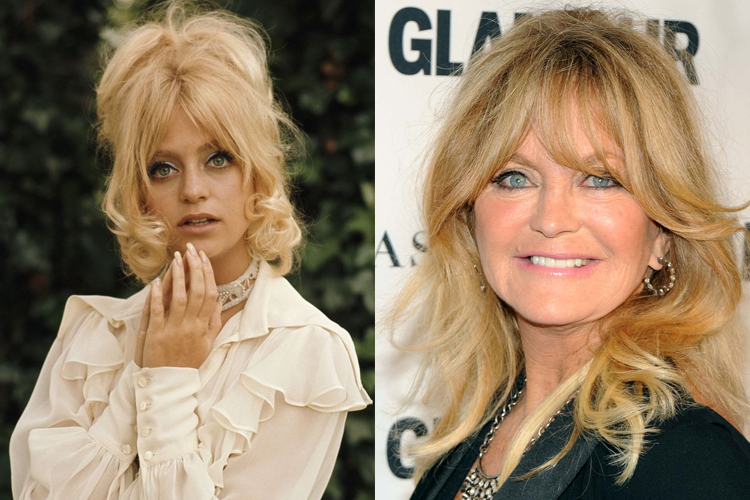 Goldie Hawn has a sun-shiny demeanor and acting talents that have contributed to a decades-long career of consistent successes. Her breakout role showcased her comedic timing perfectly on the variety series Rowan & Martin's Laugh-In. From there, she was elevated to movie star status with a leading role and Academy Award win for her role in Cactus Flower.
Hawn has been together with actor Kurt Russell since 1983 in one of Hollywood's longest relationships. She had more than thirty years of acting roles, often performing in a number of comedies. Some of her work includes films such as Wildcats, Bird on A Wire, Private Benjamin, and The First Wives Club. In 2017, she appeared opposite Amy Schumer in Snatched.
Clint Eastwood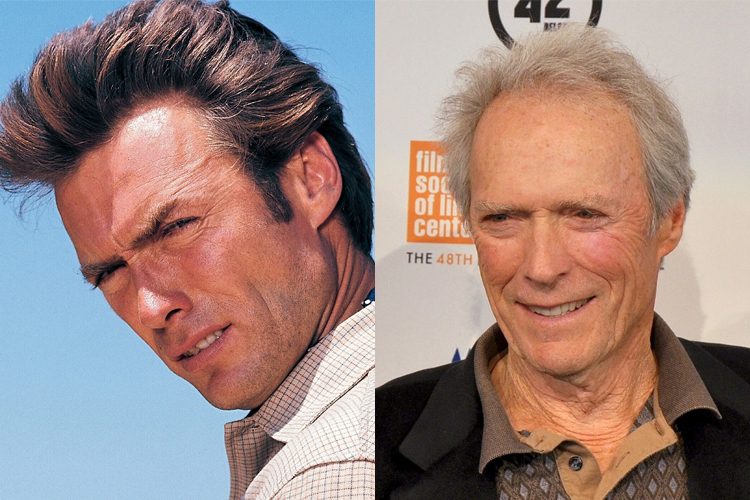 Clint Eastwood has been a formidable presence in Hollywood for years. His number of classics as the hero in Dirty Harry and The Good, The Bad, and The Ugly established him as the go-to guy for those types of roles. He also took on some more comedic projects such as Every Which Way but Loose and Any Which Way You Can, in addition to the prison thriller Escape from Alcatraz.
He would start directing films in the 1970s and would continue from thereon, helming a number of critically-acclaimed and Oscar-winning movies throughout the years, such as Unforgiven, Million Dollar Baby, American Sniper, and Mystic River. Despite being in his 90s, he is amazingly still getting in the director's chair from time-t0-time, most recently directing Cry Macho in 2021.
Cher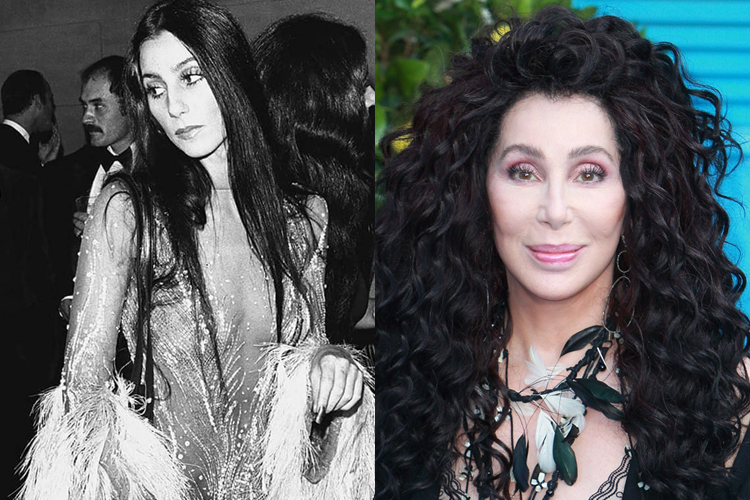 Cher, who is often known as the "Goddess of Pop" music, has enjoyed a career in entertainment that has spanned nearly six decades, dominating the music stage and the silver screen simultaneously. Her rising star burned bright while she was on The Sonny & Cher Comedy Hour, garnering over 30 million viewers a week. That was where audiences  first heard the hit "I Got You Babe," before she would release other hit songs such as Dark Lady and Half-Breed.
In the '80s, she would receive acclaim for performances in The Witches of Eastwick, Moonstruck, and Mask. Despite her film success, she'd always return to singing, with several-year residencies in Las Vegas in the 2000s. While she's still performing, she has also been a staunch activist politically throughout the years. 
 Jimmie Walker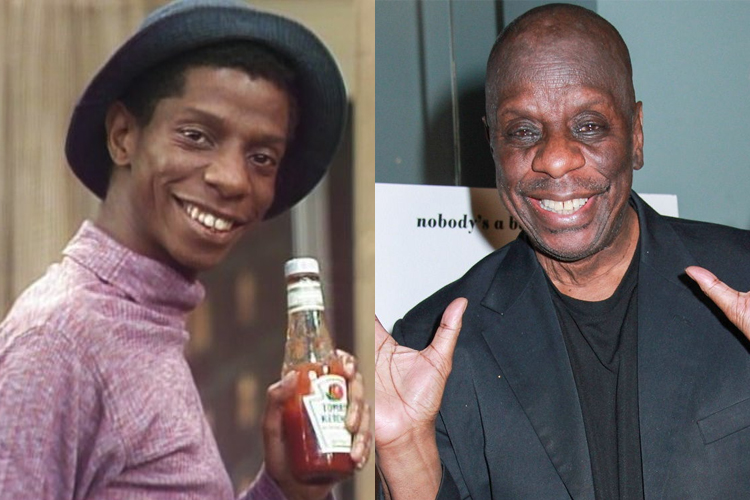 Jimmie Walker is best known for his Golden Globe-nominated role as J.J. Evans on Good Times, which ran from 1974-1979. It was hard to find a fan of the show that didn't simultaneously call out his catch phrase, "Dy-no-mite"! every time he experienced a triumph with the ladies.
He would make occasional cameo appearances on different shows through the years such as The Love Boat, Scrubs, and The Drew Carey Show. While he never quite matched the stardom levels since his sitcom days, Walker still performs stand-up comedy all over the United States, speaking candidly about his time in Hollywood.
Mary Tyler Moore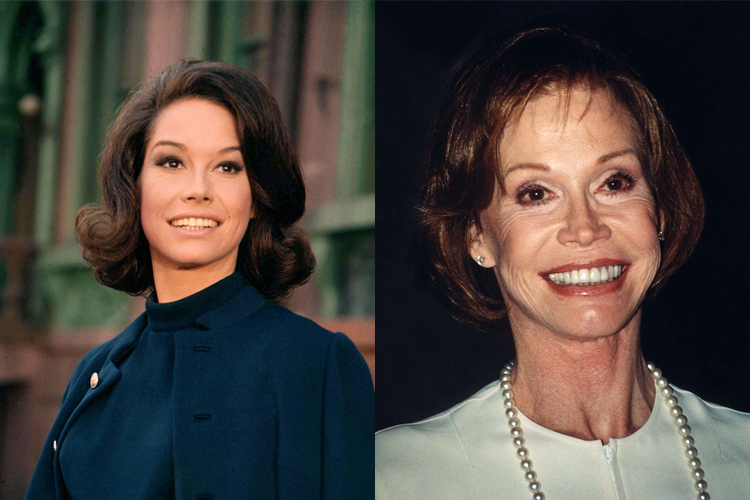 Mary Tyler Moore first got America's attention as Rob's wife Laura on The Dick Van Dyke Show, in the 1960s, before having her own series The Mary Tyler Moore Show throughout most of the 1970s. Her character pushed the boundaries of typical gender expectations for women during that era. This edginess made her a cultural icon, and many women sought to emulate her confident, headstrong approach to life.
She starred in a litany of feature films and TV movies as well. She'd be nominated for an Oscar for Ordinary People in 1980. Sadly, Moore's time in the limelight became one last curtain call in 2017, when she passed away at the age of 80. She has left a legacy of strength, determination, and innovation that will last for decades to come.
Robert Redford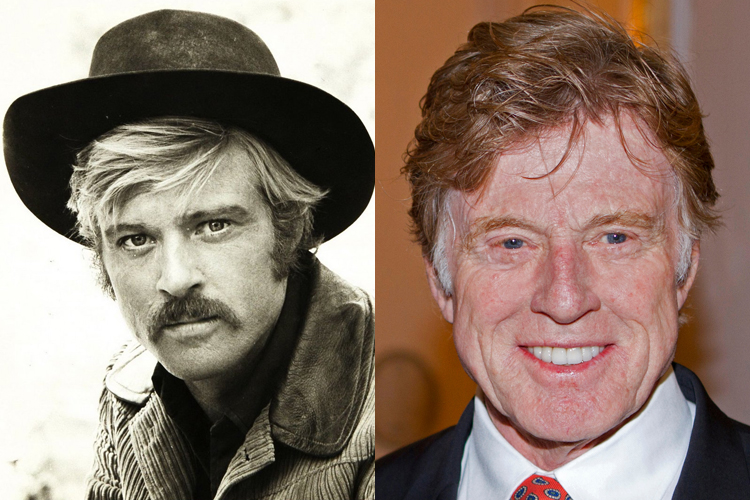 Robert Redford rose to instant fame in the late 1960s, as audiences adored his rugged good looks and charisma that allowed for effortless and captivating performances. He was put on the map starring alongside iconic actor Paul Newman in Butch Cassidy And The Sundance Kid. He'd later reunite with Newman in the slick heist movie The Sting. That same year star, he'd appear alongside Barbara Streisand in The Way We Were.
Like Clint Eastwood, he would become a successful director as well, with award-winning films such as Ordinary People and Out of Africa. A nearly sixty-year career has allowed Redford to score several awards, including an Academy Award for his Lifetime Achievements. He also founded the prestigious Sundance Film Festival, and is still making on screen appearances, with his most recent film being in 2018.
Jamie Lee Curtis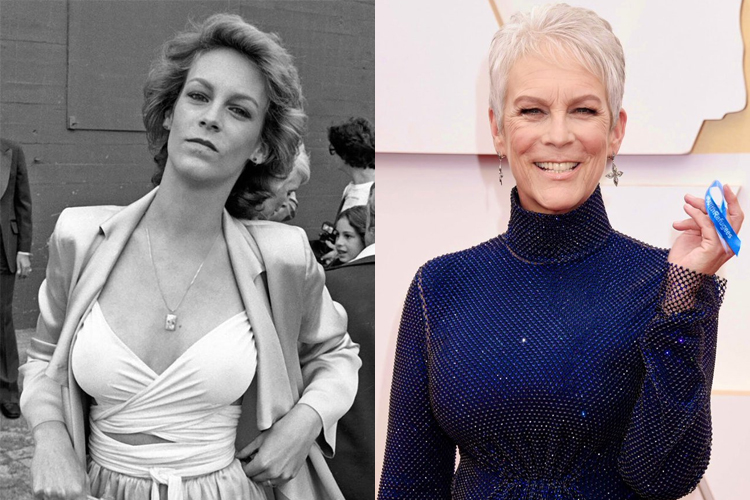 Jamie Lee Curtis landed breakout roles in the horror film genre, lending to her reputation as an iconic scream queen. Taking notes from her mother Janet Leigh, who famously starred in Alfred Hitchcock's Psycho, Curtis' starring role as Laurie Strode in the horror classic Halloween led to several other bone-chilling performances in movies like The Fog, Prom Night, and Terror Train.
Curtis has since proven her prowess in several other film and television genres, taking on roles in dramas and romantic comedies to round out her resume. She has appeared in the 2019 mystery film Knives Out, and is set to return in its sequel. She would also reprise her breakout role as Laurie Strode in the 2018 reboot of Halloween and its subsequent sequels.
Dustin Hoffman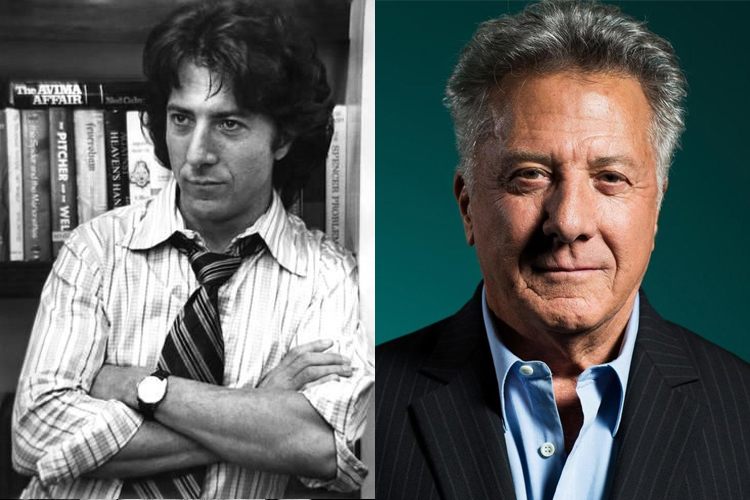 Dustin Hoffman landed the breakout role of a lifetime when he appeared in the 1967 film, The Graduate. In the '70s, he played legendary comedian Lenny Bruce in Lenny, before acting alongside Laurence Olivier in Marathon Man and Robert Redford in All The President's Men. At the end of the decade, he would receive an Academy Award for his role in Kramer vs. Kramer.
With seven Oscar nominations, 13 Golden Globe nominations, and over six decades in the movie industry, one might think that Hoffman would be content to settle into a quiet life, but he continues to perform to this day. He received the AFI Life Achievement Award in 1999, and in 2017 starred in The Meyerowitz Stories.
Olivia Newton-John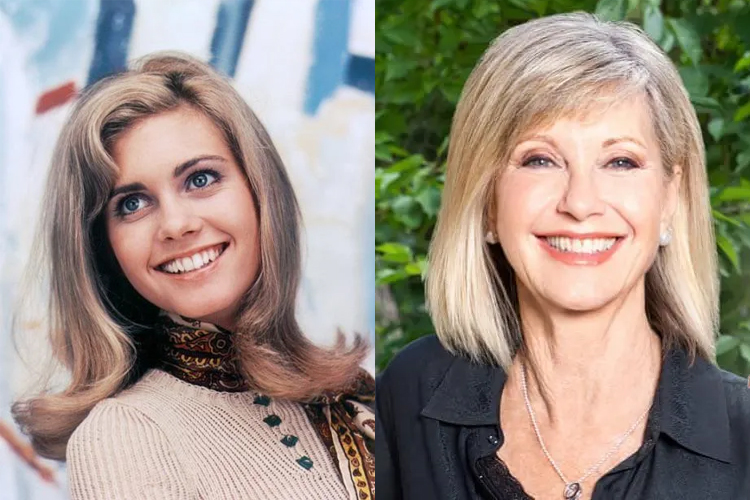 Fresh-faced Australian Olivia Newton-John first became known for her role as Sandy in the smash success Grease, where she and John Travolta shook up the musical movie genre for all eternity. She went on to become a successful singer/songwriter with several Grammys to her credit.
Despite some personal tragedies in her life, Newton continues to consistently rise to the occasion when it comes to delivering wonderful performances. In 2006, Newton-John's company filed a lawsuit with Universal Music Group for $1 million in unpaid royalties from the Grease soundtrack. She was still touring regularly as of 2016, with a Flamingo Las Vegas residency. In 2021, she released a song with her daughter, entitled "Window in the Wall."
Jack Nicholson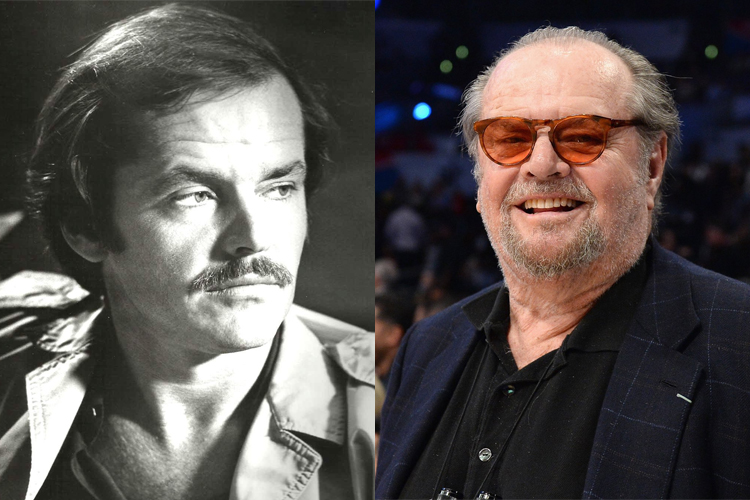 The legendary Jack Nicholson first broke onto the Hollywood scene in 1969's Easy Rider before completely taking over in the 1970s. His standout performances in Chinatown and Oscar-winning role in One Flew Over The Cuckoo's Nest made him very much a household name. From there, he scored several other iconic performances throughout the years, eventually landing himself a record twelve Academy Award nominations for a male actor.
He has the distinction to have been nominated in films in every decade from the 1960s to the 2000s. In 1994, at age 57, he became one of the youngest actors to receive AFI's Life Achievement Award. His most recent role was in the 2010 comedy How Do You Know alongside Reese Witherspoon and Paul Rudd. He has reportedly retired since then due to memory loss.
Katharine Ross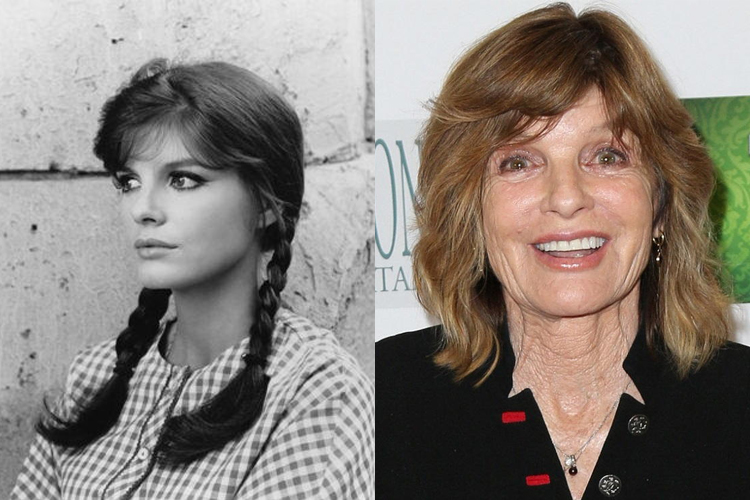 Katharine Ross is a highly decorated actress of both film and stage. She debuted with a bang in the Civil War drama Shenandoah, moving on to procure other roles that displayed her fiery charisma and fierce stage presence. Audiences likely know her from her work in classic movies The Graduate and Butch Cassidy and The Sundance Kid. Her penchant for finding drama-horror themes became a guiding principle for much of her seventies scripts.
Moving on from a leading role in The Stepford Wives, Ross went on to shine in the horror-crime genre. After a long hiatus from acting in the '90s, Ross returned to film in Richard Kelly's cult hit Donnie Darko  in 2001. She been providing voicework for Seth MacFarlane's animated show American Dad since 2016. And in 2017, she could be seen starring in the comedy-drama entitled The Hero opposite husband Sam Elliott.
Marilu Henner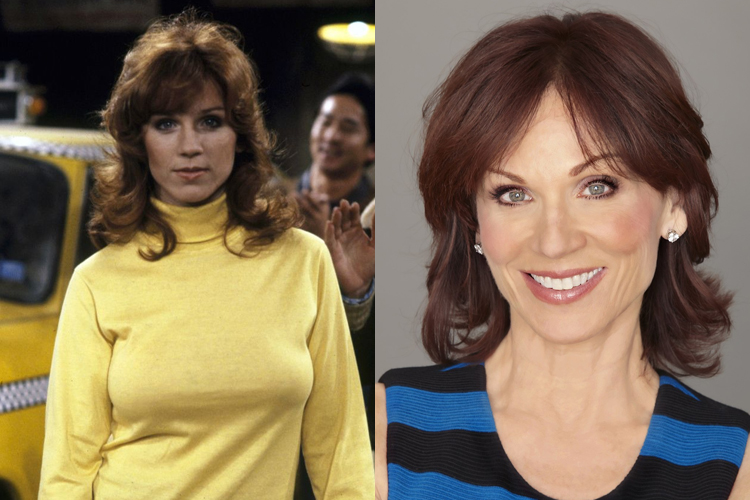 Mary Lucy Denise Henner, otherwise known as Marilu Henner, began her illustrious career by appearing in the original production of the musical Grease, where she captivated audiences with her musical and acting prowess. She really became a household name with her appearance on the sitcom Taxi, where she received five Golden Globe Award nominations for her work.
In 2006, Henner hosted the TV series America's Ballroom Challenge. She had once said while on Ellen Degeneres' show that she would like to go on the show Dancing with the Stars, and would actually fulfill that wish in 2016. Henner has also been a guest on the popular sitcom Brooklyn Nine-Nine. Interestingly, she has hyperthymesia, where she can remember details of nearly every day of her life since childhood.
Martin Sheen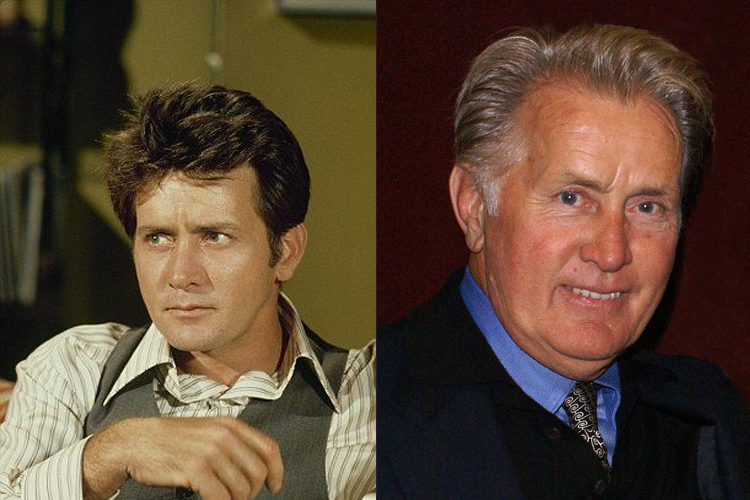 Ramon Estevez is more likely known by his professional name of Martin Sheen. His breakout role in Badlands led to him being cast as the lead in Francis Ford Coppola's iconic war film, Apocalypse Now. Ironically, his son Charlie's breakout role would come from his portrayal as a soldier in the Vietnam war in 1986's Platoon.
While appearing in roles throughout the years, modern audiences know him for his portrayal as President Josiah (Jed) Bartlet on the Emmy-winning TV series The West Wing. In 2012, he played the role of Uncle Ben in The Amazing Spider-Man alongside Andrew Garfield. Since 2015, he has played the part of Robert Hanson in the Netflix series Grace and Frankie. 
Cicely Tyson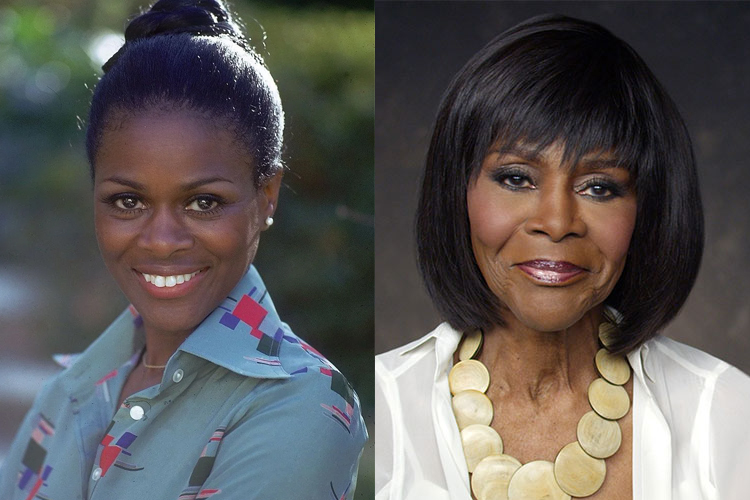 Cicely Tyson earned notable recognition for her Oscar-nominated portrayal of Rebecca Morgan in Sounder. Tyson would be nominated for an Academy Award for Best Actress, for her role in the story about a family of black sharecroppers facing difficulty during the Great Depression.
Throughout her career, she appeared in a number of television and film projects including Fried Green Tomatoes and A Lesson Before Dying. She appeared in a series entitled Cherish The Day and landed onscreen performances on the popular Netflix show House Of Cards and The Trip To Bountiful before passing away in January of 2021.
Sean Connery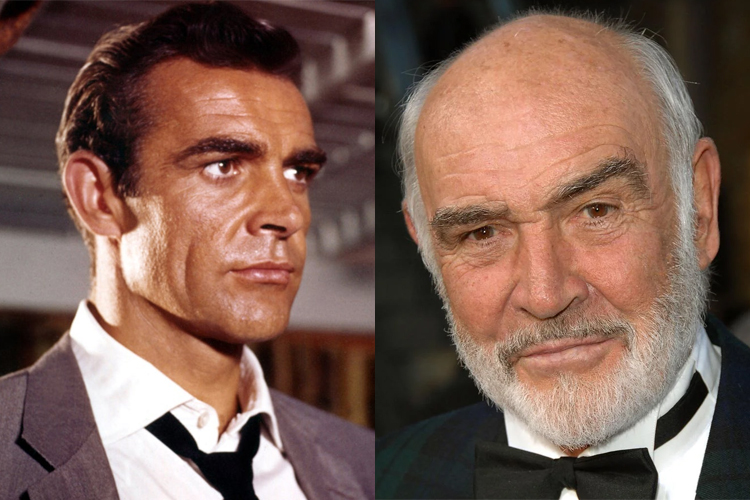 It's hard to say which attribute of Sean Connery's audiences found most charming. His screen presence was to be envied, and that Scottish accent is downright delectable. He was and always will be the original face of James Bond, bursting into the suave role throughout the '60s. He would appear in classic films such as Murder on the Orient Express and The Man Who Would Be King in the mid-70s.
Connery became an acting legend after decades of a successful film career. His last role was in the movie A League Of Extraordinary Gentlemen in 2003, but he confirmed that he retied from acting in 2006. The Scottish actor passed away in October of 2020 at the age of 90.
Ali MacGraw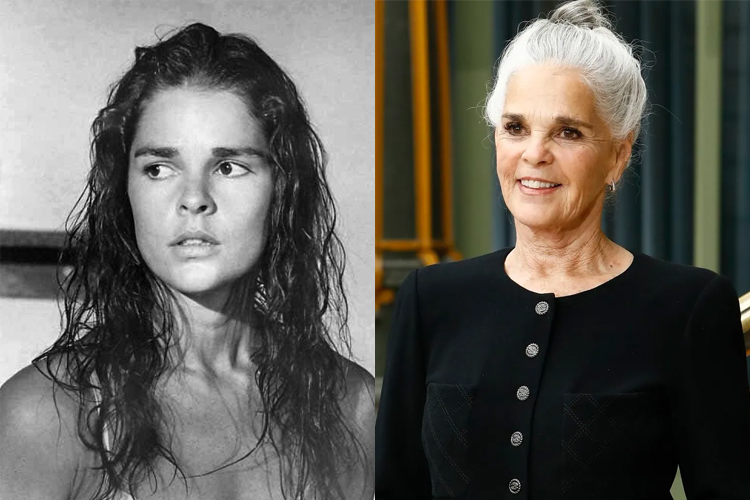 Ali MacGraw was able to immortalize her handprints at the famous Grauman's Chinese Theater after starring in only three films. She was voted at the top female box office star in the world in 1972. Her breakout role came with the 1969 film, Goodbye, Columbus, where she was able to snag a Golden Globe for Most Promising Newcomer. She would be nominated for an Academy Award for her portrayal in the 1970 film Love Story.
Although her success was significant, MacGraw choose to cool her heels a bit after a decade in front of the camera. MacGraw once acknowledged that she had an abortion when she was in her early 20s, when the procedure was illegal. She now places her attention on animal rights advocacy, and is credited with making yoga popular across the United States.
Sylvester Stallone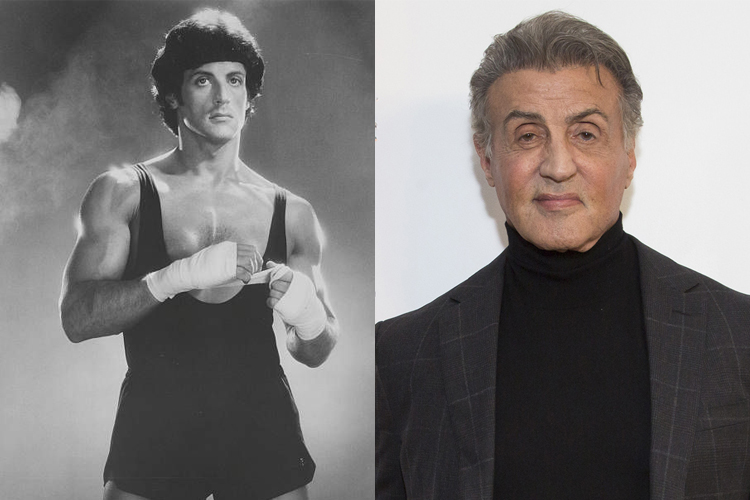 Sylvester Stallone was a struggling actor for many years, earning parts as an extra or side character before making it big. But in 1976, he would go on to star as Rocky Balboa in the iconic film Rocky, which he also wrote. After that, everything changed for Stallone, paving the way for several other action films that sent him to the top of the heap. He would on go to become of the biggest action stars and highest-paid actors in Hollywood.
In the early 2000s, Stallone's popularity had waned a bit, but surged back a bit with a sixth Rocky movie in 2006 and a fourth Rambo film in 2008. He also played with the action-hero persona, starring in The Expendables films. He would return to the Rocky role in 2015's Creed, earning an Oscar nomination. He stands as the only actor in U.S. cinema history to have starred in a box office number one movie in six consecutive decades. He has no plans to retire anytime soon, having recently starred in Rambo: Last Blood in 2019.
Robert De Niro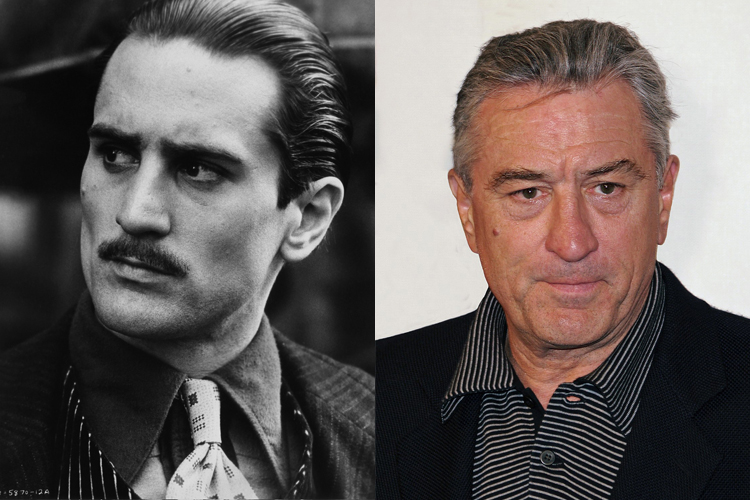 Robert De Niro gave a new meaning to intensity with some of the iconic characters he has played throughout his career. His breakout role and first time working with director Martin Scorsese was in the film Mean Streets. He'd go on to star in tons of hit movies such as The Godfather Part II, Taxi Driver, The Deer Hunter as well as many other notable films.
Despite being nearly 80 years old, De Niro is still going strong, making an appearance in 2019 psychological thriller Joker and starring in Martin Scorsese's The Irishman that same year. In 2021, he signed on to appear in David O. Russel's film Amsterdam, joining a cast that includes A-listers Christian Bale, Margot Robbie and John David Washington.
Faye Dunaway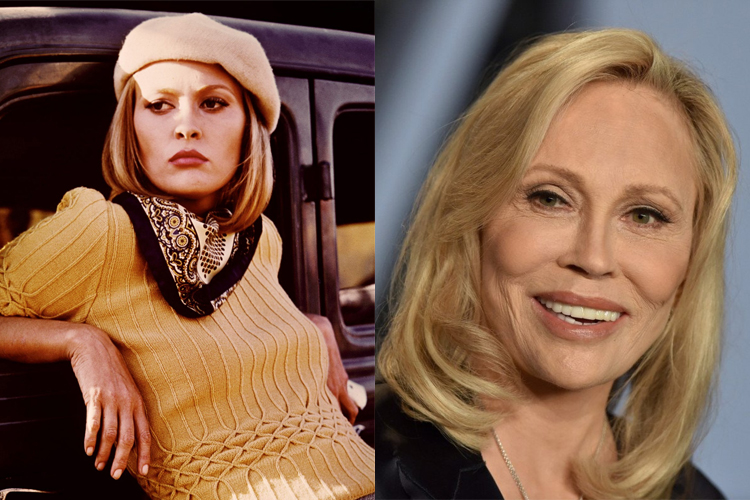 Dorothy "Faye" Dunaway began her career in the early '60s on Broadway, moving to the silver screen in the 1967 film, The Happening. That same year, she'd portray notable outlaw Bonnie Parker in Bonnie and Clyde. She would be cast in a slew of huge hit movies in the '70s, such as Chinatown, The Towering Inferno, and Network.
After a brief reprieve from acting in 2010, Dunaway made a small but significant comeback in the 2017 film entitled, The Bye Bye Man. She made headlines that year at the Academy Awards, when she and Bonnie and Clyde co-star Warren Beatty famously mistakenly announced that the move La La Land had won Best Picture.
Gene Wilder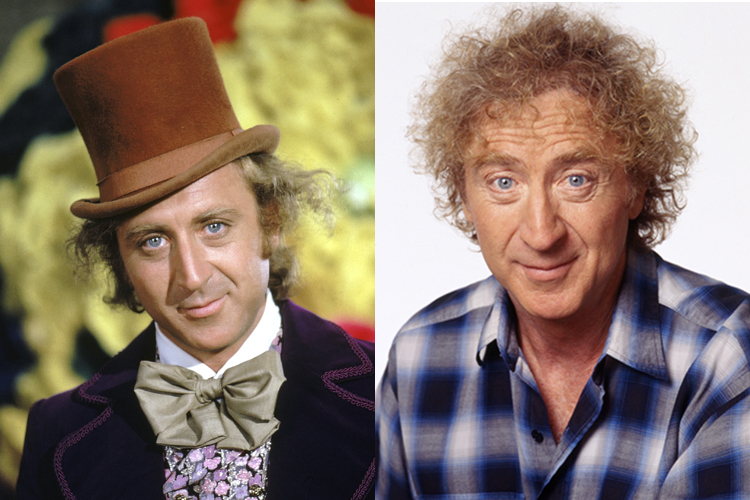 Gene Wilder, born under the name Jerome Silberman, is an American actor known for his comedic timing and charismatic delivery. His first major role was as Leopold Bloom in the Mel Brooks comedy The Producers, one of several collaborations with the famous director. He would also be cast in classic comedies Blazing Saddles and Young Frankenstein. His most notable role was as the title character in Willy Wonka & the Chocolate Factory.
He was famously married to Saturday Night Live actress Gilda Radner, before her tragic passing from ovarian cancer in 1989. Her death led him to be a vocal advocate for cancer awareness and treatment. His last acting performance was in 2003 as a guest star on the sitcom Will & Grace. He said in 2013, that he didn't come across any good scripts that interested him. In 2016, he died at the age of 83 after a battle with Alzheimer's.
Harrison Ford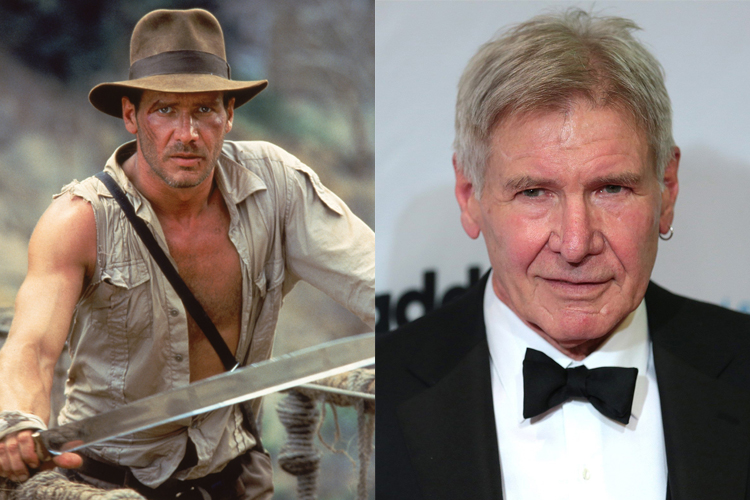 Harrison Ford was working in small supporting roles for the beginning of his Hollywood career, but a small part as Han Solo in a little film called Star Wars would change all that. That would springboard him into mainstream fame and afford him opportunities to star in such hits as the Indiana Jones series as well as Blade Runner. His breakout role as Han Solo put him on a trajectory for success like few other stars have seen in their careers.
Throughout his over six decades in showbiz, he has worked with some of the movie industry's most influential filmmakers. In 2008, he reprised the role of Indiana Jones and in 2013, he would appear in Ender's Game and 42. In 2015, he would return to the role of Han Solo in Star Wars: The Force Awakens. In 2020, he would star in The Call of the Wild, based on Jack London's classic book.
Harvey Keitel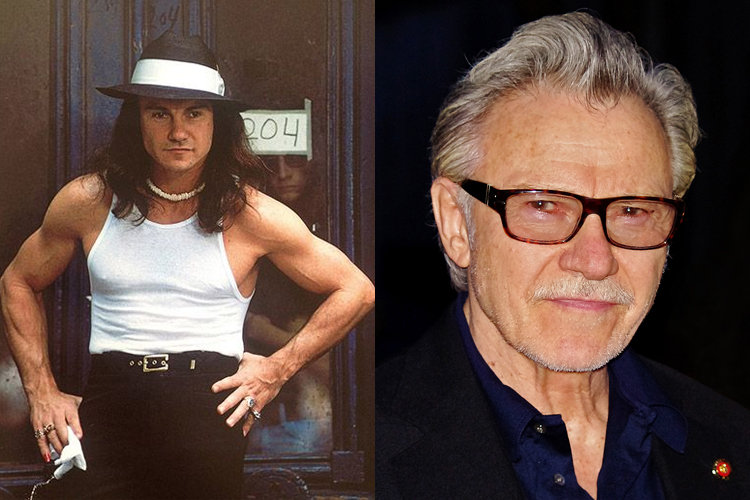 Harvey Keitel has played a number of different types of characters throughout his career. Like Robert De Niro, he would be cast in a number of Martin Scorsese projects, such as Mean Streets, and Taxi Driver. He was initially slated to play Captain Willard in Francis Ford Coppola's Vietnam war film Apocalypse Now, before being replaced by Martin Sheen.
Keitel would be cast in around sixteen different projects between the years 1985 and 1988. He would pair up with director Quentin Tarantino in Reservoir Dogs and Pulp Fiction in the early '90s. He is still acting today, but has chosen to be more selective about the parts he chooses.
Jeff Bridges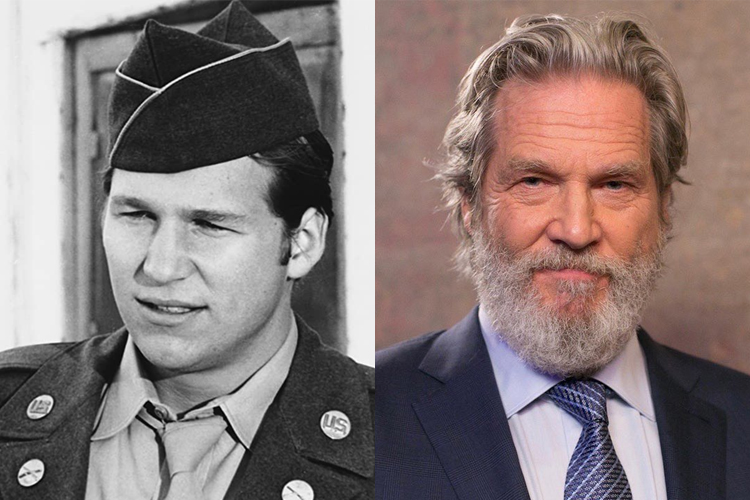 Jeff Bridges left a career in the Coast Guard Reserve to pursue acting. Though his onscreen time started long before the seventies, his breakout roles include 1970s films such as The Last Picture Show, Thunderbolt and Lightfoot, and The Last American Hero. His most notable role is as The Dude in the Coen brothers' 1998 cult classic The Big Lebowski.
As of 2016, Bridges was still appearing in films, and he has now begun to pursue a passion for music that he's had since childhood. His musical and entrepreneurial pursuits have him dabbling in the world of non-fiction, photography, and several creative outlets.
Helen Mirren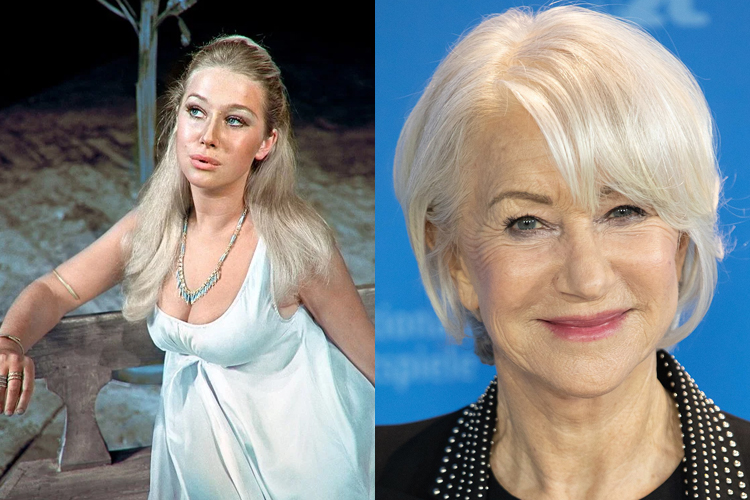 Helen Mirren's long and impressive career was a natural extension of her work in theater, as her plays became film versions of her Royal Shakespeare Company productions. A successful stint in the famous RSC turned into several opportunities for film and television success. Her breakout film role would be alongside Bob Hoskins in The Long Good Friday.
As of 2021, Mirren was still donning her thespian clothing and wowing audiences while starring in films such as Winchester, The Nutcracker And The Four Realms, and Shazam! Fury Of The Gods. She is set to portray Israeli Prime Minister Golda Meir in a biopic entitled Golda, which is slated for release in 2022.
Michael Caine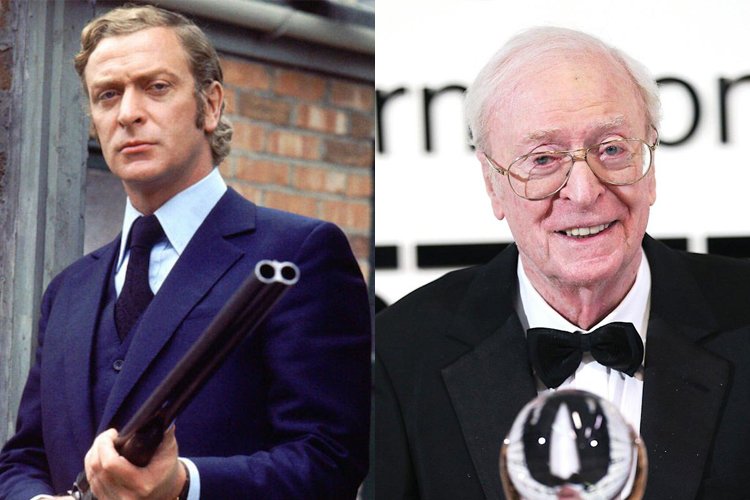 Michael Caine has had an impressive career during which he has appeared in over 160 films across nearly seven decades. At one point, one of the highest paid actors in the entire industry, Michael's films have grossed $7.8 billion worldwide. Some earlier movies of his include Alfie, The Italian Job, Get Carter, and The Man Who Would Be King.
One might think that a half a century would be proof of excellence, but Caine just keeps on appearing in feature films. Younger audiences may know him best as playing the part of Alfred, Bruce Wayne's butler, in Christopher Nolan's Dark Knight series. He has been cast in a number of other Christopher Nolan projects, including The Prestige, Inception, Interstellar, and most recently the 2020 mind-bending thriller Tenet.
Kirstie Alley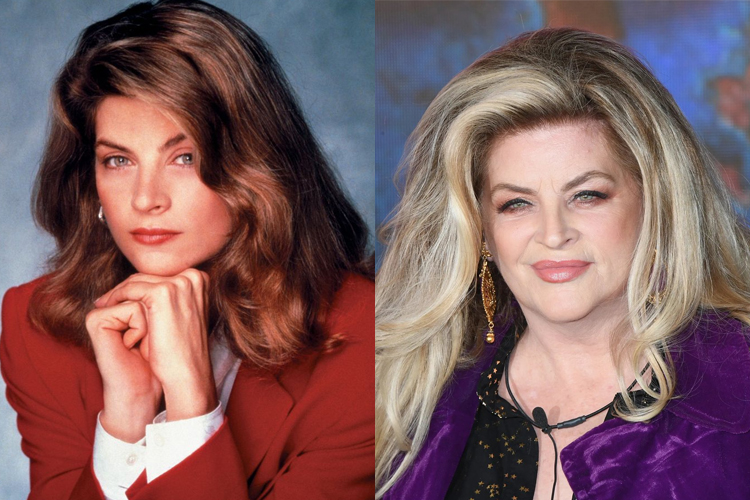 Kirstie Louise Alley enjoyed amazing breakout success with her role as Rebecca Howe in the iconic NBC sitcom, Cheers. For her work on the show, she received an Emmy Award and a Golden Globe that catapulted her toward several other film and television opportunities.
Through the early '80s and beyond, Alley found plenty of work with films such as Summer School and the Look Who's Talking movies. She took some time off to prioritize her health, and has now come back strong as a candidate endorsing Jenny Craig and Organic Liaison. In 2018, she could be seen on television projects such as Celebrity Big Brother 22. In 2022, she was a contestant on the seventh season of The Masked Singer.
Teri Garr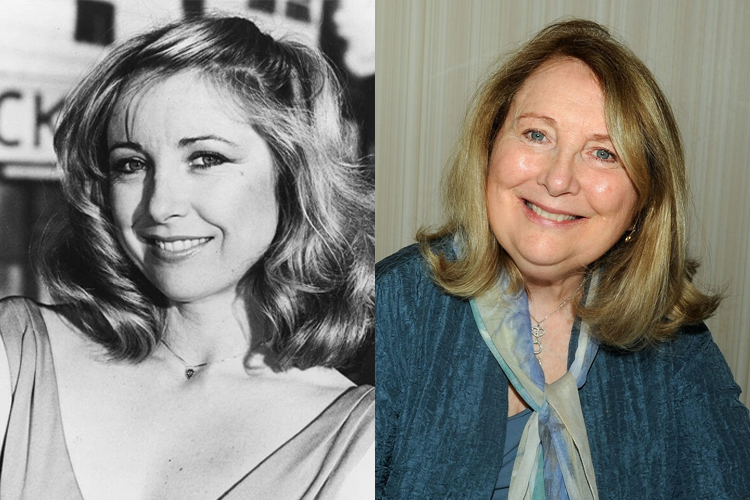 Teri Garr is a talented comedian, actress, dancer, and singer who has over 140 film and television credits to her name. She began her career as a young teen with minor roles in television and stage, including appearances with Elvis Presley as a dancer in his musicals. Her breakout role would be in Mel Brooks' comedy Young Frankenstein in 1974. She would also be cast in Steven Spielberg's Close Encounters of the Third Kind launching her into further stardom.
After a diagnosis of multiple sclerosis and subsequent complications, Garr has slowed a bit in recent years, with a final onscreen appearance taking place in 2011. She has been an ambassador for the National Multiple Sclerosis Society, and has been publishing a book of memoirs, while also doing charity work in recent years.
Charlene Tilton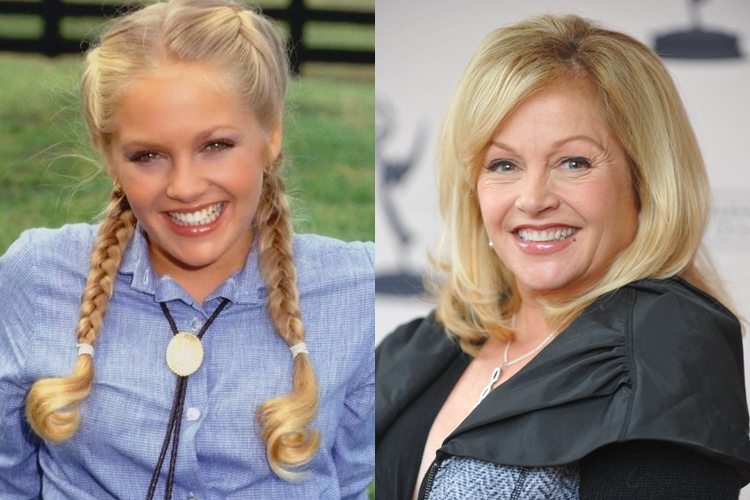 Charlene Tilton is perhaps best well-known for her role opposite Patrick Duffy and Larry Hagman on the hugely-popular soap opera Dallas. Before the Dallas enterprise swept her up, she made an impressive debut in the original Freaky Friday, alongside a young Jodie Foster.
Her career has been a cornucopia of variety and unusual opportunities. She released a single entitled "C'est la Vie" in the '80s that went to the top of the European charts, and tried her hand at early reality television and infomercial marketing with Circus Of The Stars and involvement with a product called the Abdominizer. Her varied interests always seem to bring her back to the screen, and her most recent project was in 2020 in the movie A Welcome Home Christmas.
Julie Andrews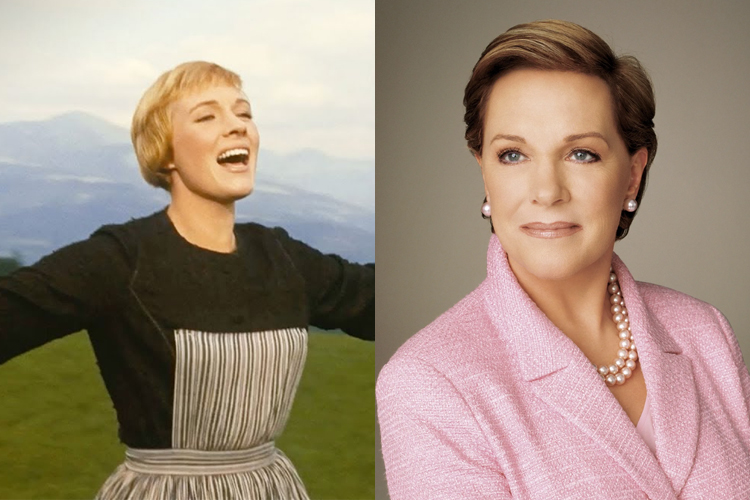 Dame Julie Andrews has been a consistent Hollywood presence since her debut as a child in London's West End. While other stars of this decade were just cutting their teeth on breakout roles, Andrews enjoyed rising success working on projects like The Sound Of Music, The Americanization Of Emily, That's Life!, and one of her most famous films, Disney's Mary Poppins.
In between winning a number of awards, Andrews has had time to lend her voice to several other movies such as Shrek, Despicable Me, and most recently, the popular Netflix TV series Bridgerton. In 1999, she had filed a malpractice lawsuit against the doctors who performed a surgery to remove nodules, causing her to lose her singing voice. She has published two autobiographies, the most recent one being in 2019, entitled Home Work: A Memoir of My Hollywood Years.