Movies That Are Basically Flawless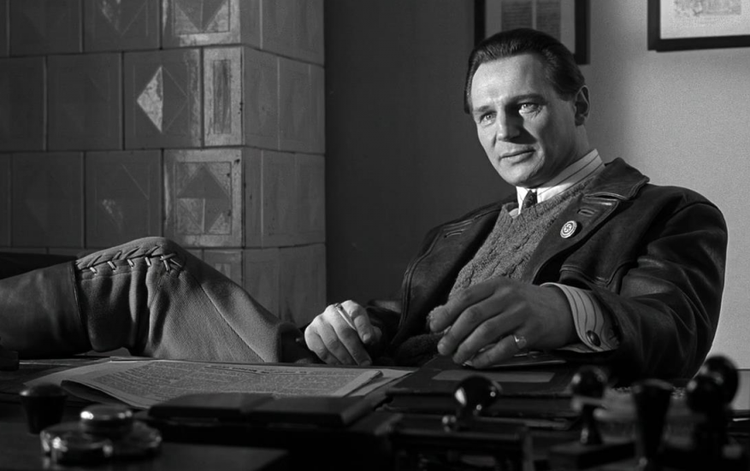 A good movie provides a nice escape from the world for two hours, but often won't be especially memorable a month after watching it. A great movie however, has the ability to transcend time and can have a real impact on you even years later. Odds are you know someone who is still afraid to go swimming at the beach because of Jaws.
The quality of movies coming out of Hollywood has suffered significantly in recent years as the entertainment industry has focused on reboots over an original story. What passes for a good film these days can't hold a candle to the cinematic masterpieces of the past. Grab some popcorn and look at some of the iconic movies from the past that are the best ever made.
2001: A Space Odyssey (1968)
This film was inspired by Arthur C. Clarke's short story The Sentinel. It follows a space voyage to Jupiter after a black Monolith is discovered affecting human evolution. It is particularly excellent for its scientific accuracy.
The movie is widely considered to be a pioneer in special effects, with sound and dialogue used sparingly to create a space-like atmosphere. Stanley Kubrick's eerie classic has made numerous top-ten lists and is regarded as one of the greatest and most influential films ever made.
Jaws (1975)
Without Steven Spielberg's visionary achievement and the skilled team behind him, Jaws would have likely become a classic "B-movie," disappearing soon after its summer release. Instead, it became a cultural phenomenon that, over four decades later, still sends chills down people's spines.
John Williams' unforgettable music and Spielberg's method of shooting to build suspense combine perfectly to create a film of the highest quality. Still today, people are afraid to go in the ocean because of Quint's tale of the USS Indianapolis or the youngster on the raft that never made it back to land.
The Silence Of The Lambs (1991)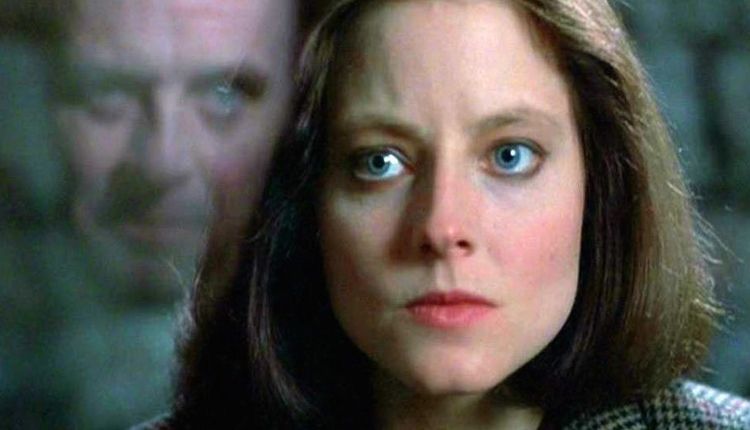 This 1991 psychological horror film was directed by Jonathan Demme and written by Ted Tally. Not only is it a psychological thriller, but it's also a slasher movie, merging together the best horror genres.
With a little over twenty-four minutes on screen, Anthony Hopkins created one of the most popular villains of all time. It's the only horror film to ever win Best Picture at the Academy Awards in cinematic history.
There Will Be Blood  (2007)
In his film There Will Be Blood, Paul Thomas Anderson chronicles the late 19th-century hunt for oil and consequent greed. The revered Daniel Day-Lewis stars as a man slowly descending into madness while battling Paul Dano's character for control of the oil.
The movie serves as a harsh criticism of capitalism in America and the terrible things that people will do for money. Day-Lewis gives an unforgettable performance, which is only enhanced by the cinematography and screenplay. The entire movie is enveloped in a murky blackness, much like oil.
Vertigo (1958)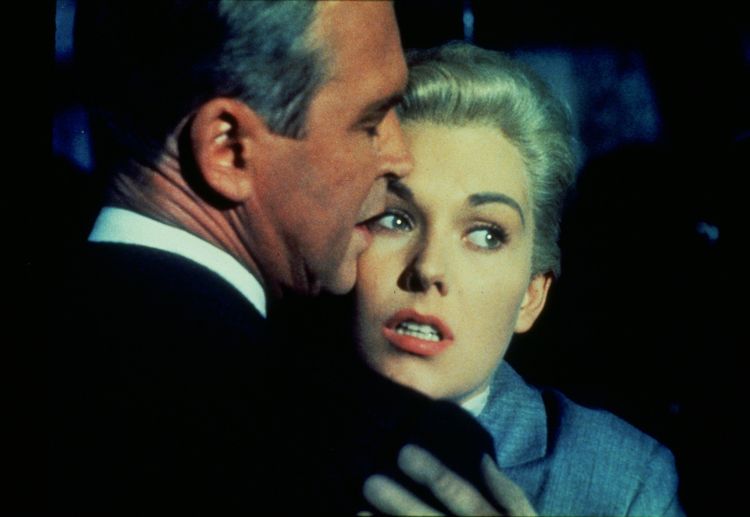 In Alfred Hitchcock's Vertigo, James Stewart plays an acrophobic retired police officer who is hired as a private investigator to follow his friend's wife, Kim Novak. The film is widely regarded as one of the greatest ever made, and its impact can be seen in numerous other films.
Hitchcock's quintessential film noir, Vertigo, is not only a masterfully told story but also features trailblazing cinematography. The 1958 flick was the first to use what's called the dolly zoom, an in-camera effect that creates a feeling of vertigo in the viewer by distorting perspective.
West Side Story (1961)
Robert Wise was inspired to turn the tale into a film adaptation, but he had no prior experience working on a musical. It was his talent, combined with seasoned musical and dance director Jerome Robbins, that made West Side Story such a well-received movie.
Film critics praised the film when it came out in 1961, both for its drama and the great dance sequences, which drew people into making them feel as if they were present in 1957 Manhattan. Even if your list of must-see classic movies is short, West Side Story should be at the top.
The Godfather Part II (1974)
Director Francis Ford Coppola's The Godfather Part II is a shining example of how to do sequels right. Paramount Pictures knew they had something special with The Godfather and decided to create a sequel immediately. The film was an instant classic with an all-star cast featuring Al Pacino.
The second film is cemented as one of the finest gangster movies in history, also recognized by the Library of Congress for its accuracy. However, Al Pacino wasn't sure at the outset whether the film would be a success, but Coppola rewrote the script to keep Al Pacino on board.
One Flew Over the Cuckoo's Nest (1975)
It was the second film in history to sweep all five major Academy Awards categories and ranks #33 on the American Film Institute's "100 Years… 100 Movies" list. It featured Jack Nicholson as Randle McMurphy, who feigns insanity to get out of a working farm and ends up in a mental institution.
Jack Nicholson's "completely unrestrained" portrayal was brilliant, while the other supporting characters' personalities were also top-notch. Louise Fletcher's performance as Nurse Ratched, for example, is something that only a few who've seen this film will quickly forget.
Fight Club (1999)
At the time when Fight Club hit screens in 1999, it was met with a controversial reception and polarized critics' reactions. The film has however stood the test of time and has established itself as a cult classic based on the 1996 book of the same name.
Edward Norton's character, a white-collar worker, becomes involved with Brad Pitt's soap salesman character and they end up starting an underground fight club. The film does a great job of making the audience uncomfortable and keeping them guessing until the very end.
Pulp Fiction (1994)
Directed by the well-known Quentin Tarantino, Pulp Fiction stars Bruce Willis, Samuel L. Jackson, and John Travolta, to name a few. The film weaves together various crime stories set in Los Angeles and gets its title from the kinds of pulp crime novels that were popular during the 20th century.
What sets Pulp Fiction apart from other films, in addition to the acting, is its non-linear narrative threads that all connect together at the end. To make it even more interesting, Tarantino provides his own special touch with a soundtrack that everyone knows by heart.
The Shawshank Redemption (1994)
This film is considered to be one of the greatest films of all time. Roger Ebert wrote that it "is deeper than most films; about continuity in a lifetime, based on friendship and hope." The Shawshank Redemption, despite its numerous award nominations, did not perform well at the box office.
Its filming made cinematographer Roger Deakins receive the American Society of Cinematographers award for Outstanding Achievement in Cinematography. It was also chosen for preservation by the National Film Registry in 2015 because it is "culturally, historically, or aesthetically important."
Forrest Gump (1994)
Forrest Gump was released in 1994, and it is without a doubt in a class of its own when it comes to movies that are widely loved. Tom Hanks' performance as the dim-witted but good-hearted Forrest may have succeeded in adding a touch of humanity to the world.
The film was a huge success, earning over $677 million worldwide at the box office and receiving an Academy Award for Best Picture and Best Actor in a Leading Role. It offered a level of complexity to movies that most others don't have, and the lesson it conveyed resonates strongly with most people.
Titanic (1997)
No one else could have made Titanic into a film in the same way that James Cameron brilliantly did. The 1997 historical romance and disaster film is regarded by many as one of the best films of all time, with director, writer, co-producer, and co-editor duties shared by Mr. Cameron.
The film received an unprecedented 14 Academy Award nominations and won 11 Oscars, tying it with Ben-Hur (1959). In addition, Titanic became the first ever movie to gross over one billion dollars worldwide.
The Big Lebowski (1998)
The Big Lebowski is an unbelievable tale of "The Dude" (Jeff Bridges), who gets caught up in a web of misunderstandings and missed opportunities to acquire a new rug. The film's narrative is all over the place, leaving audiences as perplexed as "The Dude" while he tries to put the pieces together.
What makes the film so appealing is its unusual characters, which have become iconic among fans. Its extremely clever and amusing conversation has also given audiences an endless supply of hilarious quotes that only other Big Lebowski fans comprehend.
The Thing (1982)
In The Thing, a group of scientists in an isolated area of Antarctica is stalked by "The Thing," a parasitic life form that can imitate other creatures. Since "The Thing" takes on the appearance of any one of the researchers, they are overcome with paranoia, and distrust one another.
At first, people thought the film was bad because of its gory special effects and dark themes. However, over time, critics began to see its genius. Nowadays, it is considered one of the best horror movies ever made and has solidified itself as a classic piece of cinema.
Schindler's List (1993)
A well-written script is essential for a memorable film, and it's worth noting that many of the finest films on this list were based on novels. Steven Zaillian's excellent script, bolstered by Steven Spielberg's artistic skill, created this 1993 picture so hauntingly beautiful.
Oskar Schindler, a German industrialist, saves the lives of thousands of Polish-Jewish refugees from certain extermination during World War II by employing them in his factory. The stunning visuals and music provided by violinist Itzhak Perlman make Schindler's List an almost flawless film.
The English Patient (1996)
The English Patient accurately captured the emotional turmoil caused by events like World War II. For those of us who weren't alive during that time, the movie opens our eyes to what happened. It also gave a platform to those veterans whose voices might not have been heard otherwise.
The English Patient was nominated for twelve Academy Awards and won nine, in addition to being nominated for two Golden Globe Awards out of seven nominations. Moreover, the film was also highly acclaimed as the first digitally edited film to be awarded the Oscar for Best Editing.
Evil Dead II (1987)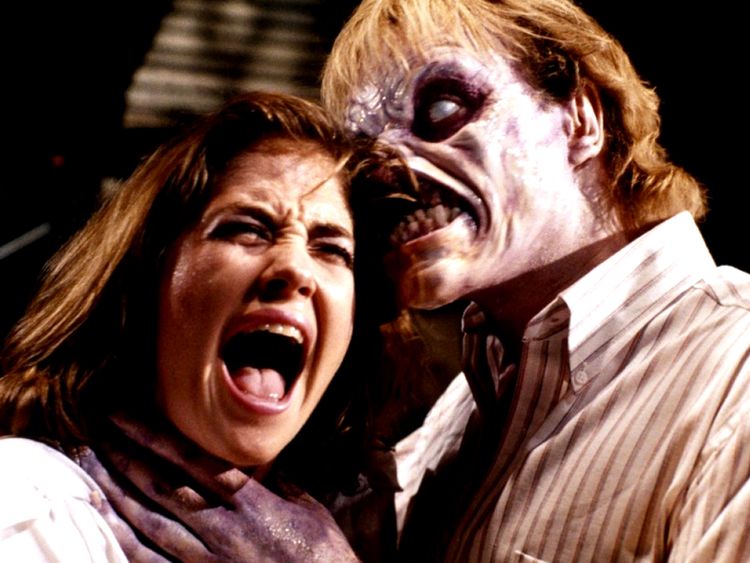 Evil Dead II is another Sam Raimi film that some consider flawless. Though some might argue that this film is too raunchy to be classed alongside other cinematic masterpieces, it does exactly what it intends to do, which is to make viewers scream and laugh.
Bruce Campbell reprises his role as Ash Williams in the sequel to the 1981 cult classic, proving himself to be a serious actor as he flies about covered in guts and gore. His performance was compared to that of Charlie Chaplin and Buster Keaton by critics.
Unforgiven (1992)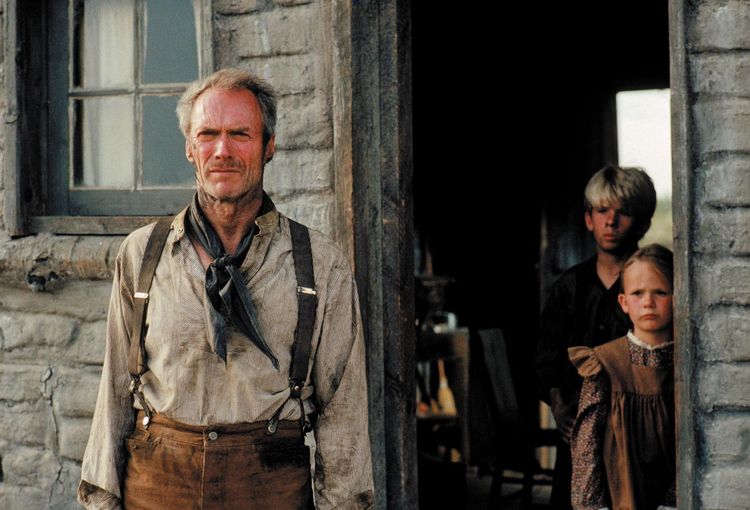 Clint Eastwood began his career in the Western category. However, he was never a typical gunslinger. This is most evident in Unforgiven, which Eastwood directed and starred in. The film follows the tale of an aging outlaw played by Eastwood, who has given up his old ways to raise his kids.
Due to financial straits, he accepts one last job, but it turns out to be more than he bargained for. Eastwood points out that this story shows the true brutality of violence instead of making it look heroic like most Westerns do, with a realistic portrayal of what it means to kill and to die.
The Incredibles (2004)
Disney's The Incredibles was produced by Pixar Animation Studios and follows the story of a suburban family attempting to keep their superpowers hidden. All unravels when the patriarch is lured away to an island in order to relive his superhero glory days.
This is not your typical Disney film, which features colorful princesses or talking animals. Instead, it revolutionized the way superheroes are seen, and everything from the computer animation to the story gave viewers of The Incredibles an enjoyable cinematic experience.
Mad Max: Fury Road (2015)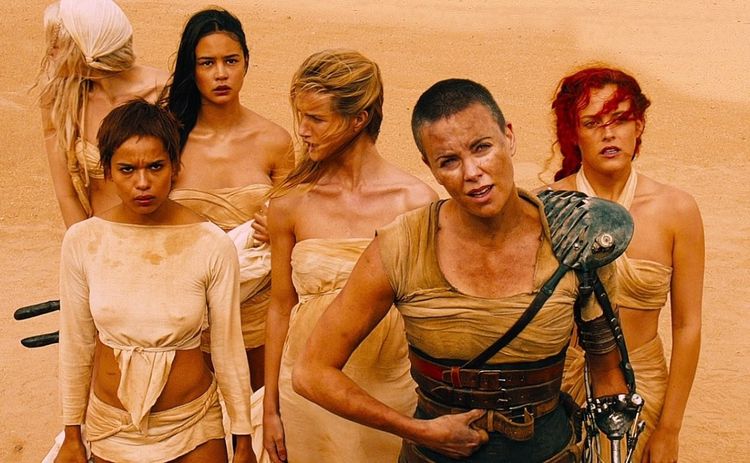 The fourth installment of the Mad Max franchise stars Tom Hardy as Max Rockatansky, a renegade human living in a post-apocalyptic environment. He joins forces with Furiosa (Charlize Theron) to rescue five women from the clutches of an evil warlord, and pandemonium breaks out.
It is the action and effects, not the story, that elevates it above the rest. The vast majority of the acts are genuine, as are the out-of-this-world vehicles racing across the wasteland. Furthermore, with its fantastic filming style, everything appears a little too real.
Her (2013)
The movie follows Theodore Twombly (Joaquin Phoenix), a lonely writer going through a divorce who purchases an operating system (Scarlet Johansson) in order to battle his solitude. The pastel hues, smoggy cityscapes, and the film's score create the impression that you're right next to Twombly.
Joaquin's brilliant performance instills empathy in the viewers, who go through his highs and lows with him regardless of whether or not they can relate to his character. The way society is shown very much feels like something that could happen soon, and it honestly isn't too far-fetched.
The Assassination Of Jesse James By The Coward Robert Ford (2007)
Many people underrated The Assassination of Jesse James by the Coward Robert Ford. However, it is a refreshing change to the Western genre. It has slower pacing than most, taking its time to focus on character development rather than typical action scenes.
The film follows the celebrity Jesse James (Brad Pitt) and his struggles with mental illness, and his relationship with an unstable fan (Casey Affleck). Much attention was paid to the details and cinematographer Roger Deakins even invented a series of new lenses to get the shots that he wanted.
Pan's Labyrinth (2006)
Guillermo del Toro's dark fantasy film Pan's Labyrinth picks up five years after the Spanish Civil War. Soon, history blends with a mythical world as young protagonist Ofelia meets magical creatures that guide her to her ultimate destiny. It's a story about love, loss, and hope.
The story is praised for its acting and visual effects. It's a truly beautiful film to watch – although it can be violent and emotionally taxing at times – but it made numerous top-ten lists in 2006. It is considered one of del Toro's best works and is highly rated in the film community.
Mulholland Drive (2001)
Since the early days of film, directors have been attempting to incorporate surrealism into their work. In Mulholland Drive, David Lynch manages to do this perfectly. The movie is reminiscent of a disturbing dream and makes it difficult to distinguish between what is real and what isn't.
The film, according to film critic Robert Eggers, "directly affects the emotions, much like music." The movie has a lot of unforgettable moments that keep the audience engaged. Mulholland Drive was named by the BBC as the greatest film of the 21st century so far.
The Lord of the Rings: The Return of the King (2003)
Peter Jackson's adaptation of Tolkien's Lord of the Rings trilogy was a massive undertaking, but he managed to pull it off. But it was the third and final installment in the series that really stands out. Packed with epic battles, cinematography, and a perfect score, everything came out beautifully.
It is the second-highest-grossing film of all time, one that also took home 11 Oscar awards, including Best Picture, and has been named the most influential fantasy film of all time. Few films come close in comparison to this epic movie.
Eternal Sunshine of The Spotless Mind (2004)
A 2004 collaboration between out-there director Michel Gondry and existential screenwriter Charlie Kaufman resulted in Eternal Sunshine of the Spotless Mind. Jim Carrey stars as Joel Barish, a lonely guy who falls in love with an extroverted woman named Clementine (Kate Winslet).
After their relationship ends, they go through a procedure to erase each other from their memories, but it's not as simple as it sounds. The result is a highly emotional film with an extremely original approach to storytelling that won the Academy Award for Best Original Screenplay.
The Grand Budapest Hotel (2014)
This film was not only Wes Anderson's most lucrative film but also the first to earn him a Best Director Oscar nomination. It incorporates virtually all of his filmmaking characteristics into one. There are plenty of beautiful establishing shots, witty dialogue, and odd personalities in this movie.
The film centers on Zero (Tony Revolori), a young boy who takes a job as a lobby boy at the Grand Budapest Hotel, where the eccentric Monsieur Gustave (Ralph Fiennes) runs things. From there, you are thrust into Anderson's universe, in which nothing is predictable.
John Wick (2014)
Starring Keanu Reeves, John Wick is an excellent action film that leaves its competitors in the dust. It's exciting and flawlessly executed, a result of Reeves' intensive training regimen for four months. His dedication is one of the main reasons the movie turned out to be so successful.
John Wick is a film that explores the emotional journey of a man who has lost his dog – which was really the only connection he had to his late wife. By delving into the depths of human emotions, the filmmakers created an immensely powerful action movie experience.
You Were Never Really Here (2017)
You Were Never Really Here stars Joaquin Phoenix as Joe, a hammer-wielding hitman. He's hired by a senator to rescue his daughter from a sex trafficking ring, only for him to discover that he's in over his head with a dangerous conspiracy.
The film's concept may not appear all that creative, but the way the characters are presented and the plot twists make it stand out. Phoenix excels as a devastated protagonist while also being a caring son and a merciless murderer. His ability to do this puts the film on a pedestal.
The Witch (2015)
Set in the 1630s, a father and his family are banished from their Puritan Plymouth community. They establish a farm on the edge of a vast forest but soon after their infant son mysteriously disappears, the family tears itself apart while simultaneously being manipulated by a supernatural force.
Robert Eggers' directorial debut is a horrific and realistic masterpiece that took four years to research. The dialogue in the film is especially effective, as it creates a sense of impending doom. The performances by the cast are also outstanding, adding to the film's overall effectiveness.
Manchester By The Sea (2016)
Kenneth Lonergan's Manchester by the Sea isn't a movie you'd watch to be entertained or feel talkative and content afterward. Rather, it follows Lee Chandler's (Casey Affleck) story as he reluctantly goes back to his hometown after his brother passes away.
He learns that he now has legal custody of his adolescent nephew, an event that forces him to confront his past. Affleck and Lonergan were both recognized at the Oscars for their performances in this masterpiece. The film generates feelings in you that you would never want to experience in reality.
Silence (2016)
The most difficult topic for filmmakers to tackle has been the existential questions about religion and the meaning of life. This is precisely what Silence aimed to accomplish. It follows two Jesuit priests who sneak into Japan to find that their mentor has supposedly abandoned his religion.
Shot elegantly by Rodrigo Prieto, Silence contrasts the notions of beauty and brutality as one of the priests (Andrew Garfield) struggles with doubt, suffering, and faith. He is either to recant and risk damnation or watch his fellow priest undergo mortal torture.
Guardians Of The Galaxy Vol. 2 (2017)
This film hits all the marks associated with an MCU movie while also having an emotional narrative. As far as Marvel films go, Guardians of the Galaxy Vol. 2 is hard to beat.
Guardians of the Galaxy 2 follows the motley crew of space heroes as they face their turbulent pasts head-on, from Gamora and Nebula's relationships with their father to Rocket's origins as an experiment. In addition to its captivating plot, it delivers on all the big thrills imaginable.
Hot Fuzz (2007)
Some might say that Hot Fuzz is the perfect comedy. The 2007 British comedy stars Simon Pegg and Nick Frost as police officers set on solving a series of mysterious deaths in their area. Co-written by Pegg and director Edgar Wright, Hot Fuzz is key to understanding joke setups and payoffs.
The dialogue in Hot Fuzz is one of the tightest out there, not just for its comedic timing but also because several of the lines foreshadow unexpected plot developments that come far later in the film. It also incorporates comedy, horror, mystery, and action into one story.
Spider-Man 2 (2004)
The fact that legendary film critic Roger Ebert called 2004's Spider-Man 2 "the finest superhero movie since the modern genre was established with Superman" says a lot. The movie which stars Tobey Maguire is remembered for maintaining a lighthearted tone while also raising the stakes.
The audience wants the hero in this film not only to defeat the bad guy but also to find happiness in his personal life. Aside from Maguire's realism as an adolescent, the production values are on point. This is a film that won the heart of even the harshest of critics.
Slumdog Millionaire (2008)
The mass majority of Americans were unfamiliar with the culture of India's slums before Slumdog Millionaire was released on the big screen in 2008. The movie is based on Simon Beaufoy's screenplay, which he immersed himself in to guarantee that the film's authenticity stayed on target.
It follows a kid from the slums of Mumbai who becomes a participant in the game show and is accused of cheating his way to the finals, making him revisit his past, and telling how he had all of the answers. The film won numerous Academy Awards the year of its release, including Best Picture.
Get Out (2017)
Jordan Peele's Get Out is not only one of the best films to come out in recent years, but it also does an excellent job of representing African-Americans and their experiences. It puts the viewer in the shoes of the main character, allowing for a chilling experience that few other movies can provide.
Daniel Kaluuya plays Chris, a black photographer who visits his white girlfriend's family at their estate. As soon as he arrives, something feels off. What begins as racism with a few laughs quickly turns into anyone's worst nightmare, a horror film that keeps audiences on the edge of their seats.
Creed (2015)
Despite the opinion of many that another Rocky film wasn't necessary, 2015's Creed was a celebrated exception. According to Cinefix, the seventh film in the franchise demonstrated "how to pass a torch" and is considered by most critics as being better than any Rocky film since 1976.
Michael B. Jordan played Adonis Creed, a young man who turns to Rocky Balboa for help in order to prove himself. This film didn't simply give us another version of Rocky Balboa; it gave us a new protagonist with his own motivations, while also modernizing classic Rocky scenes for the 21st century.
Whiplash (2014)
Both critics and regular moviegoers loved Whiplash, and it's easy to see why. This upsetting yet heartwarming film follows jazz drumming student Andrew Neiman (played by Miles Teller) and his relationship with his draconian instructor Terence Fletcher (J.K. Simmons).
Damien Chazelle did an excellent job of making the audience feel as though they are experiencing the movie themselves. The film could have been simply about teaching people never to get discouraged from their passions, but it is so much more than that with its beautiful shots and impeccable acting.
Shaun of the Dead (2004)
The 2004 horror-comedy was another Edgar Wright and Simon Pegg collaboration in which a slacker named Shaun is forced to grow up when the zombie apocalypse reaches his town. The film saw Wright and Pegg cementing their position as two of comedy's most exciting newcomers.
Pegg and Wright expertly resurrected the zombie genre with this film. Rather than focusing solely on gore, they used the perfect mix of drama and humor to make it about more than just death. There's a lot of laughter in it, and there are moments when things unexpectedly take an emotional turn.