Is Doing A Balance Transfer On Your Credit Card Bill A Good Idea?
You didn't think you used your card that much. You don't remember making so many purchases. You felt like you did a pretty good job of reeling in your spending. But then the credit card bill comes, and uh oh – the amount you owe has climbed even higher. Again.
Compounding interest means that credit card interest can add up fast, whether or not you're making new purchases. And while it may seem like you're stuck in a revolving door of limiting your purchases while at the same time making payments, there is a way to bring some fiscal sanity to the cycle.
Balance Transfer Credit Cards
With a balance transfer credit card, you can start paying off your balance without the financial burden of a high interest rate. How so? You can use this type of credit card to transfer the balance of your debt or debts, and to consolidate multiple debts into one payment, oftentimes at a 0% APR interest rate. The result: Your payment is applied directly to the debt you owe, not interest, which helps you pay the balance off sooner.
Many balance transfer credit cards offer an introductory 0% interest rate – the key word being 'introductory.' Oftentimes, the no-interest offer is for a limited time only, and if you fail to make the minimum monthly payment you could lose the APR before the end of the intro period.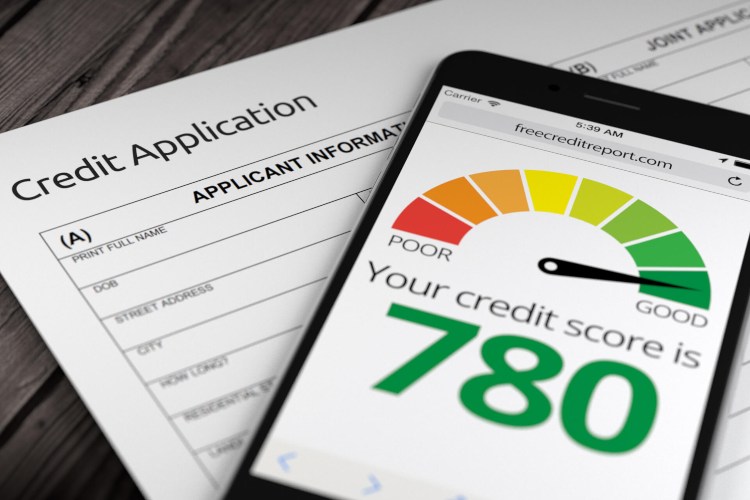 Check Your Credit Score
Before applying for a credit card balance transfer, check your credit score. Your transfer application might be rejected if you've filed for bankruptcy at one time or another, or if your payment history is spotty. You can obtain a free credit score check from CreditSesame. If your number isn't where you'd like it to be, consider a credit repair loan offered by companies like Self Lender, and start on the road to building a better credit and payment history.
Know What You're Getting Into
Most credit card companies offer new clients the opportunity to take advantage of balance transfer offers. To get the ball rolling, you'll need to complete an application; many companies allow you to do so online. In some instances, depending on the credit card company, you'll be able to transfer your balance as part of the application process. The debt amount you're looking to transfer can't exceed the credit limit of the balance transfer card.
Most cards have balance transfer fees that usually range anywhere from 3% to 5%. After the introductory period, your card will automatically switch over to a regular rate. It's important to note that interest rates vary from card to card, and you may be charged a higher rate on your new card than what you were paying on your old card.
Choose a card with a minimum payment that you know you can afford. If you fail to make regular minimum payments, your low or zero introductory rate could be terminated, and you could damage your credit score.
As with any financial decision or commitment, take time to read the fine print and legalese to make sure you know exactly what you're signing up for. Look for asterisks beside any 'too good to be true' offers, and be certain you understand any caveats, restrictions, or limitations before you sign up for your new card.
Steps For Completing The Balance Transfer Process
After you've been notified that your balance transfer application has been approved, you can call your new credit card issuer and initiate a balance transfer. You'll then provide the new company with information such as your previous account numbers and the amount you'd like to transfer to your new card. Because credit card balance transfers don't happen in an instant, be sure to continue making scheduled payments on your existing debts until you've been notified that the balance transfer is complete.