Health Insurance Options If You're Too Young For Medicare
Everyone in America knows that medical bills are comically astronomical, but there is nothing funny about having hundreds of thousands of dollars in medical debt. Despite the severity of such debt, insurance in America is also absurdly expensive compared to other countries.
When you were a kid, it was no big deal. Mommy and daddy had you covered. However, as an adult, there's no easy coverage until you turn 65 and qualify for that glorious Medicare coverage. But what should you do if you aren't quite there yet but want to retire? Here are some options.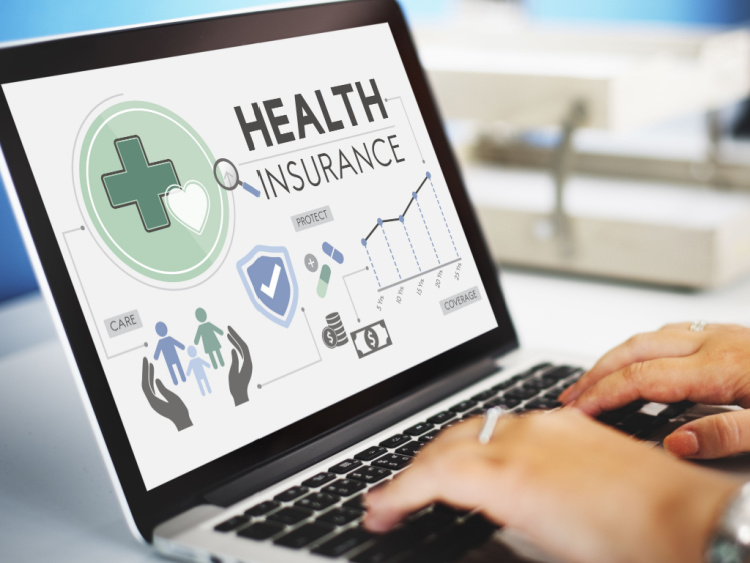 Company Healthcare Plans
Many companies are required by law to provide full-time employees with benefits packages. Among the benefits is some kind of healthcare coverage. This is usually the cheapest option for anyone who needs coverage. It's in the company's best interest that you stay healthy to keep working, after all.
Typically, large companies will have different levels of healthcare ranging from basic medical to additional dental and even life insurance, though it doesn't fall under healthcare. However, you might be in a position where you want to leave the workforce and retire early.
Extended Company Healthcare
For those who want to retire before age 65, there are some remnant options from your company to look into. While they are not all required, some companies may offer temporary coverage. Others offer partial or even full extension of healthcare into your retirement. Before leaving, it is wise to talk to human resources and inquire about post-retirement coverage.
You are entitled to the details surrounding your company's coverage as an employee. So, if you are unclear about the policies and options available, contact HR, your union, or your employer's benefits administrator for details.
COBRA Act
The Consolidated Omnibus Budget Reconciliation Act (COBRA) is a federal mandate that requires companies to offer up to 18 months of coverage post-retirement. The mandate applies to private-sector employers with more than 20 employees.
Though it seems incredible, be ready to pay full premiums on your coverage. The premiums may include whatever percentage the employer covered previously. They are also permitted to add a 2% administration fee to the cost. Of course, these extra fees can add up quickly.
Obamacare
While Obamacare has been the center of great controversy, it still offers healthcare for many people. Thanks to the 2021 COVID relief bill passed by the Biden administration, many people qualified for discounts on Obamacare. The discounts were slated to expire at the end of 2022. However, the Inflation Reduction Act will extend the discounts until 2025.
So, many applicants will be able to get healthcare insurance for as low as $10 a month, according to ValuePenguin. These discounts are ideal for anyone who is tantalizingly close to the Medicare age but needs just a few more years before they qualify.
While open enrollment begins November 1st, people who have retired before age 65 and lost their job-based health insurance may qualify for early registration. So, check your options before it's too late.
Get On Your Spouse's Plan
Some people may retire but have a spouse that still visits the office daily. If you've lost your benefits, joining their healthcare plan is another option. Most employers, 95% of them, will gladly extend coverage.
The extended coverage will invoke higher premiums, though it's not all bad. An additional person on the coverage usually drives the monthly price higher. However, it is much more affordable than the hefty hospital bills you would face without insurance.