Get These Apps If You Want To Invest
With the prevalence of today's investing apps, you no longer need to be a Wall Street whiz to wend your way through the world of investing. The choices are many:  You can decide to invest in mutual funds, real estate, stocks, exchange traded funds (ETFs), and more.
Here are some of the best and most popular options that can increase your investing prowess, and perhaps make your money work just as hard as you do to earn it.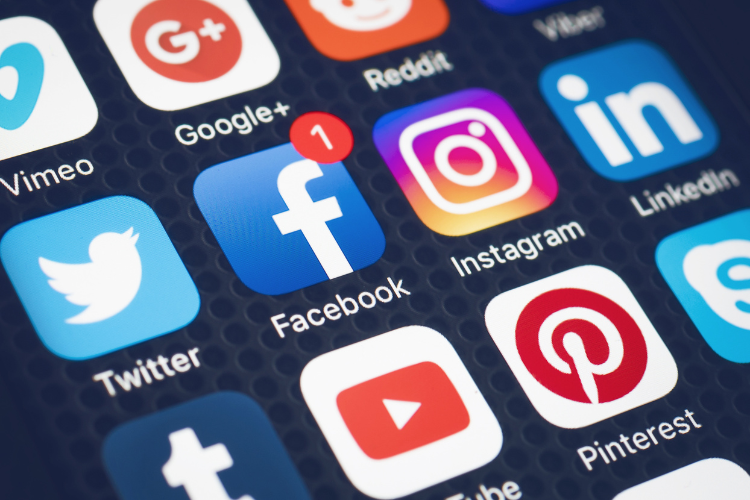 Free Apps
TD Ameritrade
Considered one of the best trading apps, TD Ameritrade offers online stock trading, long-term investing, and even retirement planning. Experienced traders can take advantage of multiple investment options, including stocks, bonds, margins, and options.
On the plus side:
No fees or account minimum
Research analytical tools available
Education platform
TD Ameritrade Mobile App provides real-time quotes, updates on portfolio performance, and opportunity to make trades
On the minus side:
Not for beginners
Requires some knowledge of investing/trading
Robinhood
In addition to being easy to use, Robinhood offers a wide selection of investment opportunities, including buying and trading stocks, ETFs, and cryptocurrencies. You can also participate in fractional trading, meaning you can buy a piece of big-name companies like Tesla or Apple without having to invest hundreds or thousands of dollars.
On the plus side:
No commission or trading fees
Customized news and notifications
Fractional trading
A free stock automatically added to your account with sign-up
On the minus side:
Free stock with sign-up is randomly assigned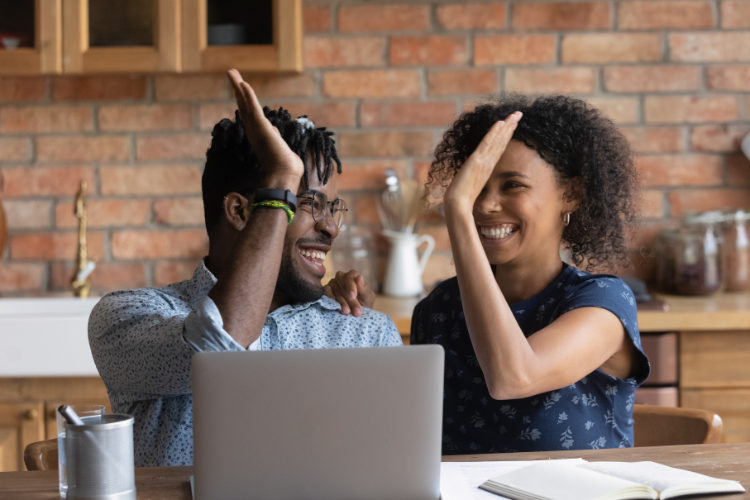 Beginner Apps
Stash
To sign up for Stash, you'll need to answer questions that will help the platform determine your level of risk tolerance. You'll then receive personalized suggestions regarding which stocks and ETFs you should consider adding to your portfolio.
On the plus side:
Stash Beginner monthly subscription costs only $1
Only need $5 to invest in fractional shares of big-name companies
Intuitive mobile platform makes investing quick, stress free
Provides investment synopses and risk breakdowns so you can select stocks and ETFs on your own
On the minus side:
Additional cost for upgrading to a Stash Growth subscription or Stash+ account
Acorns
With its micro-investing approach, Acorns offers new investors opportunities to get their feet wet without contending with the complications that accompany trading, such as what to buy and or if to sell. To start investing, you just link your debit or credit cards; whenever you make a purchase using that card, Acorns will round it up to the nearest dollar and invest your change.
On the plus side:
Application takes less than five minutes
Acorns Lite account costs $1 per month
Diversified portfolio based on personal risk tolerance
Automated recurring investments to grow your portfolio faster
On the minus side:
Additional cost for upgrading to Acorns Personal and Acorns Family
Investors Who Want Guidance Apps
Fidelity
Regarded as one of the best apps for everyday investors, the Fidelity app offers wealth management advice as well as access to market analysis tools. Additionally, the app offers a personalized feed that includes market and research information, tailored content, and customized news.
On the plus side:
No commissions
No account minimums
Trading and retirement accounts available
Fractional shares available
On the minus side:
Active Trader Pro is a desktop platform
Marcus by Goldman Sachs
The investing app Marcus is designed to help people achieve financial well-being.
After opening an account, you'll receive recommendations for a portfolio individualized to your risk level and timeline.
On the plus side:
Three different investment strategies based on investor profiles
Allows for automated investing
Goldman Sachs Impact (for traders looking to support sustainable practices and avoid social and environmental harm)
Strategic asset allocation
On the minus side:
Opening an investment or retirement account requires at least $1,000
Annual advisory fee based on the average daily value of your accounts 
Niche Investor Apps
Betterment
Betterment's claim to fame:  This app was the first robo-adviser of its kind. Built using Nobel Prize-winning research, Betterment provides custom-built portfolios based on not only risk tolerance but also personal preferences. Standard portfolios of diversified ETFs are also available.
On the plus side:
No minimum balance to get started
Offers niche investing opportunities, including socially responsible options
Flexible Portfolio option allows for adjustments in certain ETF investments
On the minus side:
Flat annual fee of 0.25% ($2.50 for every $1,000 invested)
Premium investing account requires a minimum balance of $100,000, with a rate of 0.4% per year
FarmTogether
FarmTogether, a tech-enabled investment platform, allows users to invest in farmland located throughout the United States. During the past few decades, farmland has proven to be one of the most high-yielding and stable asset classes in terms of risk-return. FarmTogether selects its properties based on industry analysis, water rights, soil, tissue, on-farm equipment, and each farm's potential for capital improvements. Each  investment property is a legal entity that owns the title to the property
On the plus side:
Investing in FarmTogether means you're purchasing shares in the limited liability company (LLC), making you a fractional owner of the farmland and entitling you to returns from its operation
Quarterly cash distributions
On the minus side:
Cash distributions are proportional to ownership in the LLC