Hairstyles Women Over 60 Should Avoid (And Ones They Should Try Instead)
People in their fifties and sixties are just as interested in being stylish as everyone else. But when it comes to finding the right hairstyle that works for that age, it's not an easy task. Is it true that one's style should be adjusted based on their age?
As you get older, you have to balance being trendy while still making sure you can pull off a certain look. Some people believe that they can make a hairstyle work even if they really can't. If you want to look younger, there are some great hairstyles to consider, but there are also some that you should steer clear of.
Avoid: Bangs
The traditional argument for bangs is that they will help you frame your face and highlight your best features. Some people can pull off the look, but many people cannot, no matter what age they are. Additionally, the amount of upkeep that's needed for this look just isn't worth it.
Also, if you've got a square face, bangs will not help your look. Bangs tend to itch, and always need to be styled, even on days you don't want to. And if you want to grow them out, they won't grow evenly.
Try: Angled Cut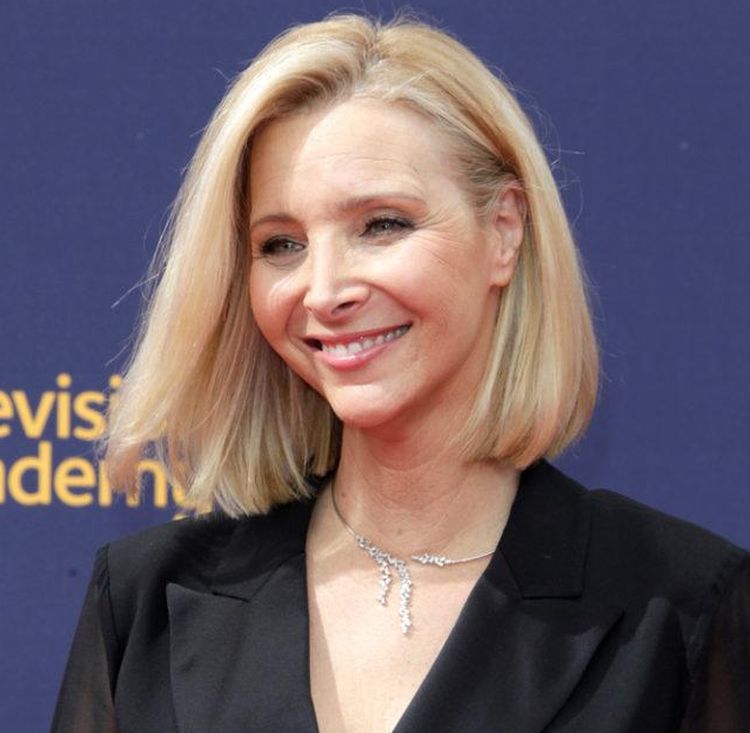 No one enjoys the effects of aging. One way to hide your aging is to get an angled cut. When an older woman's face starts to soften this style of cut can change how those around them view their faces.
The sharply curved edges of this hairstyle cause people to look at a woman's chin, drawing attention away from the upper half of her face.
Avoid: Faux Hawk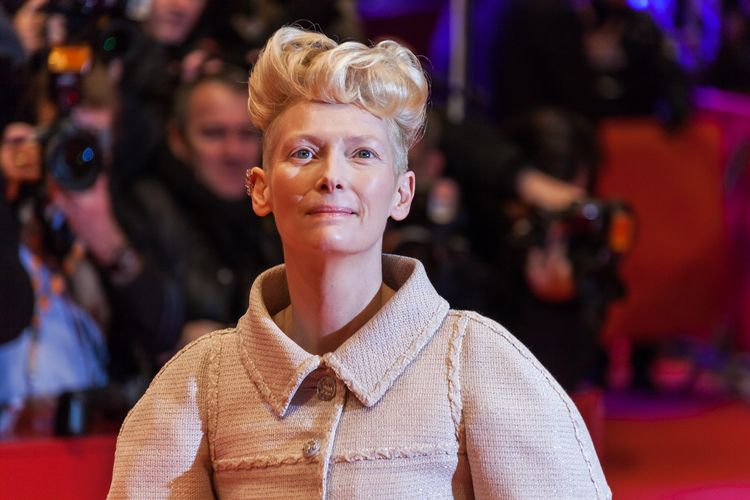 Yes, a faux hawk is a real hairstyle people are sporting. While a mohawk was more fashionable in the 1980s and was primarily a men's look, some women have tried the faux hawk.
Faux hawks really became trendy starting in the 2010s, and are certainly for a younger audience. But if you have grandchildren, trust us, that you should skip this look.
Try: Super Short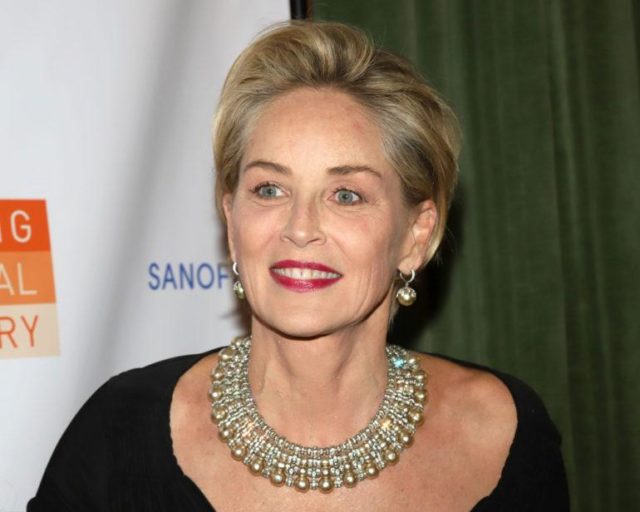 This short and wispy style is preferred by women who have fine hair. The shorter you cut your hair, the thicker it will look.
Styling your hair by combing it backward works best for this haircut. A little backcombing is all it takes to get a woman looking stylish and elegant.
Avoid: Pixie Cut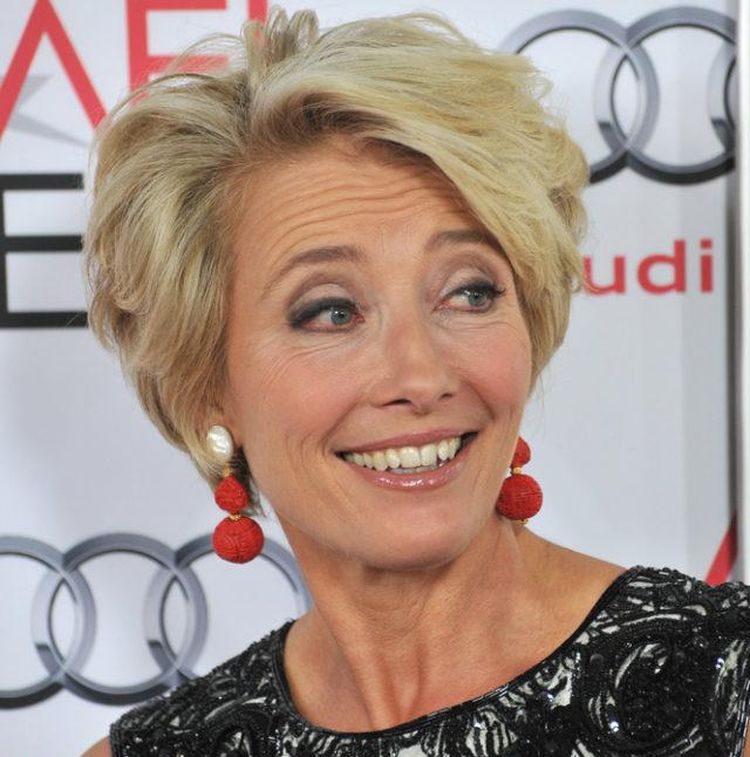 The classic pixie cut is one that older women gravitate toward since it's easy to maintain, but it's not one all women can make work. The look has appealed to a broad spectrum of women going back to the mid-70s, though it has to be done right.
It can give a woman the look of still feeling like a grownup who's not hopelessly trying to masquerade as a 20-something. Although the look always seems to be in style, if cut too short, it can even make you look older than you are, and may not be worth the risk.
Try: Neat-Side Fringe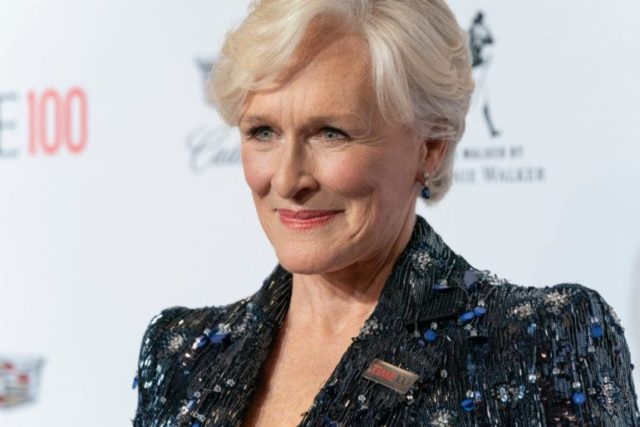 A neat side fringe is also a classic style for older women. This style is perfect with a short haircut. Women even have the option of pairing it with bangs of any length.
The overall look of the neat side fringe helps a woman's face look thinner and more flattering.
Avoid: Razor Bob Short & Heavy
Razor styles work better for older men than older women. A short and heavy bob can make a woman's hair look finer than it is.
One benefit of this style is that it can make thick hair on older women easier to manage, making it a popular choice. However, this style generally works best for women with thicker hair, so those with finer hair may want to skip it.
Try: Short Curly Bob
Most style experts agree that for older women, a short, curly bob is a timeless choice. This applies only to women who have a thick head of hair. Tight curls hold their shape very easily, making this a hassle-free hairstyle to maintain.
With this type of hair, women are advised only to brush their hair when it is wet. This type of hairstyle can get out of control if brushed when dry. Women may find themselves with overly large hair if they do.
Avoid: Classic Shag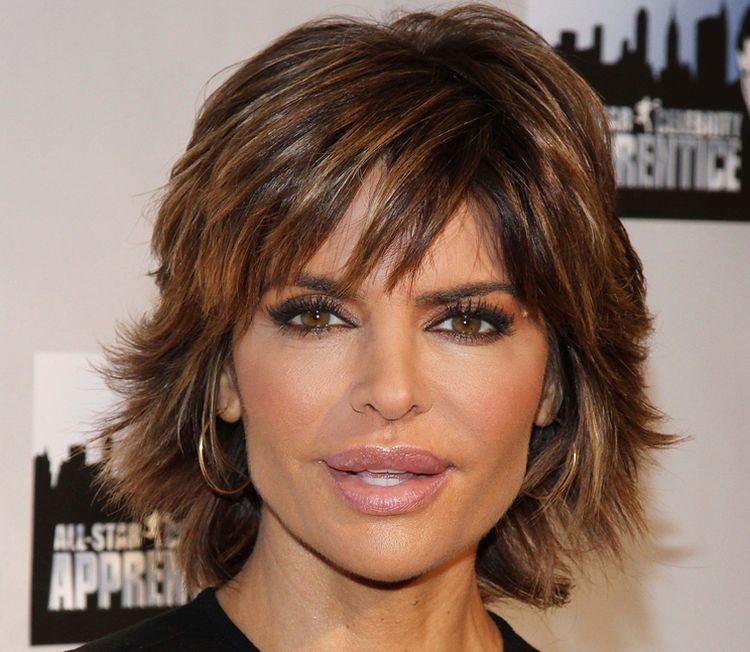 The classic shag hairstyle is one that older women often try. But the problem with the classic shag is that it often can become a big mess, as many shaggy layers come together to form this hairstyle.
Maybe consider the voluminous shag instead, which you'll see later, over the classic shag.
Try: Medium Length With Swoopy Layers
This hairstyle is ideal for older ladies. It works best on women who have a round face.
Medium-length hair with long layers is one hairstyle that is very easy to maintain. It is perfect for women who don't want to spend a lot of time working on their hair.
Avoid: Sleek Lob
A sleek lob (or long bob) has become popular among older women. It's essentially a straight bob that has an edgy modern look to it, but is not always easy to pull off.
Long bangs that fall at the top of a woman's eyebrows usually complement this haircut well, but bangs can be very hard to make work well.
Try: Tapered Pixie
The tapered pixie cut includes bangs swept forward and to the side of the head. At the top of the head lies extra-long pieces of hair. With hair tucked behind each ear, women can show off their slender necks.
The cut is tapered at the neck and the overall feel of the style is relaxed. Older women often feel more feminine when they have their hair cut in this style.
Avoid: Inverted Layered Collarbone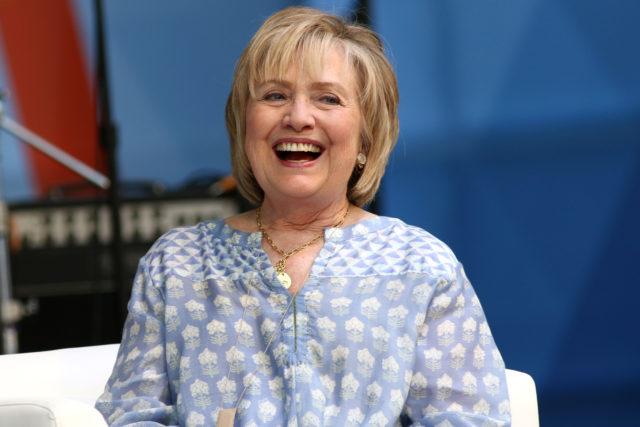 Older women with shorter hair can sometimes do well with what's called an inverted layered-collarbone cut. This is where the hair is longer in the front and shorter in the back.
Usually, the trimming is done for this with a razor. Many women add bangs for the look, and may not always pull it off.
Try: Short Cut With Asymmetrical Bangs
A short cut with asymmetrical bangs enhances most older women's hair. The bangs are a great way for women to get others to focus on their eyes.
With feathered layers surrounding the face, the crown of a woman's head appears to be lifted with this hairstyle.
Avoid: Pixie with Sideburns
The long-feathered pixie with sideburns is a distinct style that some older women prefer. This is achieved by getting a classic pixie cut, but adding a hint of a men's style to it with the sideburns.
Women are defying conventional standards for how they wear their hair after a certain age. The combination of volumes of feather layers and the distinct sideburns make this style a bold and daring statement, but also not the easiest to pull off well.
Try: Shoulder-Length With Layers
The classic shoulder-length cut with multiple layers is a staple among older women. This style also helps thin hair appear thicker than it is.
Two layers are the ideal number to maintain this hairstyle easily. They leave hair looking thick and help it feel freer than it would otherwise.
Avoid: Short-Feathered Hairstyle
The short-feathered hairstyle is also a look preferred by many. This hairstyle effectively lifts the neckline and face. It includes tousled strands of hair, which keep the women sporting it feeling and looking young. The key to this hairstyle is its diversity.
While the style can be worn in a fun, carefree way, it can also be worn tamely. To achieve this look, the style can be blown out. By tucking the sides of the hair by the ears it transforms into a traditional bob style.
Try: Full-Textured Layer
A full-textured layer hairstyle, such as the one made famous by, is ideal for older women with curly hair. It has just enough layers to accommodate curly hair in a flattering way.
This hairstyle is conducive to bangs that are long and swept to the side of the face.  As a result, the face is more visible than it would be with many other hairstyles.
Avoid: Bob with Full-Length Bangs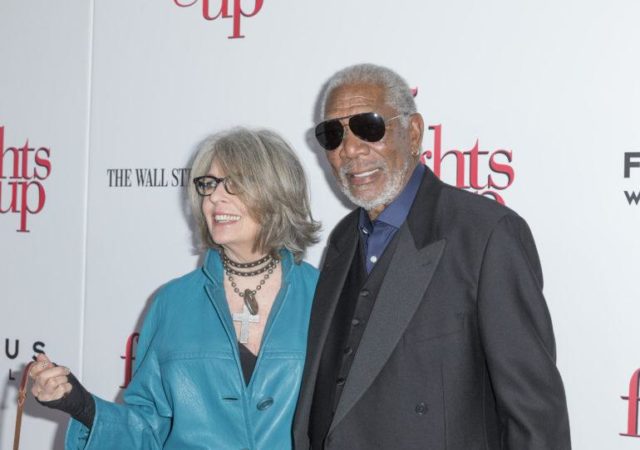 Diane Keaton is one of the older ladies in Hollywood that has embraced a bob with full-length bangs.
The style is not only trendy as well as classic but it also effectively covers wrinkles on the forehead. Like the fully textured hairstyle discussed above, it also frames a woman's face nicely.
Try: Perfect Blow Out
One of the most classic styles is a perfect blowout. A blowout is intended to last and can keep its shape for up to 5 days.
Brave and daring women even change it up by adding some extra color to their hair. Even something as bold as a touch of purple or pink can do wonders for the hair of an older woman.
Avoid: Chandelier Bob
A chandelier bob is another variation of a classic style. It uses fewer layers than other hairstyles. I still allow for more volume in any woman's hair.
This hairstyle is best for women who have a strong square face and jawline. It gives them a more relaxed look.
Try: Feather and Chin Length
Older women with thin hair can greatly benefit from a feathery, chin-length style. It gives thin hair a volume that would be difficult to achieve otherwise.
Having layers cut just the right way can prevent a woman's hair from appearing limp. The lifting of the hair's roots makes them look and feel younger than their years.
Avoid: Pixie Undercut
While the traditional pixie hair cut is a timeless style, many older women choose to dress it up with an undercut. This wavy hairstyle gives older women a youthful look and feel.
The softness of those waves makes this the perfect hairstyle for older women who want to add some sassiness to their appearance.
Try: Layer it Up
Layer upon layer of short hair makes a woman look like she has a fuller head of hair. Lots of layers are a great option for those with fine or damaged hair.
This is a great way to dress up a standard bob cut and make it more visually appealing. It makes many older women feel younger than their years.
Try: Beachy Waves
Elizabeth Hurley has defied the aging process by wearing her hair as if she were years younger. She achieved this style by taking individual sections of her hair and curling them one by one. In the process of curling them, they should be directed away from the face. A texturizing spray should then be used in each section. To complete this hairstyle, one must brush their hair using their fingers.
This style requires a woman to have shoulder-length hair. The long fringes down the sides of the head go a long way in helping women look younger. For women with thin/fine hair, this is an ideal style. It allows for eye-catching bangs, and the added layers make the hair appear soft.
Try: Looping Curls
Looping curls provide older women with casual hairstyles. It works best for those with thin hair but lots of it.
The hair is parted in the middle in this casual style. Curls are found at the ends of hair strands. This style makes older women look carefree.
Try: Chunky Waves
Chunky waves are also a preferred style of many women with thin hair. With medium length hair, this style is easy to achieve.
Bangs are long and stretch over a woman's forehead when she sports this hairstyle. Waves created by this style make hair look chunky, so older women don't look like they are suffering from a lack of hair.
Try: Close-Cropped Layered
A medium cut with tailored pieces is also a desirable style for an older generation of women. Layered pieces paired with medium length hair creates a great balance.
This hairstyle lets older women sport long bangs in a way that doesn't defy their age. These bangs provide an effective way to hide forehead and eye wrinkles.
Try: Soft Curls
Sandra Bullock keeps her hair stylish whenever she appears in public. Getting her soft curls is a no-brainer.
It involves parting one's hair on their preferred side and using a curling wand on each section of hair until the entire head is done. To make the curls soft, all it takes is a simple brushing of the hair.
Try: Short-Layered Cut
With a short-layered haircut, maintaining the style is always easy to do. This is one reason why it appeals to an older generation of women. A short style cut like this one helps older women feel younger again.
It also avoids women having to use any hair accessories they may not want to be bothered with.
Try: Voluminous Waves
Courteney Cox has always been a trendsetter. That hasn't changed in the years since Friends went off the air. Even today, Courteney has a style that many women want to emulate. Her voluminous waves can be recreated by any woman.
All it takes is a few simple steps. It starts with blow-drying one's hair and making sure the part is down the middle. With the addition of a few hot rollers, the style is ready to set. After this step is complete, all that is left is to remove the hair rollers and apply hair spray accordingly.
Try: More Pixie Style
Pixie cuts can be customized in so many ways. One way is to merge bangs and the front layer of hair. This differs from most other female hairstyles as they generally keep bangs completely separate.
With this style, pieces of the hair are razored, and certain strands of hair are pushed forward on one 's head. This helps create dynamic bangs that defy the norm.
Try: Mid-Length with Bodybuilding Layers
Not all older women have voluminous hair. For those who don't, a great hairstyle to choose is mid-length with bodybuilding layers. The layers work together to give the body to a woman's hair.
This hairstyle goes well with bangs, something many older women lack if they aren't paying attention to today's styles and trends. Maintaining this hairstyle is easy to do. It only requires tousling the long strands of hairs,  teasing the roots, and setting everything with hairspray.
Try: Overlapping Layers
The mid-length hairstyle with overlapping layers is the choice of many women over 50. With this length of hair, flow and movement need to be maintained to remain stylish.
When layers of hair overlap, the effect is a wavy style that makes women feel younger. Maintaining this haircut is easy to do, as the style can be achieved and preserved without much effort.
Try: Voluminous Shag
The voluminous shag is a modern-day hairstyle that many older women have embraced. This style is perfect for women who don't mind wearing their hair high and in a big way. As a new take on more traditional shag cuts, it helps women stay in touch with their true selves.
At the top of the head, this hairstyle is thick with heavy layers. The haircut stops above the shoulders, and the layers at the end are longer than the layers near the head. It is conducive to wearing one's bangs thick. With a part down the middle of the head, the overall style stays balanced, helping women have more confidence in their looks.
Try: Mid-Length Feather Style
The mid-length feather style is a timeless look for older women. This is one style that often helps women feel younger again. A shaggy style like this one is associated with youth, so done correctly, it is effective for older women as well.
The hairstyle acts as a frame that compliments every face. It also frames the neck attractively. As a sophisticated hairstyle, older women can appreciate it.
Try: Short And Curly Bob
A short and curly bob can be great for older women.  This hairstyle is easy to achieve and to maintain. However, Women should grow shorter hair out to support this style.
Curls will get shorter, so growing hair can counteract this.
Try: The Layered-Crop
The layered-crop is a classic hairstyle that is always fashionable for older women.
It's a quick and easy way to maintain a shaped hairstyle that gives hair volume without having to put a lot of work into it. To maintain this style, women only need to use a blow out brush along with hairspray.
Avoid: The Carol Brady
Many older women enjoy emulating the hairstyle popularized by Carol Brady during the original run of The Brady Bunch. This "mock" mullet is flattering to most older women.
The top of the head is layered and voluminous with this hairstyle while the hair falling at the nape of the neck is feathered, giving it a soft look.
Try: Medium-Layered Haircut
A medium-layered haircut is the perfect choice for almost any woman 50 or over. It is an easy style to maintain. This style is ideal for any woman with shoulder-length hair.
Achieving this look involves keeping the top layers of hair short. It also includes bangs that have been swept to the side. This hairstyle can be achieved using a round brush to style the tips of the hair.
Avoid: Rounded Bob
The rounded bob hairstyle is popular among older women. It is seen as sophisticated and elegant. This hairstyle is easy for older women to maintain.
Using a round brush and a blow-dryer women can surround the crown of their head with their hair and give their hair some height.
Try: Voluminous Feathered
The voluminous feathered look is one that many older women favor. It is best suited for women who want to keep their hair short.
Extra volume is added to hair when this style is used. The style is easy to maintain and even helps women keep their haircut soft and simple.
Try: One-Length Bob
In addition to the rounded bob, the one-length bob is a fun and easy style for older women. This hairstyle only takes a few layers to pull off.
Those layers help shape a woman's hairstyle. It gives them many options that long hair isn't needed for. Wavy, straight and curly hair can all be formed into a rounded bob.
Try: Medium-Cut with Tailored Pieces
A medium-cut with tailored pieces is also a desirable style for an older generation of women. Layered pieces paired with medium length hair creates a great balance.
This hairstyle lets older women sport long bangs in a way that doesn't defy their age. These bangs provide an effective way to hide forehead and eye wrinkles.
Try: What You Love
There are an endless number of hairstyles that are flattering to older women. The days are gone when women had no choice but to look at their own age. With so many styles to choose from, any woman can feel younger than her years. The many hairstyles to choose from reflect the preferences of an older generation of women. This is something that isn't likely to change in the future.
Women now have options that previous generations did not have. These options allow them to embrace the hairstyle that suits them the best, no matter what age they are. Older women are taking all the necessary steps to recapture their youth.